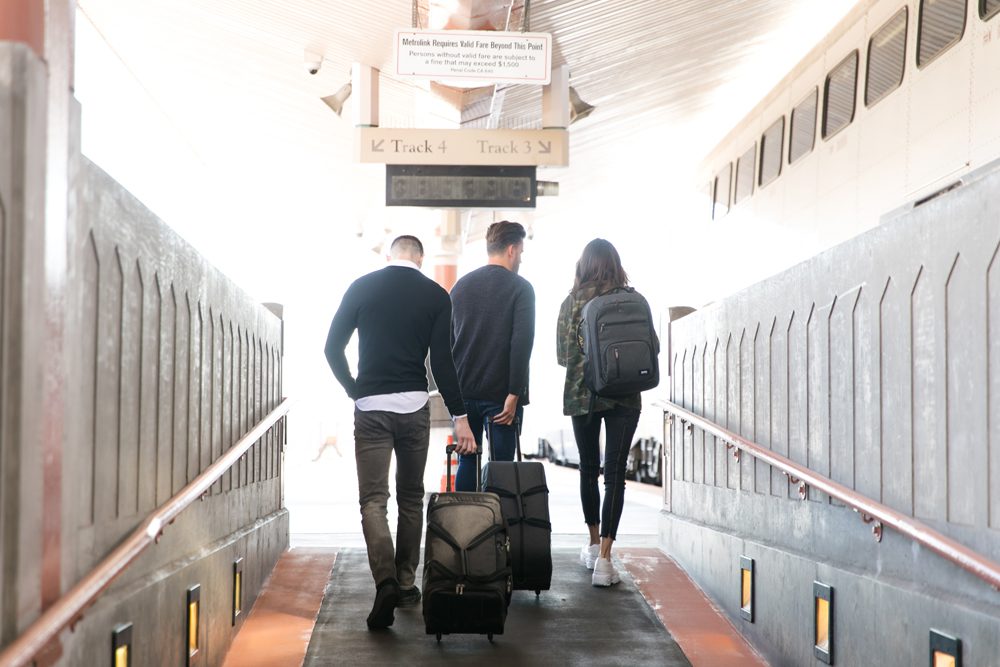 Two of the toughest generations to market to are Generation Z and the millennials. So what do you do when your products are travel bags, such as backpacks, duffels and the like?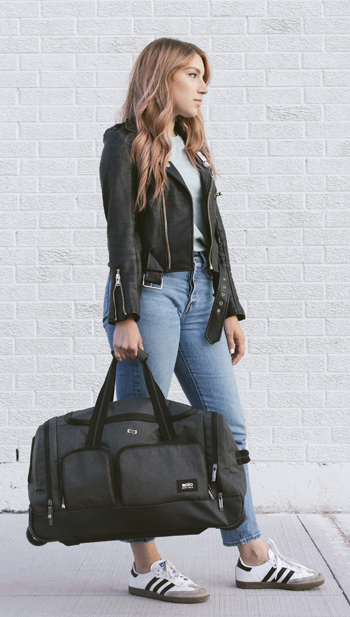 You get creative. You find cool partnerships. And you build in so many uses that every generation will be impressed, according to Spenser Vogel, associate product designer at Solo New York. Solo recently launched its new Downtown Travel Collection in collaboration with professional skateboarder Dave Bachinsky, founder of ShapeThree, a project that uses recycled skateboard decks to create handmade designs.
Having a guy like Bachinsky added cool and credibility. For example, he crafted two custom ShapeThree handles for the Travel Collection roller duffels, and with them he traveled throughout London for a skate competition. Bachinsky is the latest Solo Creator, a series profiling aspirational individuals.
Vogel gave us a Q&A with him on how they created their products and the marketing for millennials and Gen Z.
Q: How does this new line appeal to today's workforce in terms of the needs of a commuter or millennial/Gen Z?
A: The Downtown Travel Collection was an organic growth for us, we went where our customers wanted to go. They wanted stylish functional bags that could take them from business trips to weekend escapes. The collection initially was just as much about looks as it was function. We wanted them to look awesome and catch your eye while still making life for a commuter easier by having the bags be intuitive and functional for someone on the go. That's where the little details come in: a laptop sleeve inside a duffel, the panel on the backpack so it easily slides over a luggage handle, and pockets for shoes or laundry. These are all features designed to make traveling easier. The prices are also approachable. You get a super stylish and functional bag without breaking the bank.
Q: Tell me about the design process. Do you do interviews with "real people" or in office settings to find out what people want?
A: We are passionate and proud of our design process. We look at real issues our customers deal with, have interviews with them and make sure our designs are in line with what they expect from our brand. In addition, we do a ton of research in stores and the luggage field, we tried to get feedback and pick the brains of everyone around us from family to friends to co-workers. Later in the design process, professional skateboarder Dave Bachinsky took two prototype bags on a trip to London. His feedback was super positive and it was great to have that real-world travel experience backing up the designs
Q: What makes these products a must for a modern workforce?
A: These bags are a must for those who crave city-savvy designs that are equal parts style and fun, and are perfect for those weekend escapes. They aren't your everyday rolling luggage or travel bag silhouettes. You can set yourself apart from the sea of travel bags with one of these designs that look great in both professional and casual settings. At the same time, you still get all of the features necessary for carrying technology and for life on the go.