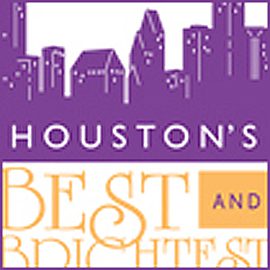 Oct. 31, 2013 -" Community is important for businesses. No where is that more evident than in the winners for of Houston's 101 Best and Brightest Companies to Work For in 2013. The businesses awarded this year show how they have improved their companies and improved their communities in the process.
They do it by crafting company cultures that inspire employees to excel. They do it by supporting workers who want to be involved in their communities through fundraisers and improvement projects. They do it by committing resources and funds to help communities grow. They do it because they know that solid business plans that put workers first come full circle with results that yield better communities and improved bottom lines.
Here is just one example from Houston's Best and Brightest. Cram Crew is an academic tutoring company that helps students excel. A large part of Cram Crew's success can be attributed to the local community.
They've been part of and supported by the community from day one. As a continual sign of gratitude for their success, Cram Crew has made involvement a priority. From auction donations to sponsorships, Cram Crew supports the community that supports them. In 2013 they pledged to be involved in a new outreach program every quarter. That's in addition to their ongoing programs in the community. "Our goal is to make a difference in the lives of the people who live and work in our community," the company states.
That makes good business sense. Congratulations to this year's winners of Houston's 101 Best and Brightest Companies to Work For in 2013.