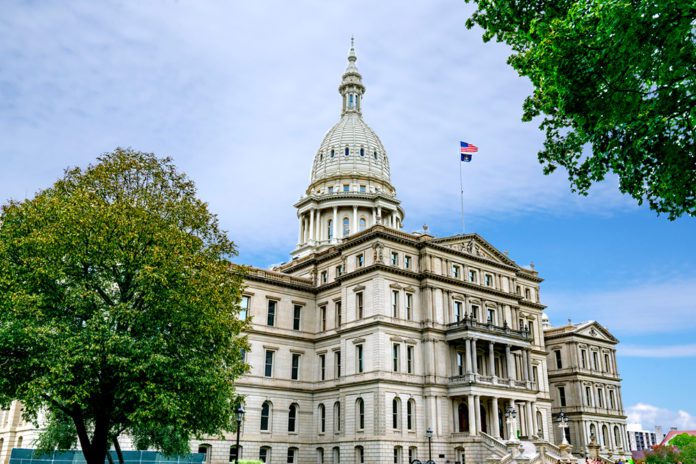 The debate between Gov. Gretchen Whitmer and the Republican-controlled state Legislature about her powers during an emergency reached a new stage Wednesday.
That's when the Michigan House approved a $4.25 billion supplemental spending plan. The plan ties nearly $1.2 billion in federal money to attempts to limit Whitmer's pandemic powers. The House move came a day after the Senate also approved the spending.
The legislation does not disburse all of the $5 million in federal funding approved by Congress in December, something Whitmer has been urging the Legislature to do for weeks.
Next stop for the legislation: Whitmer's desk. The governor has previously chafed at efforts to limit her ability to respond to the pandemic.
Follow the money
The legislation breaks down this way:
Some $1.9 billion in education funding.
Some $2.3 billion for unemployment, property tax relief and COVID-19 response.
The vast majority of the money – some $3.4 billion – is from federal funding approved by Congress and signed by former President Trump in December. It's the funding Whitmer has been urging the state Legislature to allocated.
Some $840.7 million that would go to schools is tied to a separate bill that would shift responsibility over school closures and high school sports from the state health department to local health departments.
That provision would require local health officials to comply with testing, case and hospitalization benchmarks – the same metrics the MDHHS tracks — when considering a closure.
A separate Senate bill designed to rein in the state's authority would limit the MDHHS restrictions to 28 days without legislative approval; the House is set to vote on that bill next week.
Some $347 million in COVID epidemiology and lab capacity funding is tied to that bill.
Not enough
Whitmer said Wednesday Republican senators had not included her office in any negotiations and pointed out she hadn't signed off on any of it.
"It was my hope as we've been reaching out for weeks, frankly since January, to try to get them to the table," Whitmer said. "The state has $5 billion that has been allocated under a law signed by (Trump), approved by our bipartisan delegation and it's gathering dust.
"We need to deploy these dollars into our economy, ramping up vaccines, getting our kids back into school safely and helping small businesses," Whitmer said. "Curtailing that is short-changing the people of Michigan."
Whitmer's office issued an additional statement later Wednesday, calling it "promising" to see the Legislature take steps to release some of the federal funding.
But the money comes two months after it was made available and still withholds some funds, said Bobby Leddy, a spokesman for the governor.
Better late than never?
"(Whitmer) will ensure that this crucial funding is available for vaccines, schools, small businesses and rental and food assistance, but we expect the legislature to step up to fix the bill to allocate all of the money we need to get back to normal," Leddy said.
According to WDIV-TV, House Minority Leader Donna Lasinski accused GOP lawmakers of "literally knee-capping Michigan's recovery" by not disbursing all $5 billion in federal relief now.
"Every Michigander should know that this bill does leave those dollars in Washington, D.C.," said Lasinski, a Democrat from Scio Township. "And it does that, in large part, because of partisan political games that are being played."
Republicans said real relief lies in lifting economic restrictions put in place by the Whitmer administration, and called Whitmer's restrictions "unnecessarily among the strictest in the nation," according to WDIV.
"Your measures are not based on science but are calculated on measures to retain power," said House Appropriations Committee Chairman Thomas Albert of Albert. "The economic devastation that is being unleashed is significant."