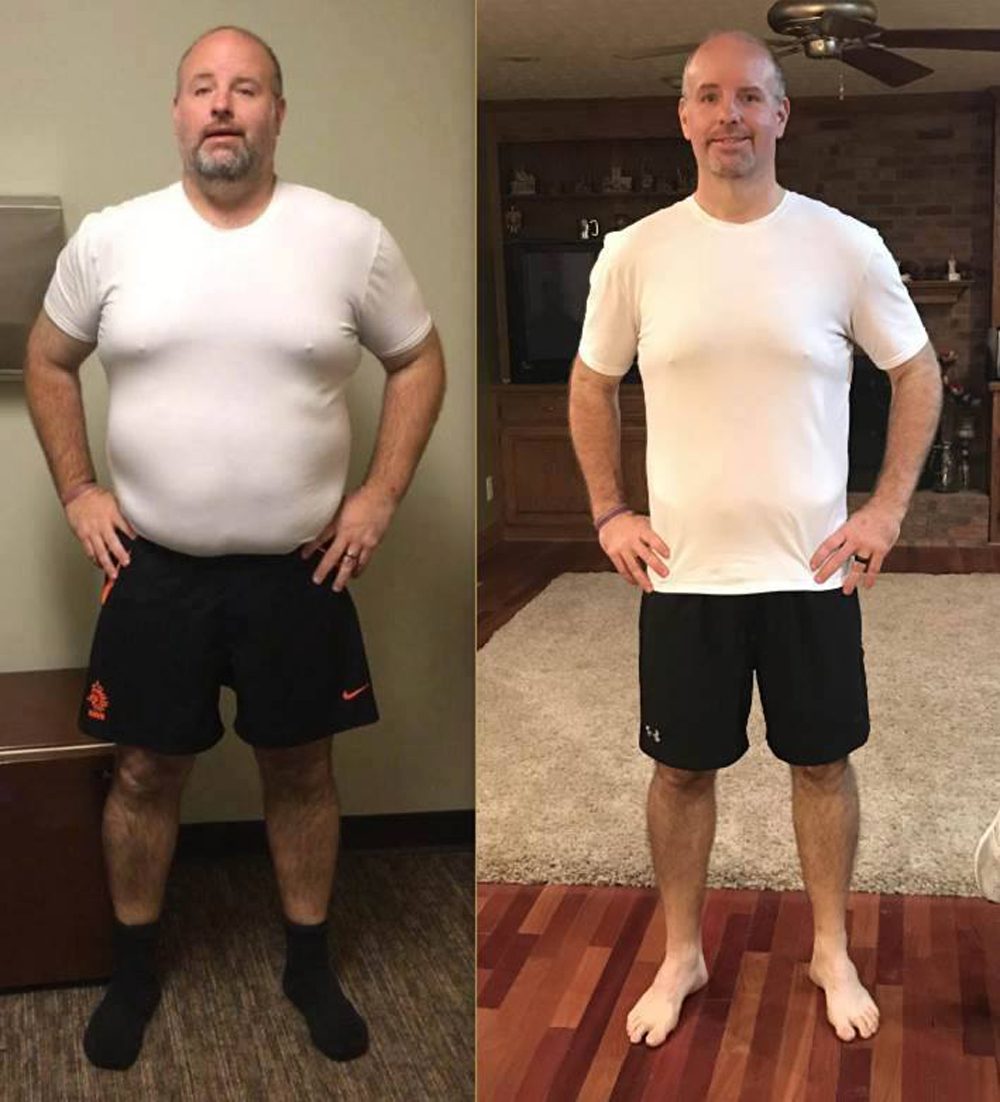 David Roddenberry bets he can help you lose weight – and he has science and experience behind his bold wager.
Roddenberry is the co-founder of HealthyWage, a company that helps businesses of all sizes create health and wellness programs that focus on obesity and goal setting. HealthyWage does it in an innovative way – it provides cold, hard cash as an incentive along with social-media competition to see which employee can lose the most weight or walk the most steps.
Here's how it works. The company's diet-for-dollars program allows participants to make a wager upfront ranging anywhere from $20 a month to as much as $500. Participants then commit to a specific amount of weight loss in a specific time frame, for which they'll receive a cash prize payout if they achieve their goal in the allotted time.
"The average participant roughly triples their investment if they are successful at achieving their goal. The financial upside potential is impressive," Roddenberry says.
These tools along with goal-setting and tracking technology are the key to HealthyWage and its overall success since its inception in 2009, Roddenberry says. Its competitive, cash-fueled programs have helped people at Fortune 500 companies to hospitals to schools to governments lose weight and reduce healthcare costs for their companies.
"Participants are more willing to do the work when they have some skin in the game," Roddenberry says.
More than the weight loss, HealthyWage programs help create teamwork, boost employee engagement at work and help retain top workers, Roddenberry added.
"Obesity is tied to a myriad of diseases," Roddenberry says. "For younger workers, it can create muscular or skeletal accidents. It can result in a variety of disabilities. And some kinds of cancers are tied to obesity. There are direct costs and indirect costs as well. Your productivity can be hampered by your excess weight. You may be not as engaged as you could be.
"But there's also the cultural benefit – if you activate and engage your employees in wellness, they're more engaged overall in your company," Roddenberry adds. "Getting them excited about this kind of programming can increase employee longevity and attract new talent."
Behavioral science and the company's long-term track record back up his statements. Academic research proves even small cash rewards triple the effectiveness of weight-loss programs and that people are more effective at losing weight when their own money is at risk.
To date, HealthyWage participants have collectively lost more than 1 million pounds and gained more than $10 million. Additionally, more than 1,000 health-seekers have lost more than 100 pounds and more than 10,000 have lost at least 50 pounds while "dieting for dollars," Roddenberry says.
It's a powerful, low-cost tool as well. For those who lost weight on the program, it took an average of 13 months for those shedding more than 100 pounds, 9.3 months for those shedding more than 75 pounds, 7.2 months for those shedding more than 50 pounds, three months for those shedding more than 25 pounds, and just one month for those shedding more than 10 pounds.
"There's a cool dynamic to losing weight on a team" that really seems to work for people, Roddenberry says. "Your team members' success depends on your behavioral change. What more of an incentive could you look for? It's positive peer pressure."
With so many weight-loss programs out there and so many people trying to lose weight, having a new system like HealthyWage available may bring more people to the program, Roddenberry says.
"People can be jaded or complacent about weight management in particular," he says. "How do you activate someone who thinks they've already tried everything? That's why the cash prizes go a long way to helping people think about their weight in a new way."
Even Roddenberry's father, who is in his 70s, had fun and lost weight when he tried the HealthyWage program.
"He signed up because he was curious and excited for me," Roddenberry says. "It really turned into a positive behavior change."