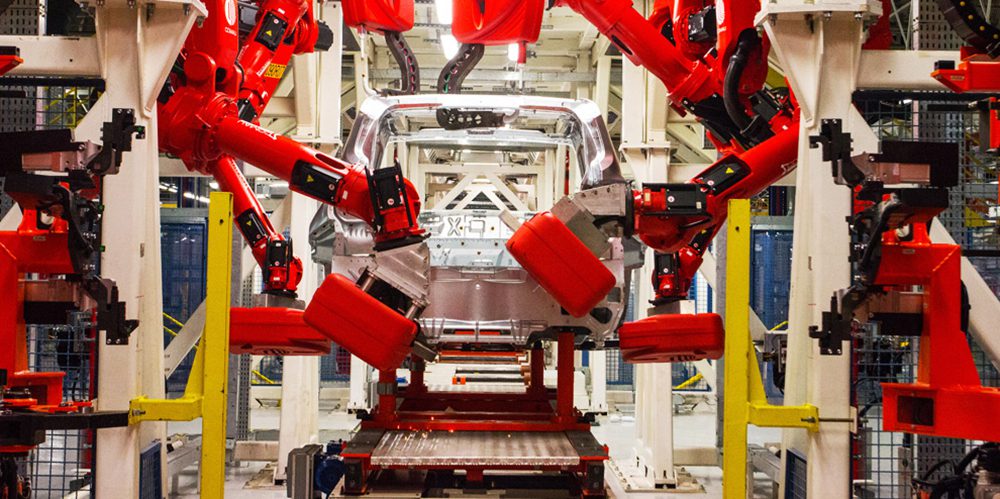 Politicians on both sides of the aisle have applauded Fiat Chrysler Automobiles NV for vowing to build the first new auto assembly line Detroit has seen in decades, promising to hire 6,500 new workers and invest $4.5 billion into production plants.
As part of the deal, the Michigan Strategic Fund in 2019 approved more than $200 million in tax incentives to encourage FCA to make the expansion in state. Between all state and local economic incentives offered, the number is reportedly closer to $400 million.
Two years later, was it worth it? That depends on who you ask. For many in the business community and the city of Detroit, the answer is a resounding yes.
According to Stellantis spokeswoman Jodi Tinson, the company has hired 2,100 Detroiters to fill a total of 3,850 new jobs at the former Mack Avenue Engine Complex. In 2020, FCA announced that it hired 4,100 Detroit residents for the Mack expansion and an updated Jefferson North Assembly plant that would create a combined 4,950 jobs, according to the Michigan Economic Development Corporation.
That's in line with the 4,950 jobs the company vowed to create with the help of state-funded financial incentives to sweeten the deal, a 2019 MEDC document shows.
"We value our state and local partners, Tinson said in a statement. "Their support has been critical in bringing $4.5 billion in investment and nearly 6,500 new jobs to Michigan."
But where are the other 2,400 jobs to make up the difference from the 4,100 hired to meet the 6,500 promised? Tinson said in an email that more hires will be made when new jobs are available at FCA's Jefferson North Assembly and Warren Truck Assembly plants.
Josh Hundt, MEDC's chief business development officer and executive vice president, said the company continues to make good progress on hiring the remaining jobs. Hundt said the investment in Detroit and Michigan "represents that Michigan remains the center of the North American automotive industry" with 21 percent of all automotive production happening in Michigan and about 76 percent of all research and development.
The Fiat Chrysler expansion in particular means "thousands of good paying jobs in Detroit and Macomb County that will be … a great job opportunity for many years to come," Hundt added.
Detroit Mayor Mike Duggan also has continued to extend his gratitude to the company for investing in Detroit. The Michigan Chamber of Commerce says the deal has absolutely been worth it.
"$4.5 billion of investment is unprecedented, and the first new assembly line in Detroit in 30 years — bringing 6,500 jobs prioritizing Detroit employment," said Dan Papineau, director of tax policy and regulatory affairs for the Michigan Chamber of Commerce. "The local government, state government and FIAT Chrysler worked harmoniously together to put together an excellent plan. That looks like a win for us."
But while the skeptics were few and far between for FCA's 2019 deal, some were and remain leery.
Every year, states and cities across the country give a combined $80 billion in economic incentives to companies, according to Nathan Jensen, a professor of government with the University of Texas at Austin.
Usually that comes in the form of grants, tax breaks and infrastructure or land. But most of the time, companies would have invested when and where they did anyway, according to Jensen. In cases where they alter investment decisions, Jensen contends communities often overpay — usually for political gain: Tax credits are an easy and effective public relations move for politicians, Jensen said.
But even if it pads elected officials' public image, tax incentives can actually hurt the economy in the long run, critics like Jensen contend. That's because the public investments that really help the economy are less flashy than a ribbon cutting ceremony: public education, childcare, workforce development and public infrastructure.
The conservative Mackinac Center for Public Policy, W.E. Upjohn Institute for Employment Research and the Center for Economic Accountability have in the past all been skeptical of how worthwhile tax incentives really are. They've questioned the notion that companies wouldn't have expanded if not for those incentives, as is often argued by supporters and companies themselves.
It's one of the few issues the far left and far right often agree on, Jensen said. More moderate Republicans and Democrats often support tax breaks and credits without hesitation.
According to a 2018 paper authored by Timothy Bartik, an economist with the Upjohn Institute, 75 percent of companies would make the same decision with or without the incentive.
"Based on a review of 34 estimates of 'but for' percentages, from 30 different studies, this paper concludes that typical incentives probably tip somewhere between 2 percent and 25 percent of incented firms toward making a decision favoring the location providing the incentive," an abstract of the paper said. "In other words, for at least 75 percent of incented firms, the firm would have made a similar decision location/expansion/retention decision without the incentive."
A 2010 report from the East Lansing-based Anderson Economic Group concluded that there's a wide variance in which public business subsidies were effective and which weren't. Some worked, many did not, according to the report.
But AEG Public Policy & Economic Analysis Director Brian Peterson said in an email "Michigan's incentive landscape may look much different now than it did a decade ago." AEG conducted a more recent analysis of Michigan incentives but declined to share it because it was produced for a private client.
The Chamber's Papineau argued that while Michigan used to have some ineffective incentives, that isn't the case anymore.
Sandy Baruah, president and CEO of the Detroit Regional Chamber, said incentives are only one reason that a company would choose to expand in or relocate to a given area. Other factors are often more important: the workforce, supply chain and overall tax burden are often bigger reasons.
Incentives certainly "are factored into overall cost of ongoing business" for a company, Baruah said.
"It would be unfair to say that an investment like the FCA investment would have gone to any of the 50 states or any part of the country," Baruah said. "Clearly there are a lot of areas that wouldn't be even in the running."
Charles Ballard, a Michigan State University economics professor, said he didn't know enough about the FCA incentive package to comment on it specifically.
"Overall, my sense of the research is that tax-incentive schemes have mostly had disappointing results. Companies are fond of telling state and/or local governments that they will only invest in a particular project if they receive a package of incentives," Ballard said.
"However, in many cases, the companies would have made the investment anyway, even without the incentives, and the actual boost to employment often falls short of what was promised," he added. "On the other hand, in this case, the requirement to hire Detroit residents probably did lead to the hiring of more Detroiters than would have happened otherwise."