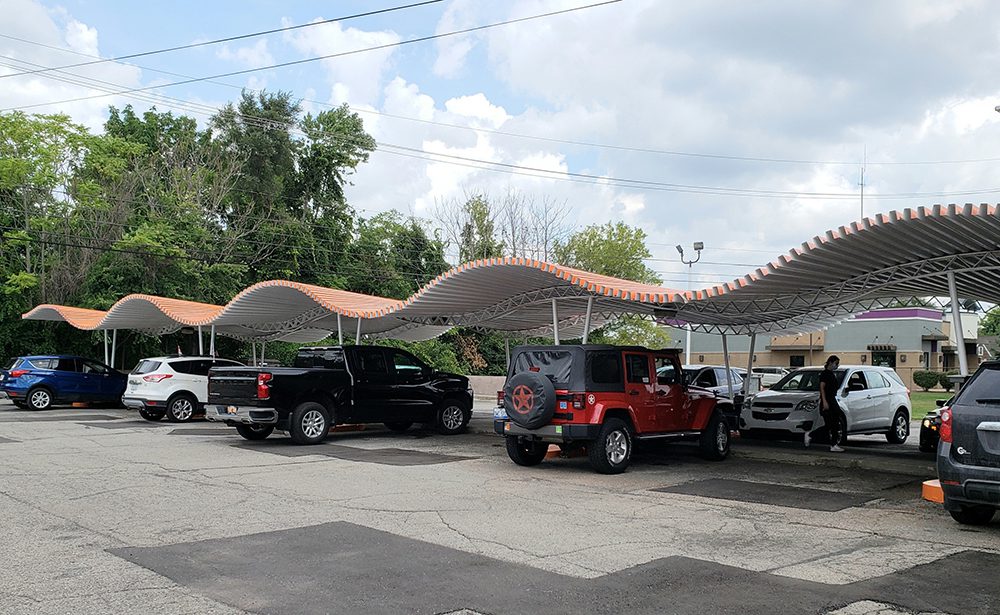 Restaurants of all sizes are feeling the pinch of the coronavirus pandemic, but drive-in eateries say they are noticing an uptick in sales and customer interest, especially as people look to "comfort foods" as a way to get through these unusual social and economic times.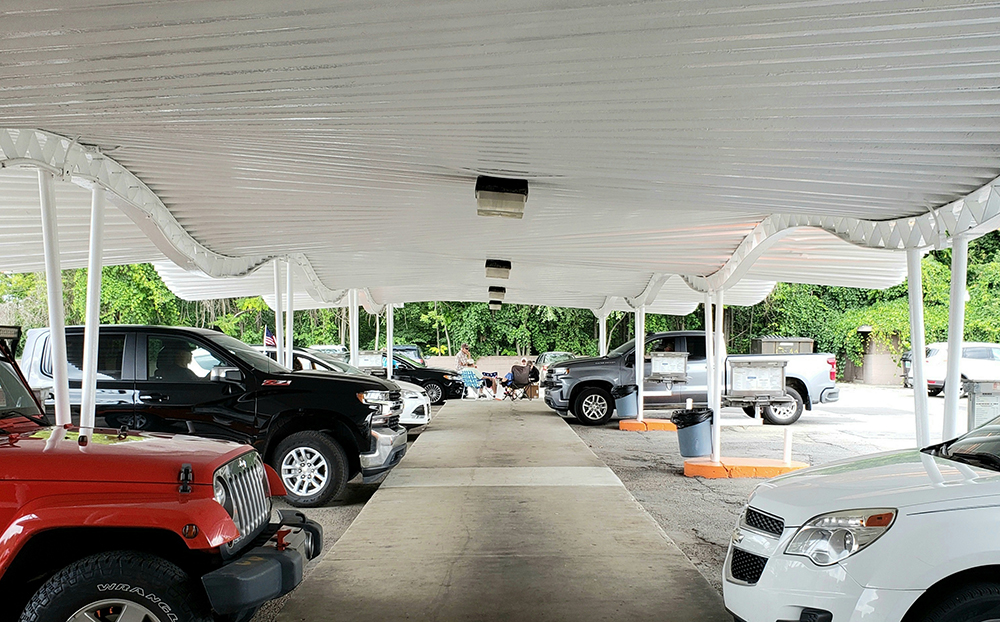 Drive-in restaurants are the kind of eatery where you pull up to a specific parking spot, roll down your window and order your meal from a waitstaff who comes up to your vehicle. Everyone eats while, ideally, a cool breeze comes through the car, watching the cars come and go as you enjoy a meal in a historically socially distanced way.
Locally, Metro Detroit is home to a variety of solo operators as well as chain drive-in restaurants, giving consumers a wide array to choose from with their dining dollars. For example, there's Eddie's in Harrison Township, the Grand Diner in Novi, Jon's Country Burger in Mt. Pleasant (a bit of a drive, yes) as well as A&W restaurants, including the iconic location in Berkley.
There's good reason why these unique food destinations are seeing a boost in sales – people are eating more takeout than ever as well as looking for ways to support restaurants in a time when these slim-margin companies need it the most.
More: Facebook 'Cowboys' Debate Ends in Understanding at Sheriff's Office
More: Program Will Help Address Climate Impact on Public Health, Emergency Preparedness
More: Bank CEO: Pandemic Boosted Customers' Use of Digital Tools, Changing the Way People Will Bank Going Forward
In a new study, Bid-On-Equipment found that 43% of Americans feel unsafe dining inside of a restaurant – and that 65% are spending more than ever on takeout. Study highlights include:
• The average American is ordering 2.4 takeout orders each week – and spending $67 per week.
• 59% choose to order from local establishments rather than large chains.
• 40% of Americans are tipping less than 15% on their takeout orders.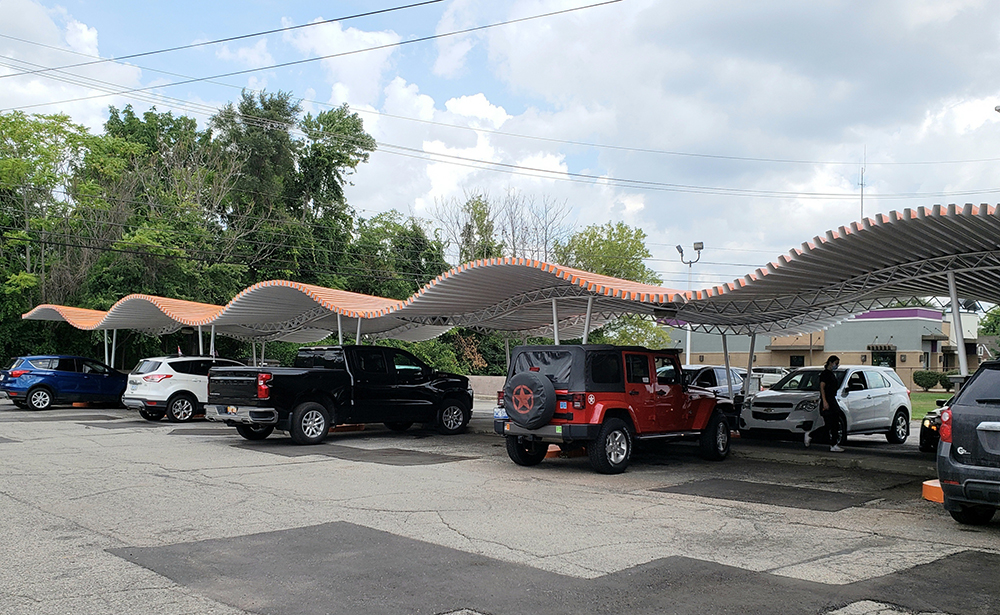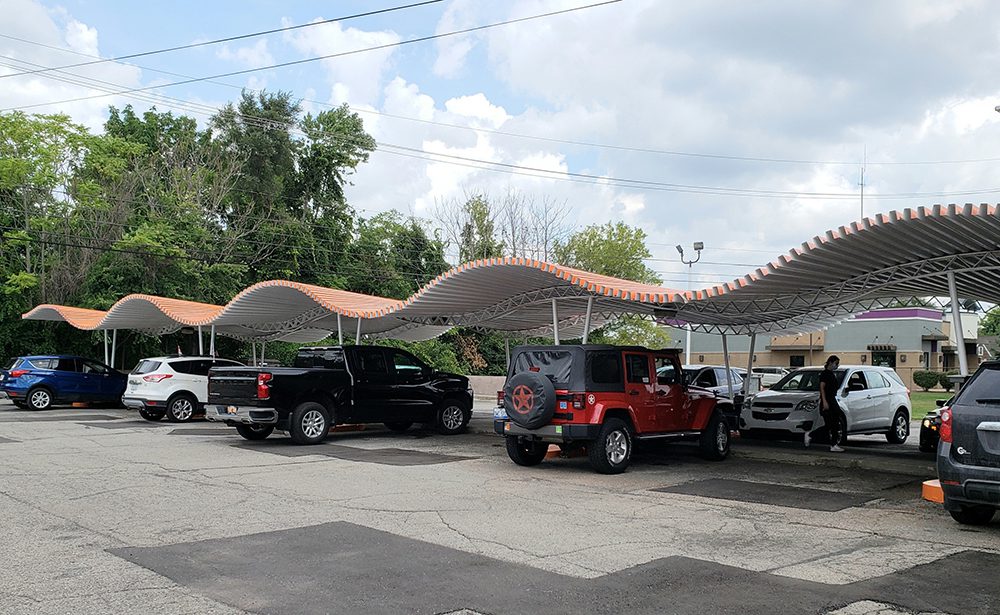 A drive-in restaurant also is a bit of nostalgia. When you see the drive-in restaurant's traditional menu, you'll understand why these joints have stood the test of time. The menus tend to favor things fried, covered in chili or smothered with American cheese. The most popular dishes typically are sandwiches, hamburgers, bags of freshly fried potatoes and anything else you can hold with your hands.
Scott Grace is the second-generation owner of Daly Drive In in Livonia, the last location of this famous Metro Detroit restaurant chain left open. Today, the solo location is on Plymouth Road in Livonia and it is still serving everyone's local favorites, Grace said.
Daly's started with Bill Ihlenfeldt, who opened his first drive-in restaurant in1948. Located on what was then Jim Daly Road, it was called Bill's Drive In. Shortly thereafter, he renamed it Daly Drive In, after its street location. Over the decades, Bill's family opened other locations around Metro Detroit that became as popular as the original.
The Livonia location was opened by Bud and Doris Grace in March of 1959. It is now company owned and operated. Scott, who was born a month after the opening, jokes that his mother didn't want to
The coronavirus has slowed business by about 20 percent, Grace said, but loyal customers young and old are still coming around for their comfort-food favorites. Grandparents are bringing their grandkids, he added, mostly so they can enjoy the outdoor eating as well as the food.
The biggest sellers lately are the fried mushrooms, cheese sticks and shakes, Grace said. But he knows as the weather cools the soups and chilis will pick up again. The biggest sellers of all are the hamburgers with the special Daly sauce as well as the Chee Chee, a sandwich made on a steamed bun with two slices of American cheese and coney sauce.
"We've been fortunate with how much the pandemic has hurt other restaurants that we had curb service. We never had to close," Grace said. "All of our indoor sales just transferred outside under the canopy."