As Patrick Anderson, CEO of Supported Intelligence, an East Lansing-based maker of analytical software, puts it, "Michigan is a hotbed of innovation — we don't feel like we need to go to Silicon Valley for inspiration."
Indeed, Supported Intelligence and the other winners of this year's DiSciTech Awards presented by Corp! magazine are tangible and plentiful proof that it's possible to thrive as a high-tech operation in Michigan.
However, a common refrain from many company leaders is that to keep the momentum going, the state needs to produce or attract more qualified workers.
For example, Detroit-based STEM.org, an international science, technology, engineering and math (STEM) education improvement body, typically strives to hire from the local talent pool.
"However, as demand for Web developers and IT personnel increases, we anticipate that we will continue to experience a talent shortage and may have to consider employees/contractors who reside outside of metropolitan Detroit and/or abroad," said Andrew B. Raupp, founder and executive director.
Detroit Labs, which builds user-centric apps for iOS and Android products, has hit upon one solution: an in-house, paid apprentice program, said CEO Paul Glomski.
"Creating the best apps means we need the best developers, so we mentored and taught our own," he said. "We selected apprentices based on drive and cultural fit, rather than technical proficiency."
That type of adaptability is common among our DiSciTech winners.
Consider the evolution of the Michigan Film Office into the Michigan Film & Digital Media Office. It expanded its scope to support more of the creative industries and now provides assistance to filmmakers, digital media enthusiasts, and other creative sectors to ensure they have an environment to be sustainable and grow.
"Last year we were solely known as the Michigan Film Office, administering the highly political film incentive program," said Jenell Leonard, Michigan film commissioner. "With the film incentive program ending in July, this provided us the opportunity to expand our efforts to include more of the creative industries, specifically the digital media sector. This has been an innovative approach in response to a very political situation."
Many award winners are introducing technology into traditionally low-tech industries.
For instance, Wixom-based LawnGuru provides on-demand lawn care and snow-removal services ordered through "Uber-like" mobile applications. With the click of a button, LawnGuru instantly connects consumers with local outdoor service providers to take care of their lawn and snow-removal needs within hours of each request.
"LawnGuru was built around the idea of disrupting and improving an archaic industry," said CEO Brandon Bertrang. "Every day we focus on delivering the best possible experience to our customers while providing tools of real value to our service providers. We are building a better service platform."
Other companies are putting a new spin on emerging technologies.
Take Ann Arbor-based Accio Energy. Its turbine-free offshore wind power systems offer a cost-effective alternative to wind turbines with blades, and as a result they eliminate the visual, noise and wildlife impact of those blades, said CEO Jennifer Baird.
"With the right resources, this technology has the potential to completely disrupt the existing global utility-scale wind power industry and realize a significant share of the forecast $100 billion offshore wind market," she said.
Plymouth-based Celsee Diagnostics also is aiming to bring "game-changing" technology to the market.
"Liquid biopsy is a less-invasive alternative for capturing rare circulating tumor cells from blood samples, especially in cases where patient monitoring is critical to therapeutic decision making," said CEO Kalyan Handique. "Liquid biopsy is a game-changing concept that has the potential to not only positively impact the health care system by helping to usher in a new realm of precision medicine but also to positively impact the lives of patients suffering from metastatic cancers."
As the name suggests, DiSciTech Awards recognize innovation in the digital, science and technology sectors. Winners gathered for an awards ceremony April 7 at VisTaTech Center on the Schoolcraft College campus in Livonia.
Here are synopses of the 2016 DiSciTech Awards winners.
Digital Award Winners
Atomic Object
Atomic Object
Ann Arbor
www.atomicobject.com
Atomic Object helps companies innovate and grow with custom software that the company describes as beautiful, reliable and easy to use. It states on its website that it will work with clients to mitigate risk, make smart trade-offs and get the maximum value for their budget. The company has created more than 200 applications for more than 120 clients, ranging from startups to Fortune 500 companies.
Commercial Progression
Commercial Progression
Northville
www.commercialprogression.com
Commercial Progression is focused on designing, developing and supporting world-class Drupal-powered websites. With headquarters in Northville and offices in Grand Rapids, it services clients from its local communities and nationally. Its growing client list includes a portfolio of recognized brands such as National Geographic Channels, ZF-TRW Automotive and the University of Michigan, according to the Commercial Progression website.
E Digital Designs LLC
E Digital Designs LLC
Ferndale
www.e-digitaldesign.com
E Digital Designs provides graphic, Web and interactive design services for small- to medium-sized business across the metro Detroit area and statewide. The company states on its LinkedIn page that it keeps clients in constant contact and informed on what is going on throughout the entire project. Services it provides include website design and redesign, Internet marketing and consulting, search engine optimization and marketing and branding and identity.
Elefant, Design & Strategy
Elefant, Design & Strategy
Troy
www.elefant.design
Elefant, Design & Strategy is a multidisciplinary design and marketing firm that translates visual communication into various channels, such as static print, digital platforms and interactive Web applications.
"Marketing strategies are uniquely created based on clients' needs and objectives," said Elena Kapintcheva, co-founder and creative director. "Flexibility, creative thinking and problem solving are applied to each solution."
Technology is also key to the creative process.
"Technology surrounds us and accompanies us in every aspect of the business," Kapintcheva said. "It helps in speeding up processes, streamlining communication and improving workflow. About 75 percent of our work is digital and without technology we'd be back to the drawing board full time, literally. We have clients from other states as well as overseas, and technology makes that possible. It is not a convenience any more — it's a necessity."
Future Help Designs
Future Help Designs
Pontiac
www.FutureHelpDesigns.com
Future Help Designs' mobile app software design and development services focus on Apple and Android mobile smartphones and devices (iPhone, iPad, iPod Touch, Android Smart Phones & Tablets). As a member of the Apple Consultants Network, it has created products for the education, health and wellness, and enterprise business verticals. It also has offered complete consulting and development services for Big Three automotive and Fortune 500 companies.
Ginkgotree
Ginkgotree
Detroit
www.ginkgotree.com
Ginkgotree is a content management application that, as the company puts it, helps educators teach beautifully. It solves the high cost of university textbooks by allowing professors to build textbooks online from their own handouts, material in the public domain or material Ginkgotree has negotiated the rights to republish. The result is 70 percent off standard textbook prices, Ginkgotree's website states.
Jon Mackay Design
Jon Mackay Design
Tustin
www.jonmackay.com
Jon Mackay a freelance Web and graphic designer specializing in sharp, user-friendly, organized websites. With more than 12 years of experience, McKay currently works in the comfort of his home studio in Northern Michigan. He calls himself a Photoshop addict, a color fanatic and a Dreamweaver neophyte. He works with clients and agencies around Michigan to help design and develop custom solutions to fit their Web design needs.
Lakeside Software
Lakeside Software
Bloomfield
www.lakesidesoftware.com
Lakeside Software empowers end-user computing teams in IT organizations worldwide with comprehensive end-user analytics and endpoint telemetry, enabling them to optimize user experience, mitigate risk, minimize cost, automate operational tasks and make better decisions.
"Our market space is highly competitive," said CEO Michael Schumacher.
"Those firms that don't constantly innovate don't remain leaders. We stay on top by encouraging innovation at every level of the organization and in every initiative we undertake. We hire the very best, and then give them wide latitude to achieve their maximum potential."
The company has grown consistently year after year. "Our biggest challenge will be to continue our growth despite our growth: to implement new processes necessary to streamline and sustain growth without diminishing our innovation-focused, 'take charge' culture," Schumacher said.
Mania Interactive
Mania Interactive
Chesterfield
www.maniaweb.com
Mania Interactive is a full-service provider of digital technologies. Its website states that it caters to businesses that want to effectively communicate their message through digital and traditional media sources. It offers complete new media services, including professional branding and message development for products and services through video and multimedia programs. Its staff offers a wide variety of experience, including graphic design, photography and Web development.
Michigan Film & Digital Media Office
Michigan Film & Digital Media Office
Lansing
www.michiganfilmoffice.org
The Michigan Film & Digital Media Office has recently expanded its scope to support more of the creative industries. It now provides assistance to filmmakers, digital media enthusiasts and other creative sectors to ensure they have an environment to be sustainable and grow.
"Last year we were solely known as the Michigan Film Office, administering the highly political film incentive program," said Jenell Leonard, Michigan film commissioner. "With the film incentive program ending in July, this provided us the opportunity to expand our efforts to include more of the creative industries, specifically the digital media sector. This has been an innovative approach in response to a very political situation.
"Our biggest effort has been our recent partnership with Google to advance computer science education in Michigan schools," Leonard said. "This partnership has benefited nearly 3,000 students around the state in just a few short months, and the effort continues to grow and have a strong impact on this high-tech, high-wage industry that is in high demand in our state."
Passage Inc.
Passage Inc.
Detroit
www.gopassage.com
Passage is a platform that powers ticketing and payments both online and at the door for specialty events. Passage caters to niche event verticals with category-specific branding and features, creating the top of mind brand in each category. Examples include HauntPay for haunted attractions, PintPay for beer festivals, SoccerStub for semi-pro soccer and EscapeTix for escape games.
CEO Alex Linebrink said the Passage platform was built from the ground up to help event organizers in three main ways: 1) More easily engage directly with fans and attendees, and also to reach new fans looking for their category of event, 2) Allow quicker access to their money (in one or two business days from every sale, rather than one or two weeks after the event ends), and 3) Let them handle all of their ticket, merchandise and concessions sales, both online and at the door, on one simple system.
"For us, innovation comes from putting ourselves in the client's shoes," Linebrink said. "By keeping close communication with our clients and regularly brainstorming from their perspective (rather than what technically makes the most sense), we're able to work from client feedback toward outside-the-box innovation to solve problems."
As a venture-backed company with early success, Passage's next step is to scale what it's already started. "We built the Passage platform so that we could easily launch customized versions for each event vertical that we work with," Linebrink said. "Over the next year we'll launch into two or three new specialty event verticals, and up to 12 more over the next five years. By creating customized and innovative ticketing and payment solutions to unique problems in each event vertical one at a time, we'll be able to stand out in an industry currently led by generic one-size-fits-all solutions."
Quikly
Quikly
Detroit
www.quikly.com
Quikly is a marketing platform helping retailers and brands drive traffic and sales over a short period of time. A Quikly is a real-time event that drives sales and conversation around a brand. The company rewards consumers who act fastest with exclusive deals, coupons and gift cards. Participants have to opt in if they want to play, and the rewards can be released at any moment, the Quikly website states.
S2 Games
S2 Games
Portage
www.s2games.com
S2 Games is a video game development company founded and led by serial entrepreneur and game enthusiast Marc DeForest. A leader in the free-to-play MOBA genre, S2 Games is composed of experienced and passionate professionals from diverse backgrounds that include game development, programming and animation, according to the company's website.
Status Creative
Status Creative
Grand Rapids
www.statuscreative.com
Status Creative is an award-winning public relations agency whose first project won Best Use of Video in Social Media from PRNewswire. Building on that success, it has worked with Chrysler, Chevrolet, P&G, Pure Michigan, Amway, the Detroit Lions and more. In addition to Grand Rapids, the firm has offices in San Francisco, Los Angeles and Copenhagen, Denmark, according to its website.
Team Detroit
Team Detroit
Dearborn
www.teamdetroit.com
Team Detroit was formed in 2007 as a merger of three advertising brands, JWT, Y&R and Ogilvy, with one-to-one marketer Wunderman and one of the world's leading media planning and buying networks, Mindshare. That means Team Detroit's skill sets are rich and diverse and all under one roof. Team Detroit maintains 36 offices across the United States and employs more than 1,300 workers.
TempoRun
TempoRun
Detroit
www.temporunapp.com
The founders of TempoRun would like exercisers to meet their training partner: their application that promotes the use of music to improve speed and endurance. The TempoRun app will sort users' songs by tempo by automatically categorizing music into levels from 1 to 10, based on tempo. Level 1 is a walk, 5 is a jog and 10 is a sprint. The company's website states that the app's interface is clean and easy to use, so exercisers can get in, get out and get back to your run. It also allows users to keep track of stats, including an at-a-glance view of their progress and details of their training history.
The Edit Lab
The Edit Lab
Ottawa Lake
www.theeditlab.net
The Edit Lab describes itself as a small Web development and Internet marketing company. It services all types of businesses large and small, with many of them based in Southeast Michigan and Northwest Ohio. Its concentration, the company states on its website, has been delivering high-ranking, revenue-generating websites, focused on beautiful design while creating more usable and accessible websites. Since it does not have a large staff and does not want to grow into a large, faceless fly-by-night firm, the company says it wants to focus more on long-term business relationships with growing and startup businesses.
Tylar & Company
Tylar & Company
Detroit
tylar.co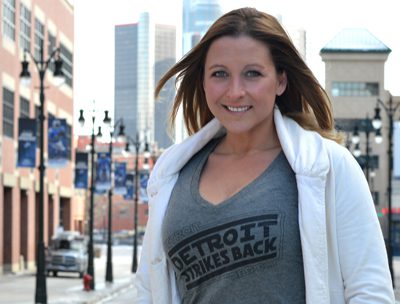 Tylar & Company is a creative digital marketing agency with a focus on proprietary, future-forward and innovative technology solutions. Its services include website, mobile app and database/software design and development, search engine management, digital promotion and social media engagement and creative design.
One noteworthy client is Blue Ribbon Schools of Excellence, said Tylar Masters, Tylar & Company president. "They needed an updated online assessment program that was not only more user friendly, but programmed to integrate all survey data, algorithms and calculations into a database that measured results in an organized table of data and charts," she said. "This complex program is now being utilized daily by thousands of schools across the country, and we are implementing a new Chinese version that will be launched in China in 2016."
Masters said her company offers industry exclusivity to all clients, allowing them to stay ahead of their competition. It also finds unique audiences and opportunities to engage with them. "From back-end structures through to what a customer or client sees on the front end, there are countless hours of creativity and valiant innovation involved," Masters said.
One challenge the fast-growing company faces is locating top-notch, dynamic talent, she said. "Our goal is to set up career tracks for development teams, designers and project managers that contribute to the metrics that run all projects profitably," she said.
Science Award Winners
Barbara Ann Karmanos Cancer Center Institute
Barbara Ann Karmanos Cancer Center Institute
Detroit
www.karmanos.org
The Karmanos Cancer Institute is a unique, integrated center of research, patient care and education, dedicated to the prevention, early detection, treatment and eventual eradication of cancer. Karmanos is one of 45 National Cancer Institute-designated Comprehensive Cancer Centers in the United States. It is the only hospital in Michigan dedicated exclusively to fighting cancer. Caring for approximately 12,000 new patients annually and conducting more than 800 cancer-specific scientific investigation programs and clinical trials, the Karmanos Cancer Center is ranked among the nation's best cancer centers. Karmanos offers access to more than 90 cancer treatments that no other local hospital has, the center states on its website.
Celsee Diagnostics
Celsee Diagnostics
Plymouth
www.celsee.com
For many metastatic and recurrent cancers, procuring repeat tissue biopsy samples is extremely challenging. Liquid biopsy is a less-invasive alternative for capturing rare circulating tumor cells (CTCs) from blood samples, especially in cases where patient monitoring is critical to therapeutic decision making. In addition, downstream molecular and genetic analysis on single cells is a crucial component in the development of personalized therapy.
Celsee Diagnostics offers a fully automated, label-free CTC detection and analysis platform. The Celsee PREP platforms perform all the required processing steps to isolate and execute downstream single-cell analysis, including immunochemistry, DNA FISH and mRNA FISH, while the Celsee ANALYZER scans and analyzes the prepared slide automatically.
"Liquid biopsy is a game-changing concept that has the potential to not only positively impact the health care system by helping to usher in a new realm of precision medicine but also to positively impact the lives of patients suffering from metastatic cancers," said Kalyan Handique, Celsee Diagnostics CEO.
Innovation is by necessity a key part of the culture when a small company is developing a new platform for use in an emerging market, Handique said. "Employees, by default, must wear many hats, and stretch beyond their comfort zones, facilitating the innovative culture and the creation of new ideas and processes," Handique said.
Celsee Diagnostics began commercialization efforts in 2015. Short-term challenges include continuing to build a global network of distributors and revenue stream, in addition to achieving ISO certification and CE marking. The company's longer-term challenges are completing the Federal Drug Administration's regulatory process, including clinical trials, to get the Celsee PREP and ANALYZER products approved for routine clinical use.
Functional Fluidics
Functional Fluidics
Detroit
www.functionalfluidics.com
Functional Fluidics is commercializing a clinical protocol for advanced antithrombotic diagnostics. Its goal, according to its website, is to develop and commercialize a clinical diagnostic tool that will accurately predict disease severity in a wide range of bleeding and clotting disorders, screen patient blood samples to select the most efficacious therapy for an individual patient, and monitor the effect of therapy over time. Founder and CEO Patrick Hines is assistant professor of pediatric critical care medicine and associate in the Department of Physiology, Wayne State University School of Medicine, Children's Hospital of Michigan.
Infection Prevention Technologies
Infection Prevention Technologies
Auburn Hills
www.infectionpreventiontechnologies.com
Infection Prevention Technologies (IPT) designs and markets a product family of the most powerful ultraviolet (UV) disinfection robots in the world. These germ-killing UV robots — using the clinically proven technology of powerful UV light — sanitize areas where hidden colonies of dangerous microorganisms reside, and by doing so, reduce the incidence of health care-associated infections (HAIs).
NextGen UV robots are used in acute care hospitals, ambulatory surgical centers, long-term care facilities and other health care settings where unsafe microbes such as viruses, bacteria, molds and fungi may reside. Other environments that benefit from the germ-killing energy of UV robots include nursing homes, schools, day care centers, gyms, spas and incarceration facilities.
"Reducing and eliminating the populations of contagious pathogens provides for a safer environment for patients and health care workers, lowers the economic costs of HAIs on the health care system, and most important, saves lives," said Tom Kenny, ITP CEO.
"IPT has developed and patented several technologies that enable our automated robots to generate the highest germicidal UV output available on the market," he said. "Several technologies were inspired by our Motor City roots, such as an onboard power boost system to increase the generation of germ-destroying UV light, utilizing the same type of battery technology used in today's electric vehicles."
IPT's biggest challenge is to continue the expansion of its domestic and international distribution channels. "Our objective is to align with major organizations that have a strong national footprint and can benefit from adding our high-power disinfection products to their own product portfolio," Kenny said. "Our other ongoing major challenge is educating the market about the qualitative and quantitative differences in the type and amount of ultraviolet energy that is created, and how it is most effectively deployed in the treatment area."
Limno-Tech Inc.
Limno-Tech Inc.
Ann Arbor
www.limno.com
Limno-Tech Inc. is an environmental and water resources science and engineering company that provides state-of-the-science solutions to clients with water resource management challenges.
And those solutions are becoming ever more sophisticated, said CEO Paul Freedman, with data collection and analysis systems and computer simulations of groundwater, stormwater, watersheds, lakes, rivers and estuaries helping to identify economical and best management decisions for maintaining the health of complex ecosystems.
Not that technology is anything new for the company. "Our services have depended on computer, Internet and sensor technology development since our inception 40 years ago," Freedman said. "We have been successful in fostering a culture of continuous improvement and innovation that depends on smart, self-motivated, interdependent and resourceful employees."
Going forward, Limno-Tech will strive to continue to stay ahead of the curve in client service and in the development and application of ever-evolving technologies for evaluating and solving complex environmental management issues.
Michigan Science Center
Michigan Science Center
Detroit
www.mi-sci.org
The Michigan Science Center (MiSci) is a unique and dynamic hands-on museum, offering programs that inspire curious minds of all ages to discover, explore and appreciate science, technology and math in a fun, dynamic learning environment. Through an interactive approach to science with engaging, hands-on exhibits, live shows, an IMAX dome theater, a planetarium, lab experiences and more, MiSci strives to help launch the next generation of Michigan's engineers, scientists and innovators, and significantly impact the cultural and economic renewal of Detroit and Michigan, its website states.
STEM.org
STEM.org
Detroit
www.stem.org
STEM.org is an international science, technology, engineering and math (STEM) education improvement body that provides professional development, hands-on curriculum materials and consulting services, thus impacting a student's life from preschool through career.
"Fun, interaction and interesting situations are the core things that children look forward to, and when their learning experience imbibes all of that, they would come to love what they learn," explains Andrew B. Raupp, STEM.org founder and executive director. "And that is precisely where STEM.org plays its part."
STEM.org has created a series of universal, K-12 STEM education benchmarks while utilizing technology to connect educators globally. "Due to the recent popularity of the STEM acronym in education, it is often used by schools, districts and organizations as a way to market — ultimately increasing participation and enrollment," Raupp said. "Our goal is to ensure that STEM-centric organizations have a thorough understanding of STEM education to better serve their constituents."
STEM.org also applies technology internally. For example, incorporating an "Employee Portal" link onto its corporate website has automated a series of processes for team members to upload their curriculum (securely online), check email, order uniforms/items such as coffee mugs, sweats, etc. (free of charge through an annual allowance), review payroll/HR information and download the employee handbook. "This provides employees with instant access to critical information, while freeing up our operations personnel to better serve our clients," Raupp said.
Locating and retaining the top technology talent is the organization's biggest challenge. "STEM.org typically hires locally," Raupp said. "However, as demand for Web developers and IT personnel increases, we anticipate that we will continue to experience a talent shortage and may have to consider employees/contractors who reside outside of metropolitan Detroit and/or abroad."
Swift Biosciences Inc.
Swift Biosciences Inc.
Ann Arbor
www.swiftbiosci.com
Swift Biosciences specializes in sample preparation for next-generation sequencing (NGS). Its website states that it is focused on creating products that are well-regarded by both customers and multiple industries, such as the agrigenomics, pharmaceutical, academic, biotechnology and oncology research fields. The company was created with the support of experienced life science investors and opened its doors in February 2010.
3D Biomatrix LLC
3D Biomatrix LLC
Ann Arbor
www.3dbiomatrix.com
3D Biomatrix says that its products make it simple to integrate 3D cell culture into discovery research. Its Perfecta3D 384- and 96-well Hanging Drop Plates, assays and other tools incorporate important features that allow a more physiologically relevant, human-mimicking environment for cell biology, cancer and stem cell research and more, the company's website states.
Technology Award Winners
Accio Energy
Accio Energy
Ann Arbor
www.accioenergy.com
Accio Energy is a world-leading innovator in renewable energy, aiming to transform the way offshore wind power is harvested — namely through turbine-free offshore wind power systems. "Accio's systems eliminate the wind turbine blades, and, as a result, eliminate the visual, noise and wildlife impact of those blades," said CEO Jennifer Baird. "Ultimately, this is a tool in the global fight against climate change."
The company is in contract negotiations to receive $4.9 million in nondilutive funding from the U.S. Department of Energy's Advanced Research Projects Agency (ARPA-E), meaning Accio's patent-protected EHD wind technology is poised for the first-ever subcommercial-scale offshore demonstration that ARPA-E has awarded funds to support.
Generating high-voltage, direct current (HVDC) electricity using wind and a charged water mist, EHD systems will operate on seawater; be built using high-volume, low-cost automotive heritage advanced manufacturing; offer deep-water deployment options; and be sufficiently robust to survive storm conditions. EHD systems have no moving parts (e.g., no turbine) and are transportable and scalable from kilowatt to gigawatt arrays.
"With offshore renewable power market opportunities measured in billions of dollars, Accio Energy's world-class team has created a novel method of power generation and is excited to bring this new tool to market directly as an OEM or with a strategic partner to help address the challenges of climate change across the globe," Baird said. "With the right resources, this technology has the potential to completely disrupt the existing global utility-scale wind power industry and realize a significant share of the forecast $100 billion offshore wind market."
Appropos
Appropos
Grand Rapids
www.appropos.com
Appropos specializes in business-to-business (B2B) software retail systems for footwear and apparel companies, making software designed to help footwear companies sell products at wholesale to retailers, rather than to customers. Its flagship app, Envoy, replaces stagnant platforms with a real-time, cloud-based, enterprise B2B system that will increase companies' speed of sale and bring them closer to their customers, the Appropos website states.
BizStream
BizStream
Allendale
www.bizstream.com
BizStream came to life in 2000 to design a highly customized intranet portal for a multinational company. Just a year later, BizStream's staff had grown and it became a full-service software and Web development company. Today, clients include industry leaders, both big and small, as well as nonprofit agencies and family-owned businesses, its website states.
Blue Medora Software
Blue Medora Software
Grand Rapids
www.bluemedora.com
Blue Medora creates software that extends the visibility of industry-leading cloud system management and application performance management solutions. When integrated, every element of a client's IT ecosystem unites into one comprehensive solution, Blue Medora's website states. This enables IT teams to visualize every platform, every system, every aspect, all the time. Blue Medora's primary focus is on the development and distribution of product extensions for VMware vRealize Operations, Oracle Enterprise Manager and IBM Tivoli Monitoring.
CBI
CBI
Detroit
www.cbihome.com
The folks at CBI proudly wear the "tech nerds" label. Since 1991, CBI has worked with some of the world's largest brands to prepare for, manage and navigate issues that can damage their business, reputation and brand. CBI takes an assessment-led approach, working directly with clients to vet their concerns and to prescribe and implement custom IT risk management and data security solutions.
"Information security has never been more critical to protecting intellectual property, and the reputation and brand of all types of organizations," said Steve Barone, CBI CEO. "Hacking, cracking and data loss can literally ruin an organization in a short amount of time. The impact of what we do and the importance of our success has never been greater."
Barone notes that there are no cookie-cutter solutions to effective IT risk management, and that innovation is part of each project.
"Our biggest challenge is recruiting for information security positions," he said. "By some counts, there are more than 1 million unfilled information security (InfoSec) positions. We addressed this situation by successfully launching our CBI Academy, which provides a fast-track way to effectively train the next generation of InfoSec professionals. CBI Academy is a game changer."
C-Net Systems
C-Net Systems
Shelby Township
www.cnetsys.com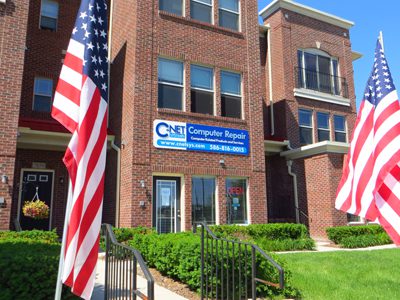 As a trusted adviser on all aspects of business technology, C-Net Systems provides a competitive edge to the 100-plus small to midsized businesses it serves. Its services include professional on-site IT support, 24/7 monitoring and maintenance, off-site backup, managed firewalls and SPAM filtering, network and server leasing, remote support, and on-site business computer repair.
"A sense of security, which is truly priceless, will be the biggest impact to our customers in 2016," said CEO Nick Tobin. "Our customers gain this not only from the products and services we offer to keep their company's data safe, but also through the level of customer service our technicians provide. It doesn't matter what time, what day or where you are; our team members are there for our clients no matter what. If your computer is down, or something isn't working, our team won't stop until it's fixed."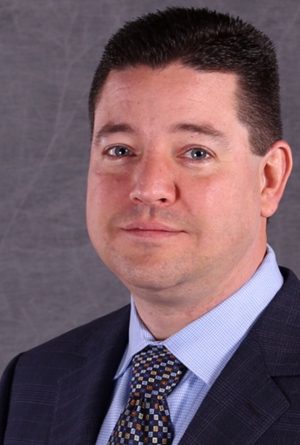 Innovation has allowed C-Net to grow to provide a new standard for IT service, Tobin said. "With this new standard, a technician can script out exactly what changes they want made to a server and then implement it across 50-plus servers with just a push of the button," he said. "Traditionally it would take a technician three to four hours per server to make the changes manually. The time saved allows our technicians to plan proactively for the next needed update, and always stay one step ahead of the game."
Tobin said the ever-evolving technological landscape provides a welcome challenge to the company. "We'll take the challenge presented in tech growth and turn it into a better experience for our clients," he said.
Collective Idea
Collective Idea
Holland
www.collectiveidea.com
Collective Idea builds custom software for Fortune 100 companies, startups, local businesses — and itself. The company prides itself on quality software built by working closely with customers.
"Our aim is to solve real problems for our customers," said Daniel Morrison, president. "Software is the primary tool we use, but our goal is to identify and solve business problems. When we do our job, we save people hours per day or increase revenue."
Collective Idea invests in innovation and encourages its team to try new things, Morrison said. "We have built our own software apps and services to help us experiment with new technologies and business models," he said. "We also encourage learning and are actively sending our team through innovation and design thinking training."
As with many Michigan employers, a short-term need for Collective Idea is to attract talent to the state, Morrison said. "Over five years, our challenge is to codify our values and culture so we can continue to scale our team while keeping our reputation for quality software and great customer service," he said.
Data Fact Z
Data Fact Z
Northville
www.datafactz.com
Data Fact Z says that it can do it all, from architecture to algorithms. It describes itself as a company driven by inquisitive data scientists, having developed a pragmatic and interdisciplinary approach that has evolved over the decades while working with more than 100 clients across multiple industries. It produces solutions by combining several Data Science techniques from statistics, machine learning, deep learning, decision science, cognitive science, and business intelligence, with its ecosystem of technology platforms..
Detroit Labs
Detroit Labs
Detroit
www.detroitlabs.com
Detroit Labs builds user-centric apps for iOS and Android products, thereby connecting brands and services to the world.
"As experts in the development community, we have an extreme learning culture that has led us to our in-house, paid Apprenticeship Program," CEO Paul Glomski said. "Our developers don't just write code, they learn it and teach it constantly. Creating the best apps means we need the best developers, so we mentored and taught our own. We selected apprentices based on drive and cultural fit, rather than technical proficiency."
After two successful cohorts became professional developers through the Apprenticeship Program, clients began to ask how they could get involved to grow their own in-house teams, and Detroit Labs OnSite was born. "The quality and caliber of team members produced from the Apprenticeship Program is exceptional, and our clients report results far beyond what is expected from typical staffing placement services," Glomski said.
Innovation can manifest itself in different ways, especially in a company culture, he said, adding that the only way that people will buy into company-wide innovation is if leadership has a commitment to change and to do things differently. At Detroit Labs, leadership provides the time and the tools to developers, accepting and embracing new ideas as they emerge, Glomski said.
"Apps, as a technology medium, are playful," he said. "Users interact with phones, tablets, TVs and wearables constantly," Glomski said. "They play games in waiting rooms, order dinner for their family after soccer practice, check the status of their car before a long drive, design, connect, and use apps for everyday tasks. In order to be creative problem-solvers in this space for users, we have to be allowed to play and explore as users."
The company's main challenge is always the same: the ever-changing mobile technology landscape. "At Detroit Labs we already have expanded our definition of mobile to include consumer devices such as automotive in-dash units and wearable technology," Glomski said. "This challenge is also our biggest opportunity. A driving force in the unique organizational structure, benefits and programs we create for our team members, and the high value we place on invention, innovation and nontraditional organizational structure allows us to adapt and enter emerging markets with ease."
Duo Security Inc.
Duo Security Inc.
Ann Arbor
www.duo.com
Duo Security Inc. says its mission is to be the worldwide leader in secure access for companies of all sizes. It protects organizations against data breaches by ensuring only legitimate users and appropriate devices have access to sensitive data and applications . Duo supports thousands of customers and millions of users in organizations such as Accenture, Boston Medical, Emblem Health, Facebook, NASA, Toyota, Twitter, Virginia Tech and Yelp. Duo's website states that it is the fastest-growing SaaS security company, tripling year over year for three years in a row.
FarmLogs
FarmLogs
Ann Arbor
www.farmlogs.com
FarmLogs says that its mission is to help growers use technology to create a better future for their farms. It says its tools — including field mapping, rainfall tracking and soil composition maps — provide timely, unbiased information to help growers improve yield and eliminate waste with minimal effort.
FutureNet Group Inc.
FutureNet Group Inc.
Detroit
www.futurenetgroup.com
FutureNet Group is an energy and environmental, construction, technology and security company that provides infrastructure improvement and protection. Its subsidiary, FutureNet Security Solutions, acquired the assets of Smith & Wesson Security Solutions, which gave FutureNet a manufacturing facility in Franklin, Tenn., that engineers and builds perimeter security products.
Gentex Corp.
Gentex Corp.
Zeeland
www.gentex.com
Gentex opened its doors in 1974 as a manufacturer of high-quality fire protection products, and then became best known, as the pioneer of the electrochromic, automatic-dimming mirror industry. Today it is a global, high-technology electronics company that is vertically integrated in highly automated electronics, CMOS camera development and manufacturing, vacuum coatings, and glass bending and fabrication. It specializes in a broad spectrum of technologies and processes to deliver products to the automotive, aerospace and fire protection industries.
Inteva Products LLC
Inteva Products LLC
Troy
www.intevaproducts.com
Inteva Products LLC is a leading global automotive supplier providing automakers with products that enhance vehicle quality, safety and performance. Employing more than 12,500 people in 18 countries and headquartered in Troy, Inteva has global resources for engineering, manufacturing and customer service for closure systems, interior systems, motors and electronics, and roof systems.
"Customers recognize Inteva as their leading global supply partner for value-based innovation and environmentally friendly products that enhance quality and performance," said CEO Lon Offenbacher.
For example, for several years Inteva Products has worked with customers to create an alternative approach to glove box release devices that provides flexible styling, enhanced placement options, less noise and a more assembly-friendly package. As today's vehicles continue to seek more "electrified" features, this type of device is what consumers are beginning to look for — particularly for high-end vehicles, such as General Motors' Chevrolet Corvette and Cadillac brands.
The assembly improves vehicle crashworthiness because it eliminates hard surfaces from the knee bolster area, protecting passengers from potential harm during a crash. The assembly is absent of the inertia issues that exist with conventional release devices; its electromechanical technology ensures that the glove box will not open from external acceleration events during vehicle impact conditions, thus not creating a hazard to passengers during the event.
ITS Partners
ITS Partners
Grand Rapids
www.itsdelivers.com
ITS Partners is a Symantec, ServiceNow and Microsoft partner specializing in the delivery of license procurement, design, training, implementation and ongoing support for some of the industry's best solutions. Leading product and service offerings include Symantec Altiris and mobility management, Symantec Security solutions, Microsoft System Center, ServiceNow IT Service Management, IT Process Automation and IT Asset Management.
JEM Tech Group
JEM Tech Group
Clinton Township
www.jemtechgroup.com
JEM Tech Group is dedicated to helping customers with IT products and services to transform data centers and office areas into energy-efficient areas. In 2012, after more than 30 years in business, JEM Computers Inc. changed its name to JEM Tech Group. The old name led prospective customers to think that JEM sold computers, the company states on its website. Rather, JEM specializes in data center infrastructure products and services.
Kickstand LLC
Kickstand LLC
Grand Rapids
www.kickstandsystems.com
Kent Intermediate School District partnered with Kickstand LLC to develop Edify, a learning management system. Edify gives students the opportunity to explore their own needs, the Kickstand website states. Several resources are generated to aid student learning targets. Students can then choose the resource that best suits their unique learning style. Edify also is individualized for teachers. It is designed to be a tool that is part of a teacher's pedagogy. It is a platform to host, share and deliver courses, lessons, resources, assessments and data.
LawnGuru
LawnGuru
Wixom
www.lawnguru.com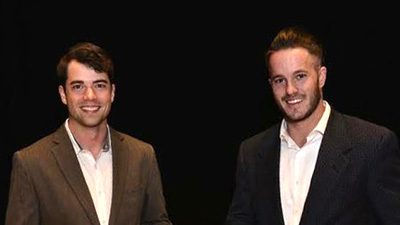 LawnGuru provides on-demand lawn care and snow-removal services, ordered through "Uber-like" mobile applications. With the click of a button, LawnGuru instantly connects consumers with local outdoor service providers to take care of their lawn and snow-removal needs within hours of each request.
"LawnGuru was built around the idea of disrupting and improving an archaic industry," said CEO Brandon Bertrang. "Every day we focus on delivering the best possible experience to our customers while providing tools of real value to our service providers. We are building a better service platform."
LawnGuru instantly connects consumers with local providers who are already working in their neighborhoods. Consumers trace out their lawn or driveway using the LawnGuru map, which then provides pricing based on the size of the consumer's property. The consumer requests service with the tap of a screen, and multiple local providers are alerted.
Within minutes, the job is accepted and the turnaround for service is same day, often within just a few hours of submitting a request. Customers are kept updated and informed on their job's progress via automated text alerts. After each job is completed, a photo of the finished work along with a receipt is submitted to the customer. Payments are handled automatically via credit card, and customers rate the work and their experience after each job.
Going forward, the companies biggest challenges are competition from similar companies in its space, and the chance of a big player with unlimited resources stepping in.
Liquid Web Inc.
Liquid Web Inc.
Lansing
www.liquidweb.com
Liquid Web Inc. is a web hosting company founded in 1997 with three wholly owned data centers in Lansing, and a fourth location in Scottsdale, Ariz. It has appeared on the INC. 5000 Fastest Growing Companies list of the fastest-growing privately held companies for nine years in a row. Liquid Web has generated a 64 percent growth rate and added 141 new employees to its workforce during the past three years. Of all 5,000 companies on the 2015 list, only 22 companies have been on it longer than Liquid Web.
Locqus
Locqus
Detroit
www.locqus.com
Locqus offers a free field service solution for small and medium businesses, such as contractors, electricians, plumbers and landscapers. Its real-time GPS vehicle and fleet tracking management software helps businesses track mobile workers, dispatch and schedule jobs and integrate invoices and payment processing. Its en-route notification lets customers know when workers are going to arrive.
Maestro
Maestro
Kalamazoo
www.meetmaestro.com
Maestro designs high-tech training and support materials, including systems that facilitate continuous learning, sales enablement tools, performance support and virtual training. The services are custom built to meet the needs of clients, including Stryker Corp., Johnson & Johnson, Amway Corp. and Facebook.
Mobile Monday Michigan
Mobile Monday Michigan
Clarkston
GoMobileMichigan.org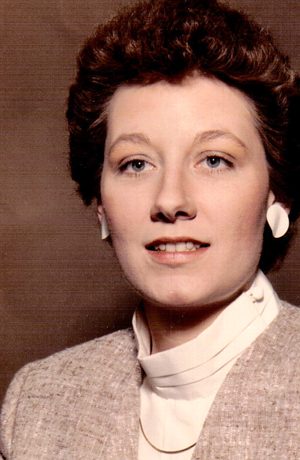 Mobile Monday Michigan, a nonprofit networking and education organization, is the local branch of an international organization founded in Helsinki, Finland, in 2000 that currently hosts branches in more than 100 countries. The Michigan branch currently hosts four chapters: Ann Arbor, Detroit, Grand Rapids and Lansing. Mobile Monday Michigan is a subsidiary of the Mobile Technology Association of Michigan (MTAM) a nonprofit trade association for mobile/wireless technologies.
"Mobile Monday Michigan's focus is on education and connecting people; therefore we expect our impact is on helping to broaden knowledge and awareness about mobile/wireless technologies across all industry verticals in Michigan, as well as enabling the ability for relationship development and new business opportunities," said Linda Daichendt, CEO and executive director.
Mobile Monday Michigan chapters are run by teams of volunteers in each local community with assistance by the staff of the MTAM. "All of these entities are very focused on ensuring that each chapter provides great speakers on all areas of innovation related to mobile/wireless technologies use in every industry vertical," Daichendt said. "This ensures that technologists in our state are kept up to date on global advances as they continue to work in their own organizations."
Modustri
Modustri
Grand Rapids
www.modustri.com
Using the latest sensors and data analysis software, Modustri can turn heavy equipment, such as a bulldozer, into a smart, connected machine that predicts maintenance needs, understands operator behavior and optimizes uptime. Coaching users on appropriate operations allows heavy equipment managers to overcome some of their most costly challenges. Modustri's first-to-market mobile hardware-software suite is an upgrade to previous methods of providing the heavy equipment industry with a streamlined system for measurement and data collection, a company press release states.
My Dealer Service
My Dealer Service
Detroit
www.mydealerservice.com
My Dealer Services offers a Web-based customer engagement platform that connects automotive service departments to their customers via text or email with real-time updates on vehicle status throughout the repair process. For example, it allows repair facilities to send photos and videos of needed repairs to customers. The company's MDS Notify platform also handles every aspect of repair order management in an automotive service department and can be integrated with any other automotive repair management system.
Netlink
Netlink
Madison Heights
www.netlink.com
Founded in 1999, Netlink is a provider of information technology, supply chain and business process solutions. Its model is called the Delta Platform, a proprietary set of processes, systems, prebuilt technologies and Web-based tools that enables virtually distributed team integration for IT delivery. Netlink states on its website that it is one of the few technology solution providers that use a fixed-bid model. Its 20:20 rule guarantees 20 percent cost savings and 20 percent service improvement as a result of using the Netlink model.
Nextek Power System Inc.
Nextek Power System Inc.
Detroit
www.nextekpower.com
Nextek Power Systems is dedicated to providing others with the power to save energy. Its systems leverage high-efficiency power converters and smart controls to optimize energy usage while drawing power from renewables, batteries and the grid. Nextek's website states that the company's technology reduces lighting ROIs and improves control functionality.
NuWave Technology Partners
NuWave Technology Partners
Kalamazoo
www.nuwavepartners.com
NuWave Technology Partners designs, installs and services state-of-the-art communications and information systems — including data center/cloud solutions, networks, PCs, servers and voice over IP telephone systems — from top manufacturers in the industry. NuWave's website states the company serves clients of all sizes and from many industries — from small businesses to major corporations, and nonprofits serving a variety of missions — each with unique challenges and needs.
PITSS
PITSS
Troy
www.pitss.com
PITSS is an Oracle Gold Partner, a member of the Oracle Modernization Alliance (OMA) and the only Oracle Forms Migration Partner for automated migrations. PITSS, founded in 1999, has more than 1,000 customers worldwide. With offices in Michigan, Germany and the United Kingdom (along with its certified international partners), PITSS has successfully supported IT projects of all shapes and sizes, from medium-sized companies to large corporations, its website states.
PROLIM Corp.
PROLIM Corp.
Farmington Hills
www.prolim.com
PROLIM is a provider of end-to-end PLM and engineering solutions to global Fortune 1000 companies. It focuses on business process and technology and helps customers improve their profitability and efficiency. Its website says that the company aims to apply thought leadership to help companies build innovative products by leveraging PROLIM's IT and PLM solutions.
RCC Business IT
RCC Business IT
Romeo
www.rccbusinessit.com
Romeo Computer Co., the parent company of RCC Business IT, was founded in 1994 by Steven L. Eaton and his wife, Cynthia. At the time, Steven Eaton had sold a successful industrial electronics business that he had started with a partner when he was only 22 years old. Looking for an opportunity in rural Romeo, the Eatons opted for computers and networking since businesses were beginning to build out networks and needed help. Around 2007, according to its website, Romeo Computer formalized a strategy to build out the company into two departments: an IT managed services department and an e-marketing program. The e-marketing program was established as RCC Web Media Agency. In 2015, the IT managed services strategy, after gaining many more parts and establishing its own structure, was rebranded as RCC Business IT.
SalesPad LLC
SalesPad LLC
Grand Rapids
www.salespad.net
Since 2003, SalesPad has helped business owners increase productivity and efficiency with enterprise software solutions that work with the leading applications, QuickBooks and Microsoft Dynamics GP. Originally, SalesPad started as a partnership between a business owner and a developer. One needed more from his business management software and the other knew how to build it, the SalesPad website states. Now SalesPad creates software solutions for businesses everywhere — from startup to enterprise companies — helping them move their businesses forward. With more than 120 employees, SalesPad is one of West Michigan's largest and fastest-growing software companies.
Sakti
Sakti
Ann Arbor
www.sakti3.com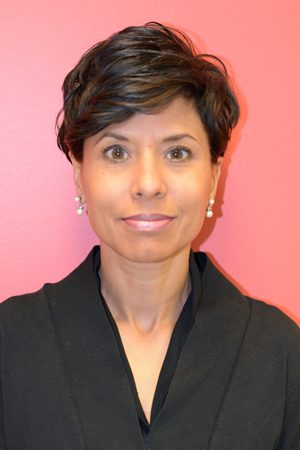 Sakti3 develops solid-state battery cells that have high-energy density, and are smaller, safer and more powerful than the batteries currently found in most consumer devices. The company has joined Dyson and will be working to advance the energy storage in existing Dyson products, as well as developing new applications for solid-state batteries.
"Up to this point, the liquid-electrolyte systems that have been selected by manufacturers and the marketplace have been pursued for one principal reason: high-energy density," said Ann Marie Sastry, Sakti CEO. "But they have clear limitations in terms of weight, expense, safety and so on. The continuous improvement in lithium batteries has enabled safe operations of an electric car, for example, but the batteries carry a high cost, and provided energy density that's appropriate for some ranges but is not equivalent to an internal combustion engine. To continue to develop on that platform, as with any manufacturing process, is going to result in marginal gains at best.
"At some point in any industrial process you have to ask, 'Are we on the right platform?'" Sastry said. "We needed to eliminate the liquid-electrolyte system while still producing batteries at low cost and enabling out-of-the-gate safety. Our aim is no less than changing the way battery cells are made globally. We see all the verticals for battery applications increasingly converging around the same needs: for portable systems with low environmental impact, high energy density, and safe, stable operations."
SilkRoute Global
SilkRoute Global
Troy
www.silkrouteglobal.com
SilkRoute Global describes itself as a passionate team of designers, machine learning scientists and software engineers with tremendous industry knowledge of manufacturing, distribution and retail. Its industry-specific predictive and prescriptive analytics platform creates operational and strategic value for customers, and applied machine learning, business process automation and mobility is woven into the fabric of everything it builds, the company's website states.
SPLT
SPLT
Detroit
www.spltrides.com
SPLT is an enterprise-first ridesharing platform that connects employees within organizations to share their commute. SPLT fills empty seats in vehicles for employees traveling from similar origins and creates inter-corporate connections. The product functions as a 21st-century B2B commuter "smart" carpool service for employers seeking to provide a much-needed transportation solution to employees. SPLT records the amount of CO2 emissions reduced as well as miles saved, helping companies meet CSR requirements.
Employees save approximately $5,000 a year when using SPLT moderately and arrive to work in improved moods, causing greater productivity, says CEO and founder Anya Babbitt. Advanced features will allow users to share rides with companies located in similar vicinities or along common corridors. SPLT allows users to pick whom they share a ride with, eliminating a common hesitation to ridesharing.
"The SPLT platform lets users connect with someone new to potentially spice up their otherwise boring commute," Babbitt said. "SPLT gives users complete control over their ridesharing experience."
In states where applicable, SPLT can allow companies to meet the requirements of commute trip reduction laws and receive business energy tax credits.
"Innovation can take on many different meanings but our definition focuses on the constant improvement of ourselves," Babbitt said. "We do this through lean methodologies that keep our end goal in mind: changing the way people meet and move in cities. We are a small team of six, but we know that in order to truly innovate, we can't just say we're innovating. We have to set our environment to promote the changes the way we want to create in transportation, mobility and environmental awareness. It's our solid foundation that we pride ourselves on, and that comes through with our product to customers, partners and the public."
While SPLT has determined demand at the enterprise level, it is in the process of crafting the appropriate messaging and incentives to compel employees to change their commuting behaviors. "Although surmountable, we do not underestimate how difficult this might be and view it as our biggest risk factor," Babbitt said.
Supported Intelligence LLC
Supported Intelligence LLC
East Lansing
www.supportedintelligence.com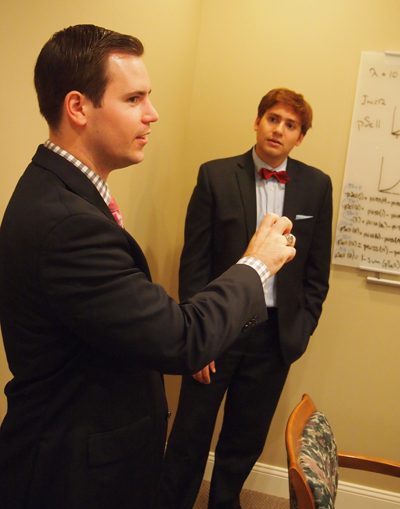 Supported Intelligence provides breakthrough analytical software products that help businesses make decisions in situations of great opportunity, great risk or both.
The company vows that its patent-pending Rapid Recursive methods will change the way businesses make decisions involving investment opportunities, management options and risk. The method thrives on uncertainty and the existence of "real options."
"Supported Intelligence is founded on innovation," said CEO Patrick Anderson. "Our core product is the first of its kind in the world. From our first day, we have insisted that our products live up to three core characteristics: They must be powerful, innovative and reliable. We are constantly exploring new ideas from all of our employees. For example, SmartBracket — an application designed to increase your chances of winning an NCAA Basketball Tournament pool — was the brainchild of Lead Developer Neal Anderson and COO Jeff Johnson."
The company's challenge is to attract investment capital to bring its breakthrough technologies to market, Patrick Anderson said. "Michigan is a hotbed of innovation — we don't feel like we need to go to Silicon Valley for inspiration," he said. "We've innovated in Michigan, we'd like to grow in Michigan, and we hope to attract investors to help us build a world-class company headquartered in Michigan."
Tebis
Tebis
Troy
www.tebis.com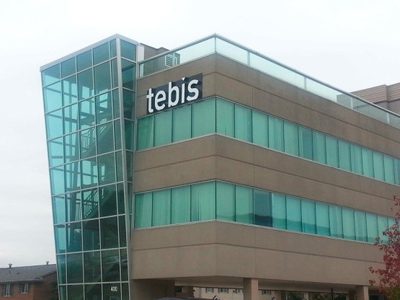 Tebis, a process supplier in the CAD/CAM sector, is relied on by most automotive companies and their suppliers, as well as companies in the aerospace and mechanical engineering sectors, for design and manufacturing process optimization. The company, founded in 1984, operates globally from Martinsried near Munich, Germany. Tebis America, located in Troy, is the largest of its subsidiaries and covers the United States, Canada and Mexico.
Tebis develops complete consulting, software, implementation and support solutions for manufacturing companies of all sizes. Nearly 9,000 Tebis CAD/CAM systems are installed in more than 2,000 companies worldwide. Tebis CAD/CAM and viewer stations are well-established as integral components of highly efficient design and manufacturing process chains.
"We have a new product out called Version 4.0," said David Klotz, CEO and president. "It is a game changer in the CAD/CAM industry for tool, die, mold shops, along with companies doing machining for the aerospace industries. Tebis Version 4.0 opens up completely new perspectives with a clearly structured, ergonomic user interface as well as application-specific industry and special packages with performance levels and optional add-ons."
Training remains a huge factor in the industry, Klotz said. "Manufacturing companies invest in the software and update that software but many employees are using it on how they were trained on it three or even six to seven years ago," he said. "There are so many new features that will help companies be more efficient and more profitable if they took advantage of them and employees were trained to use it."
Tebis America in the past few years has made a big push in regard to training and on-site consulting. "If we have improved users, then they … in turn will bring more opportunities for Tebis America on new sales and ideas to better the product. Continuous improvement is a must to be more efficient and profitable."
The Most Group
The Most Group
Southfield
www.themostgroup.com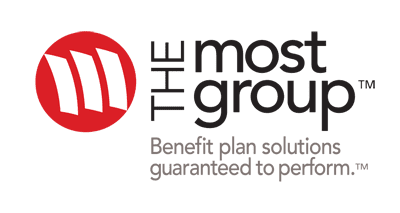 The Most Group (TMG) provides software solutions and services to national health plans and third-party administrators that address challenges presented by the rapidly changing landscape of health insurance and benefits. The company's leaders are all health plan professionals themselves with hands-on expertise in benefit data synchronization, implementation of new value-based payment models, and execution of complex reimbursement strategies.
For example, the Affordable Care Act requires health insurance issuers to track and submit medical loss ratio (MLR) data — the proportion of premium revenues spent on clinical services and quality improvement. If issuers do not meet the minimum 80-85 percent standards, they are required to issue rebates to enrollees and are subject to tighter limits on rate increases. As a result, health plans and third-party administrators are looking for benefit plan management software that will reduce administrative costs through automation that streamlines existing disjointed, highly manual processes.
"TMG corporate culture enables talented benefit architects and engineers to take risks and embrace the ups and downs of technology development," said CEO Mohammed Vaid. "The R&D efforts have produced groundbreaking innovations in the benefit plan management space, which will transform the way the health plans and TPAs configure benefit plans."
The company is committed to maintaining a small, energetic team that moves quickly to solve problems, so The Most Group must balance the need to meet growing market demand with a relatively flat organizational structure and low management overhead, Vaid said. "As a result, the compact, nimble organization must find exceptional talent to ensure that the company's technologies evolve in step with the rapidly changing health insurance and benefits landscape," Vaid said.
TOGGLED
TOGGLED
Troy
www.toggled.com
TOGGLED is focused on next-generation solid-state lighting technology. The company was formed in 2007 as a spinoff venture and wholly owned subsidiary of Altair with initial products based on Altair's intellectual property for the direct replacement of fluorescent light tubes with light-emitting diode (LED) lamps.
Tome Software Inc.
Tome Software Inc.
Royal Oak
www.tomesoftware.com
A passion for connecting hardware products to software applications led Jake Sigal and Massimo Baldini to launch Tome Inc. in April 2014. The company develops connectivity products to keep people mobile and active, and creates value as a focused niche within the larger Internet of Things movement. Sigal and Baldini sold their previous startup, Livio, to Ford Motor Co. in 2013, Tome's website notes.
Vector Tech Group
Vector Tech Group
Holland
www.vectortechgroup.com
Vector Tech Group provides service such as systems engineering, systems security, supplemental staffing and network engineering. Its website states that it is committed to providing clients with the solution that fits both their technical and budgetary requirements. Vector Tech Group services a vast array of industries, including distribution, manufacturing, nonprofits, education and medical. Working with a cross-section of customers allows it to have a broad-based working knowledge of different technologies that can be beneficial to all customers.
Vigilant Technologies LLC
Vigilant Technologies LLC
Troy
www.vigt.com
Vigilant Technologies is a global IT services firm specializing exclusively in Oracle technologies. It helps customers envision, plan, implement and support Oracle-based applications, databases and middleware systems across a variety of industries. Vigilant says that its global presence provides customers with a wide range of service delivery options, including on-shore, near-shore and off-shore models, as well as 24/7, "follow the sun" service for post-deployment support.
Windemuller
Windemuller
Wayland
www.windemuller.us
To accommodate its growth, Windemuller — an advanced technical and design services provider — late last year finalized the purchase of an office building in Traverse City. The company is relocating its northern Michigan headquarters to the building, while Windemuller's corporate operations will continue to be led from the main office in Wayland. The new facility will allow Windemuller to expand on its existing capabilities of prefabrication, building information modeling, engineering and design-build services. These integrated and advanced approaches to construction maximize efficiency, minimize on-site errors and speed up project delivery times, ultimately creating value for clients, a Windemuller press release states.
Worksighted
Worksighted
Holland
www.worksighted.com
Worksighted says that it aims to provide responsive, innovative and strategic IT support and services to businesses seeking a valuable partner. Since 2000, the Holland-based IT company has supported organizations throughout Michigan with the technology and strategy they need to grow. Its website states that it emphasizes each client's unique business situation in crafting the best IT solutions to help them achieve their business goals.
World Source Tech LLC
World Source Tech LLC
Grand Rapids
www.worldsourcetech.com
World Source Tech develops website and Internet marketing programs that drive leads and get results, it states on its LinkedIn page. It specializes in custom Web design, real estate Web design, custom Joomla development and inbound marketing for real estate agents, small-business owners and custom mid-market applications.