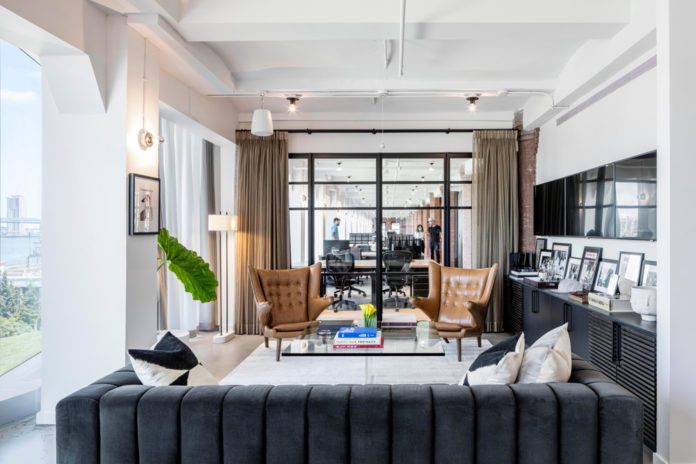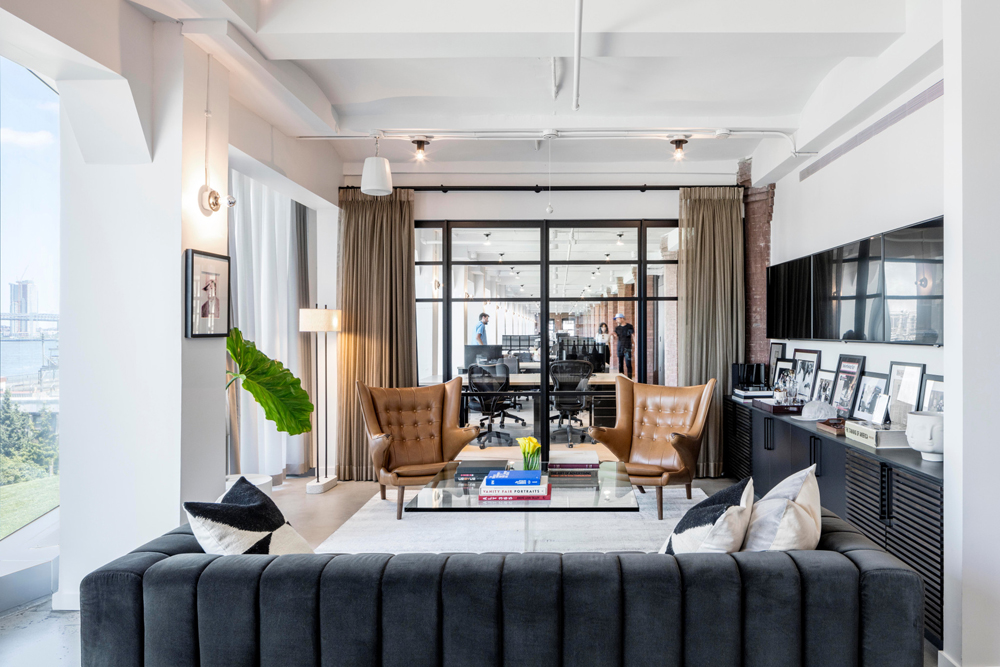 Some of Detroit's most creative and beautiful spaces – think of an old bank vault being turned into a dramatic conference room – have happened because of the team at dPOP.
Now, dPOP is becoming Pophouse, a rebranding to highlight its increasing work in product design and new hires at the Detroit-based commercial strategic-design studio.
Through a combination of industry research, business intelligence and design strategy, Pophouse says it creates thoughtfully assembled spaces in workplace, hospitality and retail.
"After six years as dPOP, we are excited to evolve our brand into one that represents our transformational design work," said Jennifer Janus, president of Pophouse. "We know that purposeful design has the ability to change the way people work, live and interact with each other and the elevated and refined design aesthetic of the new Pophouse brand is meant to reflect this strategic approach to design."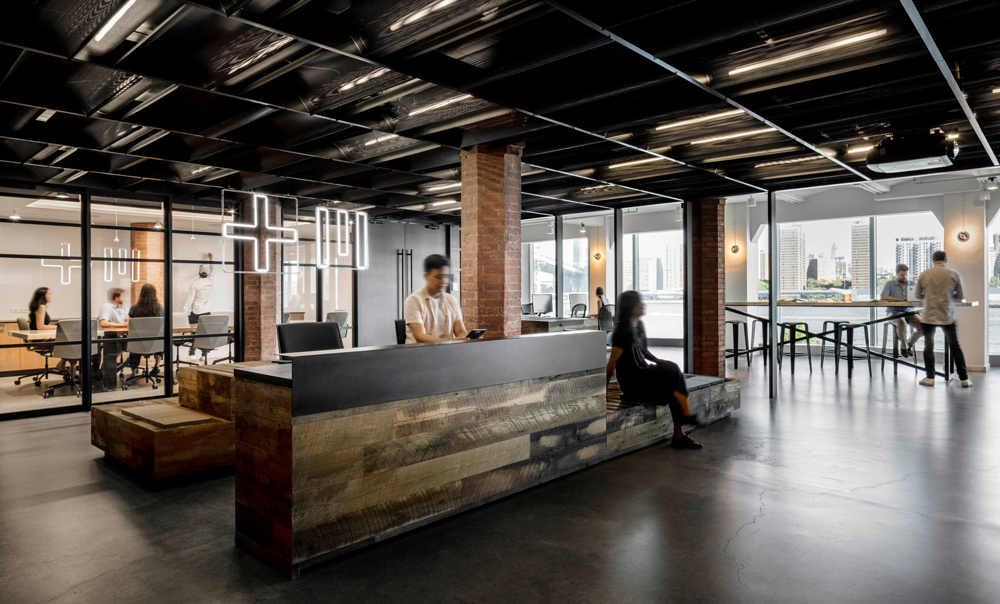 Month of Design event
To officially announce their new brand, Pophouse will host a Happening in conjunction with Detroit Month of Design entitled 'An Exploration of Transformational Design' on Tuesday, September 10 in their headquarters at the Chrysler House (711 Griswold Street). The Happening, set in the historic bank vaults of Detroit's Dime Savings Bank, will be a morning of conversations about the role design plays in positively impacting people through their environment.
The event, which will take place from 9:30-11:30 a.m. and is open to the public, will feature a panel discussion, an official announcement of Pophouse's new brand, and a demonstration of new furniture concepts.
Detroit-based Pophouse is a full-service design studio specialized in interior, industrial, and environmental graphic design. Founded in 2013 by Jennifer Gilbert, a graduate of Michigan State University's interior design program, Pophouse describes itself as a place that "creates inspiring spaces for culture driven organizations."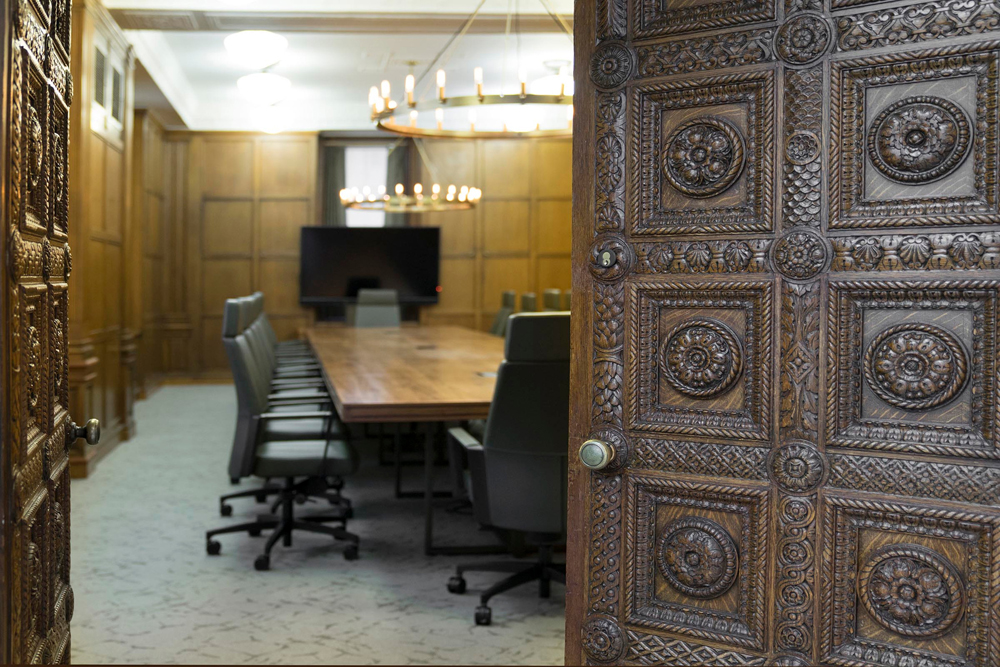 They have completed a wide range of design projects including finishes, space plans, custom furniture, branding, wayfinding, signage and artwork to transform spaces into ones that highlight culture, increase productivity and optimize business outcomes. Pophouse serves a diverse portfolio of clients, including Delta Air Lines, General Motors and the Rock Family of Companies.
Founder and interior designer, Jennifer Gilbert, will continue in her role as Creative Director, providing overarching direction for the design and strategy of the Pophouse business.
"Our design thinking, experience and industry knowledge has grown tremendously over the last six years. It has been amazing to see Pophouse evolve into the company that it is today," said Gilbert. "Pophouse is proud to be located in UNESCO's only U.S. City of Design and take part in a legacy of thoughtfully-assembled built environments. We are excited to continue applying that thinking to improving spaces throughout Southeast Michigan, Cleveland, and across the country."
Design leaders
Pophouse is delighted to welcome local architectural designer Mark Ehgotz to their team as Studio Director. Ehgotz is a leader in the design industry and brings more than 25 years of design experience to Pophouse, having led projects such as a Common Citizen, Plum Market in Ann Arbor, and Scottsdale Fashion Square Mall.
"I have watched Detroit evolve and grow in so many ways throughout the last few years, specifically through a number of transformational design projects," said Ehgotz. "I am looking forward to working with Pophouse to design many other notable spaces in the city."
As another aspect of their rebrand, Pophouse is branching into product design through a collaboration with world-class acoustics company, Acoufelt. The partnership will create a line of acoustic panels that will enhance the experience and functionality of spaces by reducing noise and providing a unique design element inspired by historical architecture in Detroit.