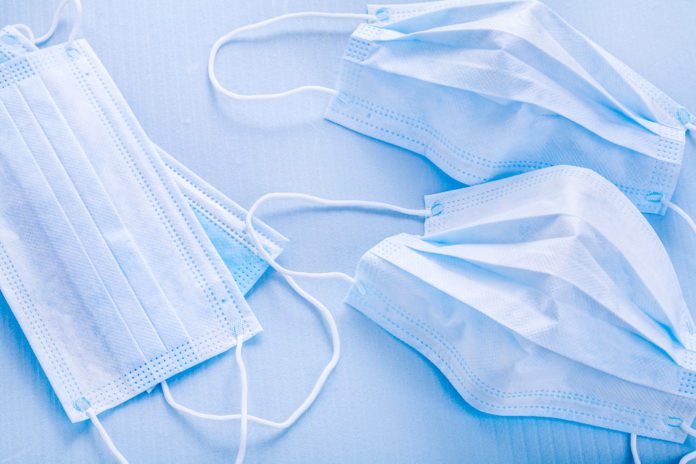 There aren't any mask mandates coming down from the state and, since the Legislature dumped the law that gave the governor powers during an emergency it's no certainty the state could mandate it in the first place.
But that's not stopping local officials from making mask and vaccine recommendations.
On Wednesday, the Detroit Health Department recommended everyone, regardless of their COVID-19 vaccination status, wear masks indoors in an effort to stop the spread of the Delta variant.
In the last week, Detroit's level of transmission has increased from moderate to substantial, according to statistics available on the health department website. Statistics show the risk level has increased to 57.6 COVID-19 cases per 100,000 people from 33.5 cases per 100,000 people the week before. There has also been a rise in COVID-19 hospitalizations, health officials said.
The city's call for masks to be worn indoors follows recommendations from the Centers for Disease Control and Prevention and the Michigan Department of Health and Human Services.
"We are encouraging Detroiters to mask up indoors out of an abundance of caution," Chief Public Health Officer Denise Fair said in a statement. "We want everyone to stay safe and healthy. Gather outdoors instead of indoors when possible. Stay home if you are sick. Get tested if you are experiencing symptoms."
Free drive-through COVID-19 tests are available at the Joseph Walker Williams Community Center, 8431 Rosa Parks Blvd., open Monday – Friday, 9AM – 5PM for Detroiters and residents of Wayne, Macomb, and Oakland. No appointment is necessary.
Effective immediately, residents may now schedule vaccination appointments using their mobile device directly from the Detroit Health Department website: www.detroitmi.gov/health.
The City of Detroit isn't the only entity advising mask-wearing. On Tuesday, the Detroit Public Schools board of education approved a plan for return to in-person learning this fall that requires staff and students to wear masks while indoors as well as weekly testing for employees.
Statistics show some 41% of Detroiters ages 12 and older have received at least one vaccine dose. In comparison to nearly 60% of the state, 66% of outer-Wayne County, 58% of Macomb County, 68% of Washtenaw County and 69% of Oakland County," according to the state.
"These vaccines remain the best tool we have to protect against COVID-19," Fair said. "I am asking all Detroiters to step up as they have done throughout this pandemic, and visit our website to get the facts about these life-saving vaccines."
The Centers for Disease Control recommends all students and staff wear masks while indoors when they return to school.
The Michigan State Board of Education, while largely agreeing masks should be worn, voted to give local districts the authority to make that decision.
Michigan Gov. Gretchen Whitmer and its chief medical official, Dr. Joneigh Khaldun, have also been recommending masks. Khaldun has even said that not mandating masks doesn't fit with the CDC's recommendation.
"If everyone in that school is not wearing a mask, then that is not following the CDC recommendation," Khaldun, a mother of three school-age children, told The Detroit News. "If one person has COVID and they're not wearing a mask — even though it's really good for the other person to wear a mask — it's still easier for the virus to be transmitted.
"My children certainly will be wearing masks when they go back to school," she added. "We've already talked about it, just to keep keep them safe, so I think that's the right thing to do."