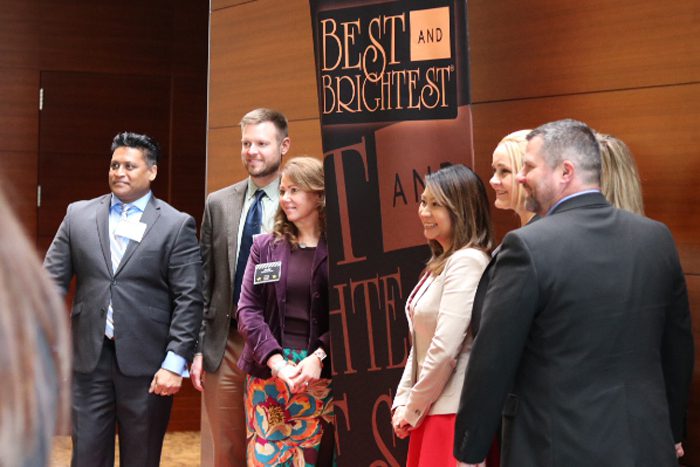 The Best and Brightest Companies to Work For has closed yet another program, honoring the best and Brightest in Dallas for 2019.
Best and Brightest honored 64 winning companies before a crowd of nearly 200 attendees Jan. 27 at the Westin Galleria in Dallas, a first-time venue organizers called "a beautiful venue for us." The event also welcomed two community partners – RISE Adaptive Sports and Genesis Women's Shelter.
Among the honorees were a pair of new Elite-level winners: Evantage (Small Business Best of the Best) and Stryker (Large Business Best of the Best).
Keri Jolly, chief human resources officer for Hanger Inc., moderated a discussion featuring speakers Will Hayes, vice president for IDR, and Amy Meyer, chief people officer for AppFolio, Inc. Keynote speaker Adrianne Court, the chief HR officer for Alkami Technology, talked about "Conscious Culture: Inspiring Uncommon Success."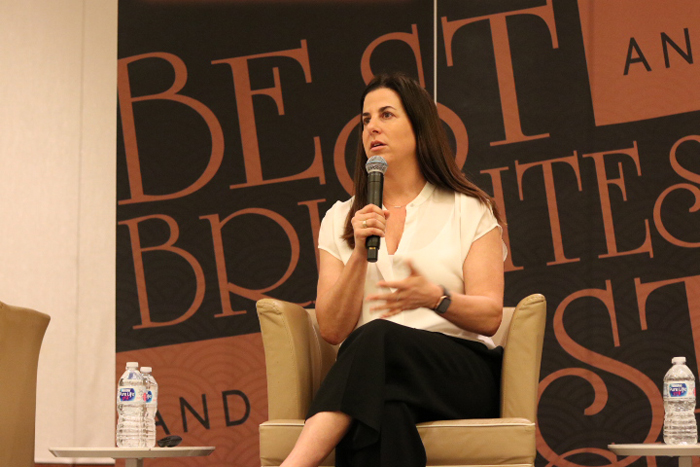 The "Wake Up With the Stars" theme welcomed attendees with mimosas and candy, a DJ and red carpet interviews and photographs. The event was sponsored by BASIC, Baudville,
Corp! Magazine, NOW Health Group, uMap, Comerica, Clark Hill, Wingstop Restaurants, Inc., and Nova Landscape Group, Inc.
Join us in offering congratulations to the 2019 winners:
Elite winners
Evantage Inc., Small Overall Elite Winner
Stryker, Large Overall Elite Winner
Winners
Accountable Healthcare Staffing
Advancial Federal Credit Union
ALDI Inc.
Alkami Technology Inc.
American Specialty Health
Ameriflex
AMN Healthcare
Anistar Technologies
AppFolio, Inc.
ARCO/Murray National Construction Company
Associa
Axxess
BDO USA, LLP
Camden Kelly Corporation
Comfort Experts/Hobson Air Conditioning
Cvent
Daugherty Business Solutions
Edwards & Associates
Epitec, Inc.
Express Employment Professionals
Faulkner Design Group
Frank Recruitment Group
Freedom Truck Finance, LLC
Group & Pension Administrators, Inc.
GuideIT
Hallmark Financial Services Inc.
HRchitect
HVJ Associates®
IDR, Inc.
Infinity Consulting Solutions
Jabian Consulting
KJD Business Development
Medix Staffing Solutions
MGA Pediatric Homecare
Neudesic
Nova Landscape Group, Inc.
OpenRoad Lending
Pegasus Technology Solutions
Phaidon International
Professional Alternatives
Proliant
Protiviti
Proven Recruiting
Resolution Media
Service Express
SignaPay
Six Flags Entertainment Corporation
Strive Consulting
Sun Coast Resources, Inc.
Systemware Inc.
The Intersect Group
The Trade Group
ThoughtWorks
Total Quality Logistics
Trintech, Inc.
Trust Group
Venturity Financial Partners
Whitebox Real Estate
Wingstop Restaurants, Inc.
Worth Ross Management Co., AAMC
WRH Realty