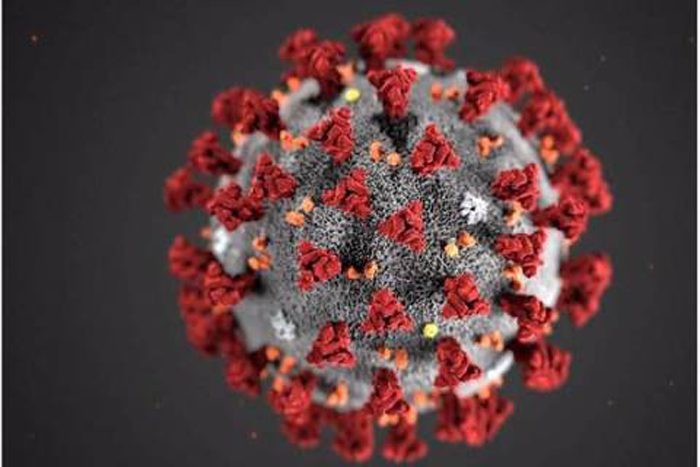 Here is a roundup of stories and surveys about how the coronavirus is affecting local, state and national interests.
U-M economist sees sharp, short-lived effects
Gabriel Ehrlich is the director of the Research Seminar in Quantitative Economics at the University of Michigan, where he forecasts the U.S. and Michigan economies. He is studying the economic impact of the coronavirus locally, nationally and globally.
The changes have been coming rapidly: The nation is seeing a sinking stock market, three-week or longer school closures, restricted travel, canceled events and much more fallout. Ehrlich says that all plays into how he forecasts economic changes.
"It's a rapidly evolving situation. We're monitoring it closely and the reality is we're not epidemiologists," he said. "As economists, we have to make some best guesses about different ways that the disease might run its course. We don't have a forecast, per se, of what the disease will do, but we have done some modeling around what an adverse scenario for the disease would do to the economy," he said.
"The first thing I'll note is that prior to the epidemic really breaking out in the United States, we believe the fundamentals of the U.S. economy were in pretty good shape. We do think the underlying fundamentals of the U.S. economy remain strong," Ehrlich added.
"The scenario that we modeled was aimed to be roughly between the flu epidemic the United States saw in 1918-19 and some milder pandemics that broke out both in 1957 and in 1968. Those were three of the most severe outbreaks of disease that we've seen over the past 100 years and we aimed to be in between those levels of severity in the scenario we modeled," he said.
Going forward, the greatest economic impacts are likely to be in industries or areas that require people to be in the same room together. For example, the way the sports world has canceled its seasons to avoid people coming in contact with one another in the stadiums.
"We also expect to see disruption in the travel sector, accommodation and food services and retail trade, although not as large as in travel and accommodation and food services. We do think that we might see some disruptions and stoppages in manufacturing activity, but we expect them to be scattershot or isolated—we don't expect systematic shutdowns, for instance, among the Big Three automakers," Ehrlich said. "Another sector facing disruption is the schools. Many public universities in Michigan and elsewhere have moved to online classes for the rest of the semester. Most workers in the educational sector are likely to receive their paychecks even if there are closures, but that could cause complications for parents in terms of arranging child care."
Oakland County declares emergency
Oakland County Executive David Coulter Friday declared a state of emergency in the county, allowing him to shift resources quickly to assist residents, businesses and communities affected by the spread of the coronavirus.
Coulter said the declaration was necessary to open a path for federal funds, should they become available. The county has established the Oakland County Help Hotline – 248-858-1000 – to address non-health needs of the general public such as food or housing assistance.
"We will take all necessary steps to slow the spread of this virus," Coulter said. "The effects of this public health emergency are still unfolding, and we want to ensure that people with immediate needs get help as quickly as possible.
The Michigan Department of Health and Human Services Thursday announced two additional presumptive positive cases of COVID-19 in Oakland County resulting in three total cases in the county. Both new cases are adult males, one with no known travel history, the other with history of domestic travel. The Oakland County Health Division is identifying close contacts of these individuals, assessing for risk and determining management of those exposed.
The public should be alert for symptoms of COVID-19. Symptoms include fever, cough and shortness of breath. If any develop, stay at home and promptly call a healthcare provider or hospital prior to arriving so that the appropriate preventive measures can be put in place.
Virus impact on small business
The NFIB Research Center's (National Federation of Independent Business) new survey on the current impact of the coronavirus outbreak on small business found that while most small businesses are not currently impacted, owners are concerned about future disruptions if the outbreak continues to escalate.
The vast majority of small businesses (74%) are not currently impacted by the coronavirus outbreak. However, the coronavirus outbreak is negatively impacting about 23% of small business owners. Three percent are positively impacted.
"As of today, our small business owners are not seeing a large impact, but as we know, the situation is changing by the hour. We will continue to listen to our members as they navigate their way through whatever challenges rise from the coronavirus," said Charles Owens, NFIB State Director in Michigan. "Here in Michigan, our small business owners have a heightened awareness and are keeping an eye out for any potential problems."
In Michigan, yesterday the Michigan State Capitol Commission canceled legislative-sponsored events and other tours at the Capitol until at least April 20. As far as legislative sessions, the House still plans to meet and the Senate said it will meet next week and evaluate weekly and only meet "as needed." Public access to the Anderson House Building will continue, but sergeants may restrict access to unoccupied member offices and non-essential out-of-state work travel by House employees has been canceled until April 20.
According to NFIB's latest survey, of those small business owners not currently impacted, 43% anticipate their business being impacted if the coronavirus outbreak spreads to, or spreads more broadly in, their immediate area over the next three months. Twenty percent do not expect to be impacted if the outbreak spreads, and another 37% are not sure.
Of those businesses negatively impacted, 39% are experiencing supply chain disruptions, 42% slower sales, and 4% sick employees. The 4% of owners citing sick employees likely responded this way out of heightened concern and precautions with sick employees showing some signs of cold or flu-like symptoms, not necessarily because they have employees who have tested positive for the virus.
While most small business owners are not currently impacted, many are taking measurable steps to prepare their business from the coronavirus outbreak. Thirty percent of owners have stocked up on disinfectant and hand sanitizer for their business and 12% have talked with employees about sick leave or work from home policies. Three percent have modified their supply chain or changed their buyers or vendors. Just over half (52%) have not felt the immediate need to take any measurable steps. Additional comments included owners taking action by talking with employees about helpful prevention practices, such as frequent hand washing and ordering supplies and inventory ahead of schedule.
The level of concern among small business owners about the coronavirus impacting their business varies greatly in these initial weeks of the outbreak. About 44% of small business owners are "somewhat" or "very" concerned about its potential impact on their business (28% and 16% respectively). Another 37% are slightly concerned and 18%, not at all concerned.