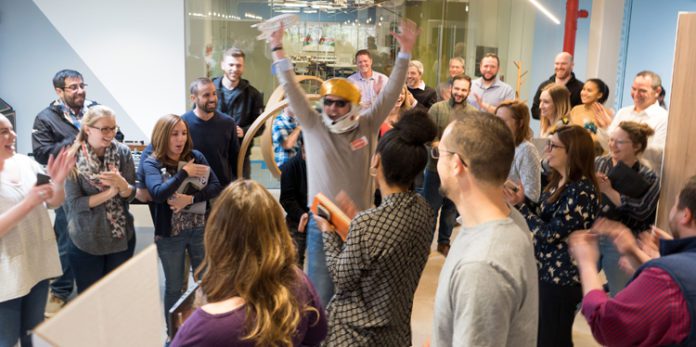 When you're a company in an extreme growth mode, it can be difficult to stop and ponder important matters such as enrichment or engagement as you strive to get talented people into your open positions.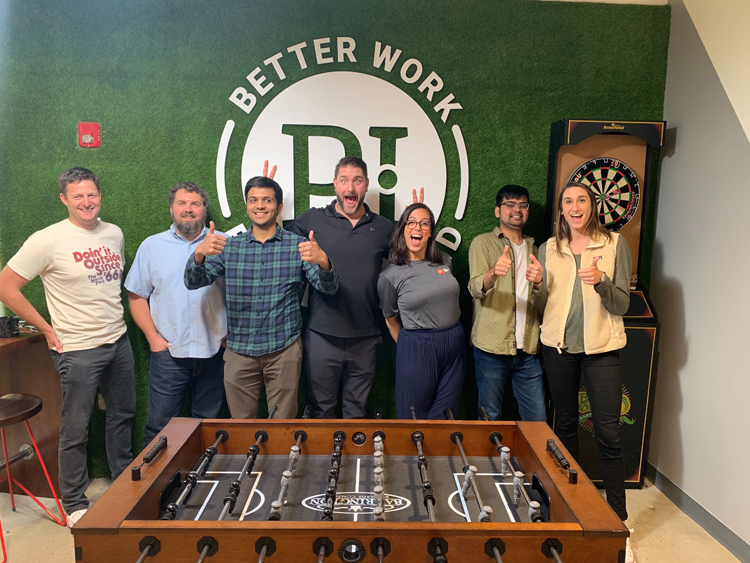 But Hannah Sachs said such a challenge is right up her alley as the People Operations Coordinator for The Predictive Index, a talent-optimization company based in Westwood, Mass. Over the past year, the company has hired more than 65 people to boost its development, keeping Sachs busier than ever.
But even as she is working at full speed, Sachs said The Predictive Index also has a sharp eye on its people strategy – the goal for this talent company is to make sure its team members feel like they are getting the same help growing their career as the businesses they work with every day.
Motivated on the job
Why should a company want to keep its employees motivated and on the job as long as possible? Because the true cost of replacing a highly trained worker can exceed 200% of their annual salary, according to research from Bonusly, which builds online tools for companies looking to create "purpose and progress" at work.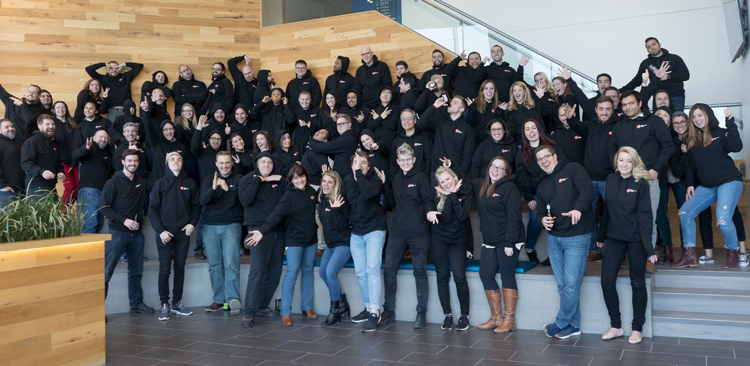 "We've built a talent optimization platform that helps businesses create a people strategy if they don't have one or align (their strategy) with their business strategy to achieve results. So we use our own platform as well," Sachs said, proof indeed that The Predictive Index has faith in its own products and services.
"We drink our own champagne," Sachs said.
Sachs said The Predictive Index follows what she called The Platinum Rule: If you are managing people in the way they want to be managed and put them in the right positions, then everything your company hopes to achieve will fall right into place.
'Drink our own champagne'
To make that happen for her own company, Sachs said she and her human-resource or People Operations colleagues implement what it calls its core values or THREADS. That acronym stands for Teamwork, Honesty, Reliability, Energy, Action, Drive and Scope.
The THREADS concept helps put a lot of programs and offerings The Predictive Index has into focus, Sachs explained. For example, the company highlights THREADS through its recruiting tools, its internal communications as well as important areas such as compensation strategy.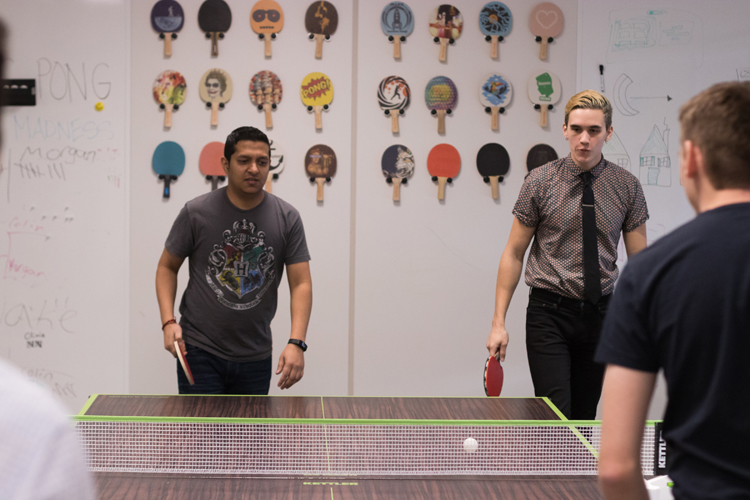 One way that THREADS is used throughout the company is year-end bonuses. Employees toward November or December receive a survey that asks them to "tell a story" to Sachs and her colleagues about how they have implemented these core values through their everyday work.
Sachs said they seek concrete examples or evidence of how people have shown Teamwork, Honesty and the rest in their work life. And here is the kicker: The employees then determine for the company what bonus level they think they should achieve, Sachs said.
"It helps our employees live the value that they add to the organization," Sachs said.
Feeling welcome
Another example is The Predictive Index's onboarding program. This four-day program prepares all new hires to understand THREADS or the company's core values – that is a topic of discussion throughout the four days of training. Sachs, who runs the program, also spends a lot of time talking through the company's culture, its benefits and other important information for newbies on the staff.
Even more importantly, she said, is that members of the company's executive team come out during the four-day program to talk to the newly hired employees. This helps them feel welcome as well as sets a tone for how involved the management is in the company and its success, Sachs said.
Another day of the training is what Sachs called "MBA in a Day."
"A lot of our employees come from completely different backgrounds – they may be teachers, accountants, personal trainers or writers. We can't assume everyone has a business degree," Sachs said.
They take these employees through what every department in the company does and why it is important to the overall business. Plus, they get a sense of what each area of The Predictive Index is doing in terms of core responsibilities and objectives for that year, showing the kind of long-term planning that comes with the job.
Finally, the new hires get extensive training on the company's behavioral assessment products and tools. This is key to their success because the product and its usage comes with a new dictionary of lingo, and understanding those terms right from the start will help these fresh team members get started right out of this training and well into their working life there, Sachs said.
"It's an overwhelming week but nothing gets our employees ready to run more than that program," Sachs said. "Our hope is that on that second Monday (after the training), they're ready to hit the ground running."
On the fun side of Sachs's work, she also administers the company's wellness program, a full approach to an employee's personal and professional wellbeing, she said. This includes a focus on volunteerism, personal finances, healthy choices and wellness options, such as classes in nutrition and self defense as well as eye, dental and flu clinics right in the office. "Stress, anxiety and health issues all come to work, so it is important to have support for our employees," Sachs said.