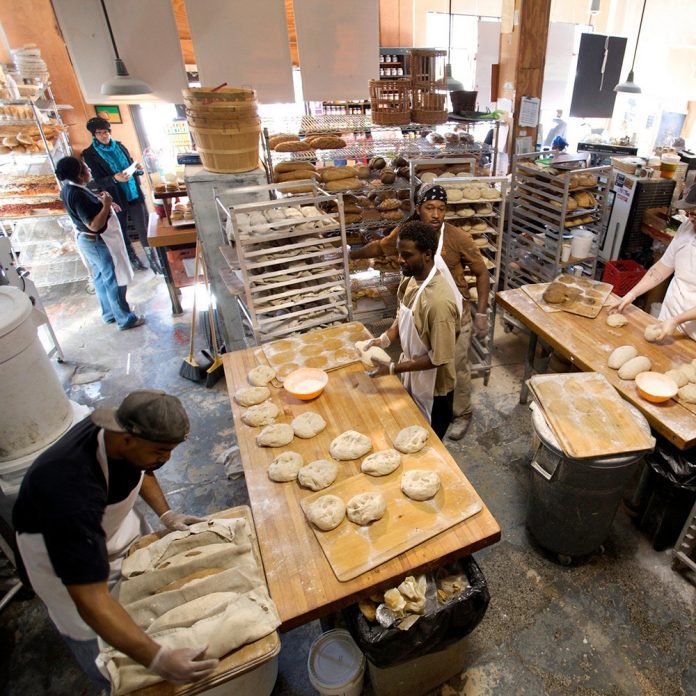 It's the end of an era for Avalon International Breads.
Co-founder Jackie Victor announced in a Facebook post Tuesday night that Avalon, which opened its Willis Street Café in 1997, will close its flagship location effective Sunday.
Instead, she wrote, Avalon will embark on a new collaborative concept designed to keep Avalon "in Midtown for years to come."
On Jan. 8, Avalon will begin its new chapter by reducing its Bakehouse footprint and closing the flagship cafe at 422 W. Willis. Avalon will move into its new home at the other end of the alley at 411 W. Canfield inside Jolly Pumpkin, creating a shared space Victor said will "maintain the unique strengths of both businesses."
Avalon is working to transition most Willis employees to its new home and all Avalon employees will be encouraged to apply for positions throughout Avalon's family of businesses, Victor said.
"In the past two years since COVID hit, we have worked endlessly to restart and retool the entirety of the business," Victor said. "Our dedicated staff and partners have invested enormous resources: time, money, heart and soul.
"This new economy demands collaborations, partnership, increased efficiency, a reduced carbon footprint, and shared resources," she added. "The economy has shifted and now, so must we."
The new location is set to open Feb. 14. Victor is encouraging patrons to share stories and photos of the Willis location at its facebook page, via email, or by dropping off photos or memorabilia "so that we can create a shared album of our memories together."
Other Avalon locations include:
Avalon Café & Bakery: 1049 Woodward, Detroit
Avalon Rivertown Café: 1475 E. Jefferson, Detroit
Avalon Corner Café: 30955 Woodward Ave, Royal Oak
Avalon Café & Kitchen: 120 E. Liberty, Ann Arbor