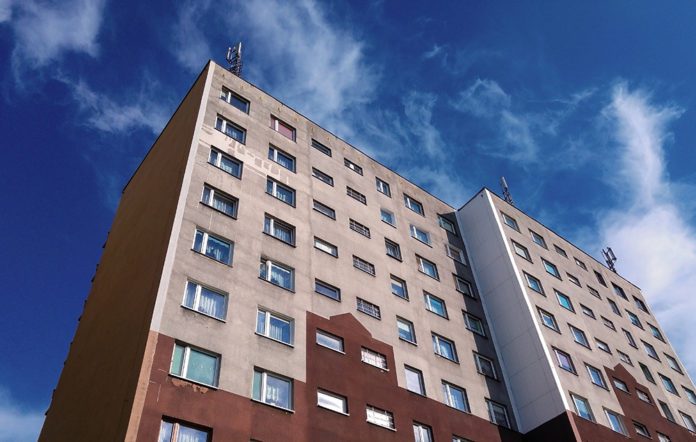 Apartment rental rates are starting to inch up again and real-estate experts agree that the demand for apartments is likely to increase through the beginning of 2021, which is good news for multi-unit building owners.
However, the pandemic continues to make showings challenging and tenants are likely to continue to have financial challenges well into the New Year, especially as jobs and businesses continue to be affected by coronavirus-related ups and downs while the world waits on vaccines to become widespread, experts agree.
So while single-family home prices and mortgages are going gangbusters, apartments and the nation's larger rental markets are going to see slower and more measured gains as evidenced by data from Apartment List and other industry observers.
For example, Apartment List Research Associate Rob Warnock said Detroit is still recovering in part from the initial impact of the pandemic, related quarantines and the monetary upsets related to job losses across the marketplace.
"Like everywhere else, Detroit's prices dropped in the spring when the initial pandemic response caused many potential movers to sight tight. But moves picked back up by June, and through October prices climbed steadily," Warnock said.
After a small November dip – which Warnock said is consistent with typical, seasonal trends – rents in Detroit are now up 2.9% year-over-year. The city's median one-bedroom apartment now rents for $664 while the median two-bedroom apartment rents for $885.
This is in stark contrast with some of the region's more expensive cities, where prices have fallen dramatically, like Minneapolis (down 10.1% YoY), Chicago (down 9.3% YoY), and the expensive coastal cities of New York, Boston, and Philadelphia (down 19.1%, down 18.7%, and down 5.2%, respectively).
"We expect traditionally more-affordable markets like Detroit to remain strong into the coming spring, as economic uncertainty encourages more people to reduce housing costs," Warnock noted.
Compared to other cities in Michigan, similar rent growth is being observed in Grand Rapids (+1.3% YoY) and Lansing (+3.9% YoY) while rents in Ann Arbor are falling (-3.8% YoY), consistent with other popular college towns across the nation.
National trends
After a wild summer in which the rental market saw unprecedented price drops, rents are beginning to line up with seasonal expectations, Apartment List found in its nationwide survey of rental markets. As the market cools in the fall, rents are down 0.5% month-over-month, consistent with the last two years.
But the fallout from the COVID-19 pandemic has been unequal, so while our national rent index is down 1.3% year-over-year, there is tremendous regional variation beneath the surface. San Francisco, Seattle, Boston, and New York City continue to lead the nation in pandemic rent drops, while smaller markets like Boise and Central California are getting more expensive.
Apartment Guide expert Kelli Francis said there are many challenges to tracking movement into and out of apartments given the quickly changing landscape of the coronavirus pandemic. Doing in-person surveys just isn't in the cards right now, said Francis, who serves as a Senior Content Strategist at Apartment Guide.
"We do know that as of third quarter 2020, per reporting from the U.S. Census, approximately 89.9% of the housing units in the U.S. were occupied and 10.1% were vacant," Francis said.
Of the occupied units, owners accounted for 60.6% and renters accounted for 29.3%, Francis said. This doesn't appear to be a notable shift but, overall, rental rates have been rising in recent years.
Whether rental rates will rise or fall nationally also is up for debate, according to Francis.
"There's no way to know what rents will do; prices depend on an array of factors, from marketplace demand to regional trends, city and neighborhood developments and seasonality. We do know that rent prices have been falling in certain areas, including some traditionally top-priced cities," Francis said. "We have also observed that prices appear to be rising for larger units and we believe that household consolidation may be playing a role."
She pointed to a September report released by Pew Research Center that showed 52% of adults 18 to 29 are living with their parents because of the pandemic — the first time that a majority of young adults have reported living at home since the Great Depression. According to Pew Research, a similar trend with household consolidation took hold during and after the Great Recession of 2007 to 2009.
"Although it's unclear whether or not this trend could be impacting renters, it's certainly a possibility," Francis said.
Landlords also have an array of complex issues to sort through right now, just like their renters, she added.
"Many landlords are navigating missed full or partial payments from renters, delayed payments, potentially evictions, and lease renewals in a challenged economic climate," Francis said. "Landlords are also facing significant safety concerns given the coronavirus pandemic – from decisions about how to offer tours to prospects with many opting to offer virtual and self-guided property tours to choices about whether or not to keep shared amenities such as business centers and gyms open."