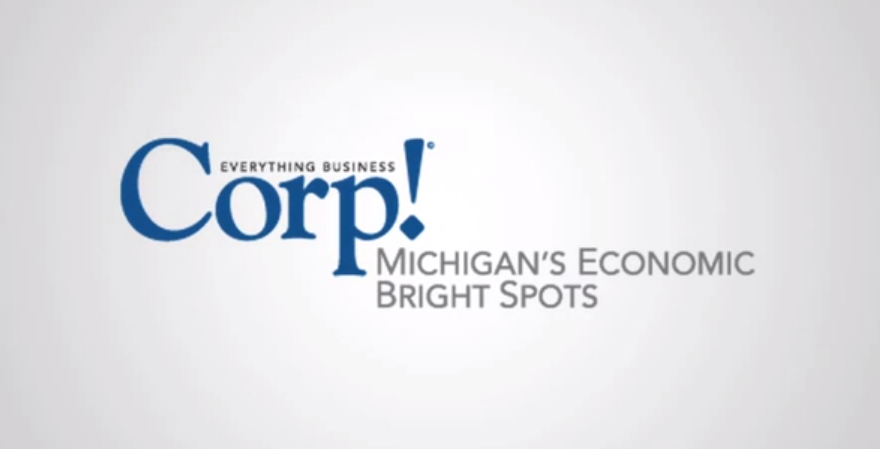 With Michigan's economy in full expansion after emerging from recovery mode, there are a lot of positives to highlight.
But whether it's good times or challenging, Corp! Magazine is always able to find economic bright spots worth celebrating.
Once again this year, our Economic Bright Spots awards honor the companies that have continued to thrive with economic growth, expansion and hiring Michigan's brightest talent.
This year, we honor 78 companies in four categories: Enterprise Businesses, Large Businesses, Medium Businesses and Small Businesses. Many of them are repeat winner that have continued to evolve.
The 2018 Economic Bright Spots award winners took center stage at a June 14 breakfast at the International Banquet Center in Detroit.
Here are synopses of all the winners.
Enterprise Businesses
OVERALL CATEGORY WINNER: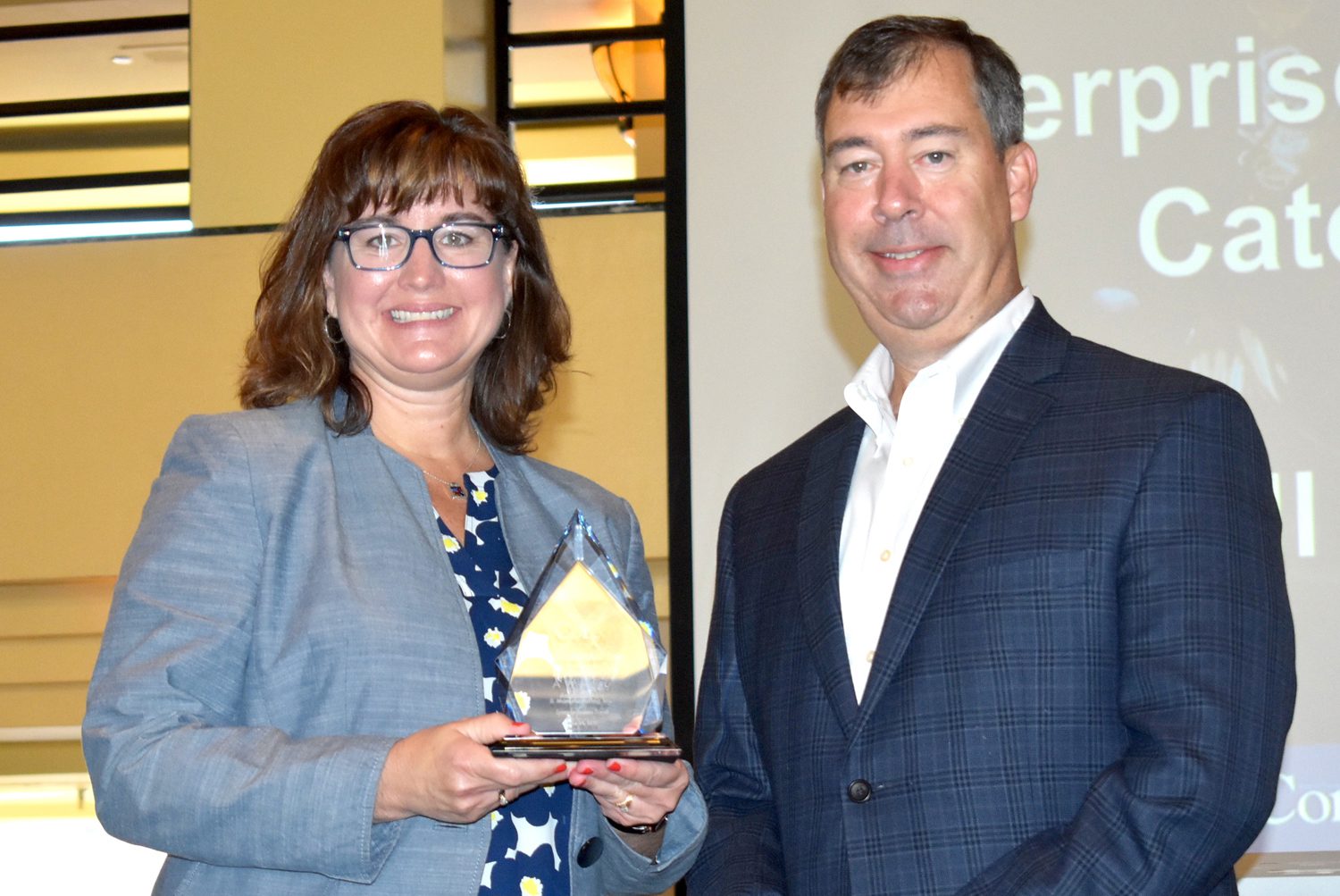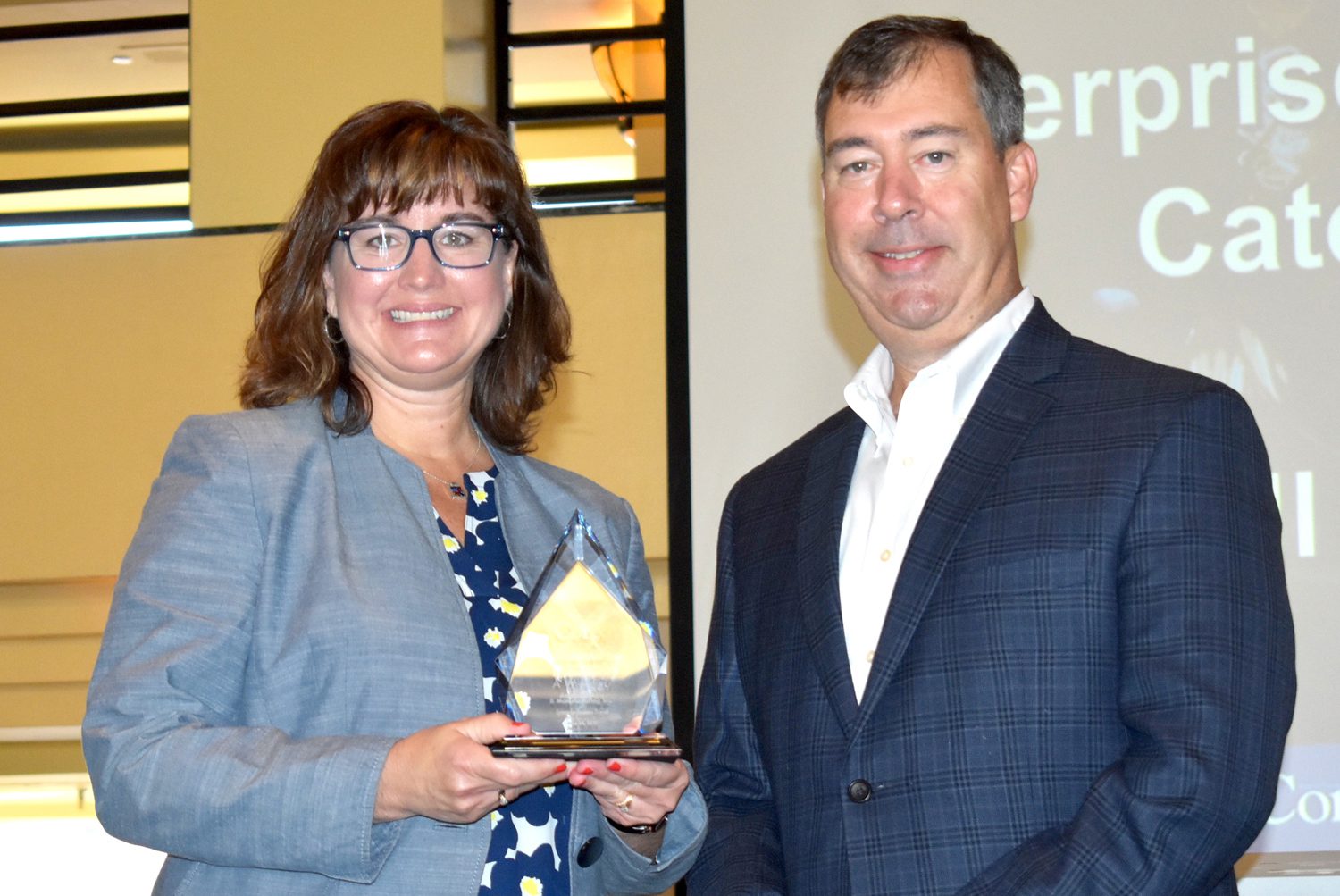 American Axle & Manufacturing Inc.
Detroit • www.aam.com
For more than 20 years, vehicle manufacturers around the world have turned to American Axle & Manufacturing Inc. (AAM) to design, engineer and manufacture driveline and powertrain systems for their vehicles.
"The auto industry has seen dramatic changes in the last few years," said Chris Son, vice president of marketing and communications for the company. "The megatrends of mobility, connected cars, electric and hybrid vehicles, higher transmission speeds, downsized engines and light weighting are driving future product development at both AAM's customers and within AAM. We are acutely focused on maintaining and growing our position as a technology leader and AAM continues to work to further that goal."
As an example, AAM's QUANTUM driveline technology is at the forefront of axle technology for improved efficiency, mass reduction, and vehicle performance. The result is up to 35 percent less weight than a traditional axle and increased vehicle capacity while being scalable across multiple applications. AAM also continues to meet the market needs for electrified driveline technologies.
In April 2017, AAM completed its acquisition of Metaldyne Performance Group Inc (MPG). The acquisition brought together two complementary tier-one organizations to create a premier global leader of driveline, drivetrain, powertrain and metal-formed components and modules. The company now has more than 90 facilities in 17 countries with more than 25,000 associates. AAM also opened Phase 1 of its Advanced Technology Development Center, or ATDC, on the site of AAM's current Detroit Campus. More than 300 people work at ATDC in operations such as product engineering, technology benchmarking, prototype development, advanced technology development and training facilities. This world-class facility is the first of its kind in Detroit and will help increase collaboration and technology development speed.
"Michigan is No. 1 for the number of automotive industry jobs and the state is clearly positioned to lead the nation in connected and autonomous vehicle research and technology," Son said. "The Smart Corridor and the vehicle-to-infrastructure (V2I) enabled streets in and around metro Detroit will be a tremendous asset as automakers and suppliers advance this technology. The 120 miles of V2I-enabled metro Detroit roads will be the largest deployment of V2I technology in the U.S. once it is fully operational."
From a people perspective, the best talent to meet the new mobility challenges is already here. "Michigan has people who love cars and trucks and grew up in automotive families," Son said. "They live and breathe cars and trucks and get excited about new technology. They thrive on seeing that new technology come to life. It is that excitement that will help Michigan lead the new mobility race."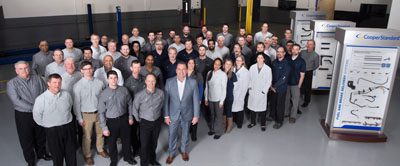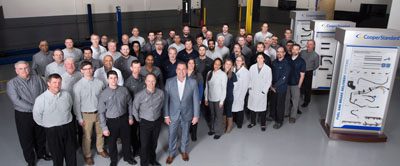 Cooper Standard
Novi • www.cooperstandard.com
Cooper Standard is a leading global supplier of systems and components for the automotive industry. Products include rubber and plastic sealing, fuel and brake lines, fluid transfer hoses and anti-vibration systems. Cooper Standard employs more than 32,000 people globally — including 1,600 in Michigan — and operates in 20 countries around the world.
To help customers meet demands of the evolving auto industry and non-automotive adjacent markets, Cooper Standard opened its new Global Technology Center in Livonia last October. The 137,750-square-foot facility offers capabilities in material science, tooling, development, production and validation, with the facility serving Cooper Standard's global customer base. Greatly increasing the size and capacity of its former technical center in Farmington Hills, the new facility consolidates the company's innovation and development teams under one roof with the expertise to take products from material development to production reality.
Cooper Standard also garnered a milestone material science achievement with the successful market introduction of Fortrex, a new class of material created through Cooper Standard's material science development work. As another sign of success, this past April, Fortrex won a 2018 Automotive News PACE Award — often referred to as the "Academy Award for Innovation" in the automotive industry — for its contribution to the automotive industry. "While Fortrex has already sold in automotive applications, Cooper Standard believes that it could have implications much wider than the automotive market," said Jeffrey S. Edwards, chairman and chief executive officer. "The company is already exploring ways to incorporate Fortrex into other commercial applications, such as tennis shoes, building supplies and even diapers."
Edwards cited "many advantages" for doing business in Michigan. "As an automotive supplier, Cooper Standard is close to the global auto industry's capital, which helps foster and maintain key relationships," he said.
General RV Center
Wixom • www.generalrv.com
General RV Center touts itself as the nation's largest family-owned RV center. It traces its roots to 1953, when founder Ambrose "Abe" Baidas opened a Mobil gas station in Detroit. It now has stores in six states, according to its website.
Gentherm
Northville • www.gentherm.com
Gentherm is a global developer and marketer of thermal management technologies for a broad range of heating and cooling and temperature control applications. Automotive products include variable-temperature seats, cup holders and storage bins, heated automotive interior systems (including heated seats, steering wheels, armrests and other components), battery thermal management systems, cable systems and other electronic devices. Non-automotive products include remote power generation systems, heated and cooled furniture, patient temperature management systems, industrial environmental test chambers and related product testing services and other consumer and industrial temperature control applications. The company is also developing a number of new technologies and products that will help enable improvements to existing products and to create new product applications for existing and new markets, according to its website. Gentherm has more than 13,000 employees in facilities worldwide.


Inteva Products
Troy • www.intevaproducts.com
Inteva Products is a global automotive supplier providing automakers with innovative, reliable, environmentally friendly products that enhance vehicle quality, safety and performance. Inteva has global resources for engineering, manufacturing and customer service for closure systems, interior systems, motors and electronics, and roof systems. Formed in 2008, the tier-one supplier is focused on achieving sustained global growth, providing excellent customer service and driving innovation. "Inteva was founded on innovative solutions and the use of applied technology to drive value-based solutions," said Lon Offenbacher, president and CEO. Inteva employs more than 12,000 people globally, including 758 in two Michigan locations.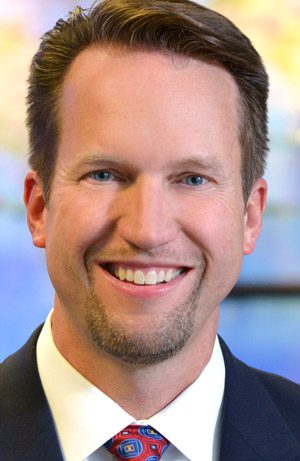 Neapco
Farmington Hills • www.neapco.com
Neapco designs and manufactures drivelines and torque transmission products for companies such as Ford, BMW, GM, Daimler, Fiat Chrysler, VW, Yamaha, Honda, Textron, CNH and John Deere. It serves customers from its network of global locations in the U.S., Mexico, Germany, Poland and China.
"Neapco seriously regards our vision to aspire to be the first choice globally for our customers, suppliers, team members and shareholders," said Kenneth Hopkins, president and CEO. "We aggressively pursue this vision in a team atmosphere where all members are expected to contribute. More directly, Neapco has carefully invested in targeted capacity expansion and world-first testing and R&D capabilities to further differentiate our solutions. In the end, we believe it is the passion of our people that is responsible for our success."
Compounded annually, Neapco has grown approximately 7.5 percent since 2012, and it will double that growth rate, all organically, through 2020.
"Neapco operates around the globe, yet we have chosen Michigan as our headquarters for very obvious reasons," Hopkins said. "The majority of our business is tied to the automotive industry, and many of our largest customers are headquartered less than half an hour from our offices. As Neapco continues to grow, we will further rely on the automotive talent pool in Southeast Michigan."
Neapco is developing new technologies, both in product and manufacturing, in order to deliver value to customers. "The biggest opportunity for Neapco is possibly unknown, yet we remain committed to being an agile partner to our customers and are therefore we are confident in our future," Hopkins said.
Piston Automotive
Redford • www.pistongroup.com
Piston Automotive designs, develops, manufactures, supplies and exports parts, systems and assemblies. Founded in 1995, the company specializes in the areas of process engineering, design and development, advanced assembly and manufacturing, supply chain management, and product design and prototype testing, according to its website.
Sun Communities
Southfield • www.suncommunities.com
Sun Communities Inc. is a fully integrated real estate investment trust, which together with its affiliates and predecessors has been in the business of acquiring, operating, developing and expanding manufactured home and RV communities since 1975. "As the nation's premier owner and operator, we pride ourselves in our commitment to our residents and guests, bringing them outstanding amenities, value and customer service consistent with the Sun Communities experience," the company states on its website.


TG Fluid Systems USA Corp.
Brighton • www.toyodagosei.com
TG Fluid Systems, part of the global Toyoda Gosei Group, is a tier-one and tier-two automotive supplier producing a variety of functional components. It was established in 2000 and since then has grown to employ over 365 team members. "We are proud to be an active member of our local community and aim to deliver the highest levels of quality, innovation and satisfaction to our customers," said Brian Foddrill, president.
Founded initially as a research company, Toyoda Gosei has continued to emphasize the importance of continuous development within the automotive industry. "We are a leader in enhancing current technologies and predicting next-generation needs," Foddrill said. "TGFSUS drives manufacturing with innovative automation and with the use of synergism."
This past year TGFSUS took on a major building expansion while also merging three facilities into one larger plant. "We accomplished those tasks while maintaining current production business," Foddrill said. "Throughout this process, we were able to have successful production and keep our business going."
There is a huge opportunity for growth in the rapidly changing automotive market, he said. "We are working on developing new plastic materials and new adaptations of these materials to meet the needs of alternative vehicles such as electrified vehicles, including FCVs (fuel cell vehicles) and PHVs (plug-in hybrid vehicles)."
The Suburban Collection
Sterling Heights • www.suburbancollection.com
On Nov. 12, 1948, Richard Fischer opened the very first Suburban Motors in Birmingham. Today, under the leadership of Chairman and CEO David T. Fischer and President and COO David T. Fischer Jr., The Suburban Collection has grown to 52 customer locations, its website states. On November 12, 1948, Richard "Dick" Fischer opened the very first Suburban Motors in Birmingham, Michigan.
US Farathane
Auburn Hills • www.usfarathane.com
US Farathane has been a leading source of plastics manufacturing supplying the automotive industry for more than 40 years. "Through highly technical research and development, coupled with a diverse and knowledgeable management team and dedicated associates, US Farathane has continued to grow each year," its website states.
Large Businesses
Advantage Living Centers
Southfield • advantageliving.net
Advantage Living Centers (formerly The Manors) operate short- and long-term rehabilitation and skilled nursing centers and assisted living centers throughout Michigan. "Through our state-of-the-art care and support centers, we focus on helping you live well by providing the best care possible for your short- and long-term needs," its website states. Advantage Living Centers are overseen by Advantage Management Group, a Michigan-based firm that specializes in the management of skilled nursing and assisted living centers.
Alta Equipment
Sterling Heights • www.altaequipment.com
Alta Equipment sells, services and rents a broad range of industrial and construction equipment. Alta Equipment began in 1984 with a single location in Detroit and has grown to 22 locations throughout Michigan, Illinois and Indiana, its website states.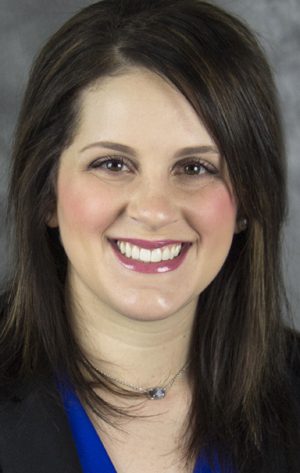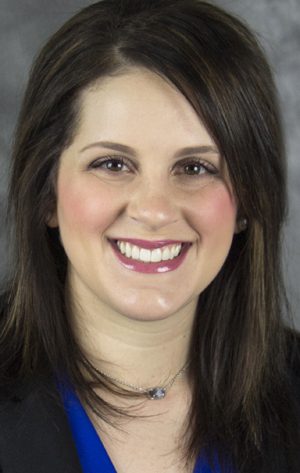 Aristeo
Livonia • www.aristeo.com
Aristeo, founded in 1977, is the fourth-largest general contractor in Michigan and serves automotive, industrial and commercial customers across the U.S. "We offer a comprehensive suite of construction services, including general contracting, design-build and construction management," said President Michelle Barton. "Aristeo is dedicated to client satisfaction and exceeding their expectations in safety, budgeting, scheduling and quality. We also self-perform steel fabrication and erection, equipment installation and concrete services with our own, highly skilled workforce."
Christman Construction
Lansing • www.christmanco.com
Founded in 1894 by H.G. Christman in South Bend, Indiana, The Christman Co. opened its Lansing office in 1915 and was incorporated in Michigan in 1927. In 2013, Christman acquired the capital stock of Rentenbach Constructors Inc. and the two firms merged to expand their mutual capabilities in the southeast U.S. and beyond. Today Christman boasts annual revenues of more than $700 million, with over $2 billion in construction currently underway, its website states.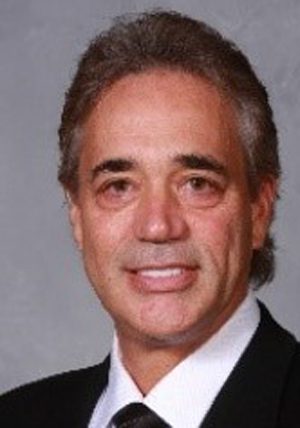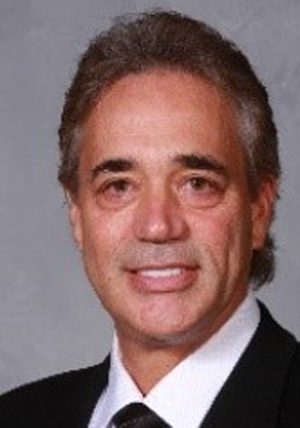 Colasanti Construction Services Inc.
Macomb • www.colasantigroup.com
Colasanti Construction Services Inc. has built a reputation as one of the industry's leading contractors. It provides construction management, general contracting, design-build services and self-perform cast-in-place concrete services, and its markets include automotive/industrial, commercial office, retail, multifamily, special use stadiums, historic renovation gaming, municipal water and wastewater, and parking structures.
"We rely on hiring the best people and giving them access to the latest technology in our industry in order to provide the best value to our clients," said Carey Colasanti, CEO of the 200-employee operation.
The business climate in Michigan is good, with the company's best growth opportunities coming within Detroit and the surrounding metro area, Colasanti said.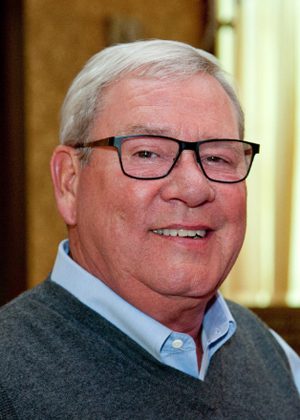 Crestmark
Troy • www.crestmark.com
Crestmark has provided innovative financial solutions to small and medium-sized businesses, in Michigan and nationwide, for more than 20 years. Many of those businesses are considered too risky by traditional providers and therefore have limited financing options. "Our funding allows companies to access working capital from their existing assets such as accounts receivable or inventory; additionally we provide alternative funding through equipment financing, leasing and government-guaranteed lending products," said W. David Tull, CEO and founder of the company that employs 184 people at two Michigan locales.
The Crestmark model for growth mirrors the same innovative approach it uses with clients, he said. "We continue to strategically define new niche markets, products and services that provide value to businesses through unique funding solutions," Tull said. Initially based on a core consisting of asset-based lending products, Crestmark has expanded offerings to term-loan products, including leasing on machinery and equipment, as well as government-guaranteed lending through Small Business Administration 7(a) loans. This past year Crestmark expanded into U.S. Department of Agriculture financing, impacting the solar power industry through power purchase agreement financing and permanent debt loans.
In just eight months, Crestmark provided over $63 million in financial solutions for new solar energy clients. "Our broadening footprint translates to sustainability, opportunity and growth for businesses that would not have found the funding they required; making a difference with creativity, flexibility and integrity is the core of our focus and the mainstay of our mission," Tull said.
The Michigan business climate is promising for ongoing growth and opportunity — both for long-standing, established industries as well as new industries entering the marketplace, he said. "Companies considered to be in traditional Michigan business sectors are evolving to meet new demands, and entrepreneurial resurgence within big cities like Detroit and Grand Rapids is creating momentum throughout the state," Tull said. "For Crestmark, as an entrepreneurial company and innovative financial solutions provider, we are a participating lender in the Grow Michigan initiative, which assists businesses with financing their dreams."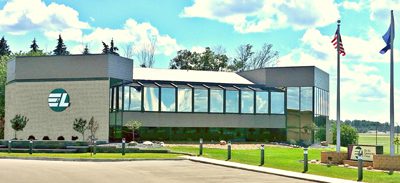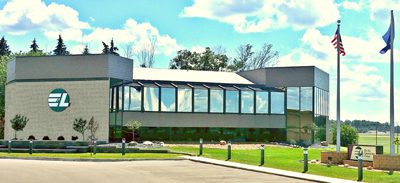 E&L Construction Group Inc.
Flint • www.eandlgroup.com
E&L Construction Group Inc. is a full-service contractor serving the commercial, industrial, institutional and retail markets, delivering construction as a general contractor, design/build contractor or construction manager to 16 states from offices in Michigan, Indiana and Florida.
The company has automated its reporting, safety and project management systems to more efficiently manage construction, said Greg Krueger, president and CEO.
"Our best growth opportunity was in the industrial marketplace," he said. "We are the largest industrial contractor in the state (outside of the Detroit area). We were asked to increase our project load by two of the automakers and we were able to respond by increasing our productivity and technology.
The Michigan business climate appears on the upswing, although the Flint area is still struggling, he said.
"Diversity continues to lead the way for opportunity," Krueger said. "Diversity in the business offerings and markets will ensure growth in the coming years."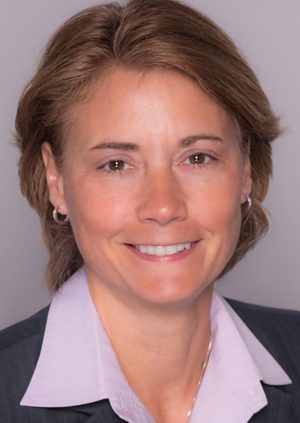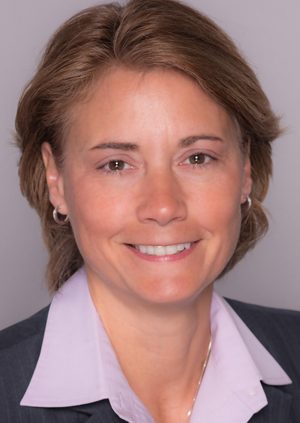 Genisys Credit Union
Auburn Hills • www.genisyscu.org
Since its founding in 1936, Genisys Credit Union has grown into one of Michigan's largest and the nation's strongest credit unions. "This gives us the financial resources to meet the changing needs of our members in Michigan and throughout the U.S.," said CEO Jackie Buchanan.
Toward that end, Genisys this year introduced a new checking account that rewards account holders in two ways for using their debit card. The account pays a yield of 3.03 percent APY on balances up to $7,500 when members use their debit card at least 10 times each month while enrolled in electronic statement delivery. In addition, debit cardholders earn Double Play Rewards' points for each signature-based card transaction. The reward program lets members combine the reward points earned on Genisys debit and credit card transactions to redeem for gift cards and merchandise faster than they could with segregated reward programs.
Genisys, which employs 456 people at 27 locations throughout Michigan and portions of Minnesota and Pennsylvania, is a large provider of consumer credit in the Michigan communities it serves. In 2017, Genisys paid out more than $1.7 million in loans per day, a new record for Genisys. These include personal, auto, RV, home equity and mortgage loans. Genisys opened new branches in Clinton Township and Ortonville in 2017 and followed that with a new Clarkston branch in early 2018. In addition, Genisys is expanding its mortgage and small business lending operations to become an even larger provider of residential and small business loans.
"The business climate in Michigan continues to provide the opportunity to help our members with their credit and financial growth needs," Buchanan said. "With an improving employment climate, our members are looking for ways they can improve their financial situation and gain security in the long run."
Hatch Stamping Co.
Chelsea • www.hatchstamping.com
Hatch Stamping Co. produces highly engineered metal stampings and assemblies for the automotive industry. "We manufacture stamped metal components and assemblies for the automotive industry exclusively primarily and are an innovative, technology-driven organization," its website states. It has eight manufacturing plants across Michigan, Tennessee and Mexico and in 2016 opened its newest facility in Changshu, China.
Ideal Group
Detroit • weareideal.com
Ideal Group is a family of companies that has an array of businesses under its umbrella. "Started in 1979, the Ideal Group began with a little bit of luck," its website states. Frank Venega Jr. won a 1979 Cadillac Coupe de Ville at the raffle during Livingston County Builders Ball Dance. He drove the Cadillac home, cruised in it for nine days, sold it and the Ideal Steel and Builders Supplies was born. Since those days, the Ideal Group has grown to include companies with worldwide reach. "Whether MRO material management, construction services or guardrail, handrail and bollard covers, the Ideal Group touches almost every industry," its website states.
Jim Riehl's Friendly Chrysler Jeep
Warren • jimriehl.com
The Jim Riehl Friendly Automotive Group offers new Cadillacs, Chrysler, Dodge, Honda, Jeep and Rams and a large selection of pre-owned vehicles. "We are proud to be of service to our customers in Clinton Township, Troy, Royal Oak, Mt. Clemens, East Pointe, Madison Heights, Roseville, Sterling Heights, Clawson, Oak Park, Lapeer, Flint, Grand Blanc, Waterford, Auburn Hills, Rochester Hills, Sterling Heights, Imlay City, Ortonville, Burton, Columbiaville, Flushing and the surrounding metro Detroit communities," the group's website states.
OVERALL CATEGORY WINNER: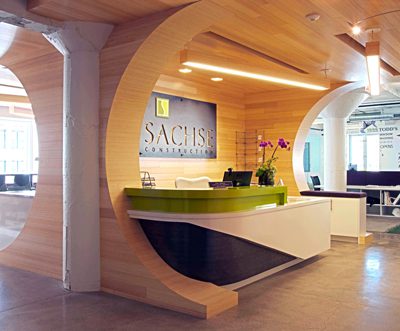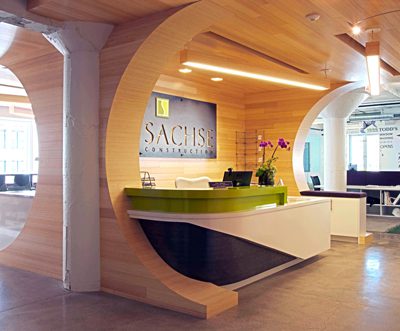 Sachse Construction
Detroit • www.sachseconstruction.com
This year, Sachse Construction was awarded the largest project in its 27-year history, the renovation of Detroit's Marquette Building, which will become Adient's world headquarters. The 165-employee company also expanded into the local industrial market with projects for Brose and Metro Sanitation and continued to execute work in the suburbs, being awarded the renovation of Amerisure Insurance's office in Farmington Hills.
Internally, Sachse Construction implemented a real-time online environment (The Bridge) where data is instantaneously updated so that all company functions are seamlessly working together. This custom-configured ERP software solution is used by all project and accounting staff to document a project as it progresses from award to closeout. Vista by Viewpoint is the foundational software supported by a suite of mobile tools that deliver the data.
Nationally, Sachse Construction has continued to build partnerships with retailers and has recently worked with clients such as Chartwell, L.L. Bean and Gucci. Sachse Construction is also currently managing two tenant coordination projects for the Beverly Center in Los Angeles and Downtown Commons in Sacramento, California. "Being licensed in all 50 states, Puerto Rico and Canada has allowed us to establish strong relationships with various retailers, thus opening the door to more opportunities with companies such as Jimmy Choo, Pottery Barn, and Tesla throughout North America," said owner Todd Sachse.
"Locally and statewide, there has been steady growth and expansion in city centers and into the suburbs," he said. "This economic growth, paired with Michigan's supply of hardworking, high-quality, skilled trade pools, is incredibly advantageous for Michigan-based companies. Local businesses are able to recruit and retain top talent in an industry facing a shortage of workers."
The Macomb Group
Sterling Heights • www.macombgroup.com
The Macomb Group is a wholesale distributor of pipe, valves and fittings for the Midwest region and beyond. It has 16 branches throughout Michigan, Ohio, Indiana, Kentucky, Tennessee and North Carolina. Customers come from a diverse mix of end markets, including automotive (OEMs and suppliers), food and beverage, general manufacturing, hospitals, schools and universities, pharmaceutical, utilities, power plants, steel, pulp and paper, refineries, general industry, gas distribution, and the shale/fracking industries. "In order to serve such a wide variety of customers, we've spent the past 25 years focusing on organic and acquisitive growth," its website states. "Founded in 1977 and acquired by the current owners in 1991, The Macomb Group has differentiated itself from competitors by continually expanding our operations to provide unbeatable specialty services, a huge inventory, energy-efficient solutions and exceptional customer service."
Medium Businesses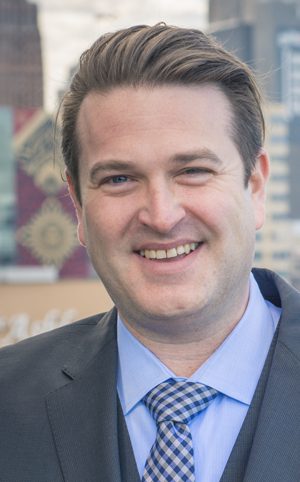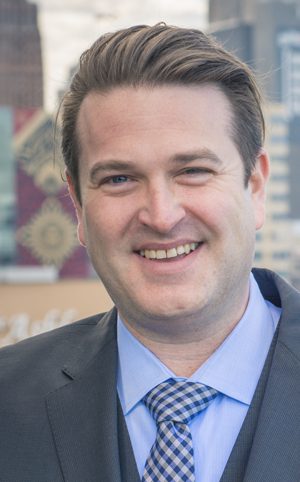 365 Retail Markets
Troy • www.365retailmarkets.com
365 Retail Markets describes itself as the global leader in MicroMarket kiosk technology, offering a best-in-class platform for vending and foodservice. "We provide the technology that powers office break rooms and connects people to the product they need while at work," said CEO Joe Hessling. "This not only includes our MicroMarket kiosks, but also our vending, dining and mobile technology offerings. We are driving innovation in the workplace to enable consumers to purchase fresh foods and drinks with our technology at any vending machine, break room or cafeteria."
A MicroMarket is a compact, self-service shop in a controlled location (such as an office), in place of a cafe or traditional vending. This system includes open shelving and coolers for products, with an electronic-checkout kiosk. Although a MicroMarket has the setup and feel of a small convenience store, it is autonomous like a vending machine.
"365 has not only revolutionized MicroMarkets, we have constantly reinvigorated the industry with new technology to help operators reach consumers where they spend the majority of their time: at work," Hessling said. "We've expanded our technology offerings to not only include MicroMarket technology, but also vending, dining and mobile checkout technology. 365 has also expanded globally to countries such as Canada, the U.K., Ireland and Italy."
Going forward, the company says there are endless opportunities to develop innovative technology that connects people with products at work. "In the world of convenience services our goal is to ensure that convenience is a priority in the workplace as well," Hessling said.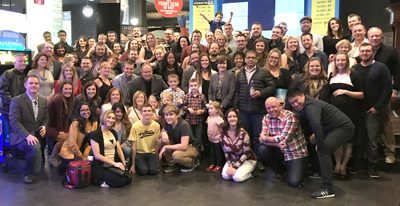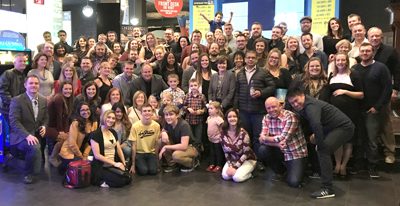 A-Line Staffing Solutions
Utica • www.alinestaffing.com
Change and flexibility are what keep A-Line Staffing Solutions positioned for success, said Daniel Lichocki, vice president of the 52-employee operation that provides flexible staffing solutions for information technology, health care and administrative professionals throughout the U.S.
"We're constantly evaluating our process and procedures so we're able to stay ahead of the technology and talent retention curve," he said. "Our training program for entry-level team members helps position them for long-term success here at A-Line. A lot of our top talent today began with us years ago in these programs and are now in leadership roles."
Economic growth creates demand for talent. "Our biggest opportunity this past year has been our ability to identify top talent and match them with top companies, creating relationships that last a lifetime," Lichocki said, adding that Michigan — and especially Southeast Michigan — has been an exciting place to do business the last few years. "Companies are growing and expanding, which creates more demand for talent. Attracting and retaining such is becoming ever challenging. Take a drive down and road and you'll see all kinds of help wanted signs. To me that's the best indicator of the way the economy is headed."
A-Line's biggest opportunity this year is to continue to invest and enhance its use of technology to help improve and streamline its processes. "In turn, we're able to deliver better-quality talent at faster speeds, which is key in this high-paced economy," Lichocki said.
Agree Realty Corp.
Farmington Hills • agreerealty.com
Agree Realty Corp. is a fully integrated, self-administered and self-managed real estate investment trust focused on the development and acquisition of net lease retail properties throughout the United States. "Our growing portfolio of industry-leading retailers consists of 469 assets in 44 states, containing approximately 9.2 million square feet of gross leasable space," its website states.
Amerilodge Group
Bloomfield Hills • www.amerilodgegroup.com
Amerilodge Group is a privately owned company that manages, operates and owns hotels in the Midwest. "Since our formation, we have outpaced the growth of many comparable hotel ownership companies around the United States," its website states. "The company's experienced management, combined with our long-term strategy of investing and our industrywide affiliations, has made us one of the fastest-growing hospitality companies in the industry."
Bob Jeannotte Buick GMC
Plymouth • www.jeannotte.com
Bob Jeannotte Buick GMC lays claim to one of the largest Buick and GMC inventories in Michigan. "We say 'save a lot with Jeannotte' because we mean it," its website states. "With Bob Jeannotte Buick GMC, our goal is to help you save money on your next new or used car or truck purchase."


Consumers Credit Union
Kalamazoo • www.consumerscu.org
Over the past year, Consumers Credit Union has found increased efficiencies through improved processes and technology, said Kit Snyder, president and CEO of the financial institution. Consumers Credit Union serves more than 88,000 individuals and businesses through 19 offices in Kalamazoo, Grand Rapids, Coldwater, Battle Creek, Holland and South Haven, with member access to 30,000 free CO-OP Network ATMs nationwide. The most notable of the latter was the introduction of a fleet of 20 (and growing) interactive tellers, which serve members after traditional offices hours and account for 9.7 percent of total transactions.
"Continuing to provide the latest in banking technologies, including a new website and online account offerings, will be the key to our continued success," Snyder said. "It's certainly one of the reasons we again surpassed our industry peers last year in many categories, including both loan and deposit growth, increased membership and return on assets, and were named the 20th best-performing credit union in the U.S., per S&P Global Market Intelligence."
Additionally, in December 2017, the credit union moved into new corporate headquarters on a 22-acre campus at The Groves in Kalamazoo. The site, just off I-94, was selected for its natural setting, visibility and central location in West Michigan. "The new three-story, 92,000-square-foot building represents a significant expansion and upgrade from our prior facilities, bringing us the space and infrastructure needed to support collaboration and to provide the world-class member service for which we are known," Snyder said. "It also becomes one central location for recruiting and retention of West Michigan talent, and was designed to accommodate future growth."
Over the past year, the institution has seen substantial growth in business services, mortgages, indirect loans and Grand Rapids, where it now has four offices. Continuing to provide more online self-service options and reaching members through mobile channels will also aid in expansion, as will a new responsive-design website that is in the works.
"We've seen Michigan rebound from the Great Recession with a more diversified economy and, in 2017, the lowest recorded unemployment rate since 2000," Snyder said. "For us, this means there are a lot of people making financial moves — buying houses, cars and investing — and businesses are doing likewise. There are many opportunities for us to make a positive difference in the lives of our members by providing the services, technology and exceptional products that make it easy for them to choose how they want to bank."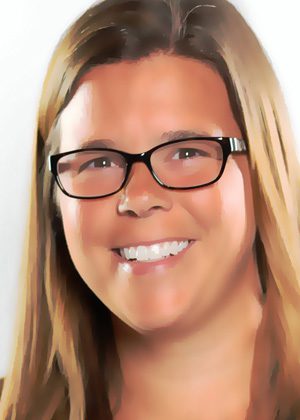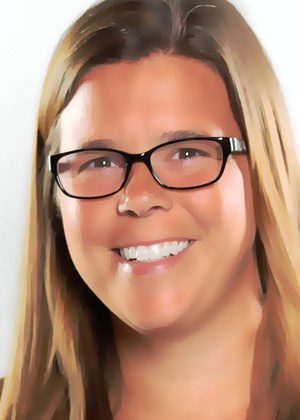 Contract Direct
Southfield • contractdirect.net
Contract Direct is one of the fastest-growing facility maintenance services companies in the United States. Founded in 2003, the 67-employee operation has strived to bring customers both quality and value.
Over its 15 years, Contract Direct has changed significantly as an organization. "We grew from a small one-woman operation into the multimillion-dollar professional company we are today," said Elizabeth Hammond, owner and president. "Over that time, we have had to reinvent ourselves over and over again to adapt to the new needs of a changing organization. Contract Direct has thrived because we have a corporate culture that allows for flexibility and a structure that empowers our employees."
Over the past few years, the company has experienced strong upward pressure on wages and a shortage in qualified laborers — "although I don't believe that these issues are specific to Michigan," Hammond said.
"Our industry is rapidly changing," she added. "We are able to track metrics on key indicators right from a mobile phone. Instant access to payroll, attendance, turnover, inventory and supply costs allow us to manage more efficiently. Technology continues to improve and become more affordable. We have begun testing cleaning robotics in a number of capacities. In the coming years, much of our labor will be replaced with automation, thus drastically changing the industry as we now know it."
Custom Profile
Grand Rapids • www.custom-profile.com
Custom Profile Inc. is a manufacturer of extruded plastic products primarily for the appliance and office furniture industries. The company was founded by Sam G. Nicholas in 1992 utilizing 3,000 square feet of space with one extruder. Today it has operations in Grand Rapids and Juarez, Mexico, and ranks 78th on Plastics News' list of the top 100 Pipe, Profile & Tubing Extruders in the U.S., according to the Custom Profile website.
OVERALL CATEGORY WINNER: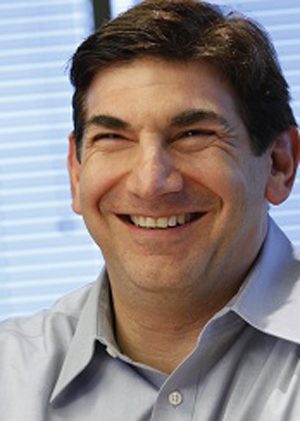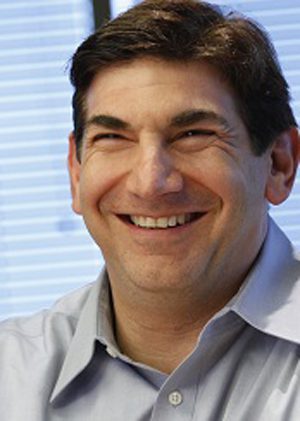 Harley Ellis Devereaux
Southfield • www.hed.design
For more than 110 years, Harley Ellis Devereaux, or HED, has proudly touted itself as a thought leader in architectural and engineering design. "As a national, multidisciplinary firm, we have produced unique design solutions for some of the country's most forward-thinking organizations and institutions, and have earned a reputation for design excellence," said Michael Cooper, president and managing principal.
With more than 360 industry professionals throughout offices in Detroit, Chicago, Los Angeles, Sacramento, San Diego and San Francisco, HED shares national expertise across the firm, allowing it to deliver innovative and transformative design solutions.
"Our best growth opportunity has always come from our ability to deliver design excellence," Cooper said. "We have been fortunate to secure a number of sizable projects that require talent in every one of our disciplines. These projects provide the opportunity to expand our team and, in turn, the depth of our capabilities."
As for Michigan, companies now looking at the state in a different light. "They see affordability, a talented and technically savvy labor force, and a legacy of engineering and manufacturing expertise highly relevant to current industry," Cooper said. "When an organization is looking at Michigan, we are thrilled to engage in the conversation with them. We understand and are passionate about the possibilities that our state provides, not only for employment, but also for the overall quality of life."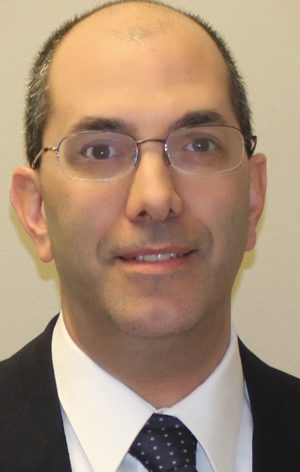 ImageSoft Inc.
Southfield • www.imagesoftinc.com
Today, ImageSoft serves clients in the U.S., Canada and Mexico from its Troy headquarters and regional office in Raleigh, North Carolina. "We provide document and process management solutions to automate, streamline and improve workplace operations," said CEO Dave Hawkins. "Our technology and workflow solutions amp up productivity, saving our customers time and money. We're helping customers in government, insurance, the courts and industries needing solutions for human resources, contract management and accounts payable."
The company has adapted The ImageSoft Way, which invests customers with the solution from the beginning of the process. The collaborative process creates a partnership with customers that leads to a better experience throughout the design and implementation process. ImageSoft has also implemented new budgeting tools to help with forecasting and resource allocations to improve operations as well as implemented electronic workflows in some departments to increase operational efficiency.
Its best recent growth opportunity was being selected by the state of Michigan to provide e-filing and document management as a statewide solution for all 242 trial courts. "Being awarded this honor not only validated our product strategy, which was echoed by the National Center for State Courts, but it also gave ImageSoft and the state of Michigan national recognition for implementing the most advanced technologies to enabling highly efficient, paperless courts," Hawkins said.
Its biggest future opportunity involves continuing to develop new solutions that no one else has, which expands its footprint into the industries it serves, he said.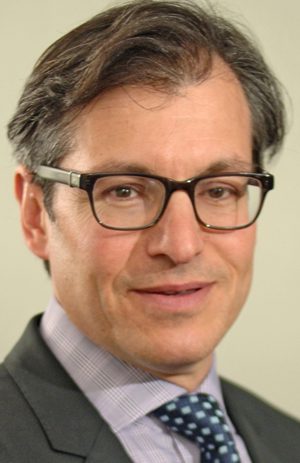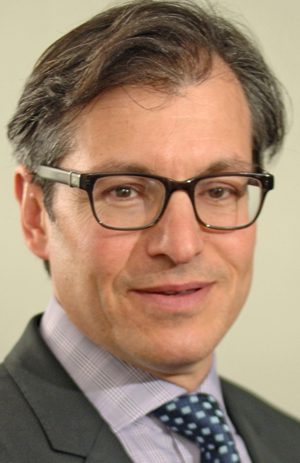 Kaftan Communities
Southfield • www.KaftanCommunities.com
Since its founding in 1965, Kaftan Communities has earned a solid reputation as an innovative leader in the property management, development and construction industries. The Kaftan portfolio has also grown steadily and has encompassed condominiums, apartments, office, retail and industrial developments situated in desirable communities with verifiable earnings records. "Kaftan understands that relationships are the keystone to any real estate venture," said President Jeffrey Kaftan. "Its commitment to fair, prompt and courteous service resounds with customers, investment partners and the greater communities it serves."
After Kaftan, the second-generation owner, was promoted to president in 2002, the company began to refocus itself on its core business of apartment ownership and management. It began disposition of its portfolio of retail, office and industrial properties, along with the sale of its land holdings and for-sale housing division. The company's primary focus now is on acquiring additional multiunit properties and renovating them to better meet the expectations and needs of today's residents.
"Conditions for new residential construction in the core metro Detroit area have improved within the last year or two," Kaftan said. "Residential construction, including apartment construction, has increased due to overall job growth and a trend toward moving closer to the city core. At the same time, growth in rental rates has leveled off due to increased competition from the new construction and the lack of overall wage growth. That said, one of the best things about doing business here is that there are ample opportunities to rehabilitate and reimagine existing multifamily properties to better meet the needs of current residents, as well as the millennials who are the target for our Metropolitan Flats brand."
Kasco Construction
Royal Oak • kascoinc.com
Kasco Construction, incorporated in 1989, is a general contractor/construction management firm specializing in health care and institutional work. "Kasco's current staff is in excess of 90 employees," the company's website states. "All of our highly trained employees are key to our success. Our professionals include former consulting engineers, specialty trade constructors and institutional facility managers. Our field personnel have received the latest safety training, and we maintain staff with LEED certification."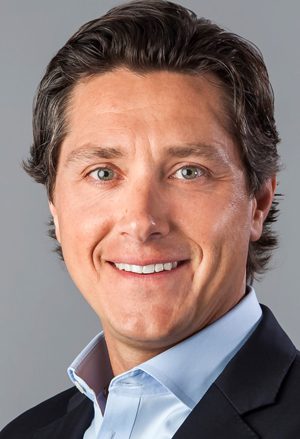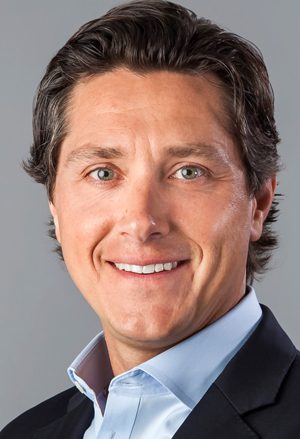 Kirco
Troy • kirco.com/kircomanix
Kirco is a vertically integrated commercial real estate organization, providing development, construction and property/facility management services to its corporate and health care clients. "Whether they seek a new world headquarters, office/R&D or advanced manufacturing solution, our customers enjoy having a single point of accountability taking ownership from the initial concept stage, through design, entitlements, capital, construction and ultimately facility operations," said Quinn Kiriluk,  executive vice president, development.
Communication, transparency and the real-time exchange of information are foundational to the business. "As our business and geographic reach continue to expand, we constantly look at technology serving our industry, embracing innovations that complement our principles regardless of locale," Kiriluk said.
Preparation has helped the company's senior housing segment succeed. "Senior housing is a unique and complex segment of our industry, where project execution, your facility operator and speed-to-market are vital to success," Kiriluk said. "Before launching our senior housing initiative, we spent several years intimately learning the physical product and overall market, while concurrently building the highly specialized team that would lead our efforts. The growth of our Senior Housing division has been very exciting, and this upfront work has enabled us to maintain momentum, as we continue to identify strong, underserved markets throughout the U.S."
Detroit's resurgence and Michigan's healthy economy have generated considerable national and international buzz, he noted. "Our state and local governments should leverage this window of opportunity, think outside the box and launch a bold campaign to attract and lure businesses and their employees to Michigan," Kiriluk said. "Never before have I seen such an opportunity to reverse the outmigration from which Michigan has suffered over the years."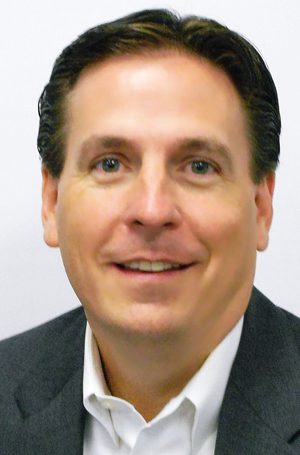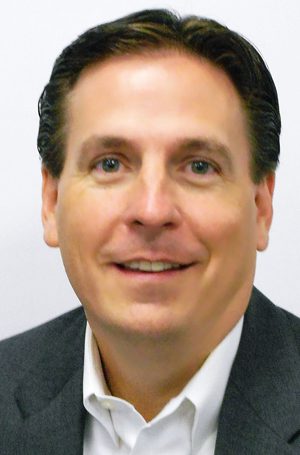 MMI Engineered Solutions Inc.
Saline • www.mmi-es.com
MMI Engineered Solutions Inc. is a custom injection molding/assembly company with in-house tool manufacturing that serves the automotive, heavy truck and industrial automation industries.
"We have installed a foundation/culture founded on providing quality parts, on time, at a competitive price," said Doug Callahan, president and CEO of MMI, which employees 174 people at three Michigan locations. "Combining this foundation with our innovative tooling technologies provides a winning value proposition to our chosen customers."
The company's best growth opportunity has been with its heavy truck customers: Navistar, PACCAR and Volvo. Several new programs, along with heightened production volumes, have resulted in significant growth for MMi.
"The business climate is probably the best I have ever seen relative to current and new business opportunities," Callahan said. "The technical and general labor markets are extremely tight. We are essentially at full employment levels."
The biggest opportunity going forward is executing manufacturing demand well. "Most manufacturers are struggling to keep up with demand," Callahan said. "The companies that execute well and deliver on time with a quality part will come out on top."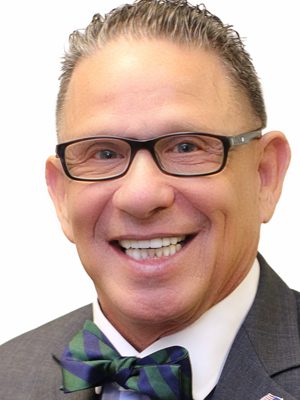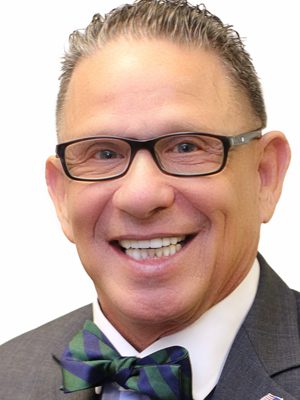 Multi-Bank Securities
Southfield • mbssecurities.com
Multi-Bank Securities Inc. is an independent, fixed-income securities broker-dealer that has been serving institutional investors across the U.S. for more than 30 years and is a veteran-owned business. Headquartered in Southfield, where it employs 67 people, MBS has nine additional offices across the U.S. and serves institutional investors in all 50 states.
"MBS has developed progressive technologies to drive the company to success, such as our proprietary online investment platform, eConnectDirect, and our educational resource for investment professionals, the MBS Institute," said David T. Maccagnone, chairman and CEO.
MBS expanded its underwriting capabilities significantly in 2017. The firm became an approved underwriter of agency debt for the Federal Agricultural Mortgage Corp. and the Federal Farm Credit Banks, and was ranked No. 2 overall in agency underwriting among diversity firms (veteran-owned business). It also is a major underwriter of certificates of deposit, corporate bonds and municipal bonds. MBS provides training sessions and educational materials to assist banks and credit unions that are issuing CDs for the first time.
"Our firm was founded in Michigan, and doing business in the state allows us to cultivate and grow the pool of local talent that has brought us success for more than 30 years," Maccagnone said. "Our biggest opportunity is to continue to expand our customer base of banks, credit unions, municipalities and other institutional investors by using technology to make it easier for our customers to do business with us."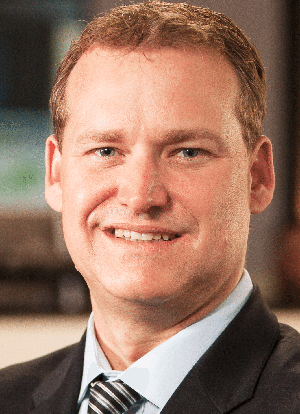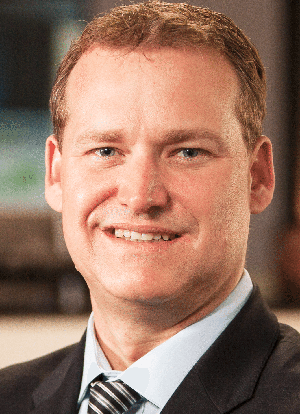 Nuspire Networks
Commerce • www.nuspire.com
Nuspire is a managed security service provider with 20 years of industry experience that provides network management, monitoring and security services for some of the largest companies in the world, including General Motors, Subaru, Kelly Services, Ford and Audi. Beyond the classic monitor and support models, Nuspire utilizes big data, cloud-driven technologies, custom-built and integrated threat intelligence, as well as human analytics, to meet the managed security needs of enterprise organizations with geographically dispersed networks.
Last year, Nuspire was tasked with building out one of the largest and most complex corporate-controlled franchise cybersecurity implementations in North America, including gateway, wireless and compliance components. "To accomplish this, Nuspire created proprietary technologies and hired additional engineering staff in its Michigan and Ohio locations," said CEO Saylor Frase.
Frase described Michigan as a great state in which to do business. "Southeast Michigan hosts one of the nation's highest concentration of engineering talent and has incredible secondary education institutions along with a famous work ethic," Frase said.
As for the Nuspire's industry, cybersecurity is a fast-growing space with no shortage of opportunity. "For Nuspire, as businesses grow their understating of cyber threats and the risks that come with them, we are seeing a shift from compliance-centric thinking to an actual focus on security," Frase said. "As this shift progresses, Nuspire is uniquely positioned to provide deeper security knowledge and innovative services that will be required to ensure that information is safe and secure."
PrizeLogic
Southfield • prizelogic.com
PrizeLogic creates incentivized consumer engagements that help clients better understand their customers and sell smarter. "We are a team of over 175 marketing experts, representing every digital discipline," the company's website states. "We have partnered with leading Fortune 100 brands in all major categories to launch thousands of programs. It's our industry leading insurance policies and indemnifications, superior back-end technology and security and dedication to device agnostic solutions that make us more than a digital engagement company."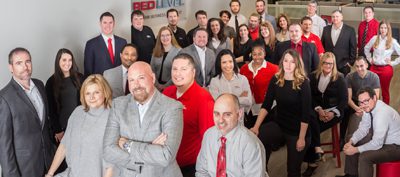 Red Level
Novi • www.redlevelnetworks.com
Red Level aims to help companies transform IT into a powerful competitive advantage. "We deliver the game-changing technologies companies need to perform more efficiently, securely, competitively and profitably," said David King, president and CEO of the 35-employee operation. "We're a comprehensive technology services company providing customized, scalable solutions keyed precisely to business needs."
Red Level has shifted focus from just IT services and products to become a consulting partner that helps clients solve strategic business issues. It emphasizes key areas to grow current relationships, retain customers and win new opportunities in key verticals such as manufacturing, banking and service organizations. "Even during this transition, we saw increases in managed service and cloud service consulting practices," King said.
The company also is benefiting from the healthy economy. "The market locally is very robust with many technological advantages," King said. "From the manufacturing sector to health care to the banking industry, they all require compliance and security protection to drive growth, profitability and sustainability."
Security solutions represent a future growth area. "Many companies are seeing a huge jump in cyber attacks and phishing email scams," King said. "The ability to protect, train and educate our clients will be very important moving forward."
Reliable Software
Northville • www.rsrit.com
Reliable Software is committed to helping its customers optimize the usage of their IT infrastructure and data to improve and enhance their decision-making capabilities, enable increased agility to changing market conditions and facilitate growth. "We have been consistently growing at a rate averaging about 25 percent per year for the past several years, which we consider a testament to the value we bring to our clients," the company's website states.
Shaw Electric
Southfield • www.shawelectric.com
Shaw Electric's history began in 1930, when R.D. Shaw and Rudy Kauth formed Shaw & Kauth Electrical Contractors. It became Shaw Electric Co. in 1950 and incorporated on March 9, 1955.  "We signed the IBEW inside agreement on our first day and joined the National Electrical Contractors Association in 1938," the company's website states. "The current management team has been in place since 1995. All owners of the company are active employees involved with the daily operation of the business." In 1998, the companystarted Shaw Fire Detection Services to increase its presence in the fire alarm and security systems market. That subsidiary is today Shaw Systems & Integration, a low-voltage business that installs technology infrastructure including security systems, audio visual systems, structured cabling networks and life safety systems.
Service Express
Grand Rapids • www.serviceexpress.com
As a third-party maintenance provider, Service Express specializes in data center maintenance for server, storage and networking equipment. "We meet the need for post-warranty support solutions by helping IT professionals reduce costs and experience an outstanding level of user-friendly service," the company's website states.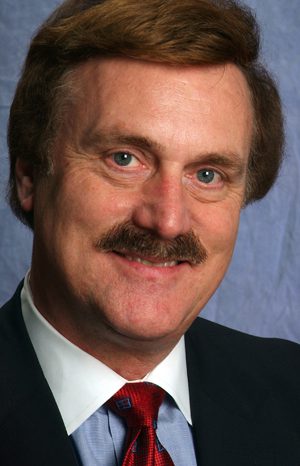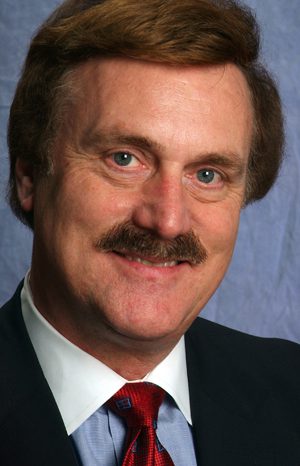 Trivalent Group LLC
Grandville • www.trivalentgroup.com
More than 700 organizations trust Trivalent Group with their technology infrastructure. "It's a trust hard-earned through a relentless dedication to putting our clients' missions — not their technology — at the center of their business," proclaimed CEO Larry Andrus.
As business-to-business technology has evolved from networking personal computers together to "living in the cloud," Trivalent Group has helped clients manage technical complexity and improve overall performance. "As we progress into our fourth decade, the three-way bond between our people, our clients and our technology partners is stronger than ever," Andrus said. "It's why we're Michigan's leading provider of managed services, cloud, cybersecurity, managed networks and business continuity."
To help maintain its leadership position, Trivalent created a client advisory board that consists of client representatives from each of the markets it serves. To help keep clients safe from cyberattacks, it launched a new Proactive Cyber Defense Suite to train end users and develop layers of protection for malware. Trivalent Group's best growth opportunity this past year was launching Compliant Cloud solutions.
Andrus also is proud of Trivalent's client loyalty. "In Michigan, trust plays a key role in organizations' choosing which vendors to partner with, especially in regard to IT with the ever-changing technology landscape and the ubiquity of solution providers in the market today," he said. "Trivalent's clients (of which more than 100 have been with us for 10 years or longer) trust us to do the job right the first time and for their IT infrastructure to work without them having to think about it, so they can focus on their mission, not their technology that powers it."
Small Businesses
Aaron's Fabrication
Macomb • aaronsfabrication.net
Aaron's Fabrication, a certified Women's Business Enterprise founded in 2013, serves the utility, government, automotive and commercial sectors.
President Sue Bursteinowicz credits the company's success to persistence and paying great attention to customers' needs. "All details, even the small ones, provide the information needed to produce a product to specifications," she said.
It's also benefited from a contract with Consumers Energy. "We responded by producing and providing on-time deliveries, always communicating and finding out what our customer's needs are," Bursteinowicz said.
She uses the word "unity" to describe the business climate in Michigan, which means "working together with each other and not outsourcing out of the state of Michigan."
Going forward, Aaron's aims to service and create new products that are more cost-efficient and less labor intense. "The demand for fabrications in various industries has increased," Bursteinowicz said. "Relationships with existing customers are strong, and we're creating new ones through referrals."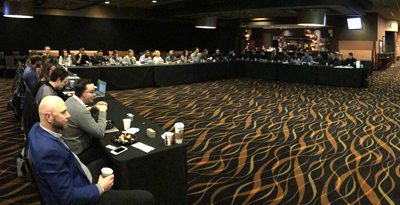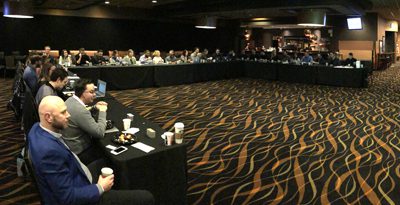 Ambassador
Royal Oak • www.getambassador.com
Ambassador empowers marketing teams to increase revenue by leveraging the power of word-of-mouth. "Our flexible relationship marketing software automates the process of enrolling, tracking, rewarding and managing affiliates, influencers, partners and fans," said Jeffrey Epstein, founder and CEO of the 32-employee operation. "This allows B2B companies, consumer brands and agencies to quickly build, scale and optimize referral marketing programs. Ambassador's API also seamlessly integrates with existing technologies, enabling companies to create a custom experience while tightly integrating with their brand."
Founded in 2010, Ambassador's referral marketing automation technology is used by thousands of companies, including SAP, HubSpot, HP, Madison Reed, CIBC and Ria.
"The biggest change that Ambassador has implemented to help us thrive is the creation of our core value," Epstein said. "This value is OUTCARE: Own It, Understand Why, Think Long Term, Choose Camaraderie, Always Customer Obsessed, Raise the Bar, and Execute with Urgency."
Another recent successful innovation is its Word of Mouth Summit. "During this event we're having different webinars about relationship marketing and how leveraging word-of-mouth can significantly improve a business," Epstein said. "We're having diplomats from Ambassador as well as executives from some of our clients dive into different benefits of relationship marketing."
Over the last 10 years Michigan has transformed into a more diverse economy, relying less on automotive and more on emerging tech, health care and other industry, he said. "While automotive and the industries that support it still make up a majority of the Michigan economy, it has given way for other sectors, providing more job opportunities for the exceptional pool of talent the state has," he said. "There is a reason that Ambassador was founded and stayed in Michigan as it has grown. We believe that Michigan has a ton to offer in terms of talent, including the highly sought-after tech talent."
OVERALL CATEGORY WINNER: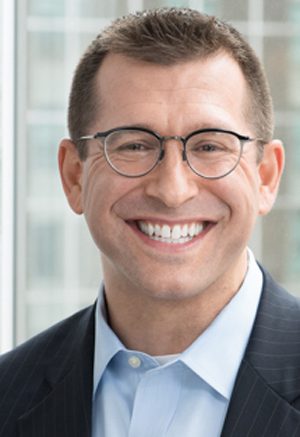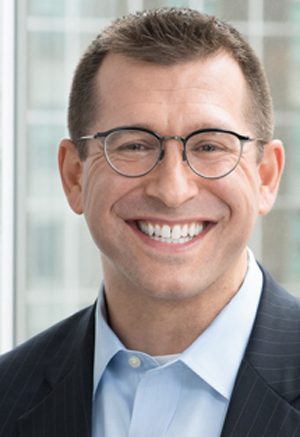 Blackford Capital
Grand Rapids • www.blackfordcapital.com
Blackford Capital is a private equity investment firm that acquires, manages and builds middle-market manufacturing, distribution and service companies. "With over $650 million in transaction value and 40-plus acquisitions, we pride ourselves on our long history of value creation and in providing divestiture opportunities for corporate parent companies," said Martin Stein, founder and managing director.
Blackford Capital, which employs 18 workers, has a differentiated relational approach to investing that puts people first, he said. "We believe that creating and maintaining mutually beneficial relationships has allowed the firm to achieve steady, proprietary deal flow, attract top talent and engage investors with unparalleled transparency," Stein said. "Through this core value, Blackford differentiates itself from private equity firms that may have less involvement and communication with their constituencies."
This past year Blackford Capital acquired Online Tech Stores, a wholesale distributor of aftermarket imaging supplies and accessories. This acquisition provided Blackford the opportunity to become deeply involved in the industry at a strategic level. The main goal for acquiring Online Tech Stores is to grow the business organically, while completely restructuring the industry as a whole through acquisitions. "While it is ambitious, we believe that Online Tech Stores and the aftermarket imaging industry, provides huge potential for Blackford Capital and its investors," Stein said.
The business climate in Michigan has proved beneficial for Blackford Capital. "Michigan has cultivated an abundance of successful business owners that have provided advice, guidance and strategic insights to Blackford as it continues to acquire new companies — oftentimes these individuals serve as independent board members at our portfolio companies," Stein said. "Additionally, these same business owners in Michigan have also provided Blackford with numerous opportunities for investment and partnership with founder and family-owned businesses that offer significant potential for growth."
Blackford Capital also foresees a continued expansion of its team. "We have brought on four new employees from the end of 2017 to the beginning of 2018 and will have space for continued growth as we open an additional floor in our current office building in downtown Grand Rapids," Stein said. "Blackford is also in the process of adding a second office located in Detroit to further support our Michigan Prosperity Fund portfolio companies and future growth initiatives."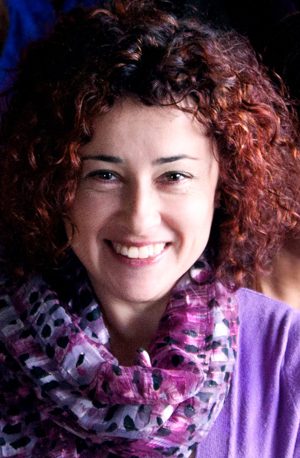 Bromberg & Associates
Hamtramck • www.brombergtranslations.com
Bromberg & Associates, a comprehensive language solutions company, offers linguistic and cultural services ranging from document translations and website localization to cultural awareness training and federal language access compliance consulting. "A big part of our day-to-day operations involves providing interpreters in over 170 foreign languages and American Sign Language for hospitals and courtrooms throughout the country," said President Jinny Bromberg. "We also work extensively with multinational corporations, as well as small businesses looking to market their services and products overseas or to non-English speakers in Michigan and nationwide."
Traditionally, the language services industry has been rooted in old-fashioned face-to-face interaction. "However, at Bromberg & Associates, we view technology as an integral part of our services," Bromberg said. "Our team has consistently worked to embrace technological innovation within both our product and service lines. Furthermore, technology allows us to expand our reach to a global market of theoretically limitless scope. With that is mind, we've been heavily expanding our Video Remote Interpreting services."
Video Remote Interpreting offers the ability to connect with an interpreter via a live video feed — similar to using Skype or FaceTime. "We have been providing VRI services for the past five years, and in that time VRI has grown to be one of our most sought-after offerings," Bromberg said. "In the past year, however, we have seen a sharp rise in demand and increased interest in VRI in our industry as a whole. We're working toward responding to that growth in interest by communicating with other VRI providers and taking lessons from their services as we work toward further upgrading and expanding our own VRI platform, both in terms of technical capabilities and quality of service provided." This year, Bromberg will add Telephonic Interpreting service to its VRI Gateway platform.
"It's a very exciting time for our industry right now given how quickly machine translation programs like Google Translate are developing," Bromberg said. "Major corporations like Amazon are ramping up their investments in machine translation, and the software involved is constantly improving. We believe all of the buzz around machine translation has been and will continue to be good for the industry and for our company, too."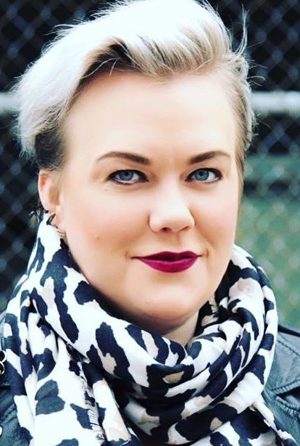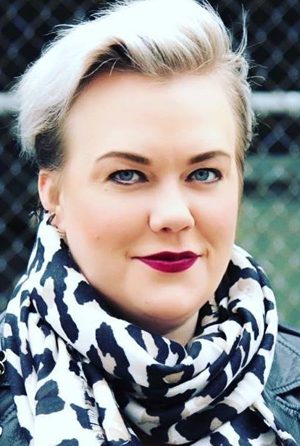 Brooklyn Outdoor
Detroit • www.brooklynoutdoor.com
Brooklyn Outdoor was so proud of its offices, it decided they could double as a business opportunity — a new events division. "Brooklyn Outdoor is headquartered in a beautiful industrial chic loft in Detroit's Historic Eastern Market," said Candice Simons, owner and CEO. "The loft is decorated with the work of local artists, providing a quirky aesthetic and panoramic view of the city. The space was too good to not be shared with the rest of Detroit and there was an opportunity to use the space for profit. Brooklyn Outdoor has also expanded its events services to providing on and off-site event planning and equipment rentals."
The other Brooklyn Outdoor divisions are outdoor, hand-painted and experiential marketing. "Brooklyn Outdoor has been able to thrive by staying up-to-date on the most cutting-edge and innovative ways to advertise," Simons said. "The out-of-home business is always evolving because the way people are exposed to advertisements has changed. Brooklyn Outdoor is positioned for success by using digital ads and experiential marketing to reach our target audiences in creative ways."
Brooklyn Outdoor has been able to position itself as a facilitator in Detroit's revitalization by utilizing its hand-painted advertising division as a bridge between creatives and business owners by commissioning the work of local artisans, Simons said. "For so long businesses were leaving the city," she said. "Now, people are coming back and are excited to be part of a real movement. The comeback of the city is really powerful. I foresee a lot of growth and opportunity here in out-of-home advertising."
C-Net Systems Inc.
Shelby Township • www.cnetsys.com
C-Net Systems provides tech support and IT consulting services for small businesses throughout Southeast Michigan. "We feel client satisfaction and retention is a privilege to provide and we make every possible effort to foster that privilege," said President Nicholas Tobin. "We are a small business too and have supported the IT needs of our clients since 1998. We use that knowledge along with our exposure to hundreds of different client environments over the years, to offer experienced support, service and guidance."
C-Net's support teams are all direct employees located in Michigan. "Our clients are very important to us and we provide a higher level of support that could ever be accomplished with an outsourced help desk or support staff," Tobin said.
Rapid growth of complex, coordinated threats is outpacing the ability of many organizations to protect themselves, he said. "We continue to develop and add services to protect and educate our clients through offerings such as dark web monitoring, password management, cyber threat awareness training, and high availability data redundancy strategies," Tobin said.
Clarity Voice
Southfield • www.clarityvoice.com
Clarity Voice is a cloud-based phone company that offers VOIP service with features such as auto attendants, advanced call routing and recording, and innovative promotional messaging. "Traditionally, PBX phone systems resided in a box stuffed with electronics in your office or building," the company's website states. "But with VoIP cloud phone companies like Clarity, that box lives on the internet."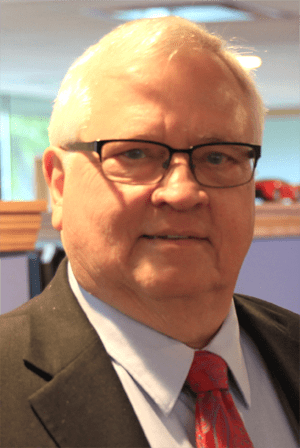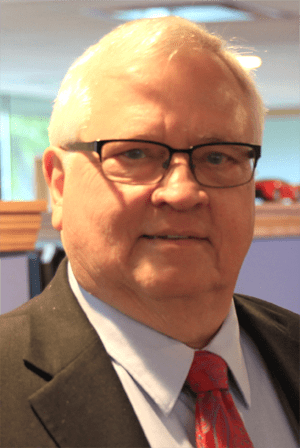 Covenant Eyes Inc.
Owosso • www.covenanteyes.com
Founded in 2000, Covenant Eyes is an online accountability and filtering firm for families and individuals worldwide seeking protection from pornography and other materials they deem objectionable. "Covenant Eyes recently re-created itself through the implementation of artificial intelligence designed to power our Accountability and Filtering software; in addition, we recently created new tools powered by AI software for oil exploration and medical imaging analysis," saidRonald J. DeHaas, president and CEO. "Our use of artificial intelligence has already made Covenant Eyes a global leader in the use of AI technology."
Covenant Eyes' growth strategy continues to revolve around reaching people through churches and other organizations representing anyone who uses a computer. "We calculate that our potential user base is 10 million users, so with 'only' 300,000 current users, we are (despite already being a debt-free company with anticipated 2018 revenue of $23 million) in a sense just getting started," DeHaas said. "We expect our use of artificial intelligence to accelerate this growth."
The business climate in Michigan is excellent, he said. "We have found significant cooperation from state and local resources; however, the greatest advantage is that we have been able to thrive in a relatively regulation-free climate," DeHaas said. "We tell every politician we meet, "Let us keep our money and we will create jobs" – and they typically allow us the freedom to do just that."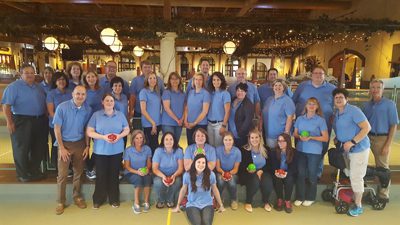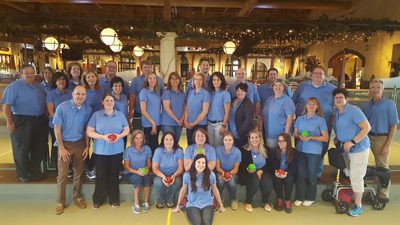 Derderian, Kann, Seyferth & Salucci, CPAs + Advisors
Troy • www.DKSScpas.com
Derderian, Kann, Seyferth & Salucci, CPAs + Advisors' goal is to protect what clients have and help them grow it. DKSS clients include individuals, businesses and not-for-profit organizations, with an industry focus on distribution, manufacturing and professional service firms.
"We work very hard to improve and sustain firm culture here at DKSS," Managing Director Ursula C. Scoggs said of the 45-employee operation. "Our teammates are our most important asset."
The CPA profession is ripe for merging, combining and acquiring practices, and DKSS has incorporated all three strategies.
"The business climate continues to improve, yielding more opportunities for business and employees alike," Scoggs said. "Our automotive companies' foundation and resurgence coupled with growth in the technology sector continue to be advantageous. For DKSS, attracting great team members will help us continue our organic growth as well as growth through acquisition."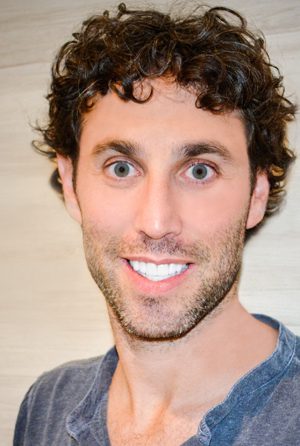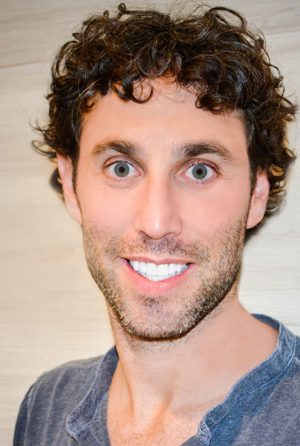 DocNetwork
Ann Arbor • www.docnetwork.org
DocNetwork is the leading electronic health record system for camps, child care and schools. "Our software makes it easy for organizations to manage health forms, allergies, medications and illness and injury tracking for their participants," said Michael Ambrose, M.D., owner and director. More than 1,000 programs use the DocNetwork platform, including Girl Scouts, YMCAs, JCCs and major colleges and universities nationwide.
"Our team leaders have implemented incredible internal and external processes to help us scale and grow quickly," Ambrose said. "We've built an incredibly ambitious team that solves challenging problems and makes a real impact on the health and safety of children every single day."
DocNetwork, which employs 30 people, has also started to capture the higher-ed market and now works with many colleges and universities.
"Recruiting good talent in Michigan has been difficult, but recently we've seen an increase in high-quality candidates looking to stay," Ambrose said.
Doberman Technologies LLC
Mason • www.doberman.net
Doberman Technologies LLC was founded in November 2005 by Ian Richardson in Lansing. It specializes in acting as a third-party IT management firm. "That means that Doberman functions as a fully outsourced IT department for your organization," its website states. Purchasing, help desk support, vendor management, long-term IT planning, business consulting, equipment disposal, physical infrastructure, cloud services and compliance management are among the services offered in the Doberman portfolio.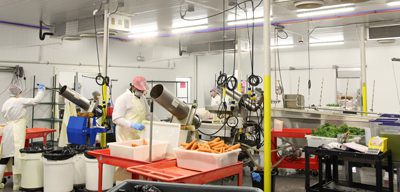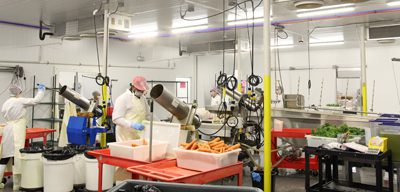 DROUGHT
Berkley • droughtjuice.com
DROUGHT is an all-female-owned family business that specializes in sourcing, manufacturing and distributing organic, cold-pressed juices. "Our 16-ounce glass-bottled juices are suitable for everyone seeking to increase their fruit and vegetable intake — one bottle alone includes roughly 3 to 5 pounds of organic produce," said Julie James, co-founder and chief marketing officer.
DROUGHT recently upgraded its production facility from 3,000 to 15,000 square feet and began to automate its process to meet growing demand. DROUGHT sources roughly 70 percent of its organic produce from Michigan, and the new fully refrigerated facility includes an automatic produce washing line, dish machine and process flow efficiencies.
Jack Aronson, formerly of Garden Fresh Gourmet, recently opened Michigan's first high-pressure pasteurization tolling facility: Great Lakes HPP in Taylor. "We have had a line of juice poised and ready for wholesale, but the closest accessible HPP machine was in Milwaukee," James said. "Seeing as this machine was absolutely necessary for us to wholesale our juice, the opening of Jack's facility presented an amazing growth opportunity for us. Saving roughly 40 cents a bottle by having a local machine is just the start. We are also gaining about seven to 10 days in shelf life due to immediate turnaround time with local processing. DROUGHT is now poised for national growth and plans on having our juices in retailers and supermarkets across the U.S."
Operating a business in Michigan has been excellent for many reasons, she said. "First of all, we are one of few juice companies in the Midwest, whereas on the coasts we would be swamped by competitors — we have a real, tangible opportunity for growth here," James said. "Secondly, we have found other business owners to be genuinely helpful and interested in collaborating to promote parallel growth. Hands down we would prefer to work with local vendors whenever possible. Lastly, the agricultural diversity in Michigan is second only to California, which is amazing for us considering our raw materials are almost exclusively fruits and vegetables."
Dynamic Conveyor Corp.
Norton Shores • www.DynamicConveyor.com
Dynamic Conveyor Corp.'s vision, as stated on its website, is to be the global leader of innovative conveyor solutions that exceed customers' expectations. Formed by Curtis Chambers in 1991, Dynamic Conveyor remains a privately owned by Chamber's daughters and received national certification as a Women's Business Enterprise in 2010.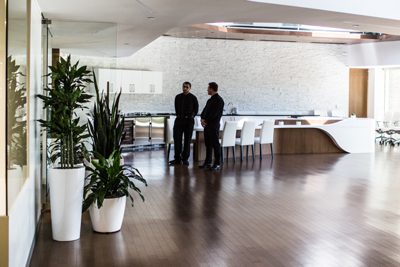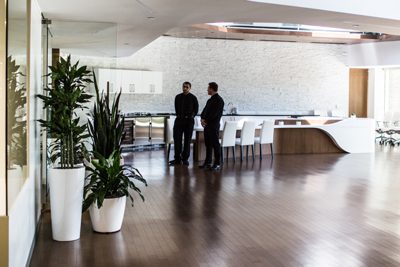 Forte Belanger
Troy • www.fortebelanger.com
Forte Belanger — which proudly touts itself as Michigan's leading caterer, the state's only member in the Leading Caterers of America and a winner of the Achievement in Catering Excellence Award — sports clients ranging from social events to the C-Suite.
"Our industry requires constant innovation," said Michael Roberts, senior vice president. "We have recognized the need to grow and adapt in various areas, including culinary options, staff incentives and service enhancements. Forte has invested in all of these areas to ensure the quality of our offerings for both our clients and our employees."
Forte Belanger has also been fortunate enough to see and experience the growth that is happening in Detroit, said Vice President Fernando Melendez. "We have expanded our sales, service and culinary teams in the area to ensure that we not only meet, but exceed our client's expectations," he said. "In turn, we have received additional opportunities to work in the city and look forward to seeing the continued development and advancements that are happening. As Southeastern Michigan business continues to grow, we see a continued opportunity to succeed in Detroit, Ann Arbor and beyond. Forte will continue to nurture the relationships with our existing clients, and work to develop new business in these thriving cities."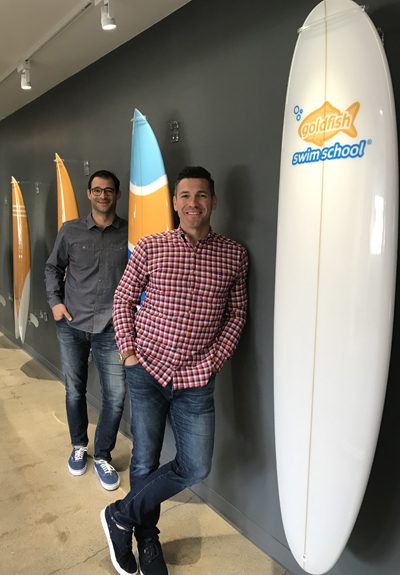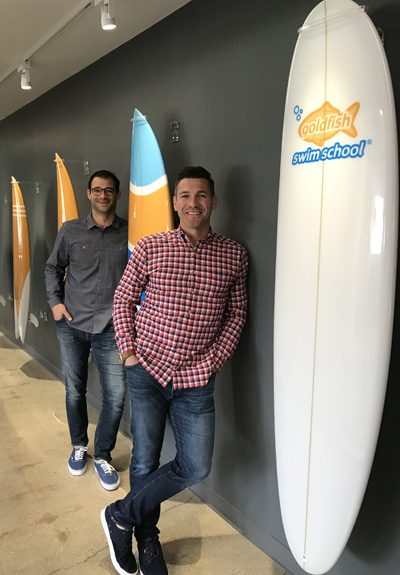 Goldfish Swim School Franchising LLC
Troy • www.goldfishswimschool.com
The Goldfish Swim School Franchise is positioned as the leader in the thriving and profitable children's education and enrichment market and is consistently recognized as one of the fastest-growing companies in franchising. "We offer the support, design, business model and potential to build a business based on a valuable life lesson every child needs to learn — water safety," said Chris McCuiston, CEO and co-founder.
Goldfish offers franchisees a turnkey opportunity by providing support, in-depth training and expertise every step of the way. "Our goal from the beginning has been to create a fun, engaging environment where children can learn skills they will keep for a lifetime," McCuiston said. "We are growing faster than ever before. We believe we have the best people, teaching methods and facilities around and we're excited to share it all with more families in new markets around the country."
This past December, following the largest year of growth in the company's history, the company moved its franchise team to a completely renovated modern space. The 16,000-square-foot building that houses the new office is a former manufacturing space that Goldfish completely renovated to meet its needs, investing over $1 million and months of construction time.
"Our industry is rapidly growing and, thus, becoming more and more crowded," McCuiston said. "We recognize the importance of continuing to evolve and staying relevant, while also maintaining our core values and staying true to who we are as a company. We know our niche – we are a premier brand that specializes in swim lessons for children. We've taken everything that science says is the ideal way for kids to learn — guided play, fun, safe environments and achievements — and packaged it up into one experience by developing our holistic philosophy."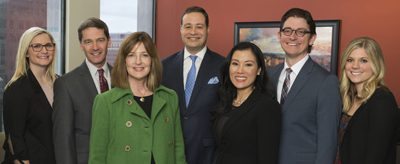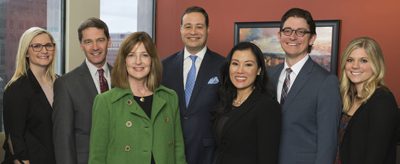 Grand Wealth Management
Grand Rapids • www.grandwealth.com
Grand Wealth Management was founded in 2004 to offer clients objective financial advice along with a higher level of personalized service. "We look beyond investments and help clients optimize all aspects of their personal finances," said Jeff Williams, managing principal. "We coordinate ongoing investment management with retirement, tax, estate, risk management, business succession, charitable and education planning."
The company has developed career paths and invested in talent development so it can retain and attract great employees. "We recently expanded ownership and implemented a long-term succession plan," Williams said. "Our updated operating agreement is unique. Instead of relying on restrictions to prevent advisers from leaving, as most firms do, our agreement lays out how we will communicate a retirement or departure with clients in a professional way. We feel this is best for clients and our professionals, and further fosters the culture we want."
More and more Grand Wealth Management hears from prospective clients that they are looking for an adviser who acts as a fiduciary. "Our firm has acted as a fiduciary since we were founded in 2004," Williams said. "This means we have always acted in the best interest of clients with all aspects of the advice we provide clients. This also means that we do not sell financial products or accept commissions in any form."
The term "fiduciary" has been in the news in recent years because the U.S. Department of Labor has worked to implement new rules for financial advisers. "Those rules have not been fully implemented so it is important for clients to ask a prospective financial adviser whether or not they act as a fiduciary," Williams said. "We think providing a professional client experience as fiduciaries and emphasizing credentials, education and experience will continue to distinguish Grand Wealth Management from other financial advisory firms for many years."
Happy Howie's Inc.
Detroit • www.happyhowies.com
Founded in 2006, Happy Howie's was started to make "the world's greatest dog treats in the world's greatest city," its website states. "Over the past six years, Happy Howie's has developed from a small, relatively unknown Detroit-based company to one of the best providers of all natural dog treats," according to the site. "From its original one-of-a-kind deli style sausages for dogs, Happy Howie's has expanded to include burger patties, jerky and other treats that dogs love. Happy Howie's is proud to serve dogs nationwide while truly representing the Detroit spirit."
ILE Excavating Inc.
Canton • ileexcavatinginc.com
ILE Excavating Inc., which employs 30 workers, provides site excavation work including sewers, water main, storm pipe and site balance excavation projects with soil removal excavation for all trades. It also performs select demolition and excavation for foundations. Run by President Suzanne Musa, ILE Excavating is certified as a Women's Business Enterprise by the Women's Business Enterprise National Council.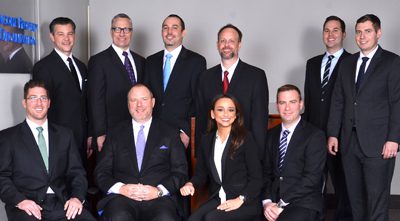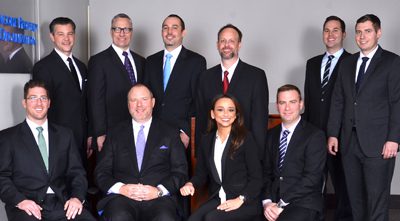 Income Property Organization (IPO)
Bloomfield Hills • www.incomepo.com
Income Property Organization offers customized brokerage and advisory services designed to meet a wide range of clients — private owners as well as institutional investors — who want to buy or sell multifamily assets.
"We have a proprietary database of all the apartment owners in Michigan and Ohio," explained Greg Coulter, managing member. "IPO agents utilize this CRE tool on a daily basis to track leads, create mailing lists and to send out email blasts."
IPO has doubled its sales of student housing over the past 12 months, after focusing for the past two years to obtain more market share in that multifamily segment.
"From a multifamily prospective Michigan still offers greater returns to investors than other states," Coulter said. "This, coupled with the stabilization of the auto industry and the revitalization of Detroit, make Michigan a layover state rather than a flyover state for investors."

InsITe Business Solutions Inc.
Zeeland • www.trustedinste.com
InsITe helps small to large businesses and manufacturing companies get the most out of current and emerging technologies with a customized IT approach to maximize growth, efficiency, insights and productivity. "Over the years, we've adopted an approach of bringing more than the typical IT experience to our clients, and we've upheld that vision," said Mike Schipper, founder & CEO. "InsITe doesn't work on the model that there is a tidy package of solutions to hand out to each business. We've created a very involved approach where we learn about a business first in order to plan out the best long-term solutions."
The cloud is becoming the main mode of business for many industries as they embrace a "cloud first" strategy. "InsITe has stayed ahead of the curve on cloud migration, security, hosting and more to provide the best cloud solutions from only the best, most trusted cloud partners," Schipper said. "The shift to the cloud has been a great opportunity, as many business and manufacturing companies find their internal IT team may not be able to provide the same migration feasibility and optimization assessments that InsITe can."
Information technology is ever changing with new, dangerous security threats, compliance regulations and an ever-shifting cloud mindset. "We provide all the necessary IT solutions for the changing market like cloud migration, GDPR compliance and protecting a business's data and information," Schipper said. "Each day we work for our clients' trust and we strive to be the last IT provider they'll ever need. The opportunities to make businesses or supply chain operations more efficient, productive and protected is our main goal and we hope to keep untangling the wires in as many IT systems as possible going forward."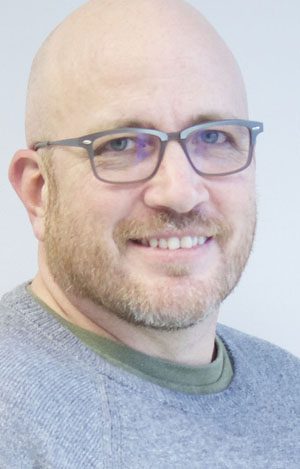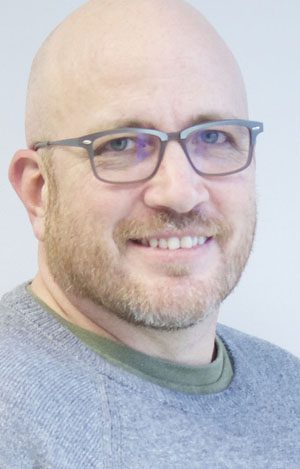 jācapps
Bingham Farms • www.jacapps.com
Through current technology, mobile apps are versatile solutions for businesses and consumers alike. Not only does jācapps have over 1,100 apps and 10 years in the industry, it goes beyond common devices with App Everywhere. "While many developers focus on iOS and Android applications for mobile phones, jācapps delivers your message through the most-used device in the world as well as in the connected car, tablets, smart speakers, smart TVs, streaming devices, wearables and whatever comes next," said Bob Kernen, COO. "jācapps' mobile solutions allow clients to utilize apps in unique ways, as mobile is put to work outside of the consumer sphere."
Its sister company, Jacobs Media, conducts annual surveys of consumer habits and attitudes about technology. "The results of these surveys have helped us see 'over the horizon' on innovations like connected cars and smart speakers," Kernen said. "Because of this, we have moved beyond mobile apps to also developing web applications, websites, Alexa skills and other products."
While things are booming in Michigan, the cost of doing business in the state is still relatively low in comparison with the East Coast or Silicon Valley, he noted.
Mobile solutions for small groups of people who need to connect and share information in real time are a growth opportunity. "As mobile and web connect with geo-location services and AR/VR applications, the sky is the limit," Kernen said.


LTI Information Technology
Ann Arbor • www.LTIIT.com
LTI Information Technology, founded in 1999, is an employee-centered information technology consulting company. It serves many types of businesses throughout Michigan and Boston/Cambridge, Massachusetts, including financial services firms, automotive suppliers, manufacturing, civil/environmental engineering firms, biotech firms, medical research, commercial pharmaceutical, nonprofits, schools, churches, construction companies and law offices. Clients range in size from five-person businesses to large companies with hundreds employees.
"Early on we decided to heavily focus on making everything we do a win for our clients, a win for all the people involved and a win for LTI-IT or we won't do it," said Kevin Phillips, president. "One of the ways we have accomplished this is by empowering our employees and giving them a voice in the shaping of our service. By promoting this sense of personal responsibility, we noticed staff displaying ownership in client service, reduced management time and increased aptitude in all staff."
Growth opportunity in the past year has come from working with clients that are going through mergers, acquisitions or a divestiture. "These business-changing activities have resulted in a big need for IT services such as due diligence, enterprise business software deployment and network integration," Phillips said. "We have provided the technical and project management skill needed to ensure our clients' success."
In Michigan, LTI-IT is constantly running into new growth opportunities and expanding its geographic footprint. "The advantages of doing business in Michigan are the wide variety of growing and new companies popping up in a small area," Phillips said. "This wide variety of companies provides LTI-IT a rich pool of products and services we need to for our clients."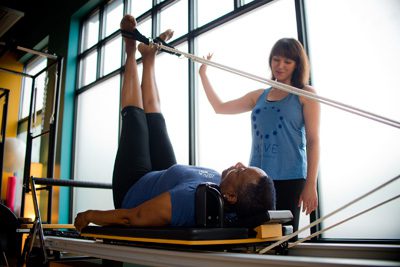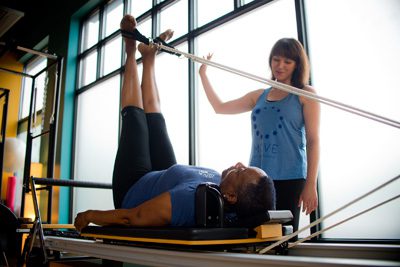 MOVE Wellness
Ann Arbor • movewellness.com
MOVE Fitness & Wellness touts itself as Ann Arbor's trusted mind-body fitness studio. Its trainers and physical therapists specialize in Pilates and Gyrotonic training via personal and small-group training. MOVE works with a range of clients from elite athletes, people recovering from injuries and those interested in building a conditioning program that is efficient, effective and safe.
It also works with health care providers by offering employee wellness services and physician resilience programming, as well as developing educational programs to help connect clients to providers with particular health issues. It works with Probility Physical Therapy, St. Joseph Mercy Health System and other local providers.
"Our best growth opportunity has been our partnership with Probility Physical Therapy," said Elaine Economou, co-founder, president and CEO. "Our Move Transition Program is designed to provide a continuum of care as clients transition out of formal physical therapy. Probility refers their clients to us to continue their progress after PT. We have been working to develop a relationship with the many Probility clinics and physical therapists."
Economou describes the business environment in Michigan as a collaborative spirit working to solve the needs of its communities. 'It's amazing that a large organization like St. Joe's Hospital would be willing to collaborate with our small local business and allow us to serve our shared community together," she said.
As the health care industry evolves and changes, there is more pressure for people to take care of themselves, and there are more opportunities to create innovative partnerships within the healthcare industry for both employee wellness and patient services, Economou said.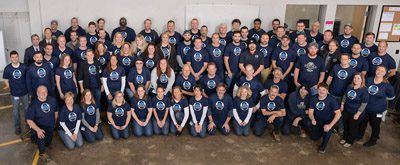 Oxford Companies
Ann Arbor • www.oxfordcompanies.com
Oxford Companies is a fully integrated real estate services firm serving Ann Arbor and its surrounding communities. It serves businesses, commercial and residential building owners, residential tenants and real estate investors.
"Throughout Oxford's 20-year history, we have expanded our services lines to offer a true start-to-finish experience to our customers," explained CEO Jeff Hauptman. "We can find a client the perfect office location, construct it to their exact desires and professionally manage their space — allowing them to focus on their business, not their building."
Oxford Companies is also a sponsor of real estate investment partnerships focusing on acquisitions within the Ann Arbor area.
In late 2017, Oxford took over the management of the landmark downtown Ann Arbor property One North Main. This was not only one of Oxford's best growth opportunities of the past year, but also one of the largest third-party management contracts in its 20-year history.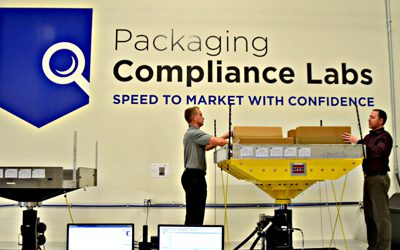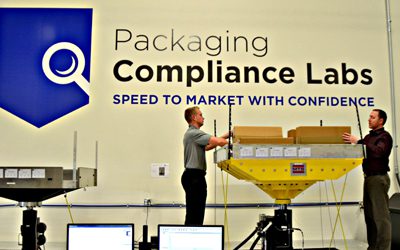 Packaging Compliance Labs
Kentwood • pkgcompliance.com
Packaging Compliance Labs offers validation and engineering solutions to the health care industry. "We partner with medical device manufacturers, development firms and entrepreneurs to eliminate packaging barriers that can put product launches at risk," said Matthew Lapham, president. "Our medical packaging engineers have developed a series of microprograms that allow us to parachute into a project to deliver critical solutions when they are needed most. Our team is dedicated to quality, collaborative relationships and exceptional results."
Packaging Compliance Labs, which now employs 11, was created in 2014 with a mission to help clients speed their medical devices to market with confidence by breaking down the barriers that relate to packaging. "This past year we have begun taking in more new clients than any previous year," Lapham said. "We have made it a goal to grow our new client base drastically, and therefore have had some growing pains to answer to. These 'pains' have been welcomed and celebrated. We have expanded our team, facility and equipment offerings and capacities. The growth is exciting to be a part of, and we are eager to see what 2018 has in store."
The medical business climate is thriving, he said. "We often say where automotive has phased out, medical has taken over. We have been very fortunate to be in a state that has helped us with our growth every step of the way. We began in a small incubator space in downtown Grand Rapids that was provided to us through grants and GVSU. From there, we have grown into a 10,000-square-foot facility in Kentwood and hired numerous team members."
Going forward, the company aims to keep expanding its footprint in Michigan. "We are growing the lab and engineering team monthly and are beginning to bring on more sales roles to bring more business into Michigan," Lapham said. "As the company grows, we are also looking to widen our offerings and create a complete turnkey solution for our clients bringing their medical devices to market."
Ramp Technology Group LLC
Warren • www.rampgroup.com
Ramp Technology Group LLC provides strategic digital transformation services that help business leaders achieve new levels of competitive advantage. "Our strategic partnerships deliver results including digital strategy roadmaps, solution envisioning and design, operations modernization and customer experience overhauls," the company's website states. Assessments include network and security, application architecture, data intelligence, infrastructure and operations. It investigates legacy applications, hardware and processes to ensure they are modern, efficient and useful. It also provides consulting services for new application development for the latest mobile-first, high-performance, data-intensive and cloud-based applications.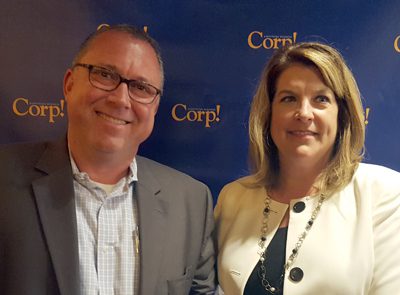 Relapath
Troy • www.relapath.com
Relapath supports Fortune 1000 companies with their IT initiatives. "By partnering with our clients to identify their strategic initiatives, we are able to drive greater competitive advantage, improve revenue generation and help gain market share," said Robert Kennedy, president of the company that has grown to employ 48 people since its creation in 2015.
"We have had real strong growth opportunities supporting Detroit-area companies," he said. "We have expanded our sales and support teams to respond to the need, expanded our service offerings and continued to support our customer base in the manner that makes it easiest for them."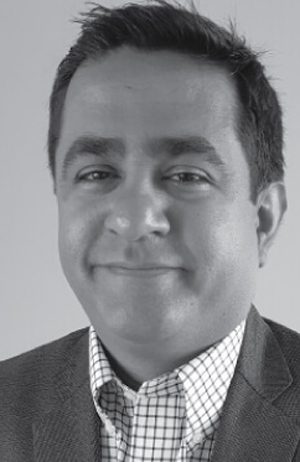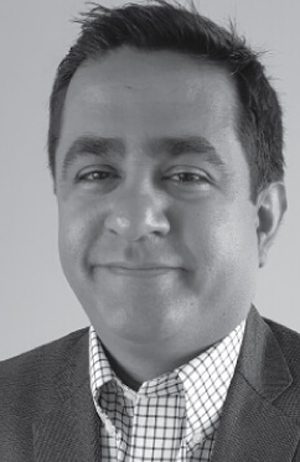 Simplify Healthcare
Southfield • www.simplifyhealthcare.com
Simplify Healthcare is a health care technology company serving health plans all across the U.S. "Our solutions simplify business processes surrounding inherently complex legacy systems deployed at health plans," said Mohammed Vaid, CEO and chief solution architect. "With well-designed, highly configurable and easy-to-use solutions, we empower the health plan business users to configure the system themselves with minimal dependence on the IT team."
The company saw a great opportunity with the Medicare Advantage market. "We launched a very innovative and unique solution eMedicareSync in a record time, automating the CMS PBP process and helping Medicare plans develop new products and generate compliance documents in few weeks' time, which otherwise takes months," Vaid said. "This resulted in a high ROI for our customers."
Michigan has always provided a strong entrepreneur and startup environment, including low cost of living and doing business, Vaid said.
"We believe strongly in innovation and are committed towards affordable and accessible health care by supporting health plans with our solutions to eventually bend the health care cost curve," Vaid said.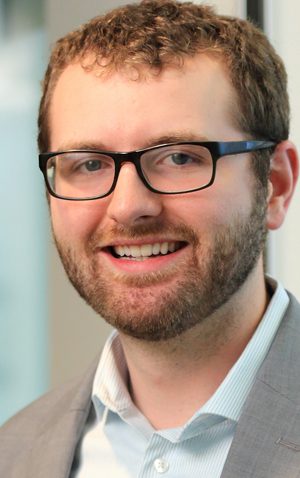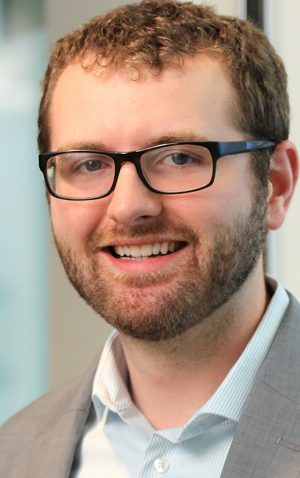 Tech Defenders
Grand Rapids • www.techdefenders.com
Tech Defenders is a dedicated and proven partner leading the charge in the IT asset disposition space through the purchase and sale of retired Chromebooks, iPads, laptops and Macbooks, specializing in broken and used Chromebooks from major manufacturers. "Tech Defenders is committed to quality first and speed second," said Garry VonMyhr, co-founder and CEO. "With 122 employees, we are able to process over 20,000 units a month."
In 2016, sales began to increase at a rapid pace and skilled technicians were needed to meet the demand. "Therefore, we created an innovative program to provide new or inexperienced employees the ability to develop technical skills through our internal certification program," VonMyhr said. "This program not only creates opportunities for entry-level employees to learn technical skills, but it has maintained the speed and quality of device management and repair required to sustain growth."
In the past year, Tech Defenders expanded its offerings and verticals in the IT asset disposition industry in the U.S. and overseas. "Our team found that the business of device asset recovery is new and fast-growing, " VonMyhr said. "With our expertise in device repair, we were confident with our team's ability to quickly process large amounts of units and refurbish them to a quality state for sale. We are pleased to have formed many strong, long-term partnerships through our team's success with delivering reliable service and product."
One advantage of doing business in Michigan is low facilities cost, he said. "Maintaining our headquarters at a lower cost allows us to continue to properly compensate our employees and provide top-notch products to our partners at an affordable price, " VonMyhr said.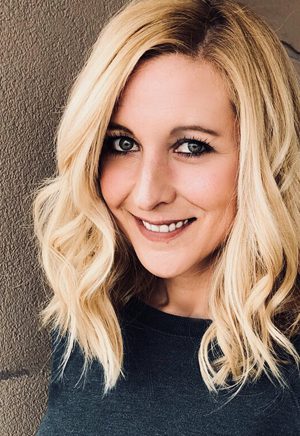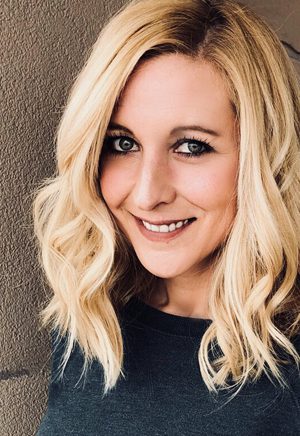 Tylar & Co.
Detroit • tylar.co
Unlike most marketing agencies, Tylar & Co. offers clients industry exclusivity. "We firmly believe that this creates trust and loyalty, leading to long-term relationships and autonomy," said President Tylar Blueitt.
The agency also is capitalizing on its capturing of a Global ACE Award. "We have leveraged the power of this attention by nurturing new connections and traveling relentlessly to secure new business," Blueitt said.
"In the words of people I meet all across the world, 'Michigan is on the rise and we are seeing and hearing awesome things about Detroit,'" he said. "This is advantageous to my business because we are at the core of innovation and a new lens prescribed by other states and even countries. To be a part of this revolution is a huge opportunity that we will continue to embrace."
Unison
Birmingham • www.unisonhq.com
Unison helps the world's largest organizations create and enhance relevance, engagement, and trust amongst their key stakeholders. Using a combination of the right people, processes, and technology, Unison's global team provides deep insights into key shifts in attitudes and behaviors among employees, customers, suppliers, investors, regulators, and society, enabling them to operate at the apex of organizational performance while maintaining their commitment to operating responsibly and sustainably.