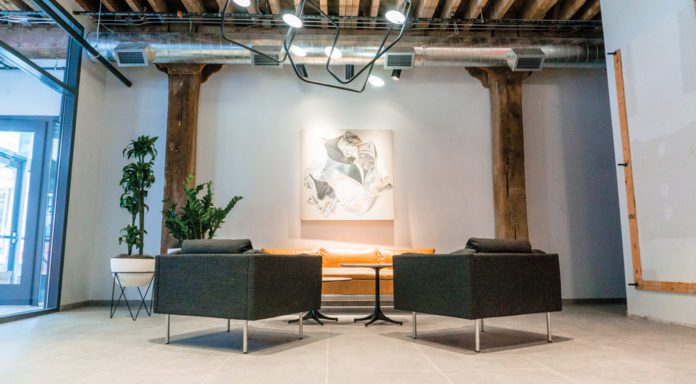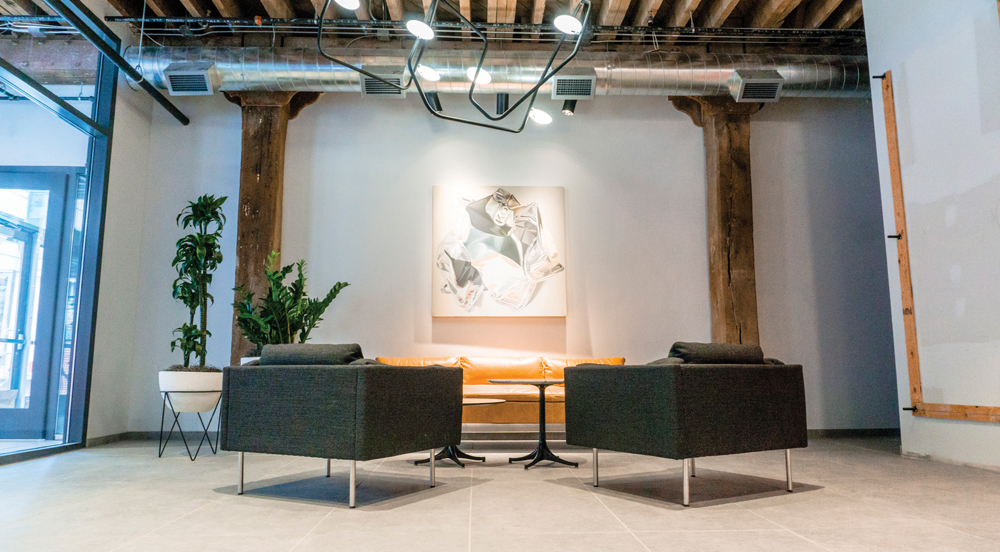 It's been seven years, but Grand Rapids-based CWD Real Estate Investment is finally about to debut its latest successes in the city with the opening of the building at 37 Ottawa Street in May, and the grand opening of the AC Hotel next door, on Monroe Street, set for June 3.
The location places businesses at the epicenter of urban activity and offers a deeper connection to the community and its history. The two
properties will activate the area and link landmark destinations within the City of Grand Rapids.
"We have restored a lot of old buildings and we made the commitment to do the best we could with what we had, given the market realities of Grand Rapids," said Sam Cummings, co-managing partner of CWD Real Estate.
Cummings isn't surprised by the success of development in Grand Rapids, noting the real estate "fundamentals," including quality of life issues inherent in west Michigan, and what he called "extraordinary access" to natural resources, as well as important conservation efforts and access to outdoor public recreation.
"It's a beautiful place to live … It's incredibly accessible to basic services and to an increasing number of exciting things to do," Cummings pointed out. "Plus, it's incredible value. We believe there still is opportunity for price growth, both for rental rates and outright property values. If you look at peer cities, they're much more expensive, and the quality of life (in Grand Rapids) is much better."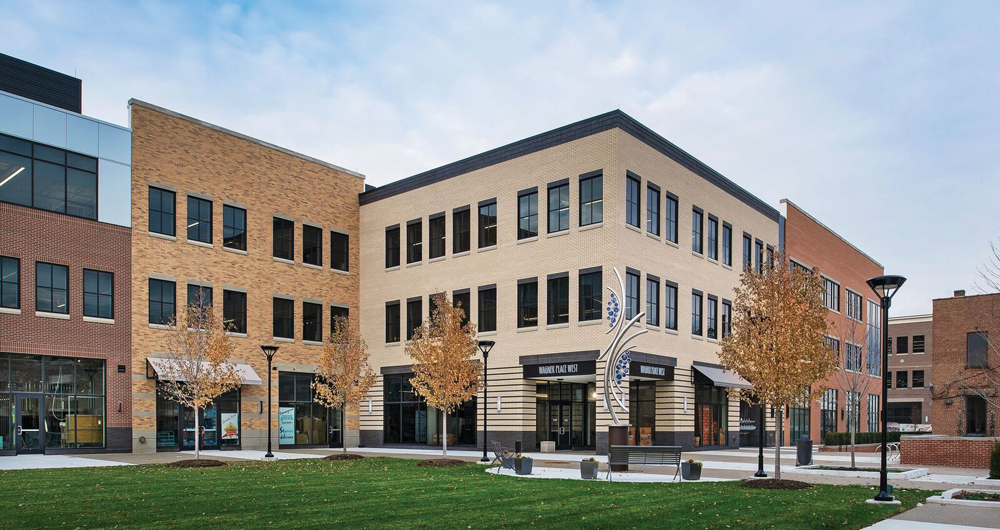 Statistics back optimism
With an unemployment rate (2.9 percent) that's lower than the national average and a flurry of late 2018 retail activity in the Grand Rapids area, Rob Alderink thinks the area is poised for an even bigger 2019.
Alderink, a retail specialist with Grand Rapids-based real estate firm NAI Wisinski of West Michigan, made the observation as part of the brokerage's fourth-quarter 2018 market report, which details successful retail developments in that part of the state, and forecasts good things for 2019.
"The retail market was very strong in 2018," Alderink said. "Interest from retailers also remains strong in the Grand Rapids metro markets, such as Wealthy Street, Michigan Street, Bridge Street and other neighborhoods. The West Michigan retail market is expected to remain active in 2019."
Statistics from the quarterly report seem to back that claim. For instance:
• Overall vacancy rate in the retail market dropped some 2 percent, from 7.5 to 5.4 percent.
• The Southwest and Northwest submarkets each experienced a decline in vacancy while the Northeast and Southeast submarkets remained flat, and the Lakeshore submarket experienced a slight decrease in vacancy.
• Kent County has a record number of hotel rooms under construction and some new construction in the NE East Beltline corridor.
NAI Wisinski's report for 2019's first quarter shows why Alderink is confident about economic success this year:
• The Cheesecake Factory signed a lease for 8,500 square feet at Woodland Mall and will debut in West Michigan in October. It will be the eatery's second Michigan spot; the first is in Novi.
• Woodland Mall has seen new retailers, including REI, Black Rock Bar & Grill this summer and Von Maur this fall.
• City Barbecue, which owns 41 locations in 12 markets, will open a location on 28th Street in Kentwood this year.
• Grand Rapids-based Long Road Distillers plans to open its second off-site tasting room in Grand Haven.
• Wixom-based Boyne Country Sports, an outdoor retailer with locations across the state, plans to open its seventh store in Grand Rapids this fall.
Leaders are encouraged
Business Leaders of Michigan, a roundtable organization whose members drive nearly one-third of the state's economy, said in a recent release that optimism remains strong among the business community, with most leaders anticipating continuing growth during the remainder of 2019.
"Michigan's leaders remain bullish on their ability to grow jobs and investment," said Doug Rothwell, the organization's president and CEO. "Any uncertainty expressed by the state's senior executives is grounded in the unknown surrounding international trade changes."
Most respondents—80 percent—think the U.S. economic outlook is going to stay about the same during the next six to 12 months, while just over 67 percent believe Michigan will also remain stable.
Lauren Leach, director of Real Estate Advisor Services for Conway McKenzie, a global management consulting and financial advisory firm with Michigan offices in Detroit and Grand Rapids, said commercial real estate is a successful venture at this point, but that a variety of factors will determine its success in the future.
Leach said commercial investors can plan on a few things:
• Ride-sharing will start to have an impact on retail real estate, specifically impacting malls and lifestyle centers. Consumers can expect to see fewer parking spaces per square foot of retail space in the future, she said. "This is due to the growth of ride-sharing services which has allowed more consumers to arrive at stores without cars. Many mall landlords now have designated ride-sharing drop-off/pick-up areas." Furthermore, she said, municipalities are taking action and are encouraging "smart growth" by reducing the amount of parking spaces required for approval in new development projects. Wise landlords with liquidity will "focus heavily on redevelopment of shopping centers to stay relevant and focus on adding entertainment concepts." Restaurants, movie theaters, and kid-friendly interactive concepts will be highly sought-after.
• Amazon is growing its business as a manufacturer, directly competing with marketplace sellers by identifying top-selling products they can make and sell on their own.
• Technology continues to play a great role in retail, Leach pointed out. For example, she said, retailers are using "augmented reality" to allow consumers to see a product in relation to his or her own specific space.
• Changes are coming to "big box" stores. Many big-box retailers have filed for bankruptcy or closed locations (Kmart, etc.). Owners, Leach pointed out, are "starting to see that big-box locations may not work in today's environment, so they're adapting and repurposing those spaces."
• Office users are taking retail space. Non-traditional users—urgent care, schools, offices, spas—are attractive to shopping center owners who want diversity and to become "e-commerce proof."
"You can't get your nails done or be tutored online," Leach said.
Things are looking up
While statistics like those being reported by NAI Wisinski on the state's west side portend good things, Eric Larson believes things are looking up economically all over the state.
The CEO of Downtown Detroit Partnership, Larson said the state's economic picture is "encouraging," coming off what he called "a really strong eight years" under former Governor Rick Snyder, an administration he said had "a balanced focus on statewide issues as well as urban policy."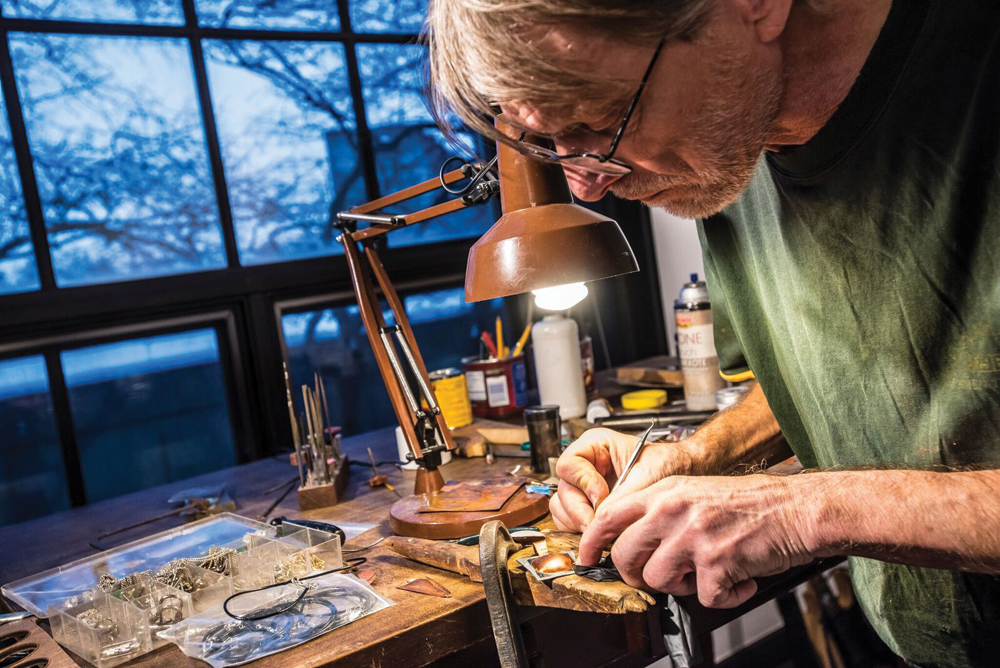 Larson is confident that economic success will continue under Governor Gretchen Whitmer, where he says the "fiscal responsibility in the state and the city of Detroit are on solid ground."
Larson says he's "very interested in how we carry into the next chapter. I think it's really where the focus is going to be for the next four years and, potentially, eight years."
A number of things have Larson encouraged:
• The investment in the local educational system and job training Detroit Mayor Mike Duggan's administration is focused on. "It has provided the idea we have a chance to retrain and retool a segment that hasn't been able to participate in the rising tide the economy has provided," Larson said.
• The "kind of things" being done with Wayne County Community College, having two-year vocational degrees instead of pushing for four-year degrees. "I think there's a tremendous opportunity to create a real lifestyle with that."
• Little Caesars Arena, Larson said, is driving a lot of jobs and traffic.
• The Wayne County Jail site and "being able to transition from what was a failed situation to a win-win for the county" that "gets a new justice system and opens a huge development in the core of downtown."
• The return of industrial development, first with Fiat Chrysler last year and with Google.
"Over the last five years, we've had major project announcements that have not only moved the needle in terms of tax base, but also in confidence and resiliency," Larson said. "These are very, very encouraging signs that put pressure on us locally to be able to deliver, not only in the projects that make people want to come back, but also in the living environment.
Local investment helps
That kind of success is being seen elsewhere, as well. In Dearborn, for example, officials are seeing not only a lot of new investment, but a "lot of reinvestment," with older buildings being repurposed for future success
Cristina Sheppard-Decius, executive director of both East & West Dearborn Downtown Development Authorities, said that, as a result, the community is seeing a growing percentage of occupancy in its retail footprint.
For instance Ford Land, a subsidiary of Ford Motor Co., owns and operates some 5 million square feet of commercial office space, including developmental space in its hometown.
Artspace, a nonprofit providing artist housing, studios, arts centers and arts-friendly businesses in the U.S., refurbished the former city hall property, including 53 residential units and commercial spaces.
Freddy Houston, vice president of the property management division for Artspace, said a survey done when Dearborn approached them about preserving city hall showed the nonprofit the project was a viable one.
He said city officials were "super helpful," the sale was completed and, with some local philanthropy and tax credits from the city, the project was done. More than 50 live-work spaces are now filled with artists plying their crafts, and there's a waiting list of more wanting in.
"Dearborn was really energetic in wanting to utilize city hall," Houston said. "We're about preservation, the building was in decent shape, and the city wanted to preserve it. It's on the historic register. The city felt it would be a good live-work space for artists."
Sheppard-Decius said the city's occupancy rate continues to rise.
"We're seeing more and more commercial opportunities," she said. "I see a lot of local investment, local people who are committed to improving the neighborhoods."
She said that kind of commercial success is also leading to a larger demand for residential space around the downtown area, particularly space available for lease.
"There's a lot of demand for that from the workforce," she said. "The leasing area has grown exponentially. Employees are looking to go to spaces that are economical that they can afford, but have access to the amenities of the downtown area.
"(Leasing) gives them a little mobility, in that they're not locked into something long-term," she added. "It's the economy structure right now. Market rates are so high, leasing becomes more attractive."
All of that, on top of what is happening in Detroit, has made Sheppard-Decius optimistic.
"When I look at it as a regional dynamic, the growth in Detroit is helping growth in areas nearby," she said. "If (developers) can't find something in Detroit, they can find it in the nearby communities. It's good to see good things happening in Detroit. That helps all of us."