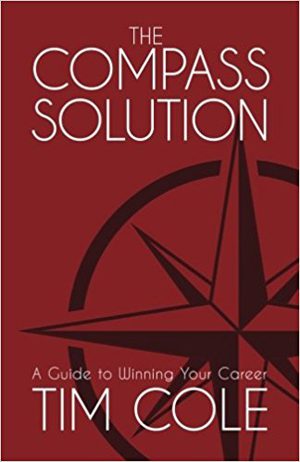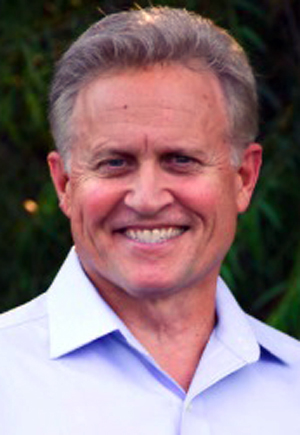 Tim Cole has done the math, and he estimates the average U.S. worker will spend more than 100,000 hours on the job. Cole believes hours shouldn't be wasted; rather, they be an investment in the employee, the company and their combined success.
At the same time, Cole knows that getting ahead is a priority for most people and that they'll do just about anything to move up the corporate ladder. But getting there can either be an exercise in integrity or it can be a game of "follow the toady," Cole said.
That's the name Cole gives to the co-workers who kiss up to the boss, and the "Dance of the Toadies" is a sure sign that something has gone wrong at work. As a CEO, entrepreneur, and author, Cole has turned those experiences and the insights gained into the new book, "The Compass Solution."
These days, Cole is focusing on helping others through his company and the book find their way through a career, whether they have just graduated college or are mid-career professionals who need a boost to make it through to retirement with respect and relevance.
"When I look back, I know I made it through because I was able to identify markers to guide my career as opposed to just experiencing my career," Cole said. "A lot of people fail in their careers because they don't have purpose. They just want a job.
"It's all about personal accountability, and that's just the beginning," Cole said. "Whether you work at a company of five people or 5,000, you have to come to grips with the fact that politics are part of your life. You can't be Switzerland; that's taking a position in and of itself. But if you look at those who navigated the workplace well, you can find a way to be a confident, informed team player without being a toady."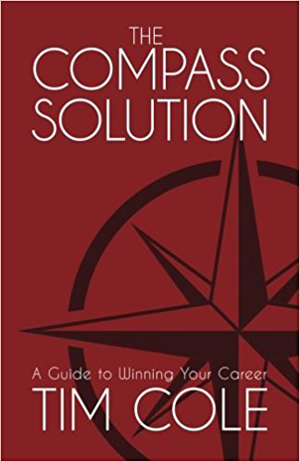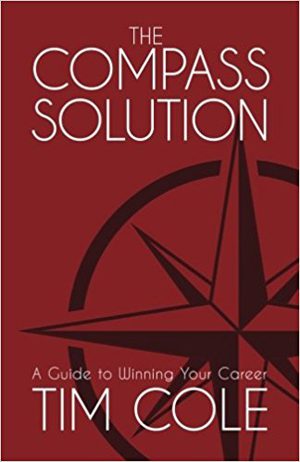 Cole is the founder and chief executive officer of The Compass Alliance. In that consulting role, he brings his vast experience in a variety of business areas, including sales, marketing, human resources, training, market access, and leadership development.
He has enjoyed a number of senior-level positions in the pharmaceutical industry, managing billions of dollars in portfolio and thousands of employees over the course of his career. He played an instrumental role in the growth of a small Midwestern firm into one of the largest healthcare companies in the world. He's helped launched 20 new brands to the market and played key roles in six legitimate blockbusters.
But Cole counts among his most significant accomplishments the ability to survive and thrive in the face of more than two dozen restructures and five mergers and acquisitions. When he sat back after more than 30 years in the business, Cole realized he was among the lone survivors and among few industry veterans to successfully weather the waves of downsizings that swept the pharmaceutical world.
How did he manage it? He believes it is through his understanding of how leaders approach the job. In his book and in his work, he emphasizes the importance of humility, understanding how people work together and focusing on job performance.
"The best thing that happened to me when I first went into a leadership position is one of my mentors sat me down," Cole said. "He told me, 'When you become a manager of people, you're going to believe that you're about 20 percent funnier, charismatic, insightful and smarter. And none of that is true.'"
So what's the difference between a toady and professional? Whether you're the CEO or the guy sweeping the hallways, people should treat you with the same respect.
"If you treat me differently because I'm in charge, then you're engaging in behavior that shows how you play," Cole said. "Some will give up their personal integrity or even their values in sacrifice. Are people able to dance their way to career success? Sometimes. But when the music stops, so does their career."
The toadies – or those people who fawn over a company's leadership – will make you think you're different now that you're in management, Cole said. The truth is you haven't changed – your job as a leader is focused on people's contributions, not their compliments.
How do you avoid being a toady? Focus on managing your career. Treat everyone the same and that they're important. Contribute to the company whether you're a leader or the janitor. Have dignity and offer respect to all.
"A career is not a matter of circumstance. It's a matter of choice," Cole said. "Great companies are built on the foundation of great careers."