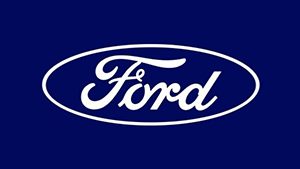 DEARBORN – Ford Thursday announced solid fourth-quarter and full-year operating results for 2021 despite persistent supply chain disruptions in a year the company said is most notable for rapid progress carrying out the ambitious Ford+ plan for growth and value creation, and establishing itself as a leader in must-have connected, electric vehicles.
"Financial performance is obviously critical," President and CEO Jim Farley said in a press release Thursday. "We're also proud that customers see how Ford is taking EVs mainstream, and have already ordered or reserved more than 275,000 all-electric Mustang Mach-E SUVs, F-150 Lightning pickups and E-Transit commercial vehicles – and we're breaking constraints to deliver every one of them as fast as we can."
Customers made Ford the No. 2 seller of electric vehicles in the U.S. in 2021, what Farley called "an important early step toward eventually being the true EV leader." Earlier, he said that the company will double worldwide EV manufacturing capacity to at least 600,000 by 2023 – and for fully electric vehicles to represent at least 40% of its product mix by 2030.
Fourth-quarter revenue ($37.7 billion), net income ($12.3 billion) and adjusted earnings before interest and taxes ($2.0 billion) all were up from 2020. So, too, was Ford's performance against each of those measures for all of 2021.
Full-year net income was $17.9 billion; company adjusted EBIT for the year was $10.0 billion. Adjusted EBIT was squarely within the guidance range of $9.6 billion to $10.6 billion that Ford provided on Oct. 27, after reclassifying its first-quarter 2021 gain on its investment in Rivian following Rivian's Nov. 10 initial public offering. Automotive EBIT from outside North America was the company's highest in four years.
"Our team did a fantastic job working with partners to maximize component availability," said John Lawler, Ford's CFO. "We allocated those volumes to in-demand new vehicles like the Bronco (SUV) and Maverick (small pickup), profitable models like F-Series (trucks) and Transit, and customer orders."
For example, Ford worked with LG Energy Solution to improve battery supply for the Mustang Mach-E, expanding capacity three times over the past 10 months. Benefits from those increases will continue to accrue – to more than double originally contracted volumes by 2023.
Meanwhile, Lawler said, full-year benefits from strong mix and net pricing, as well as lower warranty costs, more than offset the effects of the production losses and higher commodity costs. As a result, automotive EBIT of $7.4 billion and margin of 5.9% for 2021 were both significantly higher than in 2020. Ford ended the quarter with more than $36 billion in cash and $52 billion in liquidity.
Both measures included the company's investment in Rivian, which was valued at $10.6 billion at the end of 2021. At the close of trading on Feb. 2, the value was $6.6 billion. During the fourth quarter, Ford, consistent with its focus on creating value for shareholders, reinstated a regular dividend of 10 cents per share.
The company's balance sheet was further strengthened in the quarter by repurchasing and redeeming $7.6 billion in high-cost debt – also significantly reducing ongoing interest expenses. Around the same time, Ford introduced the North America auto industry's first fully integrated sustainable financing framework, which spans both the auto business and Ford Credit. In November, Ford issued its first green bond, the $2.5 billion in proceeds from which are helping to fund BEV investments.