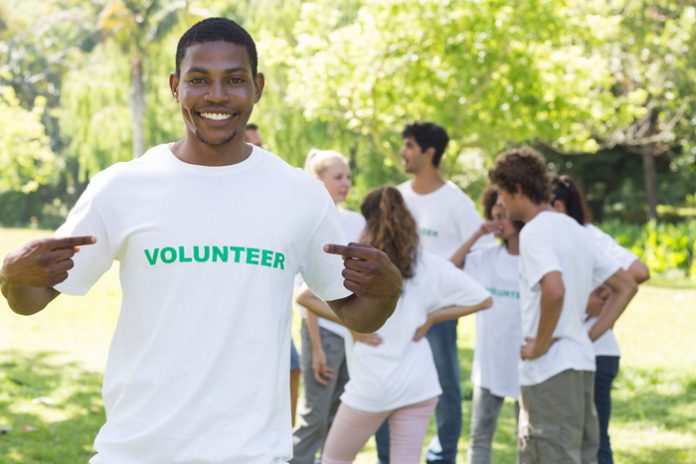 Most companies will find if they survey their employees that these workers not only want to feel engaged at work, but they want to give back to the communities where they live, work and play every day.
That is why having a volunteer program that allows your team members to help out as part of their regular working hours has been so successful for so many companies. One that has done well with such as approach is Cobra Puma Golf, a corporate division of Puma, one of the world's leading sports brands that designs, develops, sells and markets footwear, apparel and accessories.
With about 165 employees in its Carlsbad office, Cobra Puma Golf describes itself as an inclusive company, promoting game enjoyment for golfers of all abilities, attitudes and styles. The brand's full-range portfolio includes COBRA Golf's high-performance drivers, fairway woods, hybrids, wedges and irons, as well as PUMA Golf's sport lifestyle inspired footwear, apparel and accessories.
Fusing performance and style, Cobra Puma Golf brings a focus on innovation, technology, compelling design and superior performance with an edge to the global golf marketplace, said Kayla Pederson, People & Organization Partner at Cobra Puma Golf.
Why should companies look to do good and help employees give back at the same time? There's one simple answer: Retention.
According to the Employee Benefit News, it costs businesses about 33% of an employee's annual salary to find a replacement for every worker – that would be about $15,000 per person for a team member who makes a median salary of $45,000 per year. Those dollars add up quickly, so you want programs that make people want to stay on the job and be happy and engaged.
That is exactly what Cobra Puma Golf seeks through its community programs and volunteer work, officials said.
"We like to help out and are always looking for other ways to give back," Pederson said.
Corp!: What kind of community initaitives does Cobra Puma have?
Cobra Puma Golf: Part of our company's goal each year is to give back to the community and have a target number of hours to achieve each year. We provide employees two days, or 16 hours, of paid time off to volunteer in the community whether it be as part of a company outing or something they want to do on their own. Currently, we are doing a shoe drive to donate shoes to Soles4Souls. Other things we have done include a food drive to create Thanksgiving baskets and a holiday toy drive to benefit the San Diego Center for Children, as well as local beach clean ups and volunteering with the Boys & Girls Club of Carlsbad and the Neighborhood House Association at their annual golf tournament where we provide a clinic and demo for the participants.
Corp!: How did you develop this event or program? A committee? Employee surveys? 
CPG: We have a company "Values Team" that helps to coordinate some of the larger company events or some departments will kick off the idea and the rest of the company will pick it up and contribute.
Corp!: What is the reaction from your team members?
CPG: Employees seem to be really happy that they are able to help others less fortunate, especially right here within our own community. It's nice to see that come from our population of employees