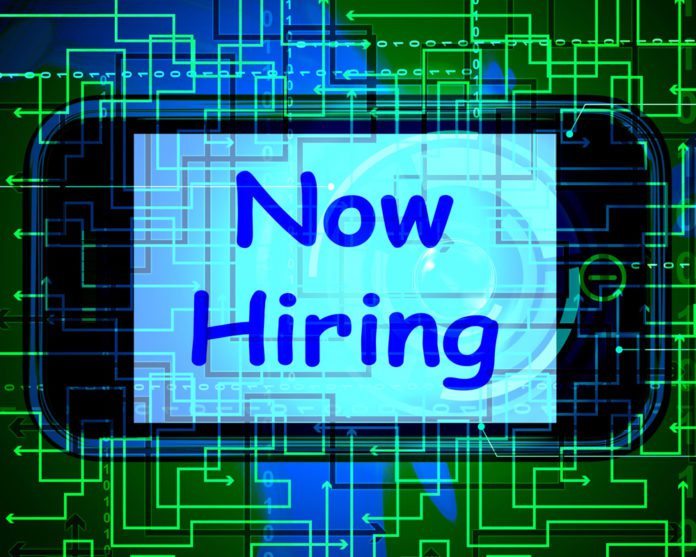 A big spike in cases of the omicron variant of COVID-19 was expected to have a fairly negative effect on the January jobs report.
But, according to figures released Friday by the Labor Department, it didn't happen, at least not to the degree some had expected.
The U.S. economy added 467,000 jobs last month, although the unemployment rate rose very slightly to 4%. According to CNBC, the Dow Jones estimate was for payroll growth of 150,000 and a 3.9% unemployment rate.
The survey for the monthly report was taken in mid-January, around the time the omicron variant was beginning to peak with close to 1 million new confirmed cases each day. The rapid spread during that period upended many parts of the economy, closing schools, day cares, and a number of businesses, forcing parents to scramble.
According to The Washington Post, the data in the new report may have been "heavily affected" by distortions from the virus, and there are signs the labor market has improved markedly since mid-January..
Nearly nine million workers were out sick around the time the survey was taken, according to The Post, some of whom could have been counted as unemployed based on the way the survey is conducted.
Last year, the U.S. economy added some 500,000 jobs a month. Some 6.4 million jobs were regained after heavy losses in the early stages of the pandemic. The country still has more than 3 million fewer jobs than it had before the pandemic.
"Omicron is going to make it look like things dropped off a cliff in January, but overall they did not," Drew Matus, chief market strategist for MetLife Investment Management, told The Post.
The biggest employment gains in January came in leisure and hospitality, which saw 151,000 hires, 108,000 of which came from bars and restaurants, according to a report by CNBC. Professional and business services contributed 86,000, while retail was up 61,000, the network said.
The labor force participation rate rose to 62.2%, a 0.3 percentage point gain. That took the rate, which is closely watched by Fed officials, to its highest level since March 2020 and within 1.2 percentage points of where it was pre-pandemic.
"Maybe the best news of all is … the labor force participation rate," said Rick Santelli, an editor for CNBC's Business News Network. "That's a nice pop."