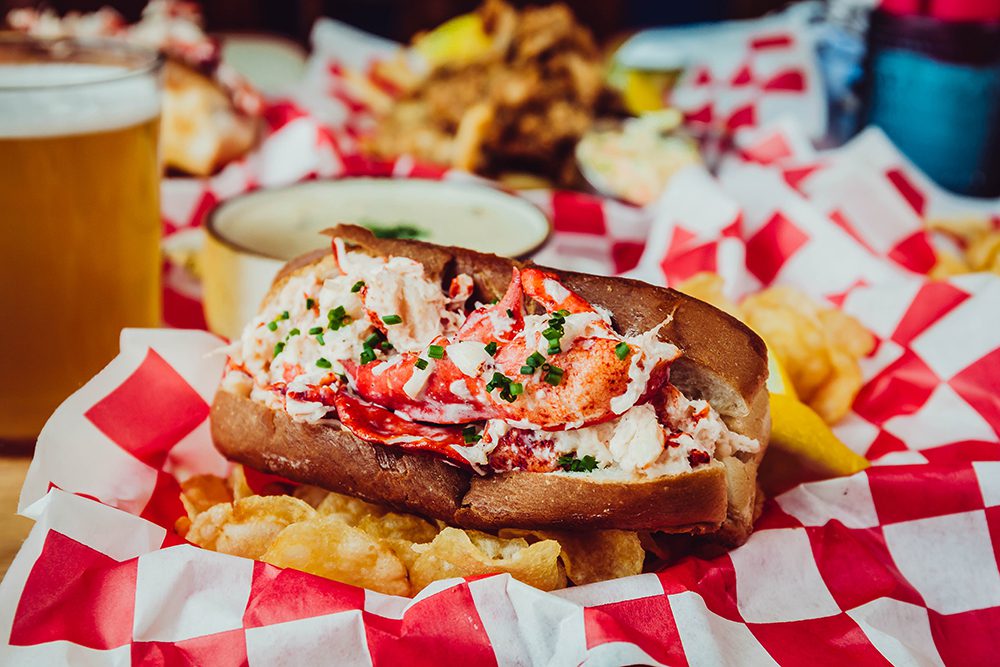 In January, the Szott Auto Group got a new truck to help bolster its off-site delivery service, a nicety the dealership offered and accounted for about 30 percent of its car purchases.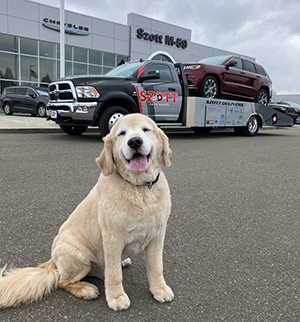 Then, coronavirus shut down most businesses to the public – and that number turned into 100 percent in a matter of hours. To adapt, Thad Szott said his leadership team connected with employees to get everyone on board for this shift, refined the auto group's website to help car buyers make detailed decisions and created new protocols to work with customers such as hands-free paperwork.
"We closed our showrooms, so everything had to be done virtually," said Szott. "As a group, we were a little bit ahead of the curve. We were already delivering 30 percent of our vehicles off-site without people ever stepping foot in our dealership. But to go to 100 percent overnight? We had to change and evolve."
Companies large and small are learning to evolve in this COVID-19 pandemic, but it is a much more nuanced shift for some brick-and-mortar businesses that traditionally don't sell online. Experts initially had thought consumers would postpone larger financial purchases, such as cars, homes and fine dining given the challenges of making and completing these normally expensive purchases.
However, there are examples of businesses such as Oakland County's Szott Auto Group and Birmingham restaurant Hazel, Ravines and Downtown where they are defying expectations and continuing to see business grow through online sales and touch-free delivery options, giving consumers a static-free experience that encourages them to buy.
Consumer conundrum
Consumers are a tricky lot generally, economists and experts say. Some may not want to buy anything during the pandemic experience, either because of fear, job loss or a loss in job hours. Other consumers may be ready to buy, using their economic-stimulus checks or savings to make impulse purchases, such as household items or comfort food.
"Economists call it elasticity or how flexible consumers are to changes in price," said Dr. Patrick Gourley, assistant professor of economics and business analyst in the College of Business at the University of New Haven in West Haven, Conn.
"For example, gasoline is relatively non-elastic. Whether the price goes up or down, you will buy the same amount. But donuts? They're more elastic. You don't need it," Gourley said. "With housing, people are more flexible – you might have to move for work so you need to buy or sell. But cars? They're elastic. You may want it, but you don't need it today so it is easier to put it off."
Gourley said he believes some consumers will be more willing to buy if there are incentives, especially with big-ticket items. Other shoppers, like him, may wait to see if there are good sales on things they have been waiting to buy, such as his desire to buy a new tent.
"There's got to be something if they want their sales to go up," Gourley said.
Sophisticated sales
Finding ways to make a purchase easier is key to what has helped businesses including real estate, restaurants and auto dealerships busy during the coronavirus quarantine. Much of the success in selling for these industries has been their rapid utilization of technology – they created online tools that helped their customers make a purchase, especially when it is a large one.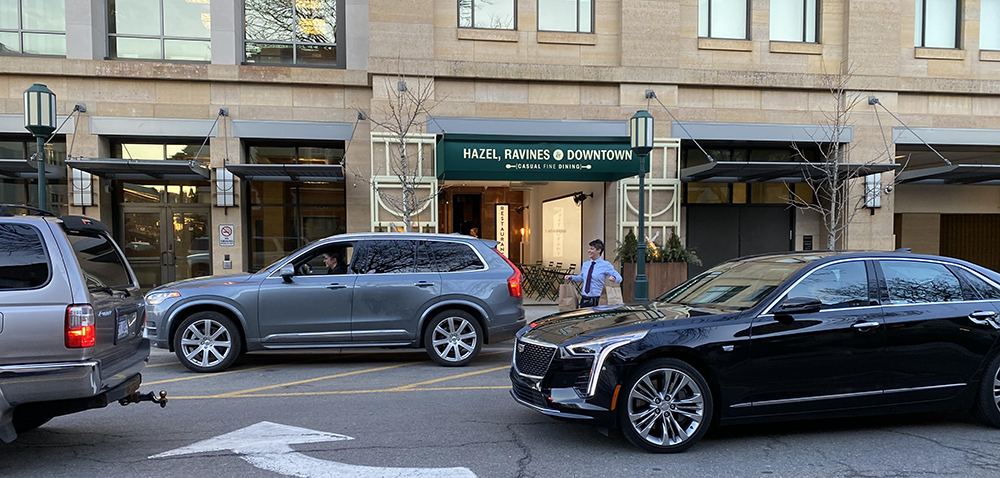 Hazel, Ravines and Downtown in Birmingham is traditionally an upscale, fine-dining restaurant, but it had huge success recently with its curbside carry-out and local delivery thanks to a great website and loyal customers, said co-owner Beth Hussey.
"It was five times the response we expected and planned for," said Hussey. "And we used the unbelievable volume of last summer's (successful menu takeover) Hazel's Lobster Pound as a guide."
She said the restaurant sold an incredible 1,600 lobster rolls and 100 lobster roll kits at nearly $100 for each kit, bringing the total to about 2,000 rolls alone. Half of those sales came in on Friday, which made pick-up options busy. But customers were patient and everyone got fed thanks to some quick re-ordering of ingredients from kind vendors, Hussey said.
Figuring out demand was possible because of the restaurant's brand-new online ordering system – staff could see how many orders were coming in and that it was larger than expected. It also helped that Hazel Ravines had this perfect curb cut right in front of its location, allowing three cars to park at a time and safely allow for curbside carry-out to ensure safety.
To make the following weekend orders more efficient, Hussey said they also enhanced their phone system to handle any rush in call-in orders.
Optimizing online
Szott said having the staff buy in completely to buying online was a key first step to transitioning the auto group. Everyone in sales to service to delivery stepped up, and that has made all the difference, he said.
"We had to get an energetic culture with the team," Szott said. "We know how to do it; we just have to do it every time. That meant getting in touch with consumer demand."
Thankfully, buyer leaders never fell off – people just started sending emails and texts more than telephone calls, Szott said. That meant the Szott sales team had to follow up in that same manner, allowing customers to set the tone and timing of the conversations. So if a customer wanted to talk cars on Facebook Messenger, that's what Szott did.
"That was a key message to our team: Be flexible on the way people want to communicate. Figure out what the best way is and stay on that platform until they say elsewise. We want them to be comfortable, whether that's on their tablet, phone or computer. We've embraced that and encouraged it," Szott said.
The sales team followed up with video messages, showing the car that the customer was interested in in real time. That kept the sales process moving forward and kept customers engaged, he said. The dealership also updated its website with real-time information for customers so they could see a payment plan, trade-in value on another car and everything else they wanted quickly and easily.
That branded delivery truck also has been essential. The delivery truck brings a sanitized vehicle to the customer with the necessary sales paperwork on the passenger seat. The customer reaches in, signs it and puts it back into the delivery truck to take back to the dealership. No one makes contact and everything is hands free, Szott said.
"Customers wanted it, but our employees also wanted that same process," Szott said. "They want to feel comfortable and safe as well as a way to do social distancing and still deliver."