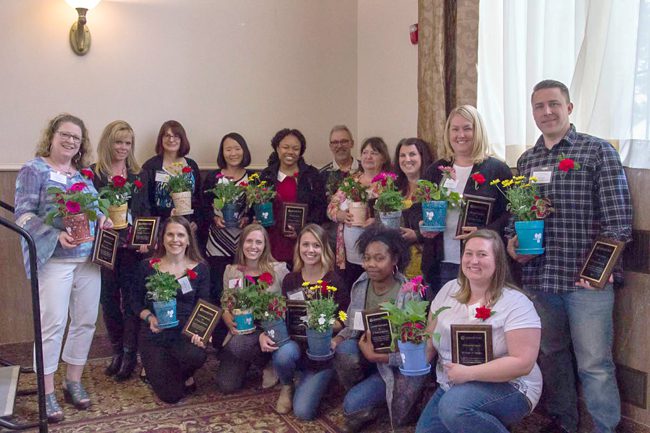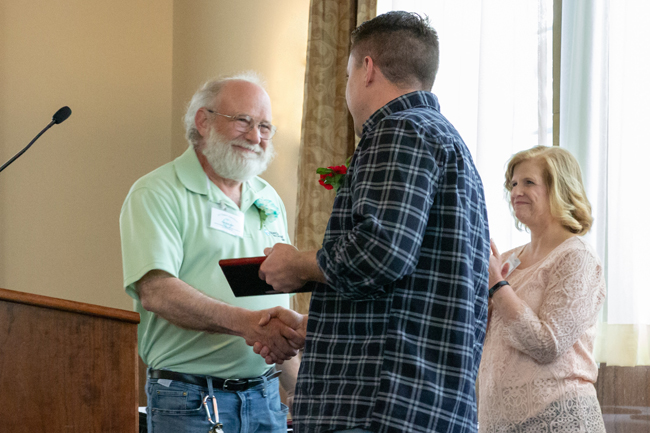 Retaining quality employees who give their all to your business or mission is a key element of any company's success story.
That is one reason Special Tree, a rehabilitation provider, goes out of its way to give its "Old Timers" the royal treatment. Every year, the Romulus-based company hosts a luncheon for employees who have been with it for more than 10 years – and it is one of the most sought-after tickets, officials said.
The springtime event is a casual luncheon that features speeches, roasts and toasts, explained Director of Workforce Engagement Kate McClain.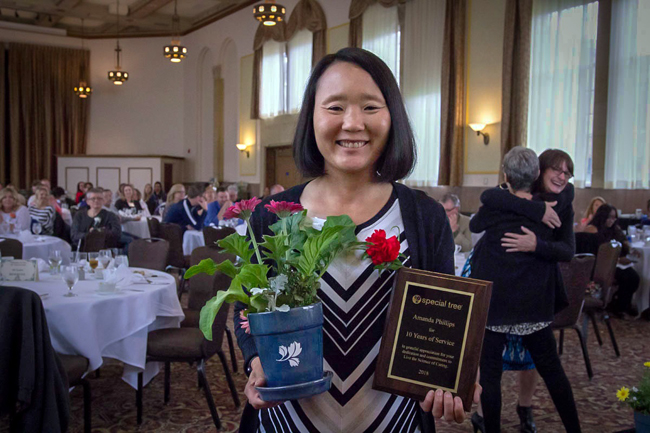 "Special Tree is a family business. People truly feel a part of the Special Tree family," McClain said. "Our CEO, Joe Richert, and other shareholders know people personally. They've kind of grow up together in a way. The company is 45 years old and some of these people have been here 20, 25 or even 30 years."
Richert began the event in 2001, driven by a desire to show appreciation for longtime employees. He gathered them at a restaurant for a banquet lunch, celebrating with speeches, gifts and food. As the company grew and employees continued to stay, the event outgrew that restaurant and moved to a hotel conference center.
"It's a longstanding tradition, an important part of our culture at Special Tree," McClain said. "Sometimes they're toasts, sometime they're roasts. But they're always friendly."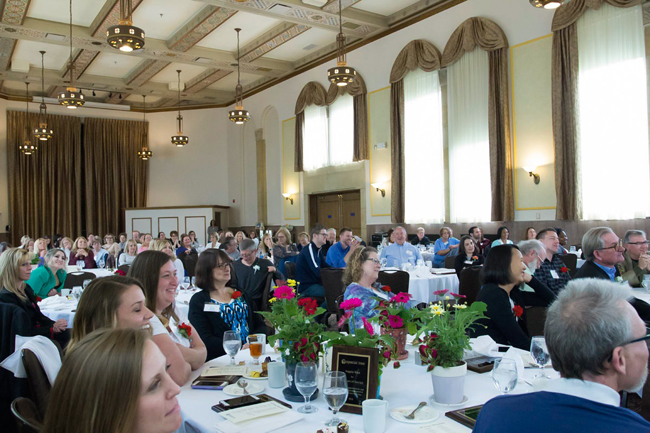 An honor to attend
Attendance numbers are just one marker of Special Tree success. Employees are recognized for tenures that stretch as high as 30, 35, 40 years of service. The most recent numbers from the U.S. Bureau of Labor Statistics show that the median tenure of an employee is 4.2 years.
As many as 150 people attend the luncheon, the amount of years of experience in the room can accumulate to centuries. This year, 11 employees are first-time honorees. Among 31 honorees at the luncheon, there will be a collective 510 years of experience in one room.
Since 1974, Special Tree has been one of the premiere rehabilitation providers for persons with brain injury, spinal cord injury, and other disabilities, and was Michigan's first post-acute neurorehabilitation organization. Special Tree provides a full range of care for children and adults including sub acute, outpatient, residential, vocational, and home health care services at over 30 locations throughout Southeastern and Mid-Michigan.
"We're good at taking care of our clients but also taking care of our employees," McClain said.