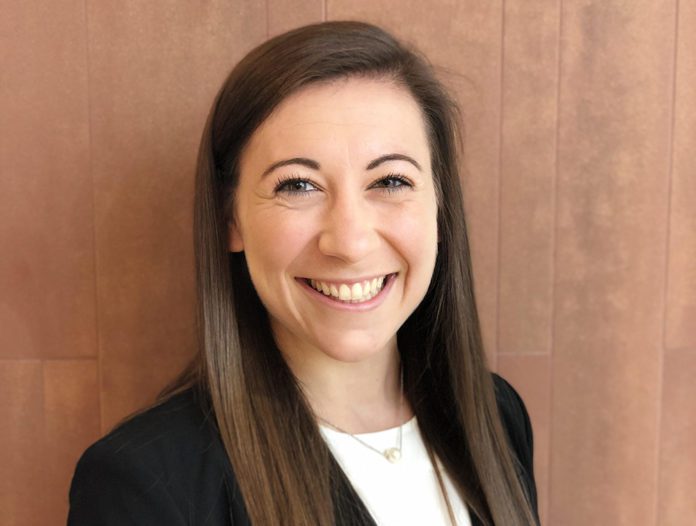 The Heat and Warmth Fund (THAW) recently announced it has launched its inaugural Power Forward Emerging Leaders Council to bring younger voices forward as it works to stabilize and empower Michigan families.
In 2020, THAW sought nominations of millennial leaders of diverse backgrounds to lead this effort. Embracing and encouraging differences in age, race, ability, ethnicity, family or marital status, gender identity and expression, language, national origin, physical and mental ability, religion, sexual orientation, socio-economic status, and other characteristics, THAW has formalized the council.
The purpose of the Power Forward Council is four-fold: to create a pipeline of talent for THAW and the nonprofit community of Michigan; to establish a diverse and inclusive council that represents the community THAW serves; to build and expand awareness of the mission and organization throughout the region; to improve opportunities for volunteerism.
THAW CEO Saunteel Jenkins says: "I see this council as a place where young folks can come, learn, and grow as professionals. This is where they can give their best ideas as well as challenge those in the room who've been doing this for a while. I hope that our Power Forward Council becomes a power force for The Heat and Warmth Fund and that they will help us make sure that our best days are ahead of us."
Many of the council members are already leading efforts that relate to THAW's powerful mission of stabilizing and empowering Michigan families, providing access to resources, and opportunities for residents to thrive. Together, these new voices at the table will use their creative and professional gifts to collaborate on various projects, setting goals with access and inclusion in mind.
The council currently consists of 14 members:
Dayna Asante-Appiah – Online MSW Program Manager, University of Michigan
Che' Baker – Family Reunification Worker, Orchards Children's Service and graduate student
Charles Bazner – Customer Advocacy Senior Analyst, DTE Energy
Claudia Bazzi – Radiologic Technologist, Ascension Providence Hospital Imaging Center
Mariah S. Manuel-Berry – Capital Markets Training Team Leader, Quicken Loans
Katherine Brown – Engagement Manager, Detroit Regional Chamber
Yvonne G. Navarrete-Castañeda – Counties Project Coordinator, Policy and Research Team, We The People Michigan
Courtney E. Smith – Founder and Chief Executive Officer, Detroit Phoenix Center
Amanda Spinner – MBA/MS student at the University of Michigan Ross School of Business
Kyle Stuef – Brand and Communication Specialist, Identity PR
Colin M. Talia – Financial Advisor, UBS Financial Services
Terrence White – Vice President, Relationship Manager, PNC Bank
America Yahya – Sociology and Anthropology student, Wayne State University
Eva Zenilman – Student at the University of Michigan Ross School of Business
The Heat and Warmth Fund (THAW) is stabilizing and empowering Michigan families, keeping them healthy, safe and warm. THAW, an independent 501(c)(3) non-profit organization, distributes utility assistance to low-income residents throughout Michigan. In the past two years, THAW distributed more than $18 million in utility assistance to over 28,000 Michigan households. Since its inception in 1985, THAW has distributed over $200 million in assistance to more than 280,000 Michigan households.