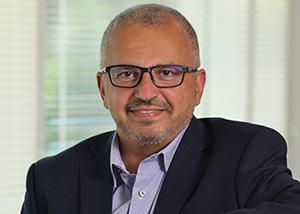 FARMINGTON HILLS, Mich. — Bosch in North America announceed Peter Tadros as the new regional president of its Powertrain Solutions division in North America.
As the powertrain mix in the North American market goes through a transition with increasing electrification, Bosch continues to demonstrate its leadership for all things propulsion with a growing electrification and fuel cell business complemented by innovation for the internal combustion engine (ICE). The Powertrain Solutions division at Bosch groups together all of the company's expertise in the area of powertrain, supporting passenger car, commercial and off-road market segments with a broad portfolio of products and services.
Tadros brings 20 years of experience to his new role.
A seasoned leader with experience with Bosch in Germany and North America, Tadros assumes leadership of the Powertrain Solutions business in North America. He is responsible for manufacturing, engineering, finance and sales in the North American region.
"We are at a transformational time in the region with major shifts happening related to the powertrain," said Mike Mansuetti, president of Bosch in North America. "Peter has built a diverse background in his more than 20 years at Bosch that empower him to build on our established success in the area of propulsion solutions."
Previously, Tadros was global president of Port Fuel Injection for Bosch in Stuttgart, Germany and also served as regional business unit leader for Port Fuel and Gasoline Direct Injection in North America. Since joining Bosch in 2001, Tadros has held leadership roles in program management, business development, marketing and executive business unit management in the U.S. and Germany.
Most recently, Tadros has been responsible for building up the company's powertrain manufacturing capacity in North America. Bosch is ramping up production in North America to support powertrain electrification as part of the company's investment and growth in the area of electromobility. At the same time, the facility is also experiencing growth in its on-going support of the internal combustion engine. Bosch continues to offer its customers technologically-neutral options for the powertrain with an enduring focus on increasing efficiency and reducing emissions.