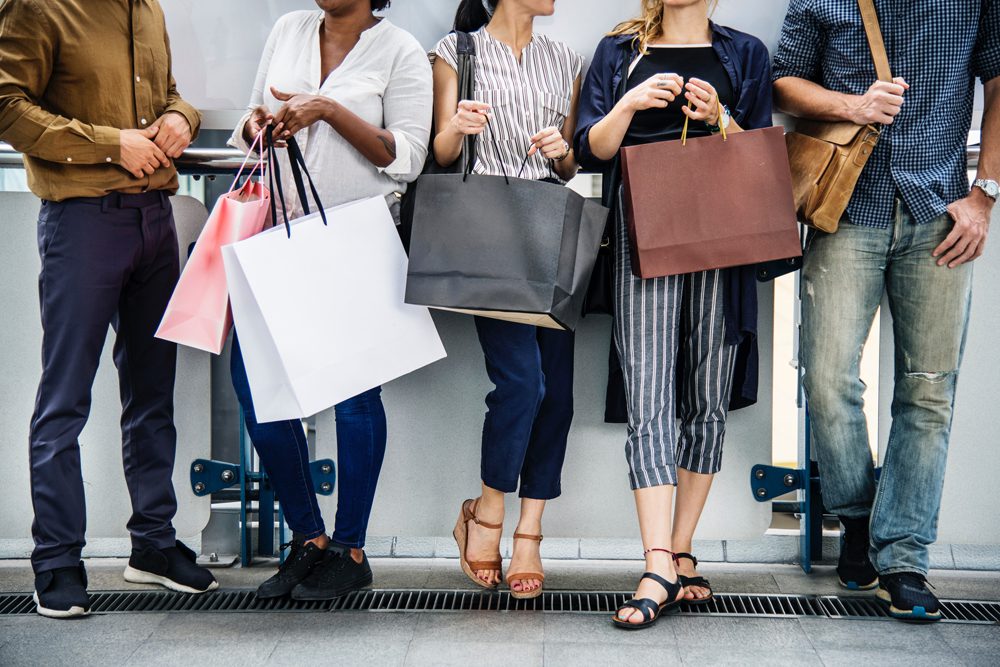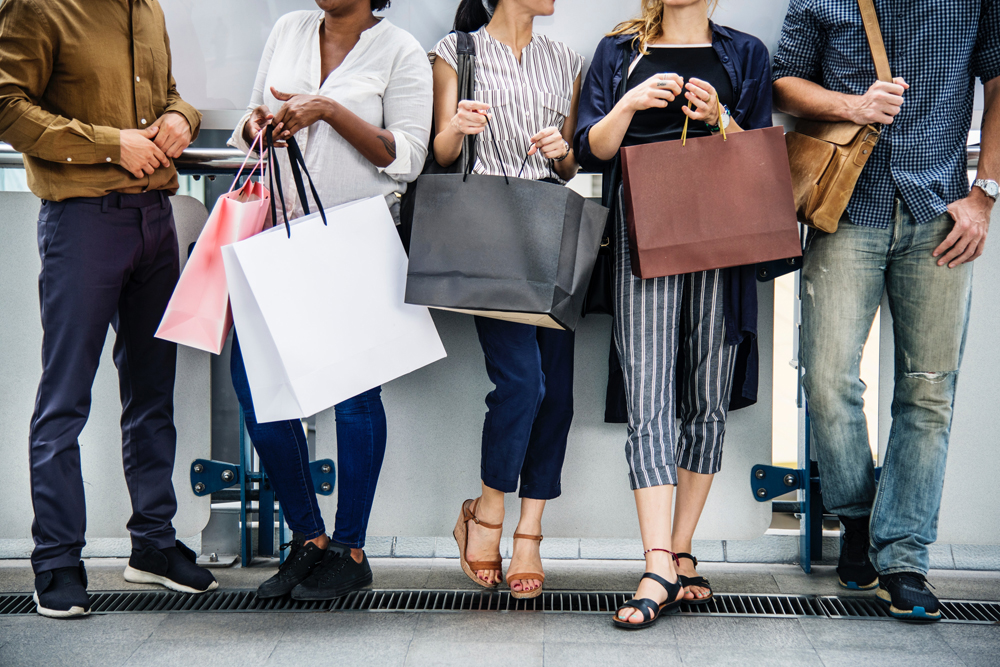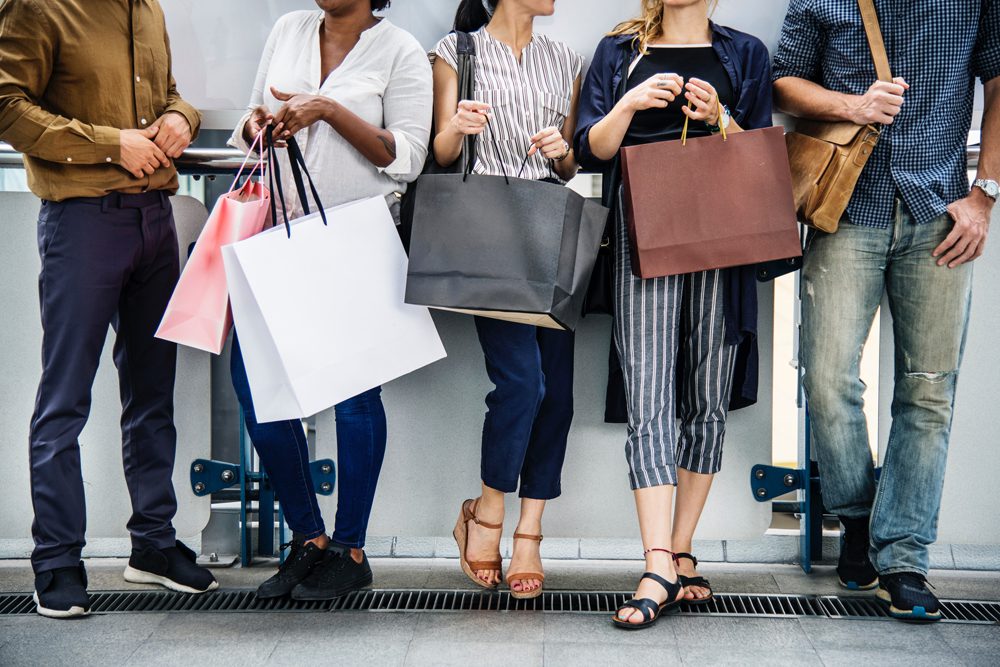 It's become a jumble of shopping holidays: Black Friday rolls into Small Business Saturday, which then after a one-day break becomes Cyber Monday.
Each of these retail events once had a separate purpose and personality – they even competed against one another for customers. Now, retail experts say, consumers and retailers have combined these shopping days into one grand spending spree.
But surveys show that consumers continue to enjoy these mega sales and got out into the stores during Black Friday 2018, giving retailers hope that the upcoming shopping season will be profitable. The International Council of Shopping Centers (ICSC) reported that an estimated 151 million people visited a mall or shopping center over the "Black Friday" weekend. ICSC found that 49 percent of shoppers spent more than in 2017, and 30 percent spent the same as last year.
Gift-buying claimed the largest share of this spending, with shoppers spending an average of $227.70 on Thanksgiving and Black Friday. The shopping was not expected to stop on Black Friday, as adults surveyed planned to spend $189.90 on the Saturday and Sunday after the big day.
"Black Friday kicked the holiday shopping season into high gear, driven by positive consumer sentiment and great deals from retailers," Tom McGee, President and CEO of the International Council of Shopping Centers said in a statement. "More shoppers visited their local mall or shopping center this year than last year, proving again that this holiday season is going to be strong and that consumers want to spend money on gifts for family and friends."
Also, ShopperTrak released preliminary shopper visit data for brick-and-mortar retail stores and shopping centers on Thanksgiving Day and Black Friday. It found that shopper visits resulted in only a combined 1 percent decline for the two-day period compared to last year, with a 1.7 percent decline in traffic on Black Friday versus 2017.
"The fact that the combined shopper visits remained almost the same this year compared to the last three years proves that the notion of Black Friday not being popular anymore is a myth," Brian Field, senior director of global retail consulting for ShopperTrak said in a statement. "Shopping in physical stores during the holidays continues to be an exciting annual event for consumers and based on the Black Friday traffic data, retailers are in for a successful holiday season."
Turkey then shopping
The National Retail Federation along with Prosper Insights & Analytics predicted 164 million people would go shopping from Thanksgiving Day through Cyber Monday. Those surveyed said that Black Friday is their favorite day to go out to stores, hitting the sales in brick-and-mortar locations from Thanksgiving night through Small Business Saturday. Cyber Monday then gives these same shoppers a chance to do some online saving, offering bargain pricing on websites from Amazon to Meijer to Zulily.
"Whether it's heading to the stores after finishing their turkey or going online on Cyber Monday, consumers will be shopping all weekend and retailers will be ready to meet the demand," said Matthew Shay, president and CEO of the National Retail Federation, a trade group. "Retail is a vibrant, dynamic and competitive industry, but one thing is certain – consumers are the winners no matter which day or which way they shop."
Stores are unveiling new merchandise, boosting their marketing and taking to social media to advertise their specials. There's the soft opening of Shinola's new retail space in the soon-to-open Shinola Hotel on Black Friday, which is sure to draw customers to see the brand-new space. The location—Shinola's fourth location in the metro Detroit area—encompasses 1,600 square feet at 1420 Woodward Ave. It will feature the brand's full lineup of modern goods, as well as items soon to be enjoyed by guests at the new Shinola Hotel, slated to open in December.
Small-business holiday
Small Business Saturday, which debuted in 2010 as an initiative by American Express as a day to show support for local small businesses, has become popular in its own right.
Consumers now have a "defined opportunity" to enjoy strolling down their town's Main Street one day after the hustle bustle of Black Friday, said Charlie Owens, state director of the National Federation of Independent Business in Michigan.
"There are many benefits to shopping at small businesses all over our state on this special day," Owens said. "Small stores carry unusual gifts you might not find at a chain store, and many are running specials on Small Business Saturday. A business owner will offer great personal service because they want return customers."
But some pessimistic retail observers wonder if the blurring of timing as to when these sales start – some advertising had Black Friday sales starting as early as the second week of November – will water down how much actual shopping will take place on the weekend versus spread out through November and December.
Of those shopping this year, officials with the National Retail Federation said 65 percent of those surveyed noted they are doing so to take advantage of deals and promotions retailers will offer, while 26 percent cited the tradition of shopping over Thanksgiving weekend and 23 percent said it is something to do over the holiday weekend and the same number said it is when they start their holiday shopping.
Last year, retailers raked in $7.9 billion on Black Friday, up 18 percent year-over-year. Sixty-six million people shopped online and an estimated 77 million consumers did their buying in-store.
Though more people shopped in-store and online on Black Friday 2017, Cyber Monday continues to beat Black Friday's online sales. Last year, 81 million consumers shopped on Cyber Monday, bringing in $6.59 billion for retailers. With a year-over-year increase of nearly 17 percent, that event set an all-time record of the most ever spent on the digital holiday.