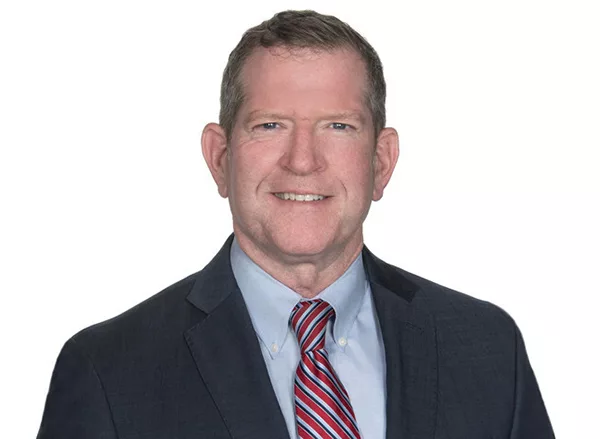 TROY, Mich. (PRNewswire) — Rehmann, a fully integrated professional advisory firm, announced the appointment of Charles (Chuck) Story as Director of Operations for Corporate Investigative Services.
Story replaces Bill Kowalski, a 14-year Rehmann veteran who announced his retirement in March and will be staying on through the end of the year to aid in Story's transition.
Boasting 20 years with the FBI, Story most recently held the position of Supervisory Senior Resident Agent of the Detroit Division, Flint Resident Agency (FLRA), where he led and supervised investigations into gang and violent crime, financial and healthcare fraud, violent crimes against children, and domestic and international terrorism.
"Chuck brings over two decades of collaborative and analytical skills to Rehmann and will offer comprehensive solutions to new and existing clients," said Kowalski. "I am thrilled to be passing this role over to Chuck, as his experience will further solidify the firm's commitment to providing value in solutions to clients."
Story's service areas at Rehmann will include investigative services, forensic accounting, and general personnel management, and will aid industries including school districts, government entities and municipalities. In addition, he will assist business development practices and collaborate with colleagues to discover and assess new business avenues.
"Rehmann possesses a team of quality problem-solvers, many of whom boast an impressive tenure at the firm," Story said. "I look forward to bringing my unique skill sets to Rehmann to work collaboratively with new colleagues, interact with a diverse set of clients and grow the firm's investigative accounting services."
This is the latest of several recent changes firmwide. In January, Rehmann underwent executive transitions as Stacie Kwaiser was named CEO while Stephen Blann assumed Kwaiser's previous position of COO. The firm additionally announced two business combinations last fall, expanding its reach in West Michigan and in Orlando.
"2022 was an exciting year for the firm, and we anticipate 2023 will be as well, as we welcome Chuck to the team and further establish Rehmann as a firm that provides detailed forensic accounting," Kwaiser said. "We are excited to see growth through the remainder of the year and know that Chuck will be an integral part of it."