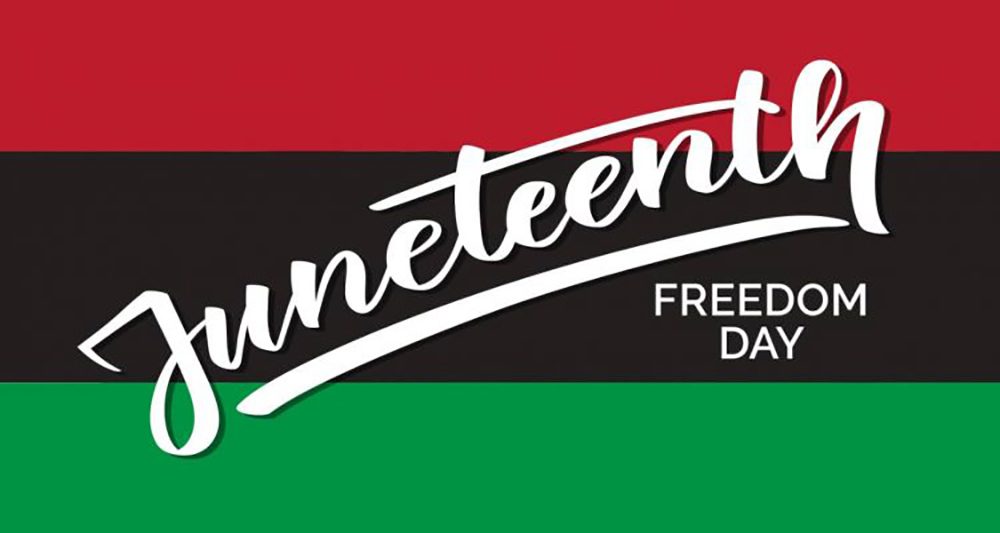 Juneteenth is recognized in 47 states as a state holiday commemorating the end of slavery, though talks in Congress about making it a national holiday haven't gotten very far.
That hasn't stopped a string of companies from making the June 19 holiday a paid holiday for employees.
Detroit-based Quicken Loans, the country's largest mortgage company, announced on Social media Friday it was joining the growing number of companies making the move. The decision affects some 30,000 Quicken employees.
Jay Farner, Quicken's chief executive, tweeted Friday that Juneteenth will be a paid holiday "for team members who choose to commemorate" the day.
"We are encouraging those team members to use it to have a voice, to contribute to the community, to celebrate their identity or use it to learn more about addressing racial inequity," Farner tweeted.
The holiday got its name as a combination of "June" and "nineteenth." That was the day in 1865 when Union soldiers told slaves in Galveston, Texas, that they'd been freed and the Civil War had ended.
Many of the companies joining the line offering Juneteenth as a paid holiday have announced it on social media, including the primary social media site. Twitter and Square made the announcement last week.
More: Summer Camps, Some School Activities Allowed as Stay-Home Order Expires
More: MEDC Announces $4.35 Million in Low-Interest Loans
More: Meijer, Other Retailers To Begin Accepting Bottle Returns
The announcements are coming in the wake of the death of George Floyd in Minneapolis and the resulting protests and unrest.
Twitter chief executive Jack Dorsey, a founder of Twitter and mobile payment company Square, announced their initiative the same day as Floyd's funeral.
"Both Twitter and Square are making #Juneteenth (June 19th) a company holiday in the U.S., forevermore," Dorsey tweeted. "A day for celebration, education, and connection."
Other companies making Juneteenth a holiday or otherwise commemorating it, according to published reports:
CNN reported that Nike CEO John Donahoe announceed in a letter to employees Thursday that the sportswear company was making Juneteenth a paid holiday, along with several other actions the company plans to take in the wake of the racial justice demonstrations.
"At Nike, Inc., we aspire to be a leader in building a diverse, inclusive team and culture. We want to be better than society as a whole," Donahoe said in the letter, according to CNN. He added that observing Juneteenth is an opportunity "to better commemorate and celebrate Black history and culture."
Vox Media and The 19th, a non-profit newsroom in Texas, also said they're observing Juneteenth.
NFL Commissioner Roger Goodell sent a memo to teams Friday announcing the Juneteenth holiday, according to multiple published reports.
"Juneteenth not only marks the end of slavery in the United States, but it also symbolizes freedom — a freedom that delayed, and brutally resisted; and though decades of progress followed, a freedom for which we continue to fight," Goodell said.