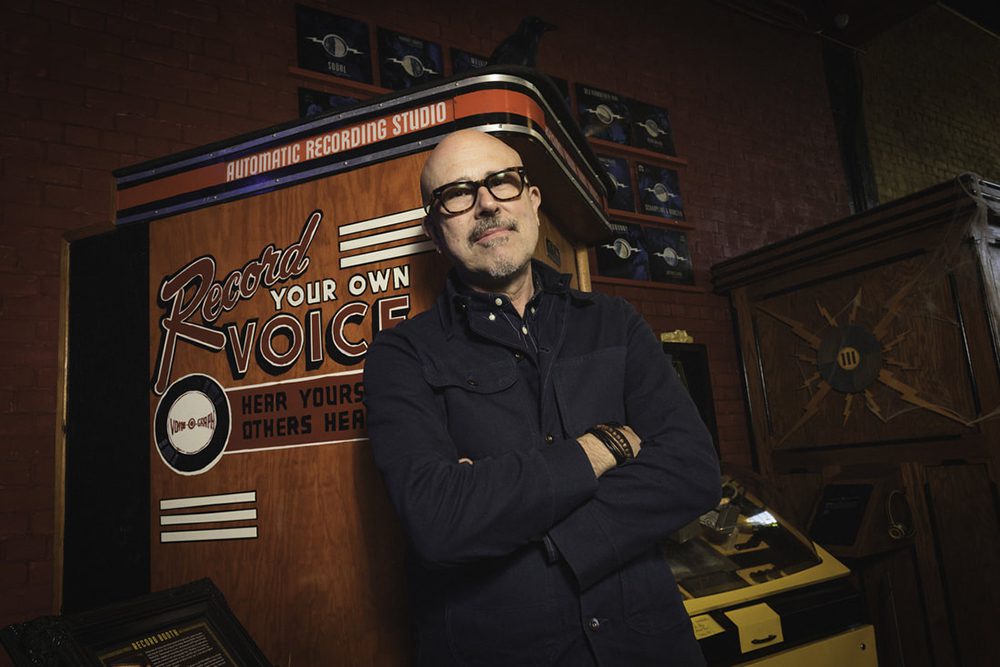 For any author, finishing a book is just the start of the hard work. Marketing the work you created takes years, and it typically starts with a huge, in-person book launch at a fancy place with all of your friends and admirers.
Then, cornonavirus changed all of that. Authors including Ferndale's Michael Zadoorian have had to shift to new ways of promoting their work, brand and storytelling. And that's a lesson any business owner can learn from in this pandemic.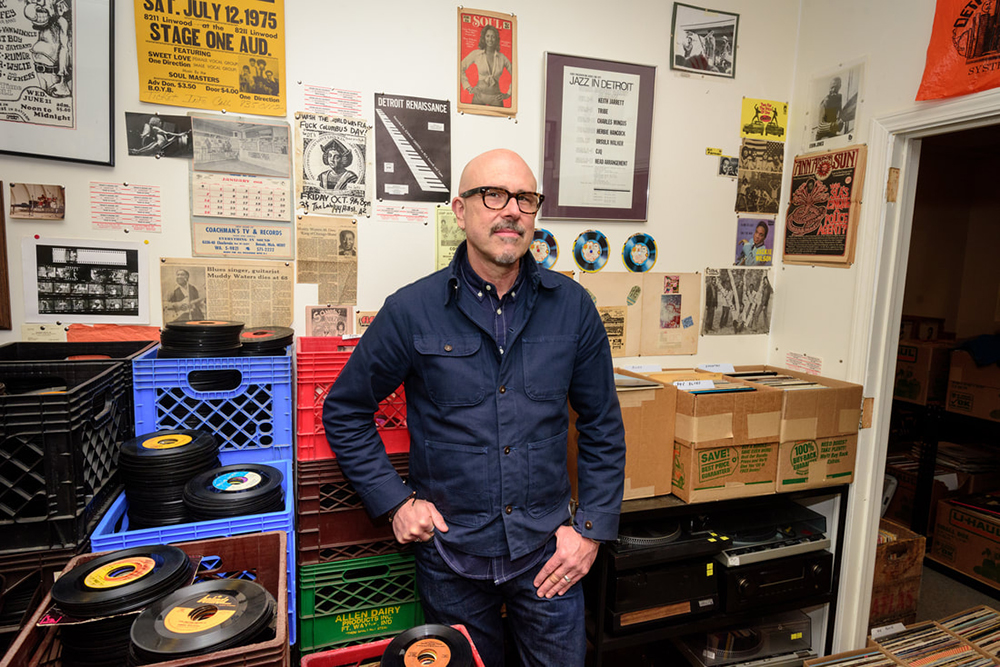 At 8 p.m. Tuesday, Zadoorian is doing a special Facebook Live event on the launch day of his new book, "The Narcissism of Small Differences." He will do a live reading with musical accompaniment by Luis Resto, then a virtual question-and-answer session. The event, presented by Oak Park's Book Beat, promises to be innovative and informative.
Zadoorian has a reputation among Michigan authors for being not only a nice person, but a talented writer, music lover and Detroit enthusiast. Corp! magazine asked him to talk about his new work, his marketing and his approach to this crazy new world. He complied like the nice guy that he is.
Readers can check out his Live Book Launch May 5 on his Facebook page. You can find out about all his books at his website or follow him on FB, Twitter, Instagram or Goodreads. And support your local independent bookstore at bookshop.org.
"We need them to survive," Zadoorian said.
Q: What inspired this book?
A: Actually, THE NARCISSISM OF SMALL DIFFERENCES is a lot about work. Detroit has always been a very hard-working town. Detroiters are taught that the world does not owe them a living. You have to work. So I drew from my life as an advertising copywriter at Campbell Ewald and Doner, and as a foundering fiction writer. Joe and Ana, the main characters in the book, both have concerns about what they do for a living. Joe, a failed fiction writer, is struggling to make ends meet, doing the kind of free-lance journalism that was starting to disappear in 2009 Detroit, which is when the book takes place. Where Joe had once worried about "selling out," he now realizes that nobody cares, so he ends up taking a job strictly for the money. Ana, on the other hand, is thriving as an art director for an ad agency. She knows that advertising isn't probably going to make the world a better place, but neither is her being poor and hungry. But then a promotion elevates her to a new level in the business world where many of the things she's forced to do don't exactly jibe with her beliefs.
Detroit in 2009 ended up being a good period in which to set the book. The city was in financial free fall, not to mention the imminent collapse of the auto industry. There was plenty of desperation in the air. "You're lucky that you have a job" was a kind of mantra back then.
Q: How would you normally market a new novel?
A: Normally, you do as much publicity as you can — podcasts, radio, TV if you can, print interviews, blogs, along with all the social media like Facebook, Twitter, Instagram and Goodreads. All that stuff remains vitally important, even more so in the middle of a pandemic, but the one thing that most publishers want you to do is currently verboten, i.e., personal appearances at bookstores and libraries. I had about 10 bookstore and library events booked for the summer. Most of them have gone away or been postponed indefinitely until businesses reopen and people start to feel comfortable again around each other. I suspect that's not going to be for a long time.
Which is why I'll be doing a Live Virtual Book Launch on my Facebook Page on May 5. It's a way to make a bigger deal about the day that my book comes out. I think it should be entertaining. It'll be a short humorous reading of my new book with my favorite collaborator and good friend, Luis Resto. He's a virtuoso musician and long-time songwriting partner with Marshall Mathers. Luis was one of the co-writers of "Lose Yourself," the song from the film 8 Mile, which garnered him both an Oscar and a Grammy. We've been doing events together since my first novel, SECOND HAND came out in 2000. Crowds always have a great time. Having music takes the pretentiousness out of a literary event and turns it into something cool and fun.
Q: What is it like to do online marketing or virtual marketing in such an extreme way?
A: It's a little weird. We're currently rehearsing what we're going to do on the event and there are a lot of things to work out. I'm extremely lucky to have my friends over at Driven Communications in Birmingham coordinating the event, including technical aspects and a ton of social media expertise to get the word out. Normally, I wouldn't have a company like them at my disposal, but one of the principals, DeAnn Forbes is a very close friend who wanted to help me out during this crazy time. It's kind of spoiling me to have a team of advertising/content creators at my disposal. I'm also lucky that I have an awesome publicity team at Akashic Books, pulling the strings behind the scenes, making sure that the book gets plenty of attention in all media and is reviewed in as many places as it possibly can.
Q: What do you hope for this book in terms of releasing it into a pandemic?
A: Probably the lone advantage to what's going on is that many people are inside and have more free time and are hungry for diversion and time-consuming entertainment. Books are still part of that, perhaps more so than ever. That's why we all had to get imaginative. It will be interesting to see what exactly will happen with the book, but that's always the case. For me, it's always just the hopes that people will find out about it and pick it up.
You never really know what's going to happen with any book. I found that out when my second novel THE LEISURE SEEKER was made into a Sony Pictures Classics film in 2018, starring Helen Mirren and Donald Sutherland. The film was released worldwide, so the book was translated into about 25 different languages. For a writer, it's a pretty surreal thing to have happen.