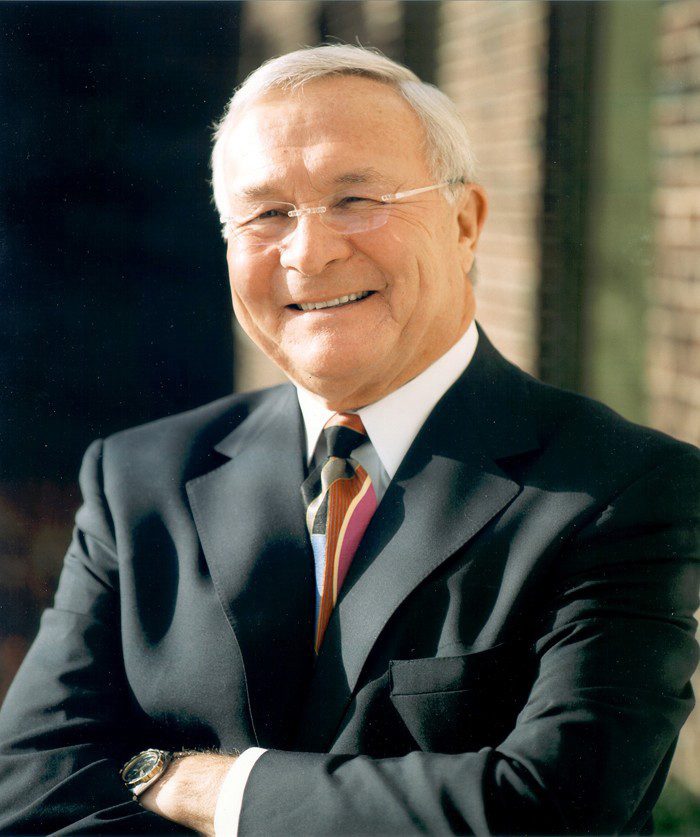 Five months after announcing he'd been diagnosed with pancreatic cancer, longtime Oakland County Executive L. Brooks Patterson died Saturday at his home, county officials said, while at the same time putting a new executive in his place and preparing for what is sure to be a large farewell celebration of the controversial politician's life and legacy.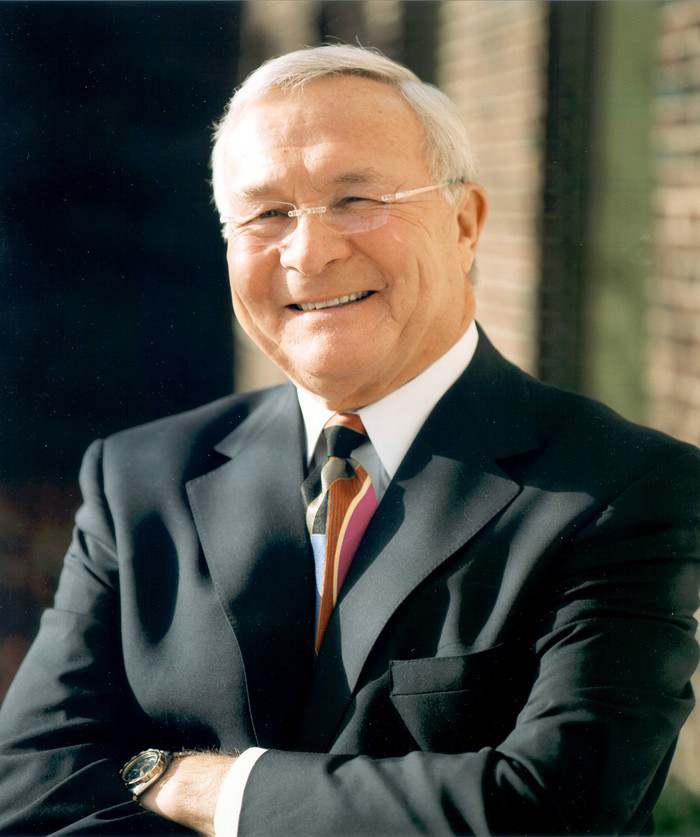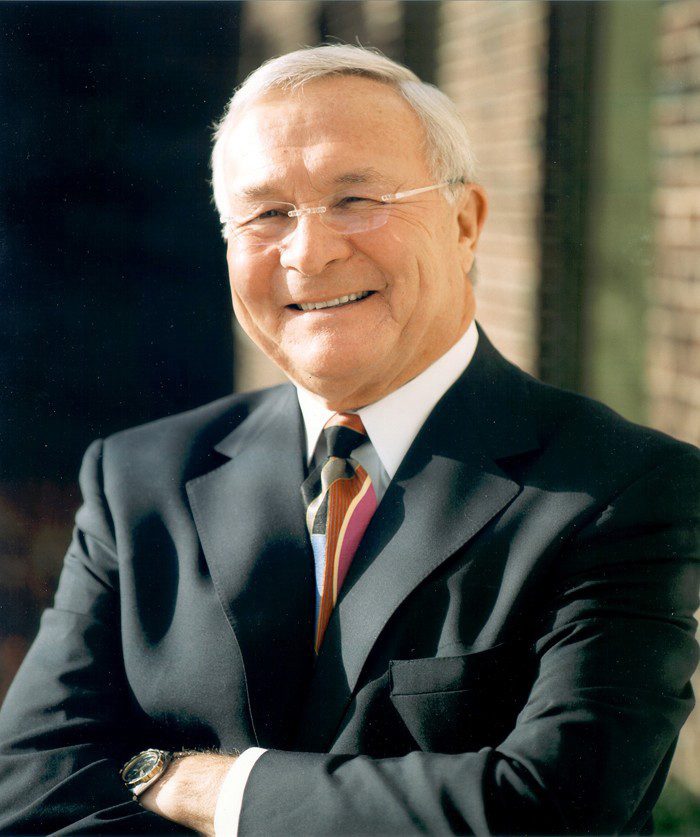 Patterson, 80, passed away at his Independence Township home after announcing in March that his doctors had discovered Stage 4 pancreatic cancer. Patterson said at the time he would continue to perform his duties as county executive while he received treatment from the Barbara Ann Karmanos Cancer Institute. He also announced he would not seek an eighth term as a result of the illness.
Chief Deputy County Executive Gerald D. Poisson was sworn in as Oakland County executive later on Saturday by Oakland County Clerk Lisa Brown. Pursuant to Public Act 139 of 1973, Poisson will assume the duties of county executive until the Board of Commissioners appoints a replacement. If the board does not appoint a successor for County Executive L. Brooks Patterson within 30 days, the law mandates a special election be held.
"Brooks has an incredible list of accomplishments. But for those of us who knew him well, he'll be remembered for his unshakeable loyalty, warmth and kindness, and generous heart," Poisson said in a statement.
Patterson was over halfway through a seventh term as Oakland County executive. Since taking office Jan. 1, 1993, county officials said "he transformed Oakland County with his 21st Century vision and no-nonsense leadership. His mission was to make Oakland County one of the best places to live, work, play and raise a family." In addition, they said, he served "with distinction" as Oakland County prosecutor from Jan. 1, 1973 to Dec. 31, 1988.
Under Patterson's 26-plus years of leadership as county executive, Oakland County reached full employment because of his successful job growth and retention strategies in the knowledge-based economy which included the Emerging Sectors business development program. The county achieved its coveted AAA bond rating in 1998 and has retained it until the present day thanks to Patterson's "thoughtful management versus crisis management" approach to governing along with his three-year budget with a five-year outlook, county officials said.
Politician through and through
True to his nature, Patterson kept working despite his illness and its impact, talking to friends and chatting with the media. The well-known figure never shied away from any subject, much to the consternation of those who opposed his viewpoints. But he always offered opinions when asked, making him a favorite among radio, print and television reporters.
That also made him a controversial leader, especially when his comments turned on political rivals such as former Detroit Mayor Coleman Young or the city of Detroit. Patterson's legacy was debated openly on social media throughout the weekend as people discussed the man's accomplishments, challenges and personality.
Generally, local politicians lauded Patterson's track record, including former Detroit Mayor Dave Bing, who said he was treated fairly and with respect by the former Oakland County executive. Current Detroit Mayor Mike Duggan echoed Bing's statements.
"Brooks Patterson served Oakland County for generations and during his time as county executive made a significant impact on those communities," Duggan said in a statement. "We're not likely to see anyone quite like him again. My thoughts and prayers are with his family and friends at this time."
Pontiac Mayor Dr. Dierdre Waterman said the city was "grateful for (Patterson's) stewardship" as county executive.
"Oakland County has lost one of its timeless leaders with the passing of L. Brooks Patterson," Waterman said. "His determination to keep the communities relevant and innovative during changing and often tumultuous times was matched by his skill at making positive things happen. Here in Pontiac, the county seat and an important hub of the region, we faced many challenges during his time in office. … Our thoughts and prayers go out to his family and I'm sure all Pontiac residents join me in thanking him for his lifetime of service."
On Twitter, businessman and politician John James called Patterson "a transformative figure."
"L. Brooks Patterson fought cancer the same way that he fought for Oakland County, with defiance, with a sense of humor and with every ounce of his being. May God rest his soul and bring comfort to the Patterson family today," James said.
Distinguished career
Patterson was born Jan. 4, 1939, in Loogootee, Ind., to Margie and Hubert Patterson. He grew up in the Rosedale Park neighborhood on Detroit's west side, attending St. Scholastica School and University of Detroit High School. After earning his undergraduate degree in English from the University of Detroit, he taught at Catholic Central High School in the city. Prior to earning his law degree from the University of Detroit, Patterson served in the U.S. Army from 1962-1964.
After law school, Patterson briefly entered private practice and then joined the Oakland County Prosecutor's Office as an assistant prosecutor where he quickly ascended to prosecuting major crimes. Tom Plunkett, the Oakland County prosecutor at the time, fired Patterson in 1971 because Patterson disagreed with his position favoring plea bargains. Patterson ran against Plunkett in 1972 and defeated him. Patterson also was in private practice prior to his election as prosecutor and during the years in between stepping down as Oakland County prosecutor and his election as Oakland County executive.
Mary Warner, Patterson's daughter, released the following statement on behalf of the family:
"Our dad was a courageous fighter all his life and he fought right up until the end," Warner said. "Our family is grieving over the unimaginable loss of our father, grandfather, hero and friend. Many will remember him for his impact on Michigan and generosity toward Oakland County. We'll remember him for his love and generosity toward his family and friends."

Visitation
When: Wednesday, Aug. 14 from 3-8 p.m. and Thursday, Aug. 15 from 11 a.m. – 1 p.m
Where: Woodside Bible Church – Troy Campus, 6600 Rochester Road between Square Lake Road and South Boulevard
Visitation is open to the public.
Funeral
When: Thursday, Aug. 15 at 1:30 p.m.
Where: Woodside Bible Church – Troy Campus, 6600 Rochester Road between Square Lake Road and South Boulevard
The funeral is open to the public. A burial with full military honors will be private. Coats Funeral Home in Clarkston is handling the funeral arrangements.