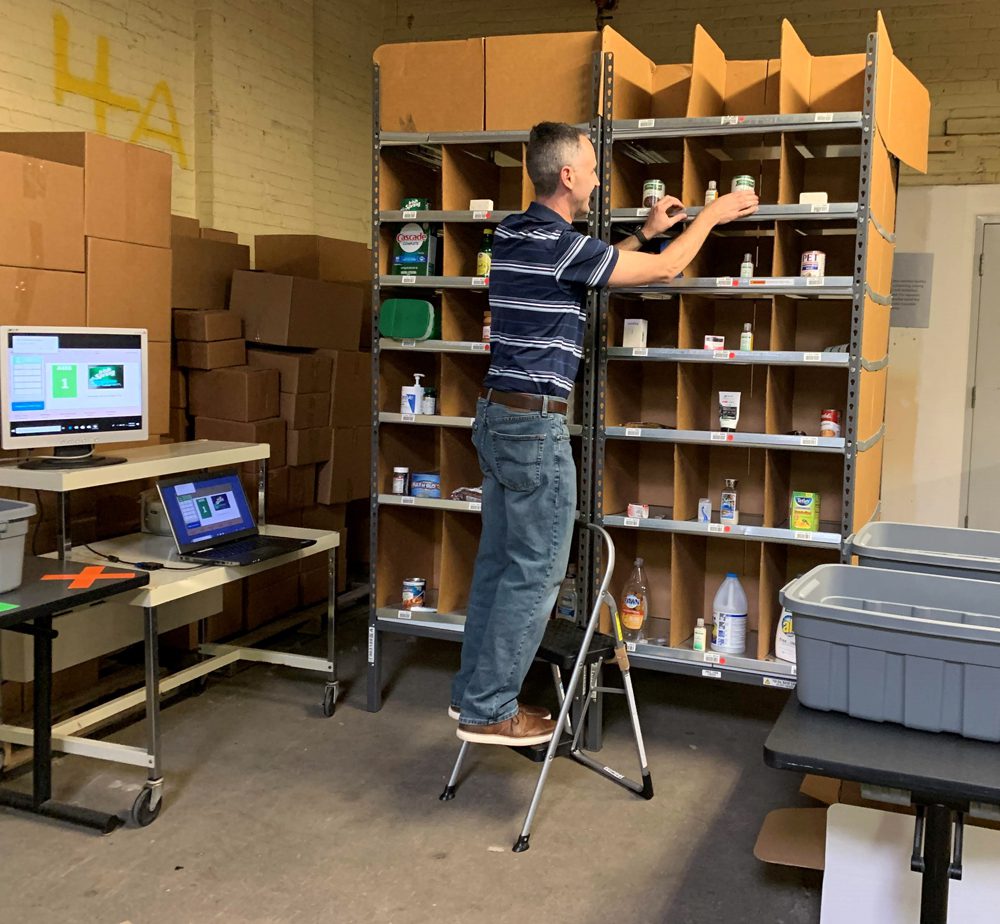 With more and more stores and companies offering curbside service and home delivery, James Willis has noticed a spike in demand for workers who can handle those responsibilities.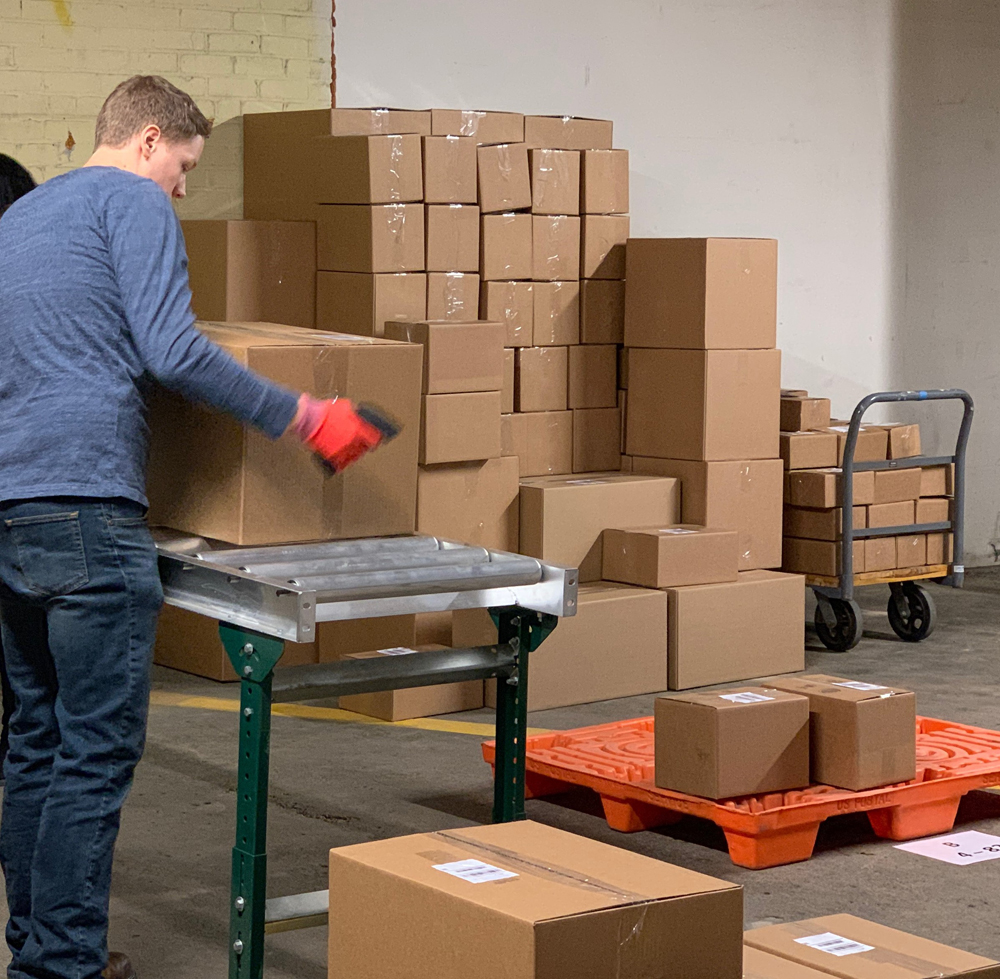 But Willis, vice president for workforce development and rehabilitation for JVS Human Services, knows you can't really take those potential employees into a grocery store or retail venue to train them.
That's why JVS Human Services, a metro Detroit nonprofit agency helping job seekers of all backgrounds and abilities achieve their employment goals, how has two new facilities to help individuals with disabilities become fluent in skills needed in that growing industry.
"We're noticing a huge increase in the need for people with those skills … Our response to that is, it's tough to train people on the job for those positions," Willis said.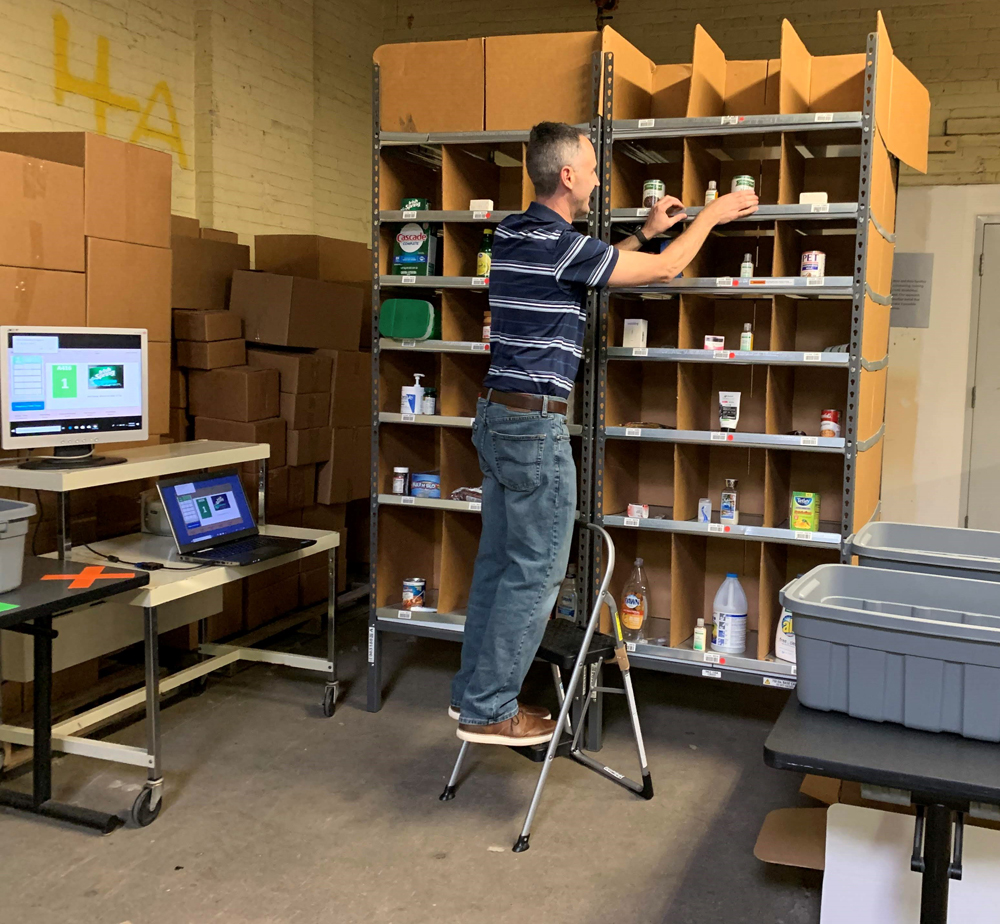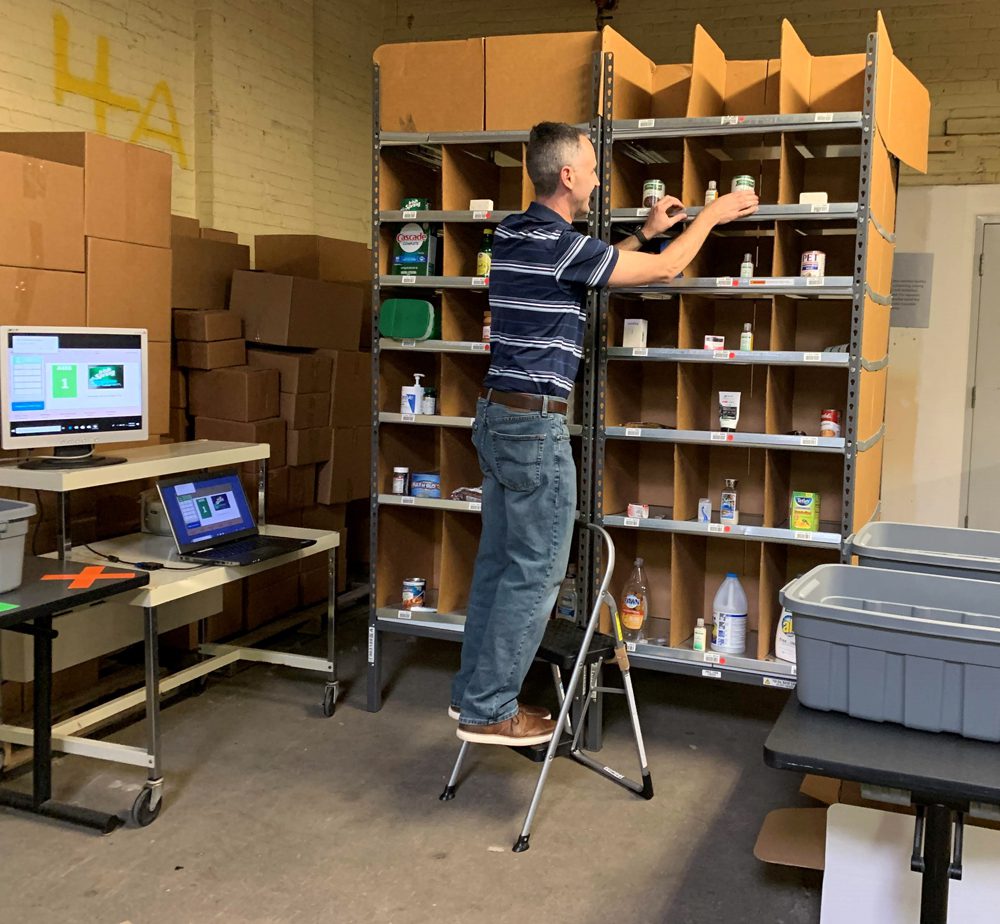 Right response
JVS's response? The agency built a simulated warehouse at its facility in Detroit and a simulated supermarket in the organization's Southfield headquarters to screen people for those positions.
"We can provide them with training, so they have the work experience, they know what to expect and they can talk the lingo when they go into those job interviews," Willis said.
JVS isn't the only agency helping individuals with disabilities get job interviews and, in many cases, get actual jobs.
STEP (Services to Enhance Potential) of Livonia offers a variety of services, all aimed at helping those with disabilities who are looking for a job reach their career potential. STEP is a nonprofit organization providing support and services to some 1,300 people with disabilities in Wayne County.
Among other endeavors, the group operates three thrift stores used for training purposes.
"(Users) get the full retail experience, they handle donations, sorting items, stocking shelves, pricing, customer service … they really do it all," said Steve Slayton, STEP's director of business development and quality assurance. "It's meant to be a bit of a more independent opportunity for folks to get some experience and gain confidence."
Hiring from the program
Kroger, which has worked with JVS Human Services for many years placing employees with disabilities at their stores throughout metro Detroit, has just employed a 'graduate' of the simulated shopping training for its curbside grocery pick-up program, called Kroger Pickup.
"Kroger is proud to support and offer a bright future, filled with success, to individuals with disabilities," said Rachel Hurst, corporate affairs manager for The Kroger Co. – Michigan Division. "Inclusion has been a core value of our company for more than 100 years and still stands today. Every person has a special ability and we know we can help them excel in their personal growth."
At JVS's shopping market in Southfield, job seekers learn a number of skills: to retrieve and read a customer's shopping list on their phone, to search 'supermarket' aisles for items ordered, to weigh produce, to scan all the items and to bag them all up. Potential employees are also thrown curveballs, situations where items are not available, and they are taught to call a customer offering alternatives.
"Courteous customer service, pace of order fulfillment and accuracy and quality are all important aspects of training in this program," Willis explained.
Simulation works
At JVS's simulated warehouse in Detroit, individuals spend time putting boxes on conveyor belts, pallets or other locations so that products can be shipped off to consumers. There are also opportunities to try out 'picking jobs' which involve reading a computer screen for the location of products that need to be selected for shipping. Individuals are assessed for accuracy and speed and can be given adjustments to improve their performance. To date, 21 workers have been placed in warehouse fulfillment jobs after going through this program.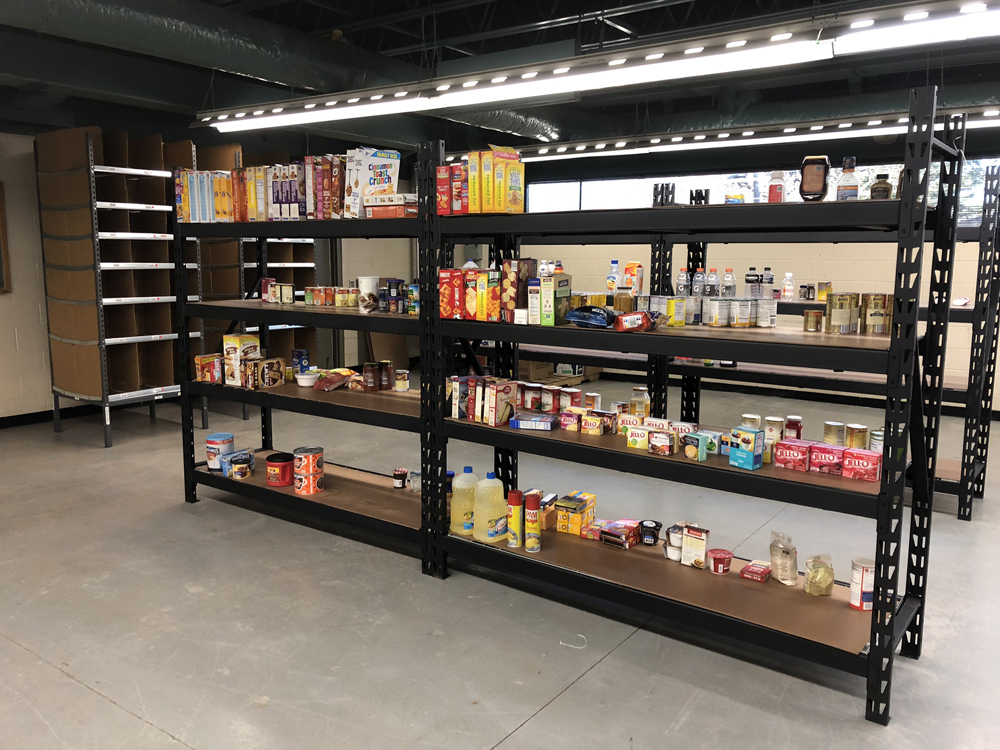 STEP, meanwhile, has more than 160 staff serving different roles in preparing their people. Some are hands-on teaching skills, using job coaches and employment representatives who help make the actual job connections.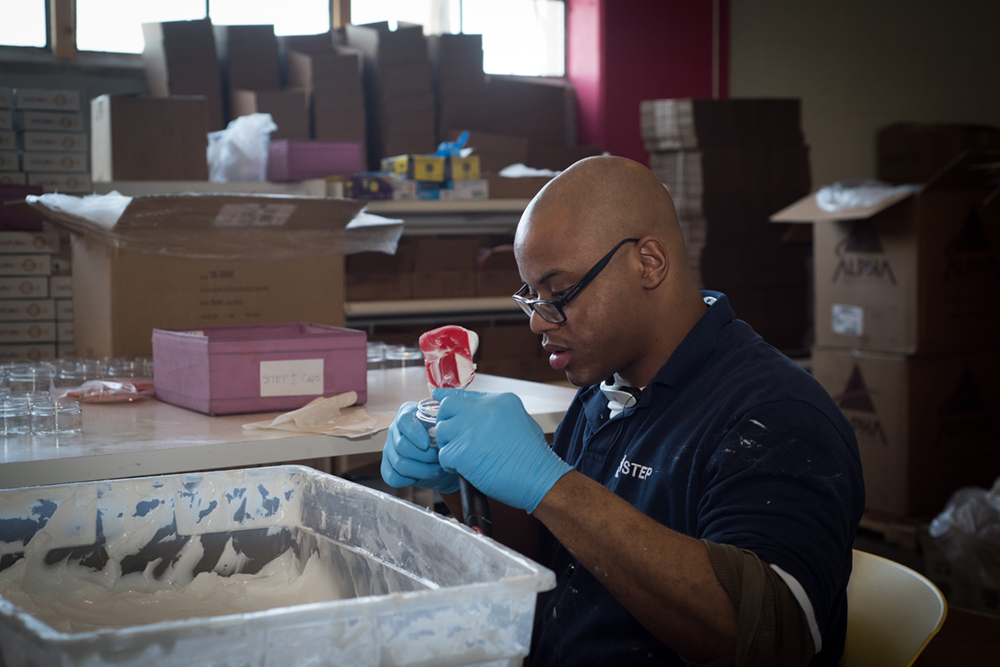 The agency offers "quite a few job preps," classroom activities that focus on readiness, interview skills, communication and a variety of supplementary skills and "building some of the softer skills they need for the workforce," Slayton said.
Part of the mission
"We have partnerships with different community businesses where folks will go for short term (90-120 days max), hotels, day cares, restaurants, etc.," Slayton explained. "They can take those skills to add to their resume, and it gives them the confidence they can do it, as well."
Helping those with disabilities find their place in the workforce is a primary goal for STEP, Slayton said. It was the reason, he said, for the agency's founding in 1972.
According to Slayton, programs for individuals with disabilities were focused more on recreation programs. The people involved back then thought, "we have people who could really benefit from working," but those services weren't really around back then.
"They were well aware that the people we work with have a ton to offer, and they recognized it's a win-win," Slayton said. "That's our focus, it's what we do. It's why everyone here comes to work every day."
Individuals interested in pursuing training to get a fulfillment-type position in a local retail store should contact Lydia Gray at JVS Human Services, 248-233-4480 or [email protected].
STEP in Livonia is located at 32229 Schoolcraft. For more information, visit the website at www.stepcentral.org or call 734-261-7530.