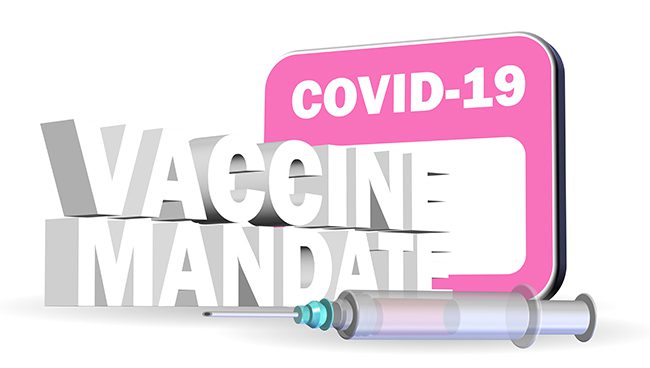 First, the U.S. Court of Appeals for the Fifth Circuit blocked President Joe Biden's attempt to mandate either a COVID-19 vaccine or weekly negative tests for workers at businesses with more than 100 employees.
Now, the Occupational Safety and Health Administration has suspended implementation of the mandate.
In a message posted to its webpage dealing with COVID Vaccine Emergency Temporary Standards, OSHA said: "While OSHA remains confident in its authority to protect workers in emergencies, OSHA has suspended activities related to the implementation and enforcement of the ETS pending future developments in the litigation."
The federal court last week blocked Biden's executive order, after it had days earlier issued a stay to the order. In its order, the court told OSHA to "take no steps to implement or enforce" the vaccine mandate "until further court order."
The Biden administration claims the government has regulatory power to issue a medical mandate for the sake of public health and therefore general welfare.
But the mandate is being challenged by dozens of states, and legal scholars have questioned its constitutionality.
The appellate court originally stayed the requirements in response to challenges by the attorneys general of Texas, Louisiana, Mississippi, South Carolina and Utah, as well as several private companies.
Judges called the mandate "fatally flawed" and "staggeringly overbroad," arguing that the requirements likely exceed the authority of the federal government and raise "serious constitutional concerns," according to CNBC.
According to CNBC, attorneys general in at least 26 states have challenged the requirements in five federal appellate courts. The cases will be consolidated in a single court through random selection among the jurisdictions where lawsuits have been filed, the network reported.
The mandate requiring employers to force employees to either be fully vaccinated or submit to weekly coronavirus testing became effective Nov. 5 when it was published in the Federal Register, and gave employers a deadline of Jan. 4 to comply before enforcement would begin.