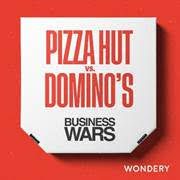 You may think you know everything you need to know about Tom Monaghan, the well-known founder of Domino's Pizza, a long-time Michigan businessman, a native of Ann Arbor and former owner of the Detroit Tigers.
But a new podcast that focuses on the history of Domino's, U.S. pizza wars and the challenges Monaghan faced in creating his former pizza chain will tell you more about this American entrepreneur and what he had to do to become an internationally known pizza guy.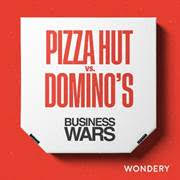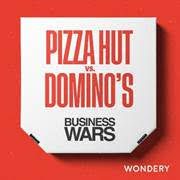 Host David Brown and the staff of writers, producers and editors at podcast publisher Wondery put together a vivid telling of the Domino's story in its latest season of "Business Wars." The podcast, which has looked at everything from Ford vs. Chevy to FedEx vs. UPS, takes a deep dive into two famous chains: Pizza Hut and Domino's.
Brown said he was intrigued by the Monaghan story and that of the Michigan pizza company that grew not only out of Monaghan's spirit of competition but also because of the unique place where that delicious pie got started.
"Everyone loves to caricature Tom. But the truth of the matter is Tom did some really important things that I think case studies will be written about and in a way, these are are things that American entrepreneurs do on a daily basis," Brown said. "Domino's got too big for Tom, it really did, but, ultimately, it became an iconic business."
Strong origins
On the podcast, Wondery goes into the background of both pizza companies. The story starts in the Midwest in 1958, where Pizza Hut's first storefront in Kansas is an instant hit – two years before crusts begin to rise at the Monaghan brothers' business that will become known as Domino's.
The podcast goes through both companies' origin stories, explaining how and why pizza franchises first exploded in the Midwest as opposed to the cities that housed many Italian immigrants. It also dives into their business models to find out what is in the sauces at Pizza Hut and Domino's that enabled their success over the past 60-plus years.
More: Drive-In Restaurants Say Business is Holding Steady as Customers Cruise In for Comfort Food, Atmosphere
More: Facing COVID-19 Rise, GVSU Orders Students to Stay Home for 2 Weeks
More: Large or Small, Cruise Lines Looking to Innovate to Draw Consumers Back to Traveling Open Waters
"What we like to do is to talk about the characters in a sense rather than go through the motions of telling you about the two businesses as they are now or giving you a sterile or stale history," Brown said.
"One of the things Wondery is known for doing – and part of the fun of it – is giving the listeners an immersive experience. We recreate parts that are historically accurate – we don't know exactly what was said, but we create vignettes that bring out the emotion of the story so as the listener can feel some of the emotional dimensions," Brown said.
Everyday brands
The podcast highlights how much business impacts our daily lives, Brown noted. Over the past few years of working on Business Wars, Brown said he has realized just how much logos, marketing and entrepreneurism ties Americans together.
"Growing up as a little boy, I used to see logos and love to match that with the brand. To me, that was a fun activity," Brown laughed. "As I got older, I realized that a big part of that is because many generations, us and worldwide, have grown up with brands and waymarks along their lives. Some have survived – such as Ford and Chevrolet. Others are huge symbols, such as Apple versus Microsoft."
Brown is a great podcast host with his recognizable voice and understanding of journalism and business. He is former anchor of the Peabody award-winning public radio business program "Marketplace", host of the hit podcast "Business Wars" from Wondery and a veteran public radio journalist for more than three decades.
Brown has reported national and international affairs for NPR and PRI's Monitor Radio from bases in Atlanta, Boston, London, Los Angeles and Washington, D.C. Brown is currently completing his PhD in Journalism at The University of Texas at Austin and is an active member of the California Bar.
Brown also said the podcast gives its take on which franchise has fared better – but you'll have to listen in to find out that answer.
"Every business story at its heart is really a people story – a story of people doing incredible things sometimes against all odds," Brown said. "The restaurant business is enormously difficult and a fickle business. When you look back at what the founders – two brothers – did together, it's pretty darned amazing."