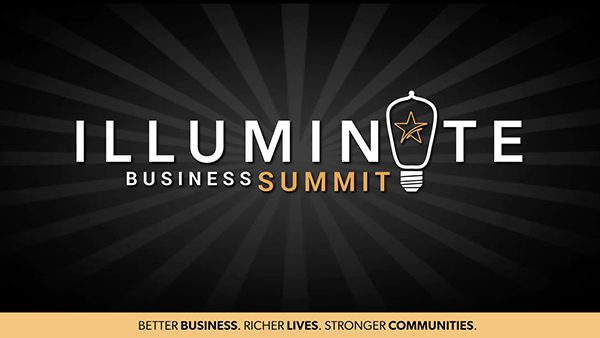 The National Association for Business Resources has honored their Spring and Summer 2022 Best and Brightest Companies To Work For in the Nation.
Winners were honored during the NABR's Illuminate Business Summit this week (for a list of all the winners, click here.)
The 2022 Spring National winning companies were assessed by an independent research firm which reviewed a number of key measures relative to other nationally recognized winners. The Best and Brightest Companies to Work For winners are not ranked.
"These 2022 winning organizations have stood out during unpredictable times and have proven they are an employer of choice. They continue to keep the needs of their employees first and provide perks that include development, wellbeing, work-life balance, rewards and recognition. In addition, these winning companies offer a fantastic work culture and workplace environment that attracts and retains superior employees," said Jennifer Kluge, President and CEO of NABR and The Best and Brightest Program.
The Best and Brightest Companies to Work For in the Nation offers different timelines of applications throughout the year: spring, summer, fall, and winter. The spring Best and Brightest National winners honored 139 winning organizations from across the country out of 1,100 nominations. The summer awards honored 175 winning organizations from across the country out of 1,400 nominations.
During the Illuminate Business Summits the 101 highest scoring national winning companies and the Elite awards were also awarded to the highest winning companies demonstrating exceptional innovative human resource practices and setting high standards for all businesses.
The Elite categories include: Compensation, Benefits and Employee Solutions; Employee Enrichment, Engagement and Retention; Employee Education and Development; Recruitment, Selection and Orientation; Employee Achievement and Recognition; Communication and Shared Vision; Diversity and Inclusion; Work-Life Balance; Community Initiatives; Strategic Company Performance, and the Best of the Best: Small Business, Medium Business, and Large Business.
With over 20 years of experience conducting the Best and Brightest competitions, the National Association for Business Resources (NABR) have identified numerous best Human Resource practices and provided benchmarking for companies that continue to be leaders in employment standards.
All 2022 companies selected to be recognized nationally as a Best and Brightest Company to Work For® will be featured in the online edition of Corp!Magazine and in the Wall Street Journal.