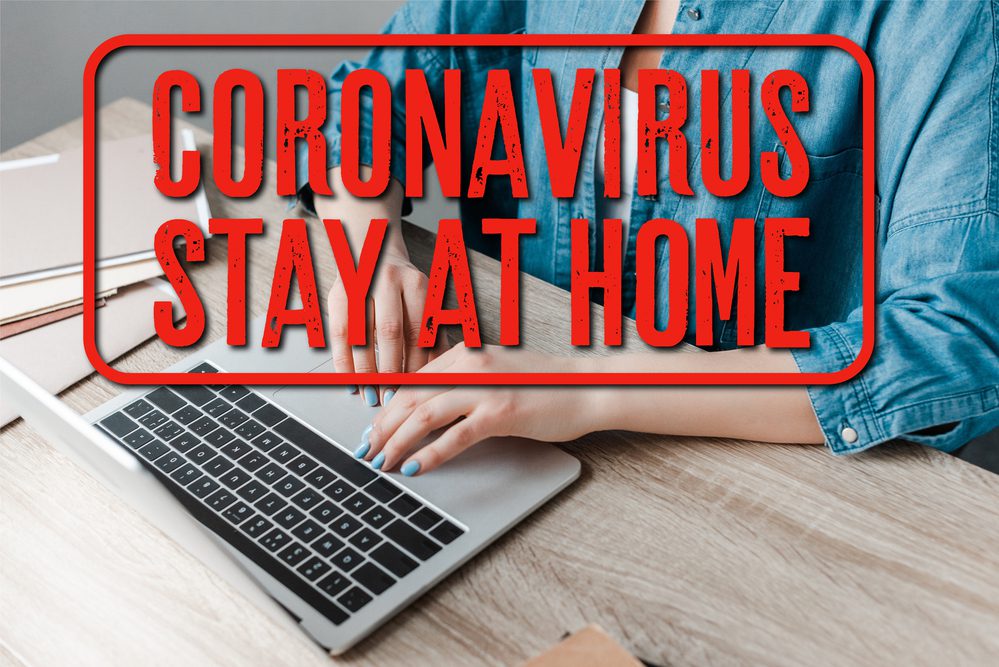 Michigan Gov. Gretchen Whitmer was among the first half-dozen or so governors to issue stay-at-home orders, establishing social distancing measures in an executive order issued March 24.
She followed examples set by governors in California, New York, Illinois, Connecticut and New Jersey.
Since Gov. Gavin Newsom made California the first state to issue such orders, 40 other governors have issued some form of "stay home, stay safe" orders. That means, according to published reports, that some 88% of the nation's residents are under some form of stay-at-home directive.
As of Thursday afternoon, COVID-19 cases in the United States had reached nearly 235,000, with more than 5,600 deaths, according to data on the Johns Hopkins coronavirus dashboard. Globally, there have been more than 998,000 cases and more than 51,000 deaths.
Still, that hasn't been enough to convince President Donald Trump to issue a national quarantine. Last week, he did extend his original 15-day guidelines for social distancing until April 30, but said this week he saw no need at this point to make it a national requirement, saying states "need the flexibility."
"We've talked about it," Trump said at a recent coronavirus briefing. "Obviously there are parts of this country in deeper trouble than others, and some parts that are frankly not in trouble at all. I think the people of this country have done an incredible job. It's pretty unlikely at this time."
Governors Ron DeSantis of Florida and Brian Kemp of Georgia became the latest governors to issue stay-at-home orders. DeSantis had resisted such a move despite criticism of his state that sprang up after recent videos of large groups of spring-break students appeared.
The resistance of some governors prompted Newsom on Wednesday to say, "What are you waiting for? What more evidence do you need? If you think it's not going to happen to you, there are proof points all over the United States, all over the world," according to CNN.
More: Whitmer closes schools for remainder of the year
More: Paycheck Protection Program in CARES Act goes live April 3
More: Kroger announces pay hike, improved benefits
The Florida order, which limits movement outside homes to providing or getting essential services, is in effect until April 30, mirroring Trump's new federal deadline.
In an interview on Sean Hannity's program on Fox News, DeSantis said he finally decided to call for the order in Florida after Trump extended the federal guidelines.
"We expanded it statewide when the president expanded the guidelines to 30 days," DeSantis said. "We said, 'Look, the country is paused, we've got to defeat this, so I felt it was prudent to expand it statewide."
Kemp announced a statewide shelter-in-place order that goes into effect April 3 and runs until April 13. Public schools will be closed for the remainder of the school year.
And in Rhode Island, Gov. Gina Raimondo issued a stay-at-home order March 28 that runs through April 13.
And she went on Twitter to make her intentions pretty clear.
"This means unless you're getting food, medicine, gas or going to work, you need to stay home," she tweeted.
Most of the orders run through mid-April (Michigan's is set to end April 13, although Whitmer on Thursday ordered all K-12 school buildings to remain closed for the rest of the school year). Several states have end dates mirroring the April 30 end of the federal guidelines.
Delaware has the latest established deadline (May 15), although the orders in several states run "until further notice."