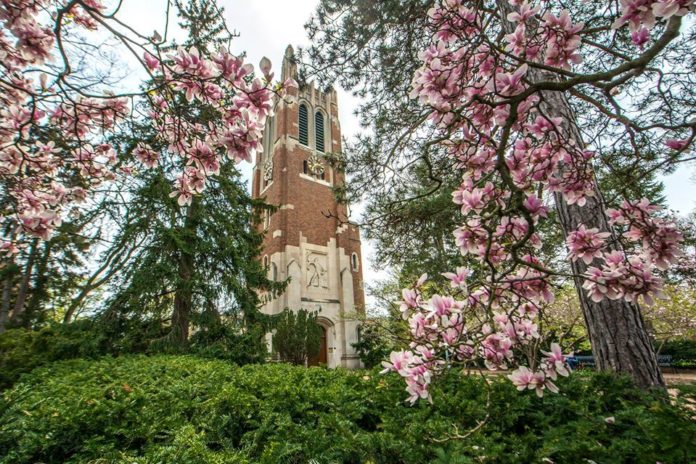 Michigan State University said Wednesday that after a long review, students and faculty will return to campus this fall while following strict health and safety standards for all as a result of the coronavirus pandemic.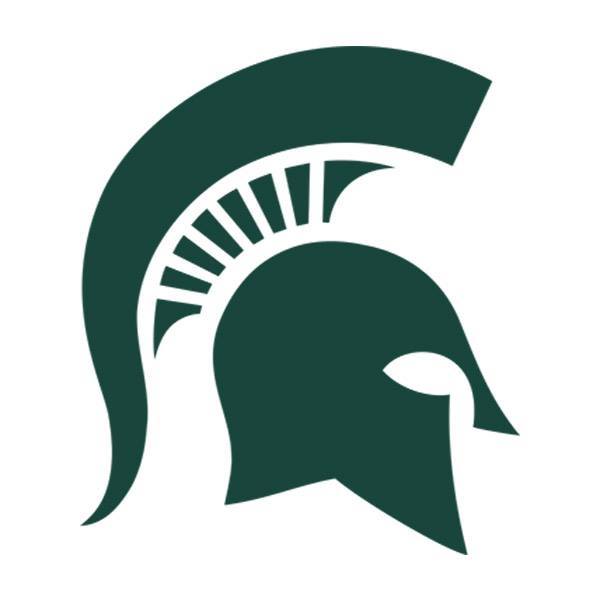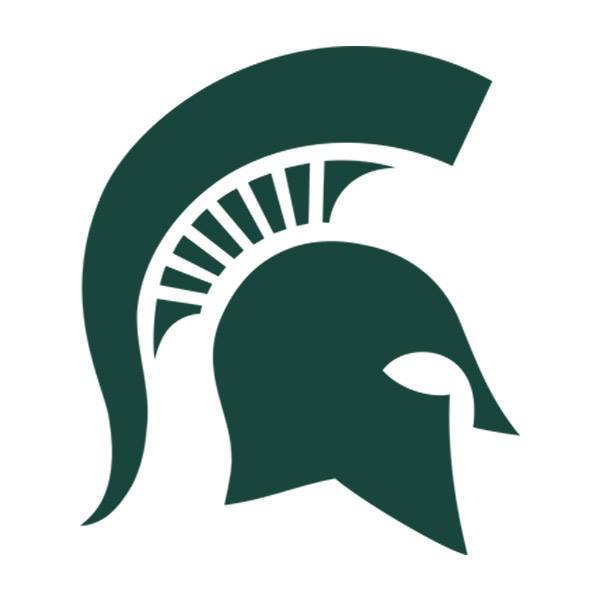 MSU President Samuel L. Stanley Jr., M.D., said in an open letter to MSU and interested parties that the decision was the result of a lot of conversation, research and input from parties across the Spartan family and state.
"We will begin classes Wednesday, Sept. 2, as previously scheduled. There will be both in-person and online components to instruction in the fall semester. We plan to end all in-person instruction on Wednesday, Nov. 25, with remaining instruction, study sessions and final examinations moving remotely for the remaining three weeks of the semester," Stanley wrote.
To help students prepare, Stanley and Interim Provost Teresa A. Sullivan will conduct a webcast at 7 p.m., Friday, May 29 to answer questions from current students about the university's response to the novel coronavirus and how students will be able to return to campus.
"We are now well into our planning, which centers on answering the question: How do we responsibly open campus for students, staff and faculty this fall? Work has been proceeding for some time in critical areas, including alterations to our academic calendar, approaches to contact tracing and testing, managing our residence halls, and allocating and scheduling our class spaces," Stanley wrote in the letter, which was released on the MSU website.
More: State Portal Provides PPE Access to Reopening Businesses
More: Colleges, Universities Look to Open Campuses This Fall Through Social-Distancing Best Practices
More: Stay-Home Order Extended Until June 12; Bars, Restaurants, Casinos Still Closed
"New workgroups are being formed to address other key issues, and we will continue to seek input whenever possible. At this point, we believe that a values-driven return is possible and can be done in a way that mitigates the risks to our community," Stanley added.
Slow restart
Much like other Michigan universities, MSU suspended nearly all in-person operations, including research and face-to-face instruction," Stanley wrote. He called this challenging, "as universities such as Michigan State University are critical institutions for our communities, states, nation and the world."
"Therefore, since the pandemic hit Michigan, we also have been thinking about how we might approach the critical issues involved in responsibly bringing people back to campus. As a university, we already have taken several important steps to enhance overall safety, including increased cleaning standards, establishing a strong supply chain for appropriate amounts of personal protection equipment and partnering with local health care facilities in preparation for an outbreak," he wrote.
He also noted that the return will be slow, especially when the university intends to continue to follow state-mandated quarantines and social distancing.
"We will not have a mass return to work once the shelter order lifts. Employees should remain working from home until otherwise directed by their supervisors. Units and colleges are working on individual return plans, in conjunction with the task force's principles and guidance, based on job responsibilities and functions," Stanley wrote.
Campus living
Students will have the option of returning to their permanent residences for the Thanksgiving holiday and not returning to campus, or remaining on campus until the semester ends. This plan is designed to address epidemiologic models that suggest a potential resurgence in COVID-19 cases in December and give students the opportunity to return to their permanent residences before peak influenza season if they choose, Stanley wrote.
"Because of this new schedule, we will forego the pilot fall break that had been scheduled for October. We hope to return to the fall break in future years," he added.
For faculty, there will be "continued use of some online and remote classes while adding more hybrid classes and resuming some purely in-person options. Physical distancing and the wearing of face coverings on campus will be essential components of this effort. We also anticipate that large gatherings will be strictly limited and regulated," Stanley wrote.
"We can and will do this in a responsible manner that works to mitigate risk to the entire university community while preserving the high quality of an MSU education, our extension mission, our world-class research and the social interactions that make MSU special," he added.