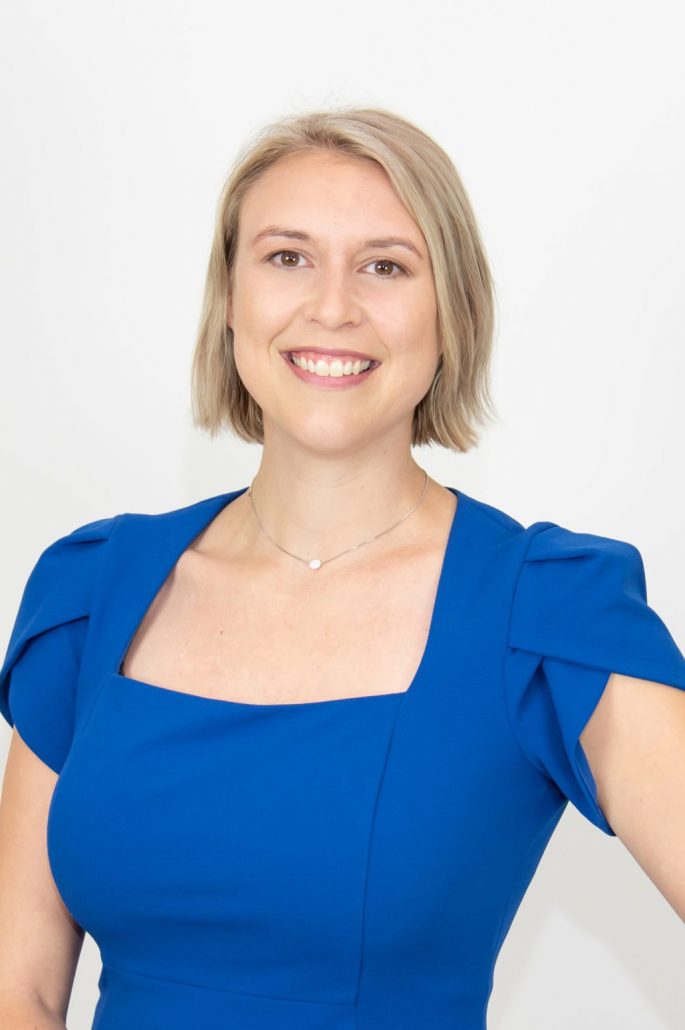 GRAND RAPIDS — The board of directors at Grand Rapids Federally Qualified Health Center (FQHC) Catherine's Health Center has selected Megan Erskine as its next chief executive officer.
This news comes five months after longtime CEO Karen Kaashoek announced her intention to retire in early 2022. Erskine, who most recently served as chief operating officer at Heartland Health Centers in Chicago, will assume the new position April 12.
Shortly after Kaashoek' s September 2021 announcement, the organization's board formed a search committee and engaged an executive search firm to assist in finding its next leader. With Erskine, board leaders say they found a seasoned leader in the FQHC sector and a compassionate servant leader.
"We are delighted to welcome Megan to the leadership role at Catherine's Health Center and feel very confident that our patients and stakeholders will easily connect with her," said Catherine's board chairperson Dr. Jim Byrne, former longtime Priority Health chief medical officer. "Her experience as a proven leader within the FQHC model will be a wonderful asset for the next generation at Catherine's Health Center."
Erskine, a Grand Ledge native, holds a bachelor's degree from Kalamazoo College and a Master of Public Health degree from the University of Illinois Chicago. She has more than 12 years of community health experience.
"I am pleased to be joining Catherine's Health Center and look forward to collaborating with the wonderful team members to continue building on our reputation for excellence and to expand high-quality care to an even larger patient population," said Erskine.
Erskine is committed to expanding access to quality health care to underserved communities.
"I believe the key to providing patient-centered care begins with a diverse and inclusive work environment that makes health equity a priority," Erskine added.
Erskine will likely tap into Kaashoek's experience during a transition period. After that the former CEO intends to fully retire.
"For the past 24 years I've had the honor to serve the community at Catherine's," Kaashoek said. "It is my honor to welcome Megan to carry forward the organization's critical mission and work."
"On behalf of the Board of Directors of Catherine's Health Center, I would like to express our deep appreciation to Karen for her many years of inspirational leadership and her unbending commitment to providing high quality, compassionate health care services to those most in need in our community," board chair Dr. Jim Byrne said when Kaashoek announced her retirement. "She leaves behind a strong organization with deep community roots and a talented and committed staff, poised for even greater contributions in the future. She will be greatly missed, and we wish her and husband John a wonderful next phase."
Prompted by conversations and concerns among Creston neighbors in 1993, Catherine's (then called Catherine's Care Center) was founded in 1996 as a joint venture between Mercy Health Saint Mary's (then called Saint Mary's Health Services), St. Alphonsus Parish and the Creston Neighborhood Association. The organization worked from the basement of St. Alphonsus on Leonard Street until 2011, when it relocated around the corner to the former St. Alphonsus School on Lafayette Street. A capital campaign launched in 2009 to raise funds for the renovations to the now LEED Gold-certified facility. It was also 2009 when the organization changed its name to Catherine's Health Center, to better reflect its extended programming offerings.
Learn more about Catherine's Health Center at https://catherineshc.org/.