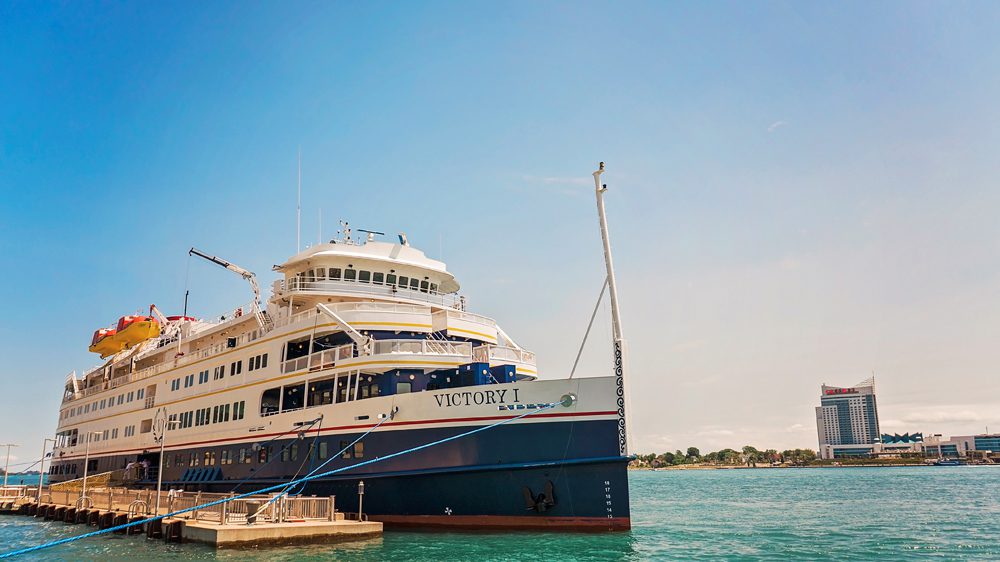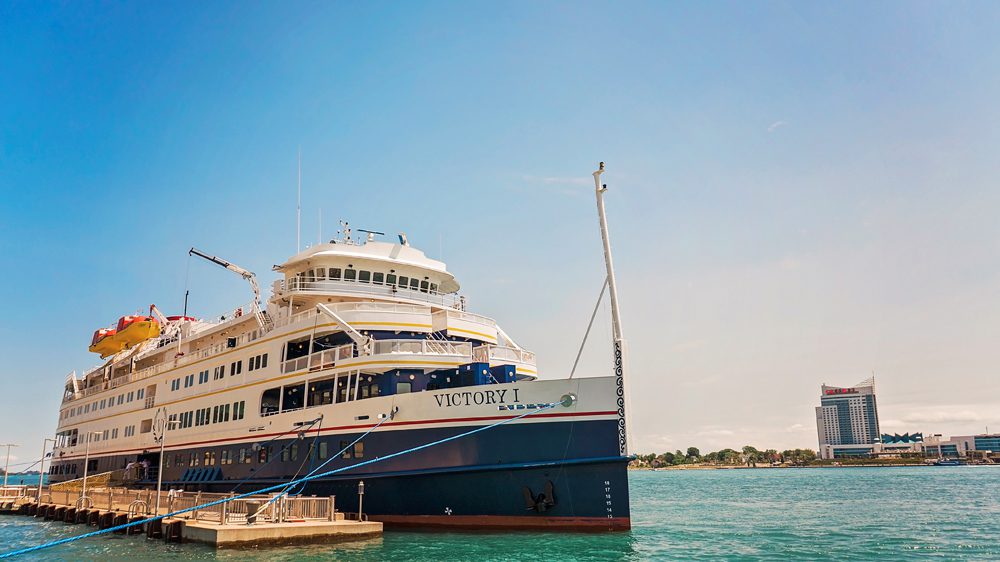 A collaborative partnership designed to bring more cruise business to the Great Lakes is bringing together states that border the Great Lakes, plus Canadian provinces and travel partners, an initiative by the Great Lakes St. Lawrence Governors & Premiers organization.
Michigan Gov. Rick Snyder, current chair of the organization, announced the international partnership at an August 30 news conference on Mackinac Island. The event coincided with a port of call by Victory 1, a two-year-old vessel owned by Victory Cruise Lines that regularly tours the Great Lakes.
Officials say cruising on the Great Lakes is poised for major growth in coming years, with significant economic benefits for the entire region. In 2018, eight ships plan to operate in the region, representing approximately 100,000 port visits by passengers. Two additional ships plan to enter the region by 2020. "Cruise the Great Lakes" positions the region for sustained cruising growth for years to come.
Cruise the Great Lakes is the region's cruise marketing partnership, working to grow regional cruising through an optimized and unique brand. Its near-term focus is on marketing to potential consumers in North America. The Great Lakes St. Lawrence Governors & Premiers serves as the organizing body.
Partners in the initiative include the State of Michigan, Province of Ontario, Province of Québec, State of Illinois, State of Minnesota, State of Pennsylvania, Victory Cruise Lines, Visit Detroit, Detroit/Wayne County Port Authority, Muskegon County Convention & Visitors Bureau, Muskegon Lakeshore Chamber of Commerce, Destination Cleveland, Port of Cleveland,  St. Lawrence Seaway Development Corporation, Blount Small Ship Adventures, Duluth Seaway Port Authority/Visit Duluth, Pearl Seas Cruises, Tourism Thunder Bay, and Visit Milwaukee/Port of Milwaukee.