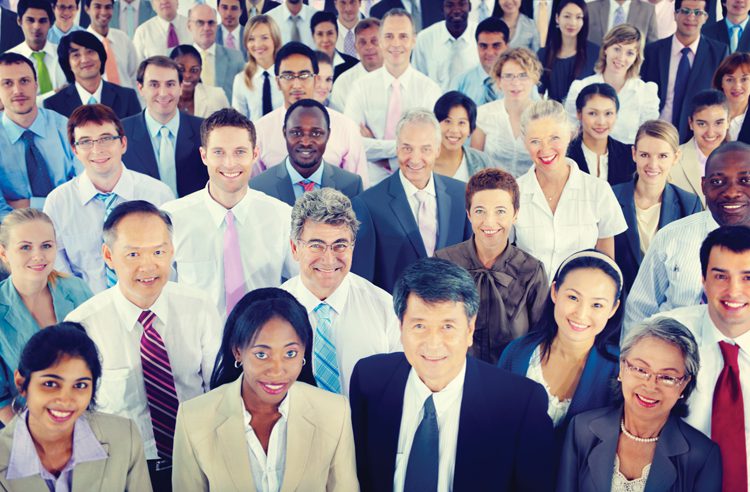 Darlene King, more than a lot of people, knows what the political and emotional climate in the country is these days. Pejorative terms, like "racist," are thrown around at will, women of color are told to "go back where you came from," and the political discourse is completely corrupted by negativity.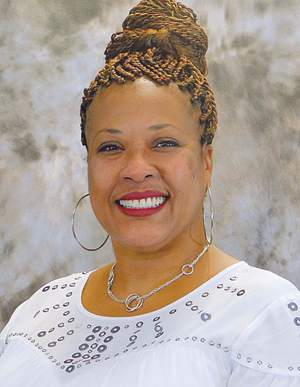 That's why King, the executive director of the Michigan Diversity Council, believes companies getting involved in what she calls the "diversity and inclusion journey" are a critical component of conducting business these days.
"It is so important for companies to be engaged in this space, even though the climate of the country right now is totally the opposite of what the mission of any D&I program is," King said. "It really speaks to the sustainability of any organization to be engaged in this space. There's so much negative going on, when it comes to the disenfranchised or people of color or minorities. It's imperative to look at this, because more diverse groups are more productive."
Frankly, King says, a disturbing racial climate has been around "since the beginning of time." And, she said, in the last few years it has reared itself in ways that "were unimaginable" around the country.
The D&I journey
What's better now — certainly in the 13 years since the Michigan Diversity Council was formed — is what hundreds of companies are doing about it. They are taking up residence in the "D&I space," as King refers to it, and building racially and culturally conducive environments.
The MDC has had a lot to do with that, impacting the D&I journeys of more than 1,000 companies. At the national level, the National Diversity Council has more than 600 corporate partners. The MDC has 32 in Michigan and is in line to add another five by year's end.
How does it work? It usually starts, King explained, with a company reaching out to the MDC at the start of — though sometimes farther along on — its D&I journey. The MDC starts with a face-to-face meeting with company leadership, and then necessary consultation and training occurs.
Along the way, MDC staffers share "best practices" with the companies, all with the goal of establishing a strong, inclusive atmosphere.
"The ultimate goal is to have an organization that is culturally competent, that is aware of the biases that all of the individuals within the organization have, from top to bottom," King said. "We all have biases; it's a matter of recognizing what they are and where they came from. We have those conversations with (businesses) to really assess where they are, so we are able to walk them through that journey."
It begins with self-realization. King said the process gets started typically when companies actually realize they need help with the D&I process. The journey, King said, is "about changing the organizational culture" and "creating a more inclusive work environment." MDC gets involved because companies, particularly those at the start of the process, aren't sure where to start, but believe training and consulting is the answer.
"It is our job as consultants and leaders to really determine if training is where they need to start," King said. "Usually it is part of the process (but) it's not the be all/end all of the process."
After the initial consultation — and hopefully they engaged with the MDC as partners — King said they're given a certain number of hours of training, and a specific number of hours devoted to best practices.
The help is unique — according to King, the MDC is the only organization in the state helping companies on this journey — and offers companies a platform that allows them to engage and interact with each other.
"We provide them a timeline that helps them become a more inclusive and culturally competent organization," King said.
Flagstar Bank Vice President/Diversity & Inclusion Director Mary Mbiya, whose company has used the MDC on its D&I journey, recognizes the value of creating the right kind of welcoming environment.
Doing so, she said, allows employees to feel they have a "safe space to have complex conversations."
"It's very important because it helps employees feel as if they truly belong and that their thoughts and opinions are truly valued," Mbiya said. "The groundwork has already been laid that people are coming from a place of good intentions and want to gain understanding. This encourages open dialogue, which welcomes different perspectives and ultimately should create a workforce that is more engaged, more innovative and more productive."
Of course, King notes, none of this work can be successful unless there's buy-in from the company, particularly from its leadership.
Leaders lead
Kenneth Mathies, assistant vice president and chief diversity officer for Dearborn-based Auto Club Group AAA, said leadership buy-in wasn't an issue for AAA, with 9,600 employees in 13 states serving some 12 million members.
Mathies called the decision to partner with the MDC "one of the best decisions (AAA) has made along our diversity and inclusion journey.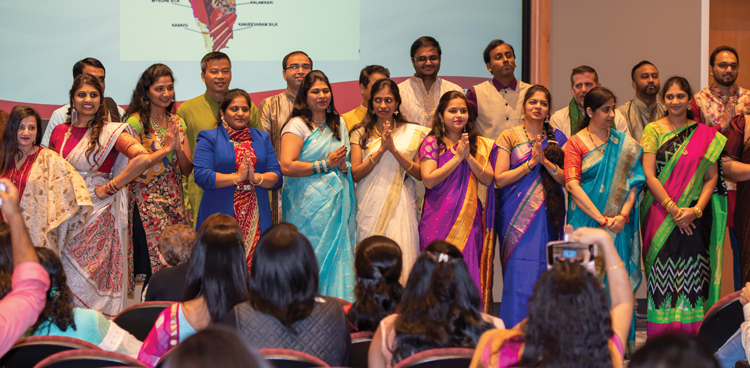 "The Board of Directors and the executive leadership team stands committed to building and sustaining an organization which reflects the diversity of our employees, members and the diverse communities we serve," Mathies said. "It is important that diversity and inclusion practices show up in every aspect of our workplace culture and our valuable list of products and services."
Following the consultation with MDC, the Auto Club Group won state and national awards for their diversity and inclusion achievements in both 2018 and 2019. Mathies attributes that kind of success to the company's work with the MDC.
"The Auto Club Group (AAA) recognized the challenges and potential gain from all vantage points. We sought after industry best practices from experienced consultants like MDC prior to customizing our diversity and inclusion core strategies," Mathies said. "We attribute our early success to the consultation and guidance provided by (King) and the MDC."
Intentional effort
Other MDC partners feel the same way. Flagstar Bank's Mbiya said her company has been "very intentional" in trying to increase awareness by using different initiatives, and MDC has been a "resource and a supportive partner," helping on such initiatives as the bank's "Day of Understanding," which featured employees engaging in dialogue on complex diversity and inclusion conversations.
Flagstar has used MDC for a variety of other purposes, including speaker opportunities for its employee resource groups, training opportunities on best recruiting practices to achieve diversity, and certification programs for employees.
"Flagstar partners with different organizations in an effort to be resourceful and continue to improve our program," Mbiya said. "MDC has been a great resource through the D&I training that they offer and their consulting services."
King said race relations are a "touchy subject" to talk about.
"It depends on the lens you're looking at it through," she said. "We need to begin to have the courageous conversations, stop looking at our differences and look at our similarities. If we focus on our similarities, then we can grow. If we focus on our differences, it's going to create division."
Flagstar's Mbiya said her company does not shy away from that difficult conversation, choosing not to "bury our heads in the sand," because issues matter to their 4,200 employees.
"We talk about stuff — the political climate, high profile court cases — whatever is front and center in our world," Mbiya said. "Sometimes we'll hold a Day of Understanding about a sensitive issue, sometimes our CEO will get involved and help give a perspective, but because we have such a strong D&I program, we can offer a safe space for people to express themselves.
"It's a good way to help diffuse issues," she added. "So, no, it's not harder to maintain a comfortable environment, but because there is so much happening outside the workplace, we always have a full agenda."
A plan has value
Companies wondering about the value of a D&I plan should hear this statistic from King: companies that have 35% more ethnic and gender diversity in their ranks outperform companies that don't by a whopping 30%.
To reach optimum success, companies operating in a community need to recognize they're "operating in someone's backyard," she said, which means they're dealing with a diverse population. Successful companies should "mirror those you're serving," King said.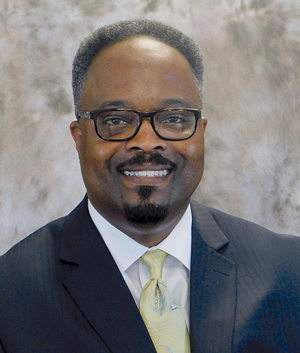 "If you don't have women at the table, if you don't have minorities at the table … if everyone who sits at the table looks the same, how much diversity of thought and participation can you receive?" King said.
Aside from the profitability of good inclusion practices, companies with solid reputations for diversity and inclusion are more sought-after than companies without such practices.
Bye bye, boomers
In fact, King said, with baby boomers retiring in large numbers, companies are turning toward millennials and asking potential employees a lot of these questions. Ironically, though, it's the millennials who want to know about a company's D&I journey.
"It's the millennials who are asking the questions," King said. "It's something for (companies) to think about, with the millennials being the largest segment of the workforce today."
That's why companies are paying so much attention to their "D&I journey," as King likes to call it. AAA's Mathies said leadership of The Auto Club Group "stands committed" to creating such an environment.
"It is important that diversity and inclusion practices show up in every aspect of our workplace culture," Mathies said.
King applauds the companies who've made that kind of effort.
"I have to commend the corporations that are out there dispelling the societal myths that are floating around," King said. "I have to commend our 600-plus corporate partners that are committed to this work, that are saying we're going to take a different stand, because right is right and wrong is wrong."