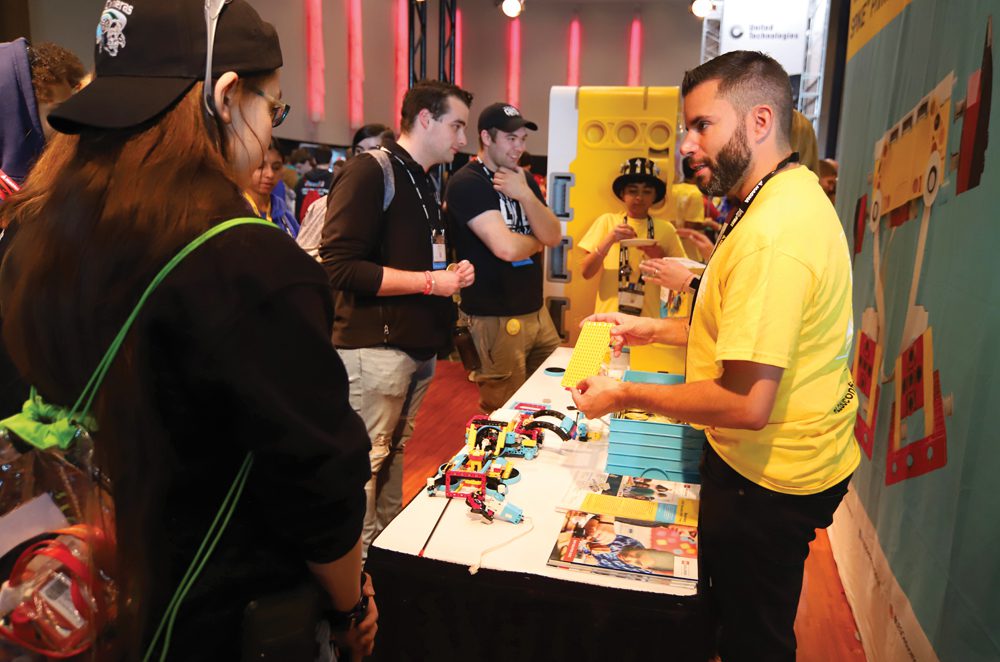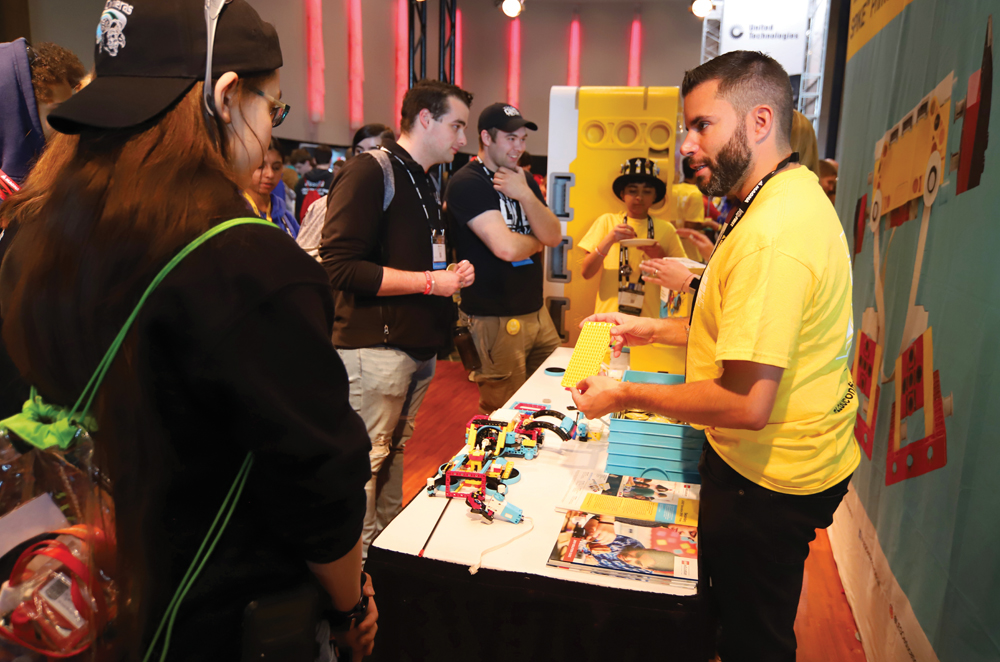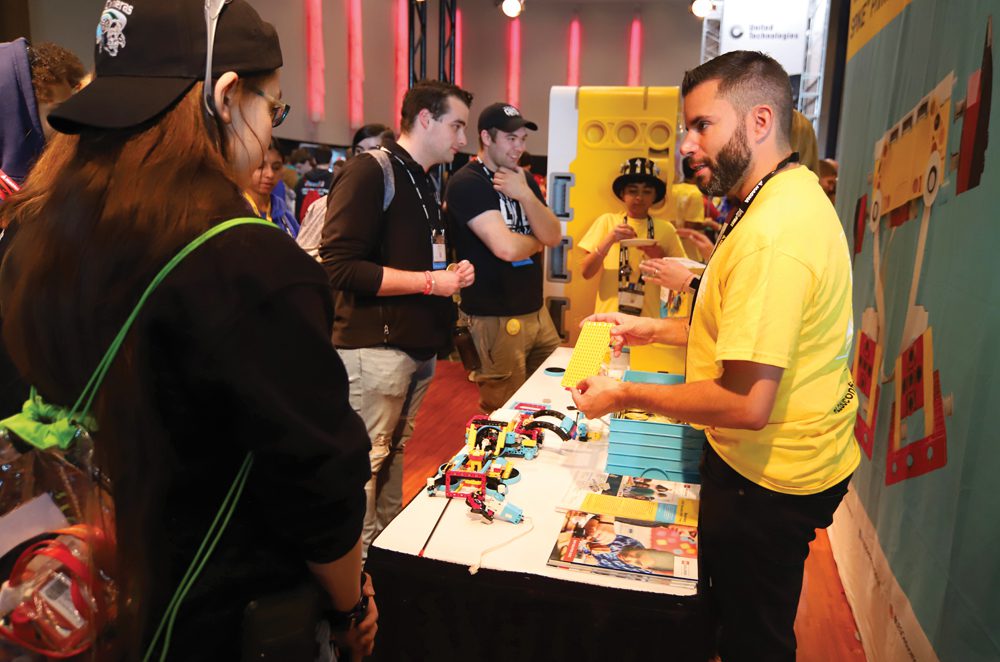 As the economy grows and business expands, Michigan conference and meeting planners have flung open the proverbial doors to attract organizations new and old to host events around the state's many hospitality centers — and the nation is responding.
Detroit is having a hotel boom and occupancy rates are swelling. Grand Rapids is boosting its conference business with a focus on craft beer, family fun and walkable entertainment options. Lansing has scored several big sports events, filling up meeting spaces, conference centers and hotel rooms. And Traverse City has gained traction with meeting planners across the nation as it sees its corporate conference schedules growing.
Across Michigan, convention and meeting planners say they are enjoying a surge in bookings for space, events and related activities as cities around the state invest in marketing programs and advertising initiatives, including the Pure Michigan campaign that continues to encourage people to spend their time, money and conference dollars in the Mitten.
Michigan-based meeting and convention planners predict the impact of the short-term rise in hospitality, tourism and events will have a long-term effect, translating into much-needed improvements — including larger, convention-sized hotels in Detroit and Lansing that could boost bookings well into the next few years or decades.
No longer 'scared off' by Detroit
"Meeting planners and attendees aren't scared off by the name 'Detroit' any more," said Michael O'Callaghan, executive vice president of the Detroit Metro Convention and Visitors Bureau. "They're more intrigued (and) they recognize this as a city that has changed dramatically and is an exciting place to visit."
One such group is FIRST — For Inspiration and Recognition of Science and Technology — an organization that sponsors youth robotics competitions. FIRST moved its championship games to Cobo Center in 2018, bringing an estimated 50,000 people, including competitors, coaches and families.
"We're proud to help people discover Detroit," said Donald E. Bossi, the president of the global nonprofit FIRST, which is based in Manchester, N.H. "The state government, (Michigan) businesses, the Detroit Metro Convention and Visitors Bureau — they all get it. This is the 'Super Bowl of STEM.' It's a tremendous opportunity for our kids, for the city and for the state."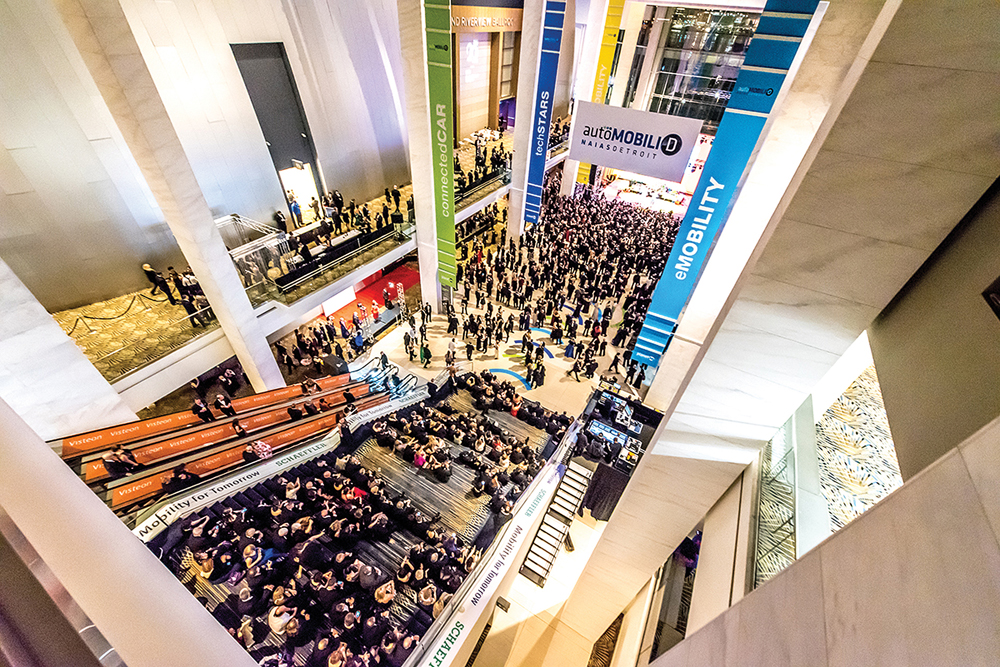 The same goes for the Automate robotics convention, the nation's top industrial trade show. It recently announced to cheers that it was moving its event from McCormick Place in Chicago to Detroit in 2021. That brings more than 20,000 exhibitors, vendors and participants for more than four days to the Motor City. The Ann Arbor-based Association for Advancing Automation, which hosts Automate, has said it will hold the event in Detroit in 2023 and 2025 as well.
"We're bringing it home," noting that a previous event called the Robot Show was held in Detroit in the 1980s, explained Bob Doyle, vice president of A3 (Association for Advancing Automation), the hosting organization.
"Like many shows, we were ready for a refresh," Doyle said. "We knew we needed to grow and had to leave the McCormick Place partnership. We started to look at other cities and began working with the Detroit visitors' bureau and Cobo Center. Everything just fell into place and it absolutely made sense to bring it home to Detroit."
Cobo Center's major renovations in recent years get some of the credit. As a result, its event bookings have gone from 166 to 244, and its revenues from $5.5 million to $13.8 million from 2013 to 2018, officials said. Cobo projects revenue of $14.25 million for 2019.
Hotel boomlet
Detroit is a prime example of the near-record highs in hotel occupancy, nightly rates and venue construction in recent memory. In downtown, where most of the city's hotels are located, the average hotel occupancy rate in 2018 was 69.7 percent, according to the Detroit Metro Convention and Visitors Bureau. Just a decade before, downtown hotels had an occupancy rate below 50 percent, the Bureau said.
Downtown Detroit's nightly rate was $171. Regionally, the hotel-occupancy rate is 67.8 percent and the nightly rate is $106. These data points do not include room taxes, which are about 12 to 15 percent in downtown Detroit, the bureau noted.
Some of the new hotels that opened recently in Detroit include The Shinola, an upscale boutique hotel with 129 rooms, and The Element at the Metropolitan, an extended stay hotel that has 110 rooms. Both hotels opened in January 2019. Other recent openings include The Siren Hotel, which has 106 rooms and opened in March 2018, and The Detroit Foundation Hotel, which has 100 rooms and opened in 2017 across from Cobo Center.
Upcoming hotel openings include West Elm, a boutique hotel planned in Detroit's Midtown, The Mid, which will feature a 228-room hotel along Woodward, and the Cambria Hotel, which would be at the edge of downtown and have 154 rooms.
What's missing from this hotel boomlet is a larger, conference-sized hotel that would have 700 to 1,000 rooms, O'Callaghan said. Having a bigger hotel like this within walking, biking or scooter distance of Cobo Center or other popular meeting spaces would attract significantly larger conferences.
O'Callaghan said to be more competitive, a city needs something like 10,000 hotel rooms within its downtown or core area. Detroit has about 6,000 or so with the recent additions. Coming up with those other 4,000 or so rooms may be a challenge – but not one that is impossible to see the city meeting, given its extraordinary renaissance in the past decade.
For example, the National Basketball Association and Final Four basketball tournament organizers have long said they would like to put additional events in Detroit – but they will only do so once there are enough hotel rooms near the city's three significant sports arenas. Such statements are great, but they also haunt meeting and conference planners who are ready to land such a large and significant event in terms of location publicity.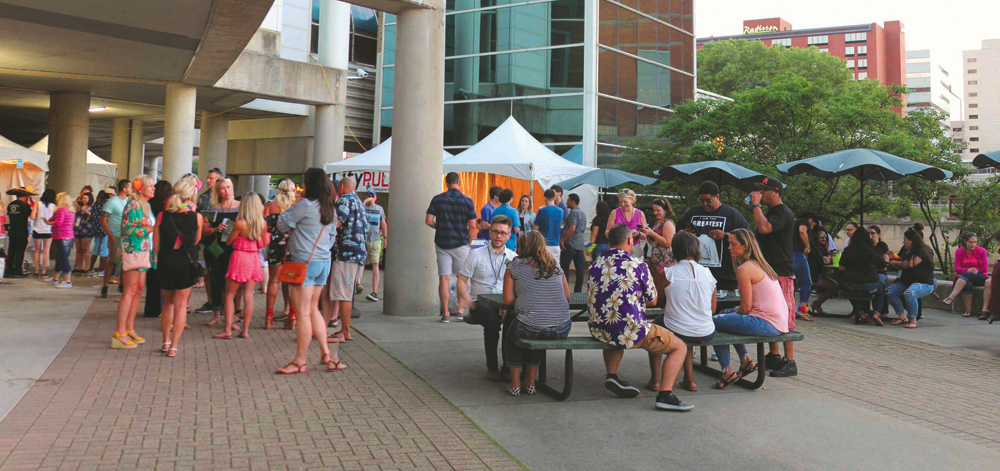 Lansing sees an uptick
A similar hotel boomlet is happening in Lansing, said Scott Keith, president and CEO of the Lansing Entertainment and Public Facilities Authority. In late April, Lansing's Gillespie Group and Concord Hospitality announced it will open a 124-room Courtyard by Marriott on East Michigan Avenue. The hotel, the first to open in downtown since 1986, is scheduled to open in late 2020, officials from the Raleigh, N.C., hospitality group said.
"It's not only exciting to finally bring the city a new hotel after all these years, but to also provide an internationally recognized brand into the fold," Gillespie Group President Pat Gillespie said in a statement.
Keith said another two or three hotels are likely to join in soon, and he expects announcements in short order. "Everyone is waiting for the first domino to go," he said.
To bolster its base, the Lansing Entertainment & Public Facilities Authority is going after new groups, such as youth sporting events, and creating standout activities that utilize its convention and meeting spaces all year long. For example, a youth wrestling tournament brought more than 3,000 wrestlers of all ages and their families to the Lansing area.
The Authority worked locally with food trucks, musical performers and vendors to create its first Margarita Fest in 2018 at the Lansing Center and the event sold out. Its second Margarita Fest had more than 5,000 interested people on Facebook. The Authority has since added a whiskey event to the rotation, capitalizing on people's love of tastings and fun hangouts.
"Sometimes, to make things happen, you have to do it yourself," Keith said. "When the economy is good, you can take risks and try to develop things."
Lansing also benefits from having large educational facilities such as Michigan State University, significant political landmarks like the state capitol, as well as great new tourism hot spots, such as Lansing Brewing Company and American Fifth Distillery, within the city limits.
"People are looking for things to do when they come in for conventions and meetings. They want restaurants. They want walkable amenities," Keith said. "People are looking for experiences, especially if they feel authentic and unique. … People are making decisions on whether to attend a convention or bring their spouse based on that."
Grand Rapids 'a fantastic experience'
Grand Rapids has benefitted from its walkability, modern amenities, access to entertainment and award-winning craft breweries, as well as its reputation for safety, cleanliness and family focused activities for convention attendees who bring along spouses and kids, said Tom Bennett, vice president of Sales and Services for Experience Grand Rapids, the official Destination Marketing Organization for the Grand Rapids/Kent County area on Michigan's picturesque West side.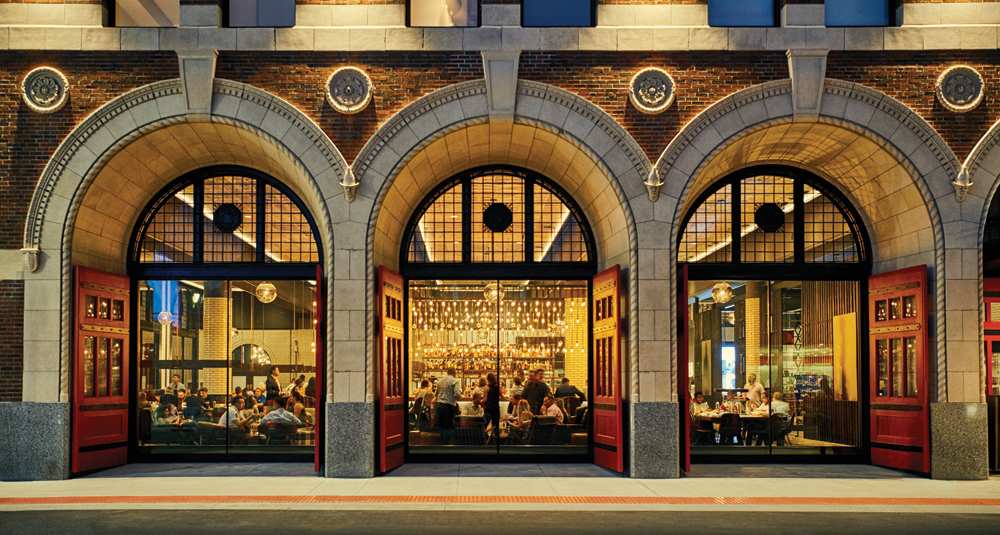 That has been bolstered by the April opening of a $60-million Embassy Suites by Hilton property, which features 250 suites in a seven-story building, Bennett said. The stylish hotel in the Monroe North neighborhood features waterfront views of the Grand River, proximity to the Grand Rapids Art Museum and walkability to Van Andel Arena and the DeVos Place Convention Center.
It joins the Amway Grand Plaza, which has almost 700 rooms, as well as other nearby hotels such as the Hyatt Place, Marriott, Homewood Suites and Holiday Inn.
Bennett, who joined Experience Grand Rapids in 2014 from a similar stint in California, said Grand Rapids is able to complement offers in Lansing and Detroit while also competing well for conferences that otherwise may look at Chicago, Indianapolis, Cincinnati or Milwaukee.
"The nice thing about selling Grand Rapids is people are always blown away and surprised by what we offer" in terms of event space, hotels and entertainment options, Bennett said. "People love coming here because it's a fantastic experience from the time they arrive — from the airport to downtown, it's 15 minutes. We've got newer hotels. You can walk to your conference space and it's well run. At the end of the day, we've got phenomenal options for entertainment, live music and beer."
Bennett also points to what he calls a "palpable" West Michigan hospitality spirit, one that exudes great energy.
"Plus, you've got the lakeshore, which is only 30 minutes away," he said.
And who, he says, could resist adding a beach vacation on to a conference experience?
Traverse City's strong reputation
Traverse City is continuing to gain a reputation as a meeting destination, resulting from a combination of the hard work of its local tourism organization, as well as its partnership with the Pure Michigan campaign, said Tori Piersante, vice president of sales for Traverse City Tourism.
The area, which is popular with tourists because of its famous film festival and adjacency to nationally known Sleeping Bear Dunes park, has many factors going for it as a meeting and convention center, Piersante said.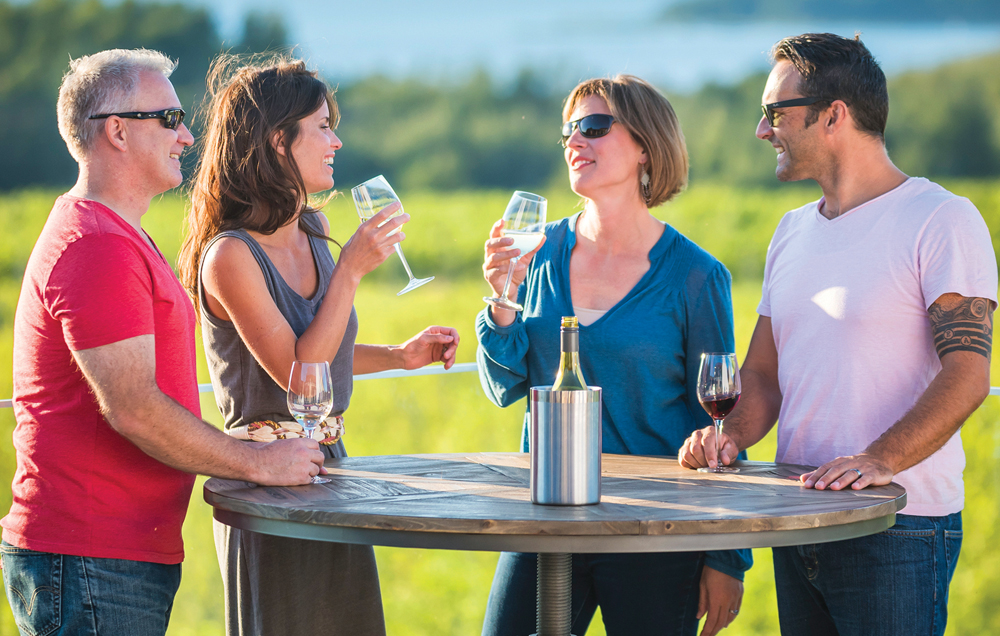 "Most planners are looking to make sure the rooms, space, rates and availability all line up and there's been a big increase in the free time amenities of a destination. Planners are looking for ways to provide experiences for their participants, which is where we shine," Piersante said. "Unique venues, outdoor adventure, award-winning foodie town, off-site excursions to Sleeping Bear Sand Dunes, 40-plus wineries with tours and dinner pairings, kayak and micro-brew tours, tall ship and catamaran cruises and up-north beach bonfires are among the favorites for guests to experience."
Traverse City also has a quality regional airport and strong marketing and branding, as well as fresh meeting properties. Renovations are happening around the region. There's the renovated Governor's Hall at the Grand Traverse Resort and Spa, a 19,000-square-foot meeting space that's flexible enough to accommodate up to 2,500 people, Piersante said. The Park Place Hotel & Conference Center, which opened in June 2018, has renovated its Tower Lodging rooms and is working on others, she added.
Also, The Cherry Tree Inn & Suites and its sister property, Pointes North Beachfront Resort Hotel, are both getting a facelift. Exterior work on Pointes North is underway with completion expected in May. Interior work on both properties will be completed around the same time, Piersante said.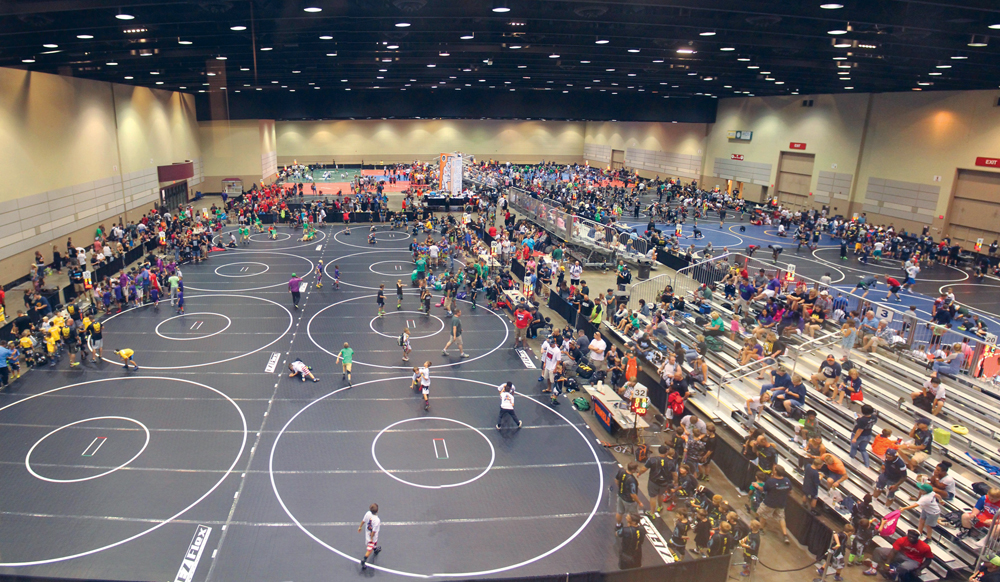 Beauty of Michigan a draw
For many meeting planners, the bottom line is this: Once people see the beauty, venues and resourcefulness of Michigan's conference centers and organizers, they immediately understand why they need to host an event here.
"We didn't just take a dart and throw it at a map. It was a conscious decision" to bring SME's RAPID + TCT event to Detroit, said Maria Conrado, event manager for the manufacturing association. The event, which has more than 125 presentations, eight workshops and three keynotes, filled Cobo Center in May 2019 – revisiting the city for the conference it last held in Detroit in 2014.
"We put a lot of thought into it. We've had talks with our customers about it. It's really a win-win," Conrado said of the Detroit convention site. "We're going to shine in the city and the city is going to shine with us."