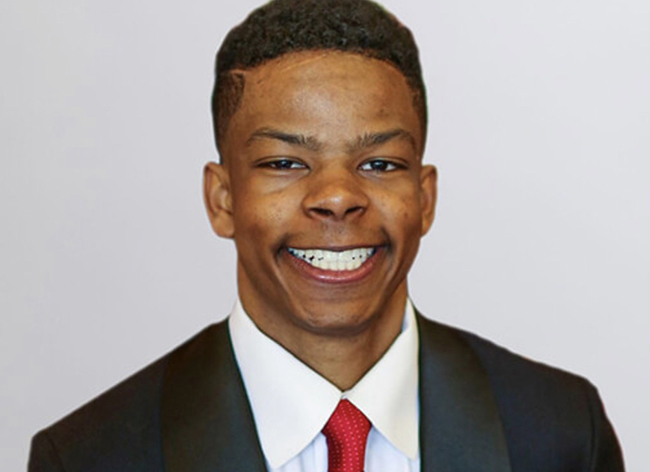 GRAND RAPIDS – New Community Transformation Fund (NCTF), a Grand Rapids-based venture fund aimed at boosting businesses owned by people of color in West Michigan, announces it has hired Ollie Howie to become the fund's first managing director.
Howie comes to Grand Rapids after deploying over $50 million into the venture ecosystem through this career. Most recently he was investing in a SoftBank venture fund dedicated to building and supporting a community of outstanding Black, Latinx and Native American founders.
Howie, who graduated from Harvard University with a degree in Economics, was selected after a nationwide search to find the fund's first managing director. Howie has served as a capital analyst and executive positions at companies in Maryland, New York, and Atlanta. NCTF leaders found Howie's expansive investment experience coupled with his passion for economic opportunity for all to be a perfect fit for what they were looking for in a leader.
"I am honored and humbled to help a team serving underrepresented entrepreneurs in Michigan," Howie said. "Birgit, Skot and Kwame are making a profound impact on this community and are challenging the status quo," he added, referring to NCTF board members Birgit Klohs, Skot Welch and Kwame Anku.
After some initial research and visits to Grand Rapids, Howie knew there was something unique about the region, specifically the generations of entrepreneurial families and their support of the community through philanthropy.
"There is a rich history of entrepreneurism and supporting community in Grand Rapids," said Howie, who himself has a notable history with entrepreneurism and philanthropy, as he started a mentoring and service nonprofit, My Brothers Keepers Club, while in elementary school. That effort garnered Howie a community service award letter from then President Barak Obama, and later, a day named in his honor in Roanoke, Virginia. "With the New Community Transformation Fund, we are building on that legacy while creating a new chapter in our region's history by investing more than ever in helping entrepreneurs of color succeed."
NCTF leaders are thrilled with landing Howie to be its first managing director. His investing prowess and experience with a transformation fund like NCTF stood out to the selection committee, led by Renee Tabben, President of Bank of America's Grand Rapids Market, and chairperson of the NCTF board of directors.
"This is a very exciting time for the New Community Transformation Fund and to continue our growth and momentum, we're pleased to welcome Ollie into the role of managing director," said Renee Tabben. "He is a highly regarded, innovative leader in the venture capital space and bringing his expertise to western Michigan will ensure that entrepreneurs of color have direct access to capital and support services."
As managing director, Howie is responsible for guiding the work of the organization to achieve its mission by sourcing deal flow and building relationships with investors and the community. He will also lead business growth through creating, negotiating, and closing investment opportunities, all duties that he has handled in some capacity in previous roles.
Inspired by an idea in 2018 by former longtime Right Place president and CEO Birgit Klohs, who serves as a board member, NCTF publicly launched Jan. 23, 2020. Landing Howie, according to Klohs, is the next step in the process to creating a more diverse economy and driving economic prosperity in West Michigan's communities of color.
"This announcement is the culmination of my three-year journey to bring this type of investment vehicle to the region," said Klohs. "I am delighted to welcome Ollie to West Michigan where I know he will be successful in not only continuing to grow the fund, but to start making investments and creating upward mobility for entrepreneurs that have not been given opportunity historically."
It was the idea of creating opportunity for entrepreneurs of color that led Klohs to share the idea in 2018 with longtime friend Skot Welch, founder of Global Bridgebuilders, an internationally known diversity, equity, and inclusion consulting firm. Welch then recruited successful venture capitalist Kwame Anku, CEO and General Partner of Black Star Fund, who is widely known as one of the first Black venture capitalists to create a fund with an all-Black portfolio. Anku stepped in to serve as a fund consultant during the first year of operations. The trio, who are all NCTF board members, incubated the idea and socialized it with potential funders. It quickly became clear that the idea was widely supported.
Welch served on the selection committee that hired Howie. He was amazed at the caliber of applicants, but he had a great feeling about Howie's understanding of what NCTF was hoping to achieve.
"We had strong interest from exceptional people, but Ollie's direct experience working for the Opportunity Fund and being involved in their venture efforts with a similar focus and having deep connections in the entrepreneur-of-color ecosystem was simply unmatched," said Skot Welch.
NCTF was seeded initially with funds from Bank of America and Consumers Energy Foundation, as both organizations recognized the need for this type of fund in West Michigan and took the pioneering steps to help it launch. DTE Energy followed as a seed investor. Bank of America and Consumer's Energy Foundation have invested additional monies into the fund itself, which has also seen investments from some of West Michigan's most notable business names, including John Kennedy, Gentex, The Meijer Foundation, Horizon Bank, Mercantile Bank, Rockford Construction, Spectrum Health Innovations, Wolverine Building Group, WGO Capital and Brooks Capital Management.
To date, the fund has raised almost $10 million, which is the amount of capital raise necessary for the fund to make its first investments in businesses owned by people of color.
NCTF intends to invest between $250,000 to $500,000 in second-stage, people of color-owned companies involved in advanced manufacturing, food and agribusiness, e-commerce and information technology, life sciences, and finance technology as well as legacy and transitioning succession businesses.
The fund will focus on three areas: West Michigan-based, people of color-owned companies; transitioning, non-local companies that are willing to place an entrepreneur of color in executive positions and second-stage, entrepreneurs of color who will relocate to West Michigan to grow their company.