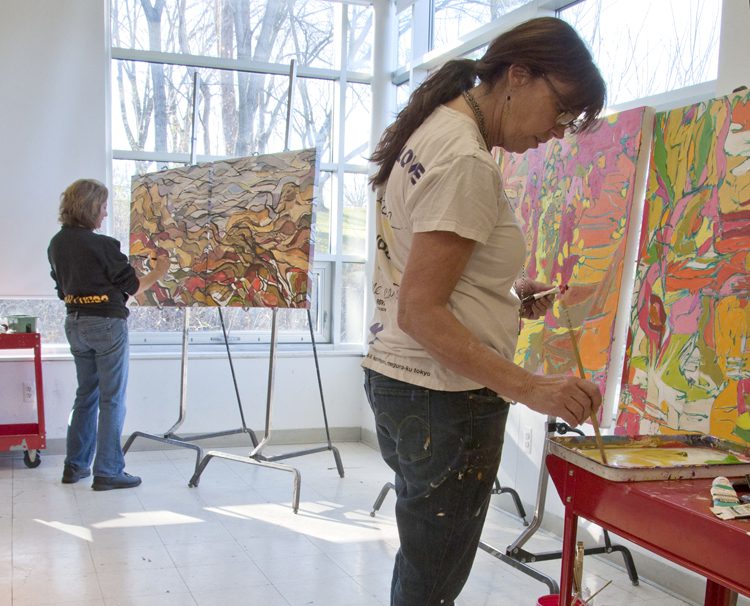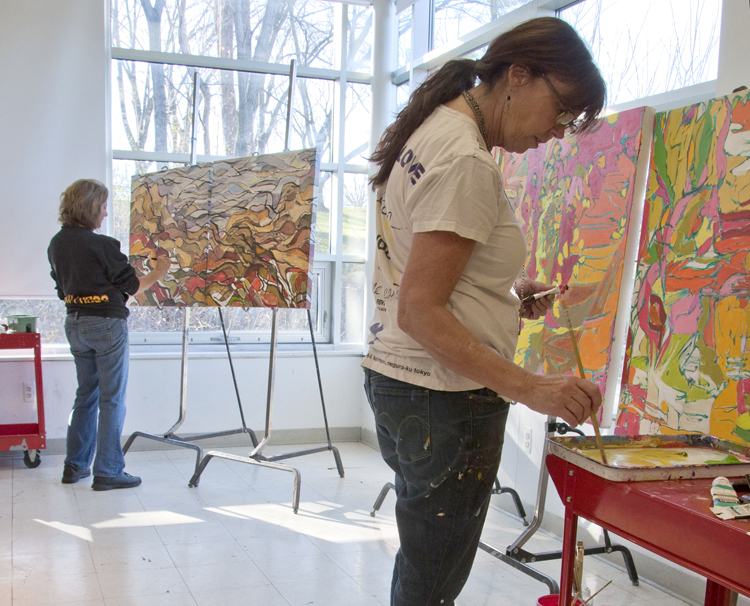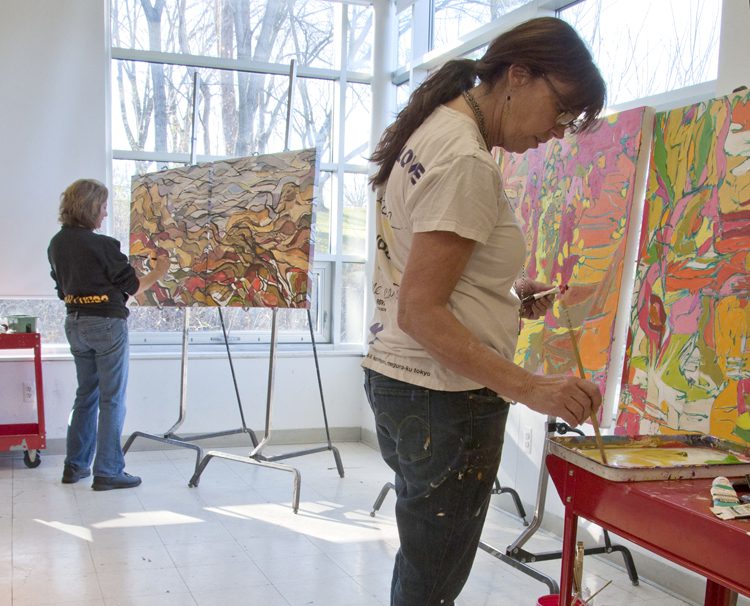 You hear these terms all of the time: Burned out. Exhausted from the daily grind. Just too overwhelmed by social media and fake news.
So how can you start 2020 with more energy and enthusiasm for your life, personal and professional?
Try a little art, according to The Birmingham Bloomfield Art Center (BBAC), a regional non-profit art center committed to promoting visual arts experiences for all. Officials from the BBAC are encouraging and supporting individuals of all ages and skill levels who have resolved to be more creative this New Year.
"Everyone is innately creative, but sometimes we just need a little help and encouragement to stretch and explore that creativity," said Annie VanGelderen, BBAC President & CEO. "Creative activities help us connect with and celebrate our own unique point-of-view, which is an empowering and inspiring way to start off a whole new decade."
Supported by the Michigan Council for Arts and Cultural Affairs and the National Endowment for the Arts, the BBAC has been providing "art for all" since 1957, and is a regional art center committed to promoting visual arts experiences. Each year, more than 500 classes are offered for all skill levels and ages. Throughout the year, nearly 9,000 individuals are served by classes, workshops, art camps, ArtAccess programs, special events and exhibitions that are free and open to the public.
Here are five tips from the artistic experts at the BBAC for living a more creative life in 2020:
See More Art
Simply opening yourself up to the arts is an easy way to get creative juices flowing. Art-looking, whether at a gallery, museum or outdoor public space, is a great opportunity to begin exploring what type of art speaks to you and how art can make you feel.
At the BBAC, exhibitions are always free and open to the public. For example, the first exhibition of 2020, "BBAC Current Student Works," opens on Jan. 24,. This juried show is an excellent opportunity to see what one can learn and accomplish in BBAC classes.
Learn a New Skill
Have you always wanted to learn how to sew, make jewelry, weave or do photography? There is a never-ending list of creative and artistic endeavors to try, no matter your age or skill level. A New Year is the perfect time to step out of your comfort zone and try something new.
Renew an Old Hobby
Maybe when you were younger, you couldn't get enough of doodling and coloring books. Or perhaps before you got busy with that new job, you loved spending your evenings scrapbooking. Resurrecting and expanding an old passion can prove just as inspiring as trying something new.
Add Art to Your Space
Art in your home or office can transform any space, small or large, into a place of beauty and inspiration. From a large painting on the wall, to a small vase on the shelf, to a unique artisan-made bracelet on your wrist, art is accessible in many forms and for every budget, bringing a daily dose of creativity into your New Year.
Pursue Art with an Impact
Perhaps you resolved to be more creative this year, or perhaps you resolved to make more efforts to help the environment in this new decade? For example, youth and teen artists can do both with brand new classes at the BBAC in fashion illustration, sewing and sustainable fashion. Exploring your creativity while making a positive impact is a win-win for New Year's resolutions.
"People strongly underestimate the importance of art to living a happy and healthy life," says VanGelderen. "Art is truly transformative, whether you're looking at it, living with it, working surrounded by it, or creating it yourself…there is no wrong way to be creative, and at the BBAC, we are eager to help as many people as possible to embrace art in 2020, and beyond."