Jan DeYoung was waitressing Fridays and Saturdays at a Grand Rapids eatery called the Back Room Saloon when her roommate told her the law firm where she was a receptionist needed a file clerk.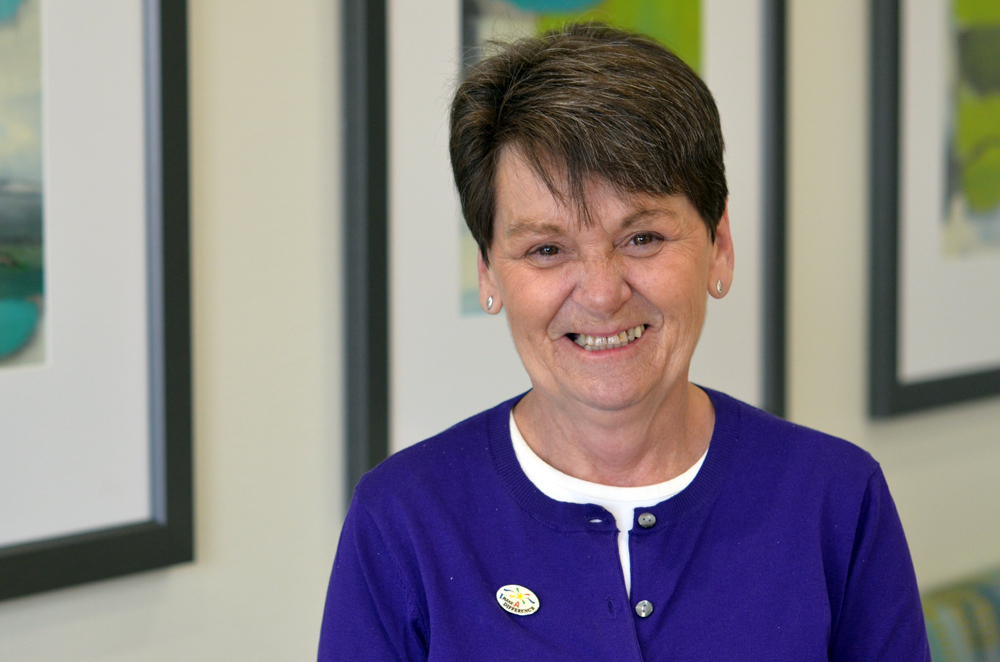 DeYoung, in Grand Rapids to study at Grand Valley State University, knew she needed a more permanent job, and applied. She was disappointed – though not for long – when the job went to another applicant.
Her disappointment was short-lived, however; the person who got the job quit after a half-day, and executives called DeYoung in and gave her the job.
That was September 1969.
Fifty years later DeYoung retired from the Grand Rapids law firm Rhoades McKee.
"I didn't expect to spend 50 years there," she said, laughing. "I was 21 when I started working there. After I started I met my husband, and after that I thought I wanted to be a stay-at-home mom. But I discovered I didn't want to stay at home, I just wanted to be a mom, so I went back to work after our first daughter was born."
Distinguished career
The firm's founder, Dale Rhoades, praised DeYoung's efforts over her long, distinguished career. DeYoung supported a dozen attorneys whose practices included business, real estate and litigation. As an administrative assistant and law clerk, DeYoung was responsible for maintaining the file storage system and the law library as well as running general office errands.
"The law firm was fortunate to employ Jan shortly after she completed high school, and she has performed a vital role in effective administration of the firm ever since," Rhoades said. "Her exemplary organizational skills and relentless positive attitude have made an indelible mark on the firm. We will miss her but wish her well in her retirement."
There was change along the way, from changes in location to changes in growth. In 1986, the firm merged with the firm Mohney, Goodrich, and Titta. Taking on additional space in the Waters Building, the firm became Rhoades, McKee, Boer, Goodrich, and Titta. In 2004, the firm simplified the name to Rhoades McKee.
In 2014, the firm moved from the Waters Building to 55 Campau Avenue and recently expanded with two additional offices in Holland and Hastings, Mich. By the time her career closed, DeYoung led the file management services as well as the facilities management for the firm's 50 attorneys in more than 25 practice specialties in three offices.
DeYoung said she lasted 50 years because the job was always different. She'd plan on going in to file cards all day, then find herself running an errand somewhere.
The change in daily duties, she said, was constant.
Retirement years
"I always said I was a jack of all trades and a master of none," she said. "It was constant change; you never knew from one moment to the next what you were going to be doing."
"Jan is a mother figure at the firm," said Paul McCarthy, the firm's president. "If anyone had a problem with nearly anything, Jan would fix it, always with a smile and always at lightning speed.
"She is likewise a human repository of the firm's history and, with it, our family friendly culture," McCarthy added. "Jan's one of a kind and will be missed."
DeYoung and her husband, Tom, don't have huge plans for retirement, though a priority is finding a warm place to spend winters, so "travel west and south" is in the cards, she said.
They'll still spend the bulk of their time in Michigan, though. Their three daughters and seven grandchildren are in Indiana, Chicago and Traverse City. "This is the hub," she said, laughing.