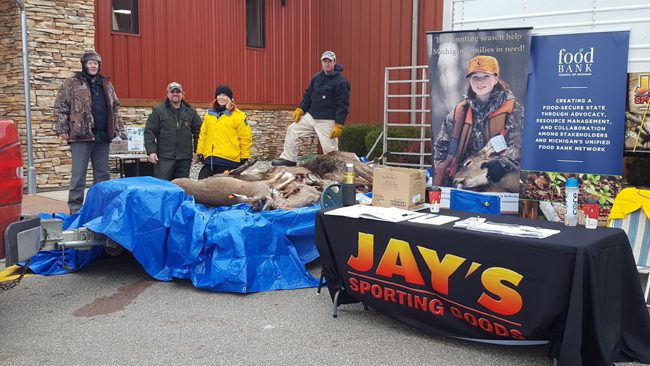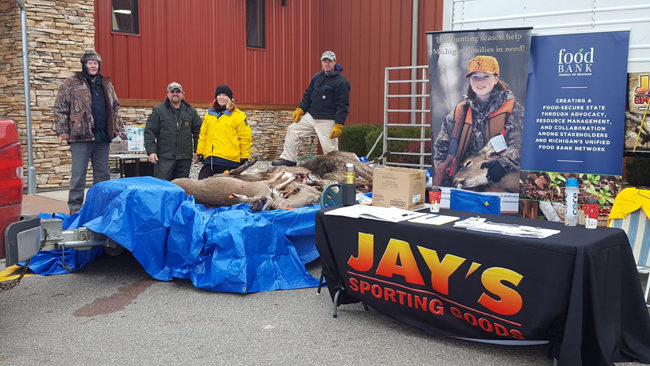 When the Food Bank Council of Michigan teamed up with the state's Department of Natural Resources and Michigan Sportsmen Against Hunger, the expectation was that they would be able to add meat from about 20 deer to food pantries.
In fact, when the numbers were counted, they beat that goal, with a total of 25 deer donated at Jay's Sporting Goods in Clare, Mich.
Kath Clark, director of Food Programs at the Food Bank Council of Michigan, which is based in Lansing, said working with Michigan Sportsmen Against Hunger was one aspect of the project that ensured success.
So was teaming up with Carson Village Market in Carson City, Mich., where some 1,116 pounds of venison were processed for distribution to the Food Bank Council's network of regional food banks for distribution to Michiganders in need.
Clark also credits Keith Creagh, then director of the Michigan Department of Natural Resources, for his advoacy.
"This was something he had been wanting to do for some time," said Clark.
Creagh called the initiative "a great example of people coming together around natural resources to lend a hand and help others. Thanks to all those who worked so hard to make this event a success."
Clark says plans are underway to repeat the initiative this fall during the deer hunting season.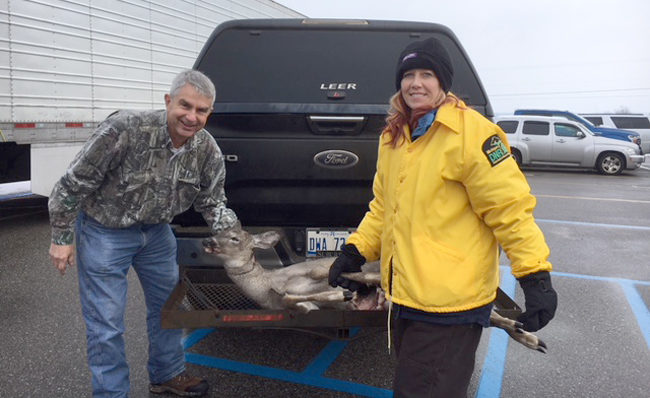 "We've all committed to doing this," she said. "We'll make some changes, based on what we learned this year. Having never done it before, we didn't know how many hunters would show up, but we're very pleased with the outcome."
Michigan Sportsmen Against Hunger raises money year-round to pay for the processing of the donated deer. For more information, a list of processors and to make monetary donations, visit www.sportsmenagainsthunger.org.