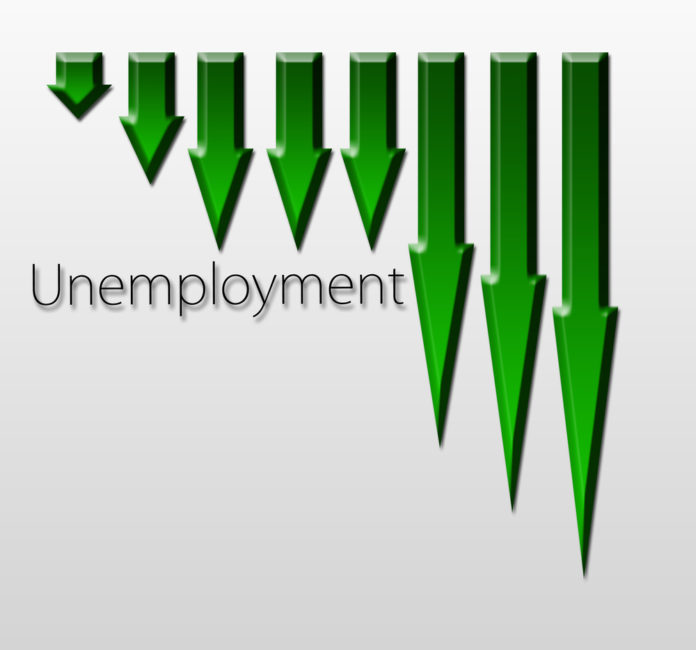 After the first spike in recent weeks a couple of weeks ago, first-time claims for unemployment assistance dropped last week, falling some 19,000 from the revised totals of the week before.
According to statistics released Thursday by the U.S. Department of Labor, some 793,000 U.S. workers filed for first-time assistance in the week ending Feb. 6. That's down from the previous week, which saw some 812,000 (after a revision).
There were also some 335,000 new claims for Pandemic Unemployment Assistance, a federally funded program for part-time workers, the self-employed and others ordinarily ineligible for jobless benefits. That total, which was not seasonally adjusted, was down from 369,000 the week before.
Claims are still high by historical standards, the improvement has raised hopes that layoffs will continue to slow as vaccinations spread and employers shift from shedding workers to adding them.
"We're stuck at this very high level of claims, but activity is picking up," said Julia Pollak, a labor economist with ZipRecruiter, an online employment marketplace, told The New York Times.
The most significant declines came in Florida, Maryland, New York and Kansas, while the biggest increases came in Ohio and California.
A look at some of the numbers:
According to the statistics, Ohio had the greatest number of first-time claims, with 137,938, nearly triple (up more than 90,000 from the previous week.
But there may be a reason for that. The Plain Dealer of Cleveland and Cleveland.com are reported that "unemployment scammers appear to have targeted Ohio to an unprecedented degree," with tens of thousands of new claims were flagged as potentially fraudulent.
California had an increase of 23,588 first-time claims last week, for a total of 132,839.
New York had 57,566 first-time claims last week, but had a drop of nearly 20,000.
Texas also saw it's first-time claims drop (by 13,636) but still had nearly 39,000 such claims.
Illinois saw a drop of 7,720 first-time claims, to a total of 32,288.
According to the DOL's statistics, Florida saw the country's largest drop (51,519) and fell to 17,621 such claims. Other states with significant drops included Maryland (19,736), Kansas (13,066) and Arizona (7,476).
First-time claims in Mississippi nearly doubled, increasing by 3,109. Colorado first-time claims were up 2,028.
Marketwatch.com said the overall decline was "basically a mirage;" new claims from two weeks ago were raised to 812,000 from an originally reported 779,000, something the outlet called "an unusually large revision that likely reflects ongoing problems in the collection of unemployment data."