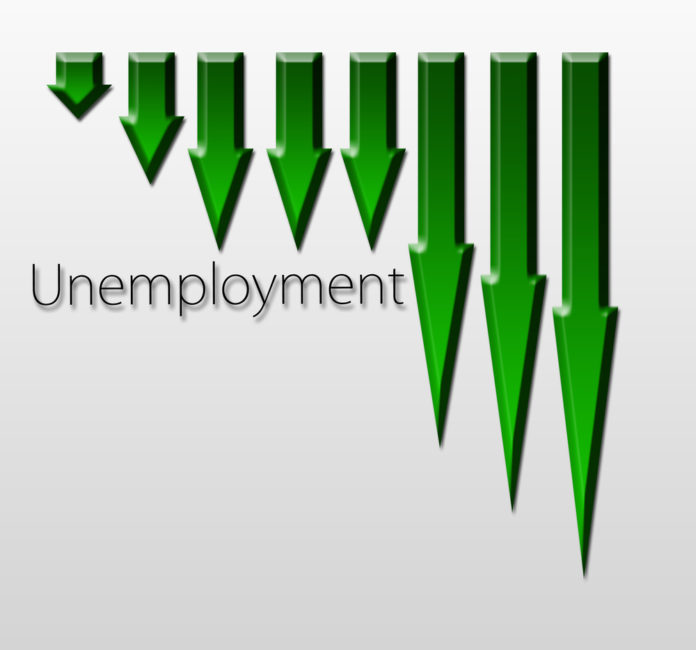 Whatever else the economy is doing, none of it seems to be affecting the job market.
Statistics released by the Labor Department showed that fewer Americans filed for first-time unemployment benefits last week as unemployment overall remains historically low.
Applications for jobless aid for the week ending Aug. 27 fell by 5,000 to 232,000, the Labor Department reported Thursday.
Those same statistics show the four-week average for claims decreased by 4,000 to 241,500.
The number of Americans collecting traditional unemployment benefits rose by 26,000 the week that ended Aug. 20, to 1.44 million.
More good news: the government reported Tuesday that the number of open jobs in the United States rose in July after three months of declines, according to the Associated Press. There were 11.2 million open jobs available on the last day of July — nearly two jobs, on average, for every unemployed person — a sign that employers are still urgently seeking workers despite a weakening economy and high inflation.
When the Labor Department's August jobs report, to be issued Friday, was expected to show the U.S. economy added some 300,000 jobs last month. That follows the July report, which showed the addition of a better-than-expected 528,000 jobs.
The unemployment rate dropped to 3.5%, matching a 50-year low reached before the COVID pandemic hit the U.S. economy in early 2020.
Inflation continues to be the biggest threat to both the global and U.S. economies. In a continuing effort to fight off inflation, the Fed has raised its benchmark short-term interest rate four times this year.