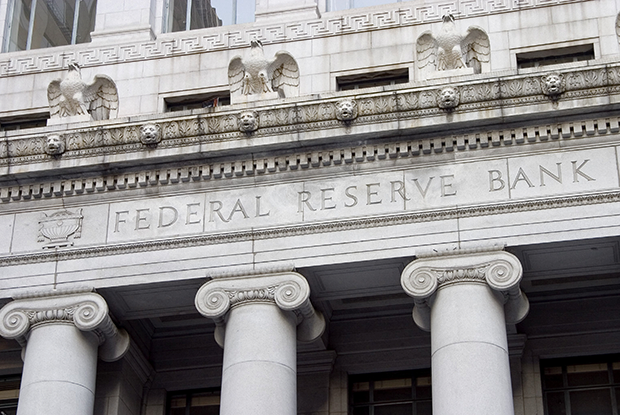 For the first time in three years, the Fed raised its key short-term interest rate by a quarter-percentage point on Wednesday.
And, according to Fed Chairman Jerome Powell, it won't be the last rate hike of the year.
Trying to curb rising consumer prices, Powell said Wednesday there would likely be six more increases this year, topping the three quarter-point increases the Fed had predicted late last year. The Fed forecast another four hikes in 2023.
USA Today reported the central bank also boosted its inflation forecast, largely as a result of Russia's attack on Ukraine, while lowering its estimate of economic growth. That's the quandary the Fed faces as it tries to tame price increases without tipping the economy into recession, the newspaper reported.
In a statement released following a two-day meeting, the Fed said the invasion of Ukraine by Russia is "causing tremendous human and economic hardship."
"The implications for the U.S. economy are highly uncertain, but in the near term the invasion and related events are likely to create additional upward pressure on inflation and weigh on economic activity," the statement read.
Powell, speaking in a video news conference, said officials believe the economy can handle multiple rate hikes without slipping into recession.
"It's clearly time to raise interest rates," Powell said. "We do feel the economy is very strong and well positioned to withstand" higher rates.
Wednesday's increase raises the federal funds rate – the rate banks charge each other for overnight loans – from near zero to a range of 0.25% to 0.5%. Expected results, according to USA Today, include pushing up rates for credit cards, home equity lines of credit and adjustable-rate mortgages, among other loans. But Americans, especially seniors, should start to get some relief from puny rates for savings accounts and CDs.
Immediately following the Fed's decision stocks fell – but eventually reversed course.
According to CNBC, the Federal Open Market Committee also penciled in increases at each of the six remaining meetings this year, meaning a consensus funds rate of 1.9% by year's end. The committee sees three more hikes in 2023 then none the following year, CNBC reported.
The committee's decision on the quarter-point hike wasn't unanimous. St. Louis Fed bank chief James Bullard dissented from the decision, saying he preferred to raise the rate by a half-point. In its statement, the central bank added that it anticipates "ongoing increases…will be appropriate."
"We have plans to raise interest rates steadily," Powell told reporters Wednesday, according to CNBC. If the central bank needs to move more quickly, "then we'll do so," he added, suggesting a half point hike is possible at some meetings.