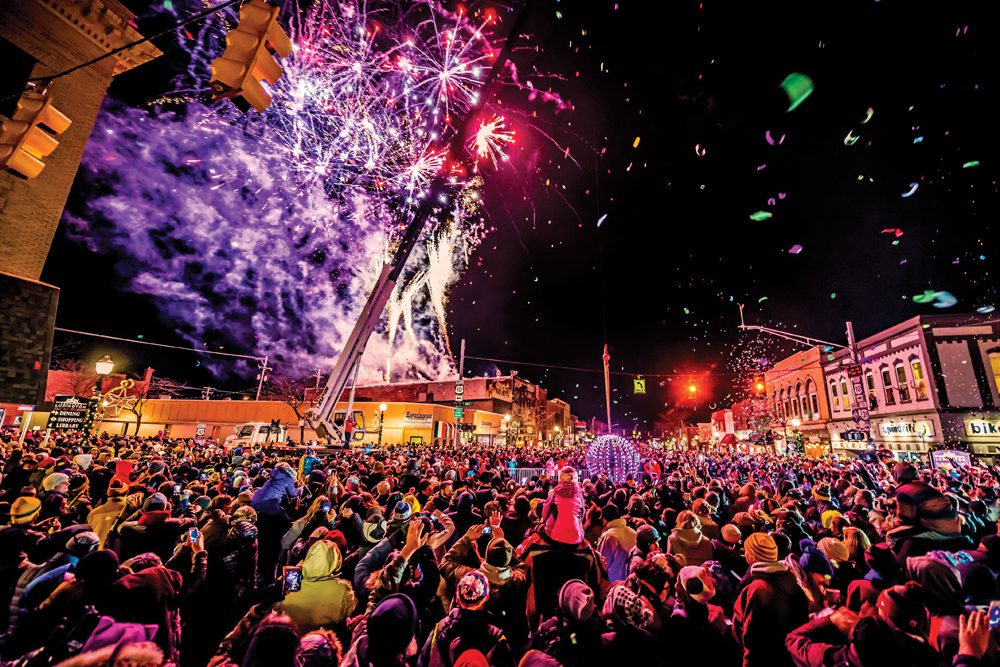 With Michigan tourism on the rise, state officials, area Chambers of Commerce directors and community tour operators are looking to expand their marketing and advertising of the Mitten State's many offerings, as well as developing efforts to become more diverse and inclusive to all travelers.
Tourism experts, local organizers and attraction staff agree that this sizable industry, which is one of the state's leading economic indicators, is not only important to Michigan's overall financial health, but to developing the state as an attractive place for business development, employee attraction and retention and overall quality of life for its residents.
Everyone is welcome
As a result, Michigan's tourism industry continues to receive investment and attention, both locally and nationally. This spring, Gov. Rick Snyder went to the United Kingdom and other European countries to extol Michigan's many attributes for overseas travelers, an attractive and lucrative market that the state would like to capture even more than it does currently.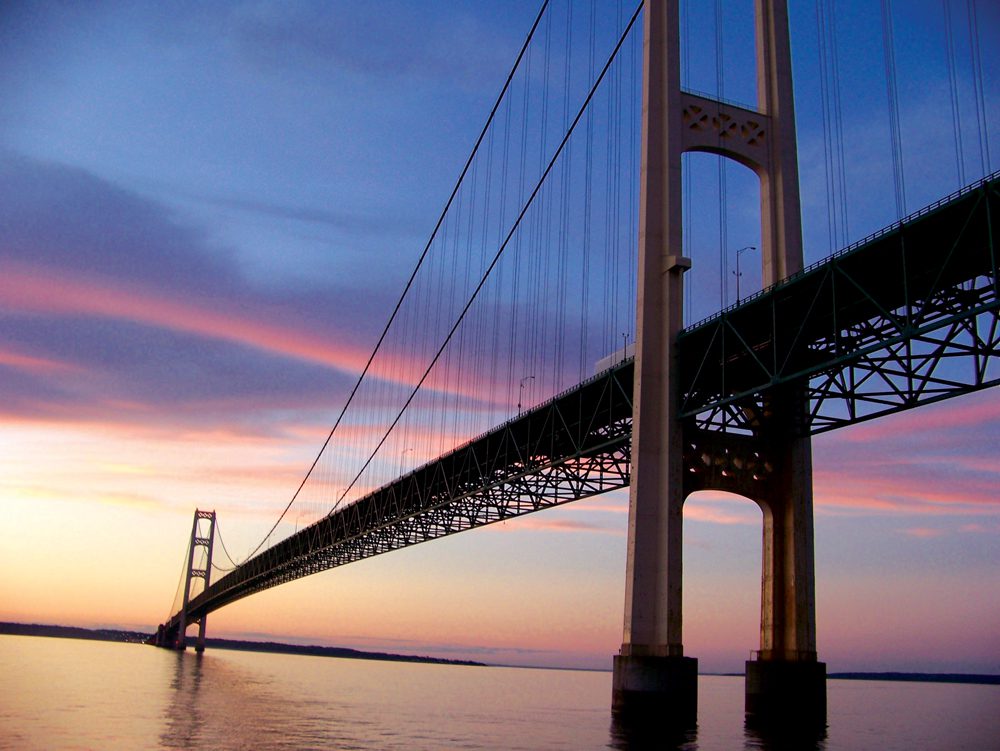 Communities from Cheboygan to Detroit to Ludington are all investing in their tourism campaigns, advertising in traditional media, as well as online sites, and going out of their way to promote Michigan as a destination for people of all races, colors, creeds and ethnicity. It is money well spent, says Bailey Sisoy Isgro, a Michigan author and historian.
"The key is opening up the opportunities to learn and do things that you couldn't anywhere else, things you'd be proud to tell someone you saw or did," says Sisoy Isgro, owner of Detroit History Tours and the Detroit History Club, which offers bus, walking and sailing tours, focusing on the Motor City.
Sisoy Isgro said her small business, which she started three years ago as a hobby, has grown dramatically since then. On average, her company does 200 events a year. The firm's current retention rate "knocks my socks off," Sisoy Isgro says, with 84 percent of her guests rebooking within four months of their first time with her or one of her tour guides.
"The wonderful result of that has been that we see lots of local Michiganders at events and tours along with national and international tourists. It culminates in new friendships and builds a community around our tours and events," she says. "That's the magic of Detroit, it welcomes you and welcomes you back."
Welcoming everyone to Michigan has always been the state's intent, but now tourism officials are taking a more vocal stand to ensure that message is being transmitted and received. The theme at the annual Pure Michigan Governor's Conference on Tourism in Grand Rapids this past March focused on diversity and inclusion or the idea that all are invited to enjoy Michigan's beauty, says Dave Lorenz, vice president of Travel Michigan, part of the Michigan Economic Development Corporation in Lansing.
"All of us have been preaching this for years – we have an obligation to spread the word that not only do we have beautiful places to visit, but we are welcoming to all," Lorenz says. "It's about the images we use in our advertisements. It's about who is in our videos and promotional materials. But it's bigger than that. We need to make sure the industry is made up of a variety of people that represent various parts of our community."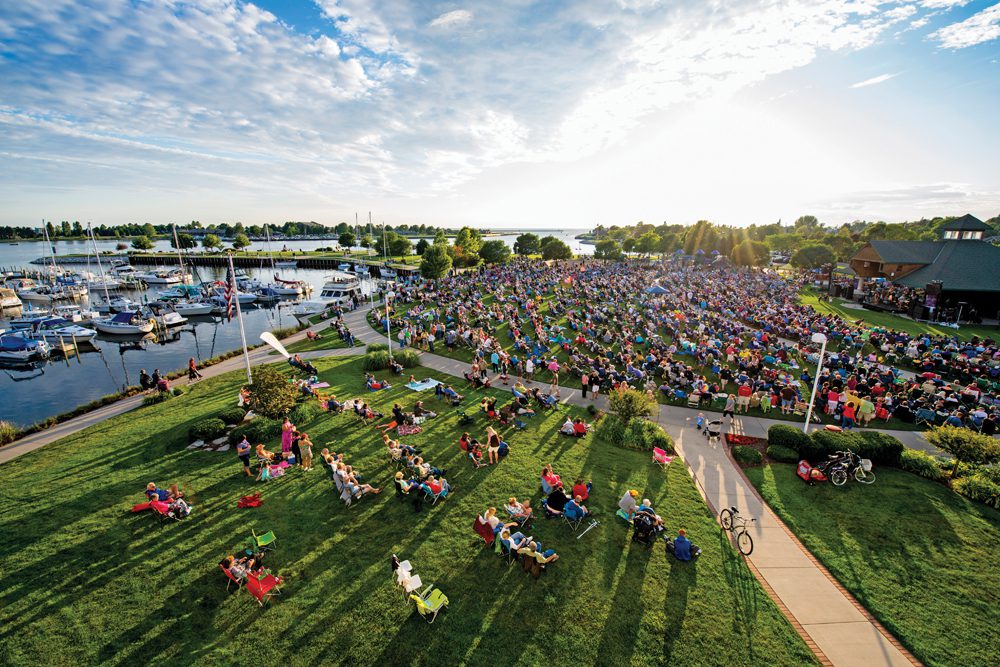 Enjoying economic success
Conference participants from across the state also were feeling optimistic about the coming year and Michigan's success in branding itself a "must-see state" for outdoor recreation, leisure travel and unique tourist sites, Lorenz adds.
As the data comes in, "I fully expect that 2017 was a record year for travel spending and volume," Lorenz says. "We're on the right track."
The numbers agree. During that conference, Travel Michigan and the MEDC released a report highlighting the economic impact of the popular Pure Michigan advertising campaign. According to SMARInsights, which conducted the research, more than 5.6 million person-trips were made to Michigan from outside of the state as a result of exposure to the Pure Michigan campaign. Moreover, those visitors spent an estimated $2.1 billion in local communities and businesses across Michigan as a result.
Other data supports the growth these local organizations report. According to STR, a Hendersonville, Tenn.-based company that tracks supply and demand data for multiple market sectors, including the global hotel industry, hotel occupancy continued to grow in Michigan in 2017. The state reported the highest occupancy rate, revenue per available room and average daily rate since the data started to be collected, the company said.
Michigan's strong outdoor attractions during its four seasons, from skiing to snowmobiling to hiking, also play an important part in the state's tourism. According to a recent Outdoor Industry Association report, Michigan's outdoor-recreation economy generated 232,000 direct jobs, twice as many as the aerospace industry. It also generated $26.6 billion in consumer spending, $7.5 billion in wages and salaries and $2.1 billion in state and local tax revenue.
National media outlets have also taken note of Michigan's many destinations, one example being Money magazine's recent highlighting of Sleeping Bear Dunes, Glen Arbor and Glen Haven.
U.S. News and World Report also ran a significant article on the investment potential of Cheboygan and Cheboygan County and The New York Times, Marie Claire magazine and National Geographic all recently praised the work being done in Detroit by new entrepreneurs and long-time businesses, giving the Motor City another push toward its revival.
Spreading the tourism dollars
With the state showing such strong overall performance, the MEDC and Travel Michigan, along with the governor's office, are working with local cities and tourism bureaus to ensure the wealth and crowds are spread throughout the state. That means letting people know about great travel opportunities in Wayne County, Mid-Michigan, Western Michigan and the Upper Peninsula, as well as classic destinations on the water, such as Traverse City, Charlevoix, Benton Harbor, Mackinac Island and the thumb of Michigan, such as Caseville and Port Austin, said Lorenz.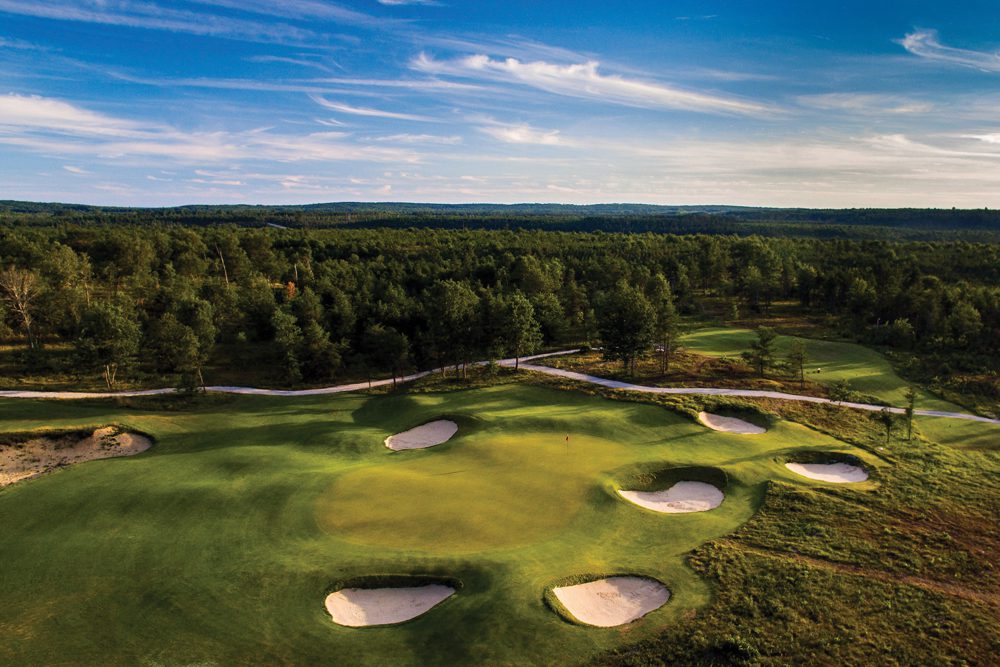 "It's about finding that balance," he says. "For example, there are great things going on in downtown Flint. There's a wonderful art museum. There are great theaters. It's really on the rise and there's wonderful things happening there. We want to encourage people to go there, see the truth and be part of Flint's renaissance. We all collectively need to make sure the story of Flint and the great city that it is gets out."
Working collectively, Michigan can not only communicate these important tourism messages locally, but beyond the state border, says Deanna Richeson, president and CEO of Check In Michigan. The Okemos advocacy group formerly known as Michigan Lodging and Tourism Association changed its name in March at the Tourism Conference.
Part of what will make Michigan's tourism industry continue to grow is through themes like diversity, finding ways to attract the "generational traveler" and developing real and meaningful experiences for travelers, Richeson says. The name change to Check In Michigan reflects that culture shift toward engaging new people, especially youth, with Michigan as a travel destination.
Generational diversity is key to finding ways for millennial couples to enjoy Michigan as much as young families and the more mature traveler, Richeson notes. Also, she believes that finding ways for people to truly experience the communities they visit in a substantial way is going to be key to keeping tourist dollars in the state.
"People want experiences – they want to feel connected to the communities they're visiting," Richeson says. "They don't want to check into a hotel and stay for a week – they want to get out there on the trails. They want to hike and bike. They want to volunteer. That is what will draw new people and longtime travelers to Michigan."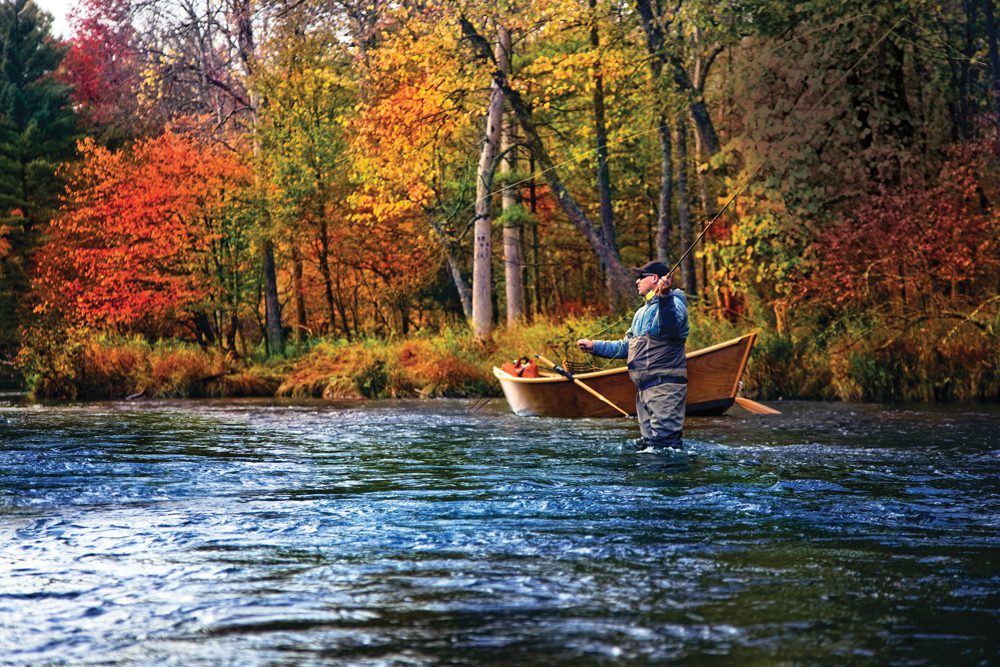 Attracting new generations
That is what Ludington is doing with its partnerships and its association with Pure Michigan and other area tourism groups, says Brandy Henderson, executive director of the Ludington Area Convention & Visitors Bureau. Last year was a banner tourism season for Mason County and Ludington with its highest-ever hotel room rental income, event attendance and visitors to attractions such as Ludington State Park, Sandcastles Children's Museum and the new Port of Ludington Maritime Museum.
The museum attracted 10,000 visitors since opening in June 2017, showing that Ludington continues to evolve and offer new attractions, Henderson says. It also is enjoying renewed interest through its "Live Ludington" campaign, which leverages the #PureLudington brand and popularity of the city as a tourist destination, as well as a place to live year-round.
Part of what Ludington faces as a challenge that is common to other tourist areas is encouraging visitors to come throughout the year, as well as seeing what is new to do in the area during the spring or fall. Having huge crowds in June, July and August may be a wonderful thing, but it also is important to encourage people to see what else is new in the area, Henderson says.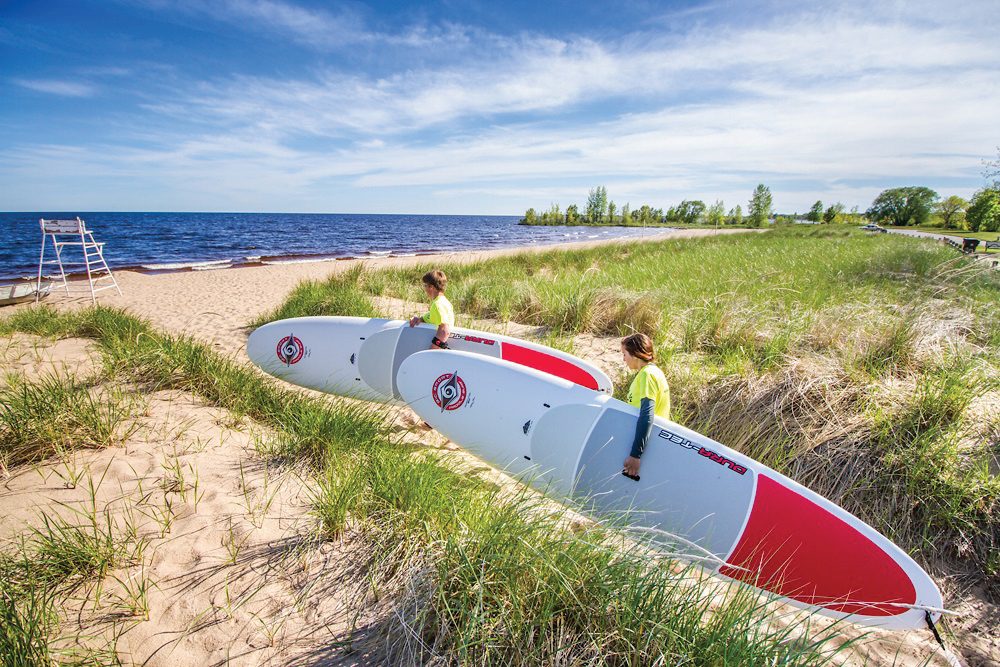 "It's the next evolution of what we're doing to promote Ludington," Henderson adds.
To boost new tourism, Ludington added several events. For example, there's the May 12 "Coast to Coast Gravel Grinder," a 218-mile bike race on gravel roads and two tracks that goes from Saginaw Bay to Ludington.
The city was set to host a Guinness World Record attempt on June 9 for the annual Love Ludington weekend. That is when Ludington will attempt a third Guinness World Record after pursuing the World's Longest Ice Cream Dessert and Most Sand Angels. This time, Ludington is hoping to create the longest single line of bicycles and longest bicycle line moving simultaneously.
Discovering hidden gems
In Northern Michigan, Cheboygan Area Chamber of Commerce Executive Director Scott A. Herceg is working diligently to ensure his community goes from a "hidden gem" to a well-known tourist destination. That means promoting the area's huge number of trails, impressive beaches, family-friendly cottages and outdoor activities, including fishing, water skiing and more.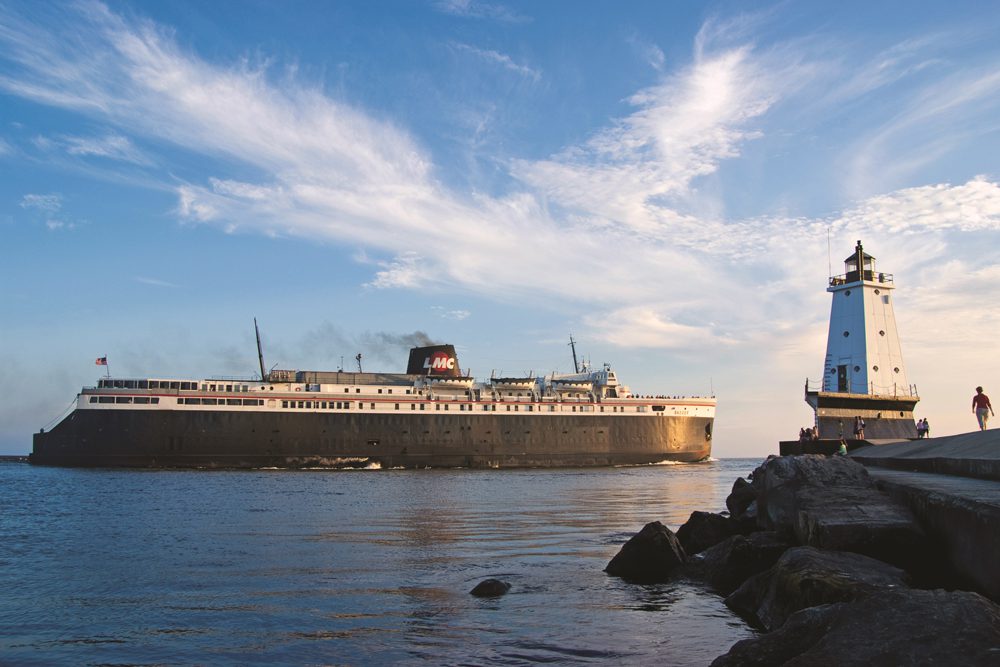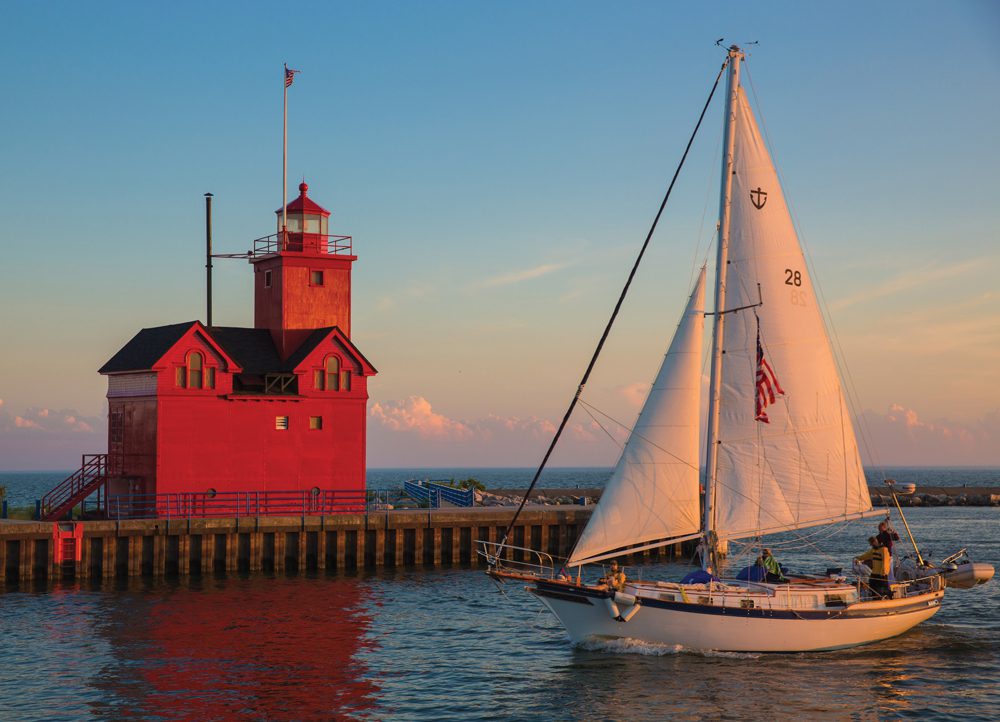 "People are coming here to relax and to get away from big cities or the fast-paced tourism of other parts of the state. It's a great place to unwind and focus on the Great Outdoors," Herceg says. "I tell people to consider Cheboygan their basecamp – you start here and then visit all of the great spots around Northern Michigan from the water to the woods to the wilderness."
Cheboygan also has been enjoying a renaissance of late with entrepreneurs coming into its downtown to open new eateries, yoga studios and other tourism-friendly destinations, Herceg says. He hopes people come to visit to enjoy the waterfront, but stay for the jazz concerts and upscale tapas restaurants that are now calling the area home.
"Cheboygan is a phenomenal community," Herceg says. "The winds of change are blowing. We're no longer willing to be second fiddle or the little brother. We are here and we are open for business. We want to be noticed."
Traveling never gets old
That's what Sisoy Isgro also wanted people to know about Detroit and Michigan as a tourism destination as well – there are world-class tourism and entertainment options here that are unlike any other in the world. Michigan deserves to be recognized for such.
As a city and a state with so much history, Sisoy Isgro says there are endless possibilities.
"The history of Detroit is the groundwork and context for the current and future city, for a tourist seeking to experience Detroit, time spent learning our history enriches the visit," she notes. "Our history explains, defines, and inspires Detroiters, and there is huge value in that. Detroit's history is also the world's history. The inventions, ideas, politics, faith, art and people of Detroit have affected the world significantly."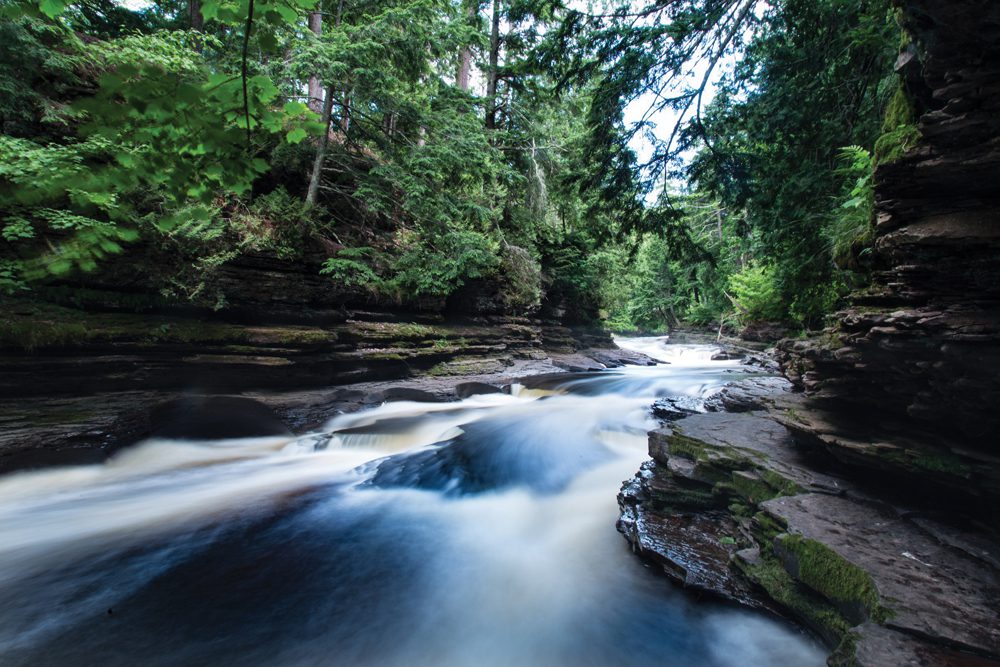 And that is why traveling, tourism and getting out there will never get old.
"In the age of the smartphone and the internet, I think people are searching for connection," Sisoy Isgro says. "It's why we travel instead of only watching the Travel Channel. Humans need to see it up close, smell it, taste it, be part of it. When I'm designing a tour or working on an event for The Detroit History Club I think about what makes a strong memory. Does this idea offer something that will stick to the hearts of my guests? My goal has always been to get people to care about Detroit, to feel invested in it and its future."