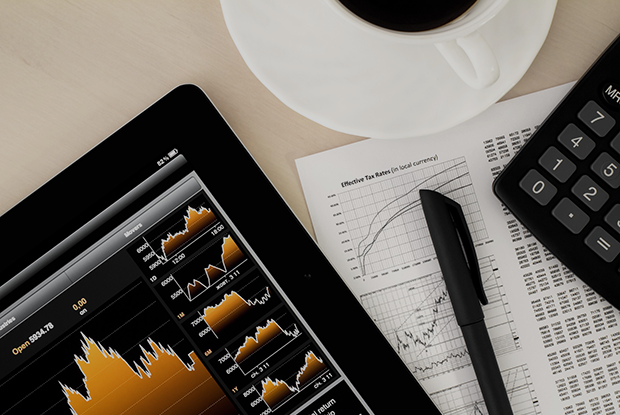 U.S. economic data remained consistent with our expectation of cooler real GDP growth for Q3. Q2 real GDP growth was revised up slightly to a 6.7 percent annualized rate. The good news is that late Q3 data is also supportive of our expectation for a pick up in growth in Q4. This includes the apparent cresting of the COVID-D surge in many states.
International conditions are feeling less firm. Manufacturing in China appears to be cooling slightly. The official Purchasing Managers' Index for China's manufacturing sector dipped slightly into contraction in September, down to 49.6 from a barely positive 50.1 in August.
The privately published Caixin Manufacturing PMI for China stabilized to 50.0 in September after declining to 49.2 in August. Both measures are pointing to cooler growth for China at late summer. The Eurozone manufacturing PMI eased in September to a still positive 58.6. Canada's Manufacturing PMI remained moderately strong at 57.2 in September.
The ISM PMI for the U.S. increased to a strong 61.1 in September indicating expansion for the manufacturing sector. Of the 10 sub-indexes, only inventories were in contraction. Anecdotal comments focused on supply chain issues and labor constraints. Many commodities were listed as being up in price or in short supply.
New orders for durable goods increased by a strong 1.8 percent in August, driven by commercial aircraft orders. Core new orders, nondefense capital goods excluding aircraft, gained 0.5 percent.
Nominal personal income was up by a modest 0.2 percent in August. After adjusting for inflation and taxes, real disposable income declined by 0.3 percent as proprietors income fell, possibly related to the COVID-D surge. Nominal spending was up strongly, but so were prices. After adjusting for inflation, real consumer spending gained 0.4 percent in August after falling by 0.5 percent in July.
Child tax credit payments supported spending in August. The saving rate increased to 10.1 percent in July with the start of the child tax credit payments, then it declined to 9.4 percent in August, still about 2 percentage points above the pre-COVID rate. The Personal Consumption Expenditure Price Index gained a warm 0.4 percent for the month and was up by 4.3 percent over the 12 months ending in August. The core PCE Price Index gained 0.3 percent for the month and 3.6 percent for the year.
Initial claims for unemployment insurance increased by 11,000 for the week ending September 25, to hit 362,000. Initial claims have now increased for 3 consecutive weeks coincident with the surge in COVID-D in many states in early September.
The Conference Board's Consumer Confidence Index for September fell for the third straight month.
House prices are still going up, but the monthly gains may be slowing. The Case-Shiller U.S. National House Price index was up in July by 1.5 percent for the month and by 19.7 percent over the previous year.
Mortgage applications for purchase dipped by 1.2 percent for the week of September 24 after moderate-to-strong gains over the two previous weeks. On a four-week moving average basis, purchase apps were down 14.1 percent compared to the equivalent week in 2020. Refi apps eased by 0.9 percent for the week and were down 3 percent from a year earlier. According to the Mortgage Bankers Association the rate for a 30-year fixed rate mortgage increased to 3.10 percent.
Total construction spending for the U.S. was unchanged in August. Spending on private residential projects gained 0.4 percent for the month while private nonresidential eased by 1.0 percent. Spending on public projects gained 0.5 percent in August.
Dr. Robert Dye is senior vice president and chief economist at Comerica. Daniel Sanabria is a senior economist at Comerica.