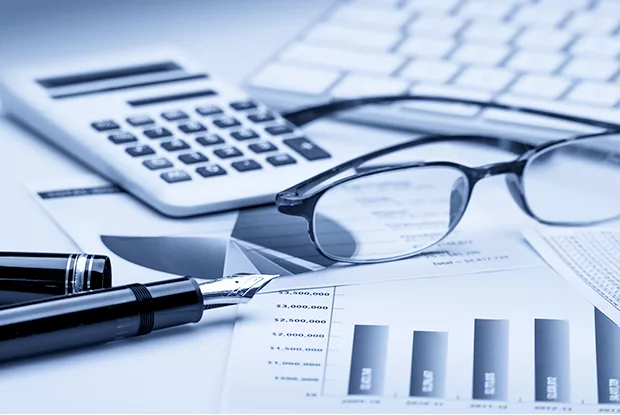 U.S. economic data this week was generally positive and consistent with our expectation of stronger real GDP growth in Q4, following the disappointing 2.0 percent annualized growth rate of Q3.
Payroll employment increased by 531,000 in October and the unemployment rate tightened to 4.6 percent. August and September payrolls were revised up by a total of 235,000 jobs. The leisure and hospitality sector was a major source of job growth in October, adding 164,000 jobs. Average hourly earnings were up 4.9 percent over the previous 12 months while the average work week eased to 34.7 hours. The labor force participation rate remained subdued at 61.6 percent.
Initial claims for unemployment insurance are still declining, falling by 14,000 for the week ending October 30 to hit 269,000. Continuing claims for the week ending October 23 fell by 134,000 to hit 2,105,000. We expect the declining trend to continue through yearend.
The ISM Manufacturing Index eased to a still-strong 60.8 in October. Eight out of ten sub-indexes were positive for the month including new orders, production and employment. Customer inventories and imports contracted in October, evidence of ongoing supply chain strain. Sixteen manufacturing industries reported growth in September. Wood products and nonmetallic mineral products both reported contraction. Many commodities were listed as up in price including petroleum and petroleum products, steel, copper, aluminum and packaging. Anecdotal comments reported supply chain strain and strong demand.
The ISM Services PMI for October increased to a very strong 66.7 for October. Eight out of ten subindexes were in positive territory, above 50, including production, new orders and employment. Anecdotal comments focused on supply chain issues and strong demand. All industries reported growth in October.
U.S. auto sales increased to a 13.0 million unit rate in October. This is still a very weak sales rate and is a result of lack of inventory rather than lack of demand.
The U.S. international trade gap widened in September to -$80.9 billion. Exports declined by $6.4 billion for the month while imports increased by $1.7 billion.
Total construction spending in the U.S. fell by 0.5 percent in September. Spending on new private residential projects fell by 0.4 percent in September. Spending on private nonresidential projects declined by 0.6 percent for the month. Spending on government funded construction projects fell by 0.7 in September.
Mortgage applications for home purchases dipped by 1.6 percent for the week of October 29. Purchase apps are still showing no clear momentum. On a four-week moving average basis, purchase apps were down 10.6 percent from a year earlier. Refi apps fell by 4.3 percent in late October, their fifth consecutive weekly decline. Refis were down 24.5 percent from a year earlier. According to the Mortgage Bankers Association, the rate for a 30-year fixed rate mortgage fell to 3.24 percent at the end of October.
The Federal Reserve announced on Wednesday that they will begin to taper the rate of new asset purchases beginning later this month. They left the benchmark fed funds rate unchanged near zero. They will reduce the rate of Treasury bond purchases by $10 billion this month, to hit approximately $70 billion worth of net new purchases. They will reduce the rate of mortgage-backed security purchases by $5 billion per month to hit about $35 billion this month. The Fed will step down purchases at the same rate in December. It will be telling to see if the Fed either increases or decreases the rate of tapering next year.
Dr. Robert Dye is senior vice president and chief economist at Comerica. Daniel Sanabria is a senior economist at Comerica.