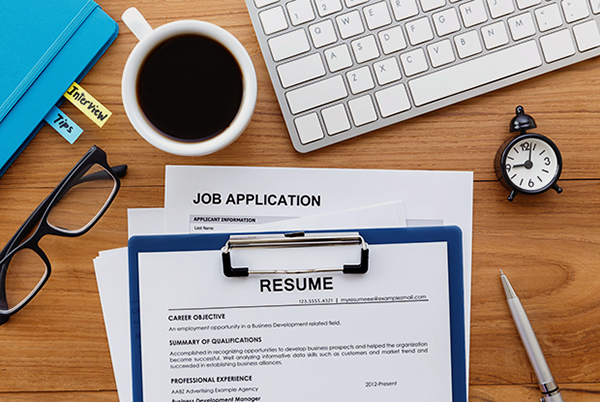 • The ADP Employment Report for December showed an increase of 807,000 private sector jobs.
• Mortgage Apps for Purchase eased through December.
The first read of job growth in December was very strong with the ADP Employment Report showing a net gain of 807,000 private sector jobs for the month. This bolsters expectations for the official Bureau of Labor Services Employment Report for December, due out Friday morning. ADP and BLS do not necessarily have to go in lock step in any given month, but they usually show consistent trends over a 3-4 month period. Large business, with more than 500 employees, did the lion's share of hiring in December, adding a net 389,000 jobs. Small businesses, with less than 50 employees, added 204,000. Medium sized businesses added 214,000. Construction added a sizeable 62,000 jobs in the last month of 2021. Manufacturing added a very strong 74,000. Strong job growth in these two goods-producing industries is consistent with gradually improving global supply chain conditions. Employment in trade/transportation/utilities increased by a net 138,000 jobs in December. Professional and business services added 130,000. Education and healthcare employment was up by 85,000. Employment in leisure and hospitality industries surges by 246,000. Today's strong ADP report for December is very encouraging, but it does not reflect the full force of the Coronavirus Omicron surge. While we expect to avoid government mandated shutdowns due to Omicron, the surge is definitely a headwind for many businesses including restaurants, travel-related and entertainment. We expect to see a step down in the January employment results after a strong December.
Mortgage applications for home purchases fell by 10.2 percent for the week of December 31 and generally eased through the month. On a four-week moving average basis, purchase apps were down 8.6 percent from the equivalent week a year ago. Refi apps fell 2.5 percent in the final week of the year. They are down 40.2 percent from a year ago, consistent with the upward trend in mortgage rates. According to the Mortgage Bankers Association, the rate for a 30-year fixed rate mortgage inched up to 3.33 percent. We expect the Omicron surge to weigh on home sales this winter.
Market Reaction: U.S. equity markets opened with losses. The yield on 10-Year Treasury bonds is down to 1.65 percent. NYMEX crude oil is up to $78.20/barrel. Natural gas futures increased to $3.64/mmbtu.
Dr. Robert Dye is senior vice president and chief economist at Comerica.